Dallas-Ft. Worth Real Estate
How River East is Turning Scenic Bluff Into Fort Worth's Newest Hotspot
As more people discover the great quality of life in Fort Worth, there's an equally high demand for hot new places to live. The city itself is pretty well built out already, which has driven many to far exurbs like Aledo and Weatherford. For those who want a closer commute and a city lifestyle, older neighborhoods are getting a second glance for redevelopment.
One such neighborhood that's in the middle of a renaissance is Scenic Bluff. This eclectic neighborhood is gaining a lot of buzz thanks to new developments and affordable housing. Read on to learn more about what's driving the revitalization of Scenic Bluff and what it means for real estate in the neighborhood.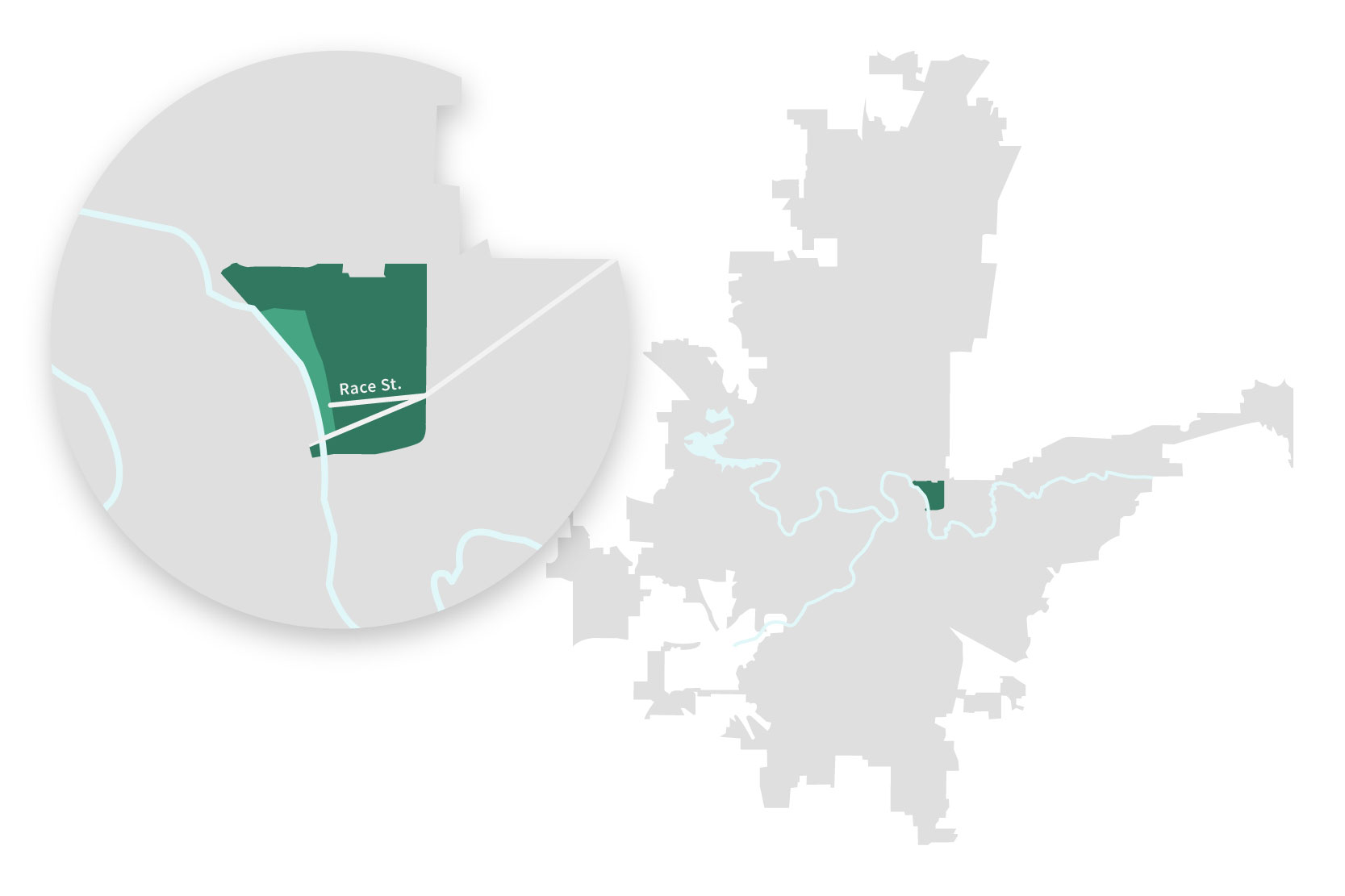 Read more:
The Revitalization of the Neighborhood
Scenic Bluff is one of the older neighborhoods in Fort Worth, due to its convenient location near I-35, Highway 121, and Downtown. Sometimes called the River East area because it overlooks the east bank of the Trinity River, Race Street is the commercial epicenter of the neighborhood. But it hasn't always had widespread appeal despite its attractive location.
Long having suffered a negative reputation, the neighborhood near Oakhurst stayed under the radar. But the search for cool new places to live close to Downtown led developers to take a second look at Scenic Bluff.
Today, there are all kinds of development taking place in this quirky neighborhood, including the mixed-use River East project. Some locals say the neighborhood is the new Fairmount, where prices are steadily increasing due to a great location and fun places to experience live music and the arts. From new condos being built to local venues showcasing local artists and musicians, Scenic Bluff is a still-affordable place where people want to live.
Things to Do in Scenic Bluff
One of the appealing things about Scenic Bluff is that it's a pretty walkable area, especially considering how close it is to major highways. Along the Race Street area, you'll find people milling about, particularly on weekends. It's also a family-friendly neighborhood. Even though there are some bars in the neighborhood, it's not a party-centric area.
Kids and adults alike love the delightful homemade ice cream at Gypsy Scoops. They also have a food truck that serves its delicious and inventive ice cream flavors at traveling locations around Fort Worth, but their ice cream parlor is located here.
Housed in a bungalow, dining enthusiasts will enjoy the Cajun/Creole fare at Tributary Cafe, where you'll find favorites like pastalaya (an updated take on jambalaya), deep-fried seafood, and beignets. Come for an unforgettable brunch, too.
It's also a neighborhood that caters to those who love hanging out on patios. You and a friend will be welcome at The Post at River East. This venue is brought to you by the former owners of the Live Oak, which was a popular live music spot in the Fairmount area.
If you love coffee, you'll want to check out Race Street Coffee. The shop serves up delicious brewed coffee and espresso drinks and does their part for the environment by giving you a discount when you bring your own mug. They're open early, so it's a great place to get a pick-me-up before you begin your day.
You'll find more details about all the latest events going on in the neighborhood on the Facebook page for Riverside Arts District, a local group dedicated to promoting the area.
Scenic Bluff Real Estate
One of the oldest sayings in real estate is that there are three important things when buying a house: location, location, location. And Scenic Bluff has that in spades, thanks to its easy proximity to major highways and Downtown.
You can easily cut your commute time in half or better if you work Downtown and live in Scenic Bluff compared to living someplace such as the Alliance corridor in North Fort Worth.
Unlike many new subdivisions, Scenic Bluff has some history and character. Race Street itself used to be the home of the Sylvania Post Office around 1946, though the rest of the street was residential before it gradually became the commercial strip it's become today.
Homes here also tend to reflect the neighborhood's longstanding history. It's not uncommon to find homes dating back to the 1920s, which have a completely different look from new construction.
Real estate in Scenic Bluff has always been pricier near the scenic bluff for which the neighborhood is named. The same is true today, with homes near the bluff going for upwards of $2 million.
However, the rest of the neighborhood is still very reasonably priced, with a median sale price of just $193,500, which is below the median average for Dallas-Fort Worth. This is a great neighborhood to get a lot of bang for your buck as homes tend to have larger-than-average lot sizes.
The prices in the neighborhood are already trending upward as a result of the new developments, though. Newer construction in the neighborhood tends to go for about $375,000 for a three-bedroom, two-bath home.
Still, the neighborhood's historic and quirky charm retains the homey friendliness that has characterized it for nearly 100 years. Expect to see kids playing on residential streets and people out walking their dogs in the evening. (However, you won't see kids playing on busy streets like Race Street, as construction is ongoing and makes traffic a bit of a mess to navigate).
If you get in during the early stages of the Race Street/River East redevelopment, you might have to deal with construction headaches for a while, but you'll be at Ground Zero for a lot of exciting changes.