Las Vegas Local Life
Las Vegas Neighborhoods With the Best Wine Bars
Like other U.S. cities, Las Vegas isn't exactly the first place that comes to mind when it comes to wine bars. But surprisingly, the Valley has quite a few winning locations. And when Nevada is listed as one of the 10 States That Consume the Most Alcohol, who wouldn't want to try a glass of wine in Las Vegas?
So if you're looking to expand your pinot noir knowledge or you just want a good glass of rose after a long day of work, check out these Las Vegas neighborhoods with some of the best wine bars.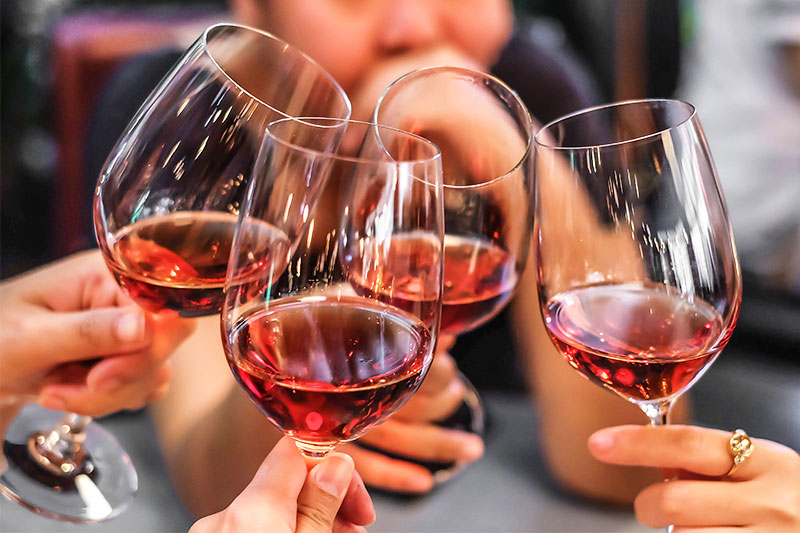 Sometimes described as the sleeper hit of Las Vegas real estate, Las Vegas' Chinatown is a popular neighborhood for foodies. Located on Spring Mountain Road and Wynn Road, Chinatown Plaza offers plenty of traditional and modern Asian cuisines. The neighborhood provides residents with popular favorites like pho and boba tea, but Chinatown is also home to high-rated wine bars.
Wine Bars You Must Check Out:
Although it's sometimes difficult to tell where Paradise ends and The Strip begins, Paradise is really known for its proximity to the University of Nevada, Las Vegas as well as longstanding Vegas restaurants and bars. In some areas, you'll see students hitting up affordable eateries, while in other parts of town you'll notice more high-end restaurants and classic bars. Thanks to Paradise being so close to The Strip, residents can also find plenty of great wine bars in the area.
Wine Bars You Must Check Out:
Summerlin is a master-planned development that's known for its distinct neighborhoods as well as its superb line up of amenities and recreational facilities. Summerlin is also known for its restaurants and shopping, most of which can be found in Downtown Summerlin and Tivoli Village.
Whether locals want a fine dining experience or a casual night out, Summerlin's got it all. Known for it's high-end yet approachable vibe, Summerlin is an ideal place to live for those who want easy access to amenities inside and outside of the development, including some well-known wine bars.
Wine Bars You Must Check Out:
Lake Las Vegas is like the city's cool younger sister. It may be a quieter neighborhood, but amenities like golf courses, a lake, and the gorgeous village at the heart of the community, make Lake Las Vegas worth the drive, even if you live 30 minutes away.
Wine Bars You Must Check Out: