Nashville Local Life
Local's Guide to Downtown Nashville
Downtown Nashville is notorious for its bachelorette parties, honky tonks, and hoards of tourists from all over the globe who visit the city for conferences and vacations. It's the most dynamic part of town, and it's beloved by locals as the true, beating heart of Music City. The Ryman Auditorium is home to the original Grand Ole Opry, the Bridgestone Arena is home to our Stanley Cup finalist Nashville Predators, and Broadway, for all its teeming tourist traps, is iconic for its country music. This area has long been underestimated as a residential district, but as the city grows and transplants from urban centers across the country pour into Middle Tennessee, the downtown area is quickly becoming a coveted locale.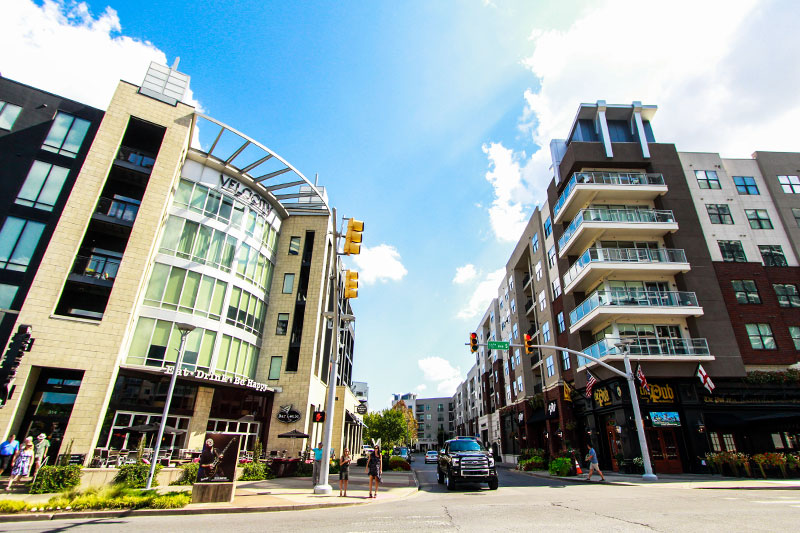 While Nashville's city center has always been the heart of industry and tourism, one of the first neighborhoods to gain a reputation as an area for locals is The Gulch. Just a few years ago this neighborhood was exactly what the name implies—literally a gulch, but within the last decade, this small shopping district, located just south of downtown, has become Nashville's "premier urban neighborhood". Due to the limitations of space and many new developments, the median home price in the area hovers around $500,000, according to Neighborhoods.com data, and the types of properties available are almost exclusively condominiums, townhomes, or lofts.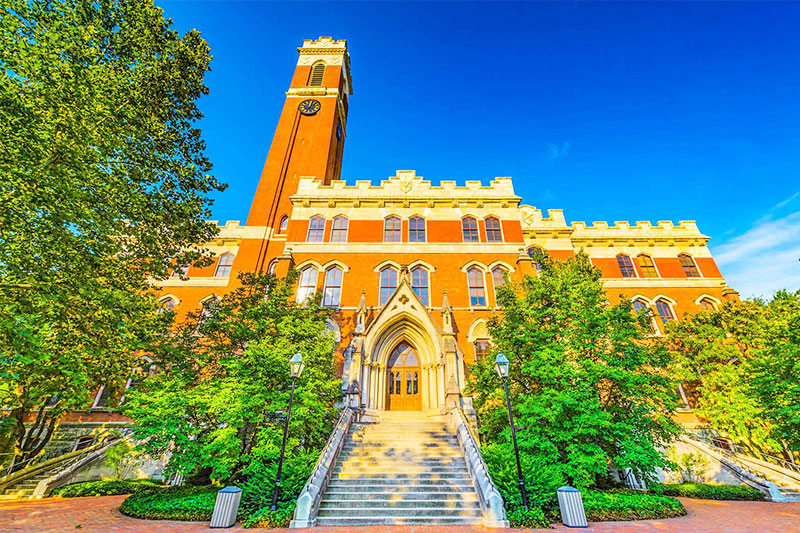 Midtown is an area that's quite literally in the middle of things—not exactly West End, not exactly Music Row, but definitely not Downtown. This neighborhood has seen rapid growth in recent years and has experienced a stunning transformation not unlike The Gulch. Midtown is a popular area for locals and college students (it's located a stone's throw away from the Vanderbilt University campus) looking for a happy hour or brunch spot, but it's also great for residents who work in the city or simply want to be at the center of the action. This neighborhood offers townhomes, condominiums, and lofts with walkability to the district's many restaurants, bars, and music venues. Two establishments loved by food critics and locals alike are The Catbird Seat, a famously exclusive eatery, and The Patterson House, Nashville's original speakeasy.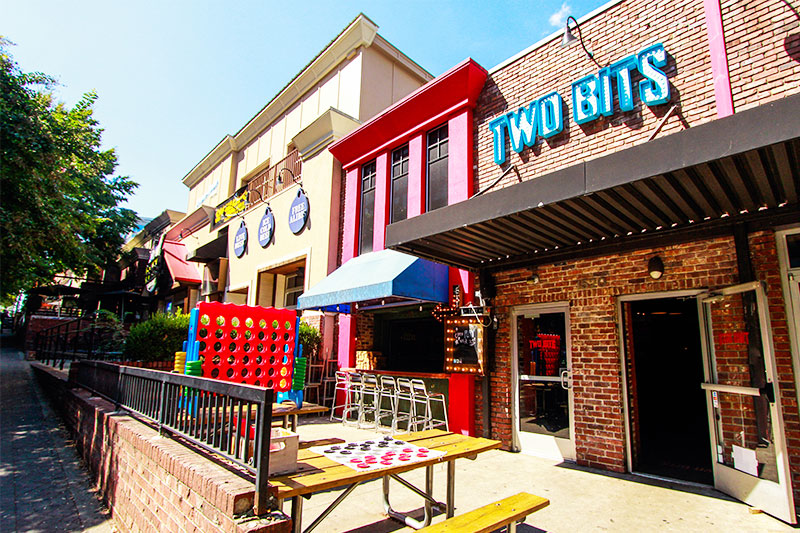 Just northeast of the city center, adjacent to Midtown and Music Row, is Demonbreun. As is the case with many Nashville neighborhoods, this area is named after its main thoroughfare, Demonbreun Street—a stretch of road lined with some of Nashville's most reliable late-night watering holes. Dog owners and avid runners can take advantage of Music Row's nearby 16th and 17th Avenues with their long stretches of sidewalk and historic landmarks. Coffee lovers can walk just a few blocks and enjoy some of Nashville's finest brews at Barista Parlor Golden Sound.
Because this neighborhood has only recently become a residential area, it offers modern properties with amenities like gym facilities and private parking. Foremost among these is Rhythm Condominiums At Music Row with midsize units and a median sale price of $360,000.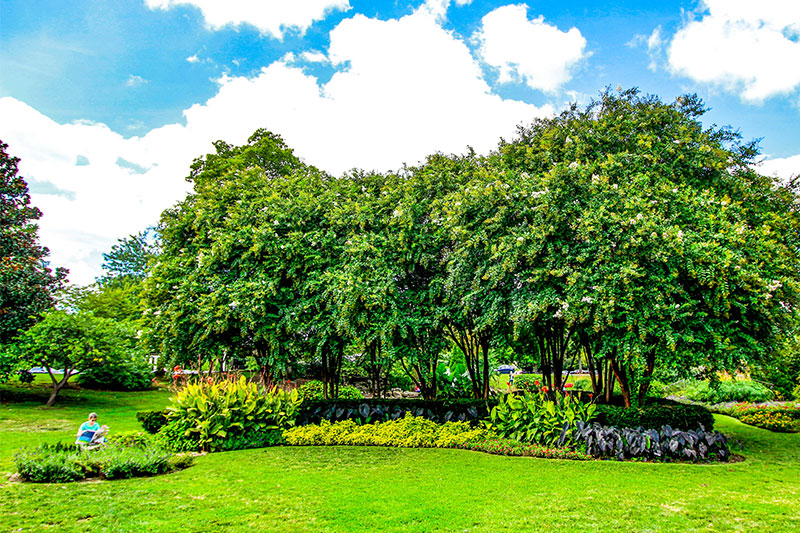 For many locals, West End is the perfect marriage of urban living and neighborhood ambiance. This district begins when Broadway turns into West End Avenue as the stretch of road moves out of the city. Still mere minutes from downtown, West End residents can enjoy the quiet and solitude of tree-lined side streets with the upscale dining and shopping options of a more populous urban area. Tin Angel stands out among the popular eateries in the area as a Nashville staple that has served guests in their historic building for over 25 years. With features like Centennial Park, this Nashville neighborhood is often seen as a more affordable option for urbanites. The median sale price is in the high $300s, and homes date back to 1899.