Los Angeles Real Estate: The November Digest
Los Angeles Real Estate: The November Digest
It's not easy looking for a home in Los Angeles, which is considered a dream city for many homebuyers. It's also a city that's currently going through a construction boom, with new homes popping up in nearly every direction. ATTOM Data Solutions, a company that specializes in compiling property data, recently came out with a new report detailing the nation's state of housing for the third quarter of 2018. Data from this report indicated that the nation's housing market, including Los Angeles', is the highest it's been in 10 years. Despite the fact that Los Angeles is getting more expensive by the day, homebuyers still want to live in the city, so here's a guide to the hottest real estate trends, popular neighborhoods, and communities offering new construction.
Hollywood Hills West, which is well-known for offering residents an isolated and tranquil lifestyle, despite being steps away from the city, is at the top of the list with over 250 homes for sale, according to Neighborhoods.com listings. This hillside neighborhood blends with part of the Santa Monica Mountains, so residents have the opportunity to hike anytime they want. There are several reasons to live in Hollywood Hills West, but one reason why homebuyers are so attracted to the area might be due to the neighborhood's variety of housing options. From affordable properties towards the strip and more upscale properties the higher you go up the hill, options in this neighborhood seem endless.
Rounding up second and third place on the list are Woodland Hills and Downtown Los Angeles (DTLA). While it's no surprise that DTLA is second when it comes to homes for sale, especially with the recent opening of residential developments like Metropolis Tower II and PerLA, Woodland Hills is a bit more surprising. However, upon closer examination of the neighborhood, it actually makes sense considering how close it is to its highly coveted surrounding communities, including Calabasas, Hidden Hills, and Encino.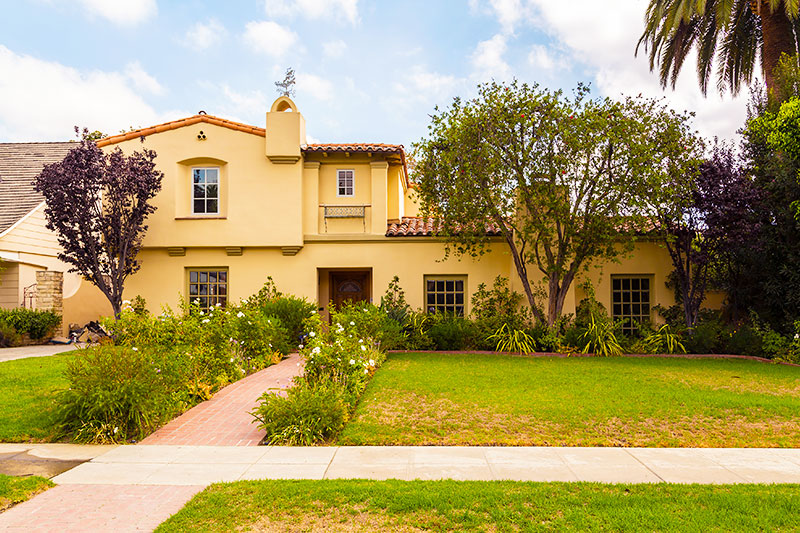 Most Popular Neighborhoods
With the amount of development happening in LA's eastside, more residents are moving to neighborhoods such as Koreatown and Silver Lake. In Koreatown, developers are set on building dense residential condominium buildings, while Silver Lake's hilly terrain showcases mostly older residences and single-family homes. Although it seems these two hotspots have nothing in common, the main similarity is their proximity to top-notch food and nightlife. Despite its name, Koreatown is home to a wide array of establishments, including trendy bars, hip fusion restaurants, all-you-can-eat BBQ, and that's just the beginning of it. Meanwhile, Silver Lake offers visitors and locals quality fine dining at an affordable price, from gourmet ramen and fine southern dining to unassuming Peruvian seafood and taco stands. The neighborhood also features some of the city's most inventive dive bars and up-and-coming businesses.
Where Our Users Are Searching
Over the last three months, the Los Angeles communities searched the most on Neighborhoods.com include Granada Hills, Highland Park, and View Park Windsor Hills. All of these neighborhoods are still relatively affordable compared to the rest of LA's rising prices, with median home prices for all three neighborhoods ranging from the mid $600s to the low $900s. Highland Park has been steadily growing in popularity in recent years, especially with the rise of it's neighboring communities, Silver Lake and Eagle Rock, and it has turned into somewhat of a foodie haven. Meanwhile, the community of Granada Hills offers residents a quiet, suburban lifestyle away from the city noise for a reasonable price. It's no surprise that with Inglewood turning into LA's next hot market, neighboring upscale communities—such as View Park Windsor Hills—are also garnering more interest. What these neighborhoods all have in common though? The rolling hillsides, scenic views, and suburban vibes.
Beverly Hills Leading the City's Most Expensive Communities
Is this really a surprise though? Home to many celebrities, high-end businesses, and the world-famous shopping street Rodeo Drive, is the well-known city of Beverly Hills. It's situated in a central location within Los Angeles, offering residents easy access to popular neighborhoods such as Century City, West Hollywood, and Brentwood. With a median home price of $2.5 million, real estate in this coveted city is at an all-time high. There's no shortage of beauty or attractions in Beverly Hills, and it only gets ritzier the farther you go into the neighborhood. Some of the city's most notable and expensive communities following Beverly Hills include Bel Air with a median home price at about $3.2 million, Brentwood with a median home price at nearly $2.2 million, and Beverly Crest with a median home price at $2.3 million.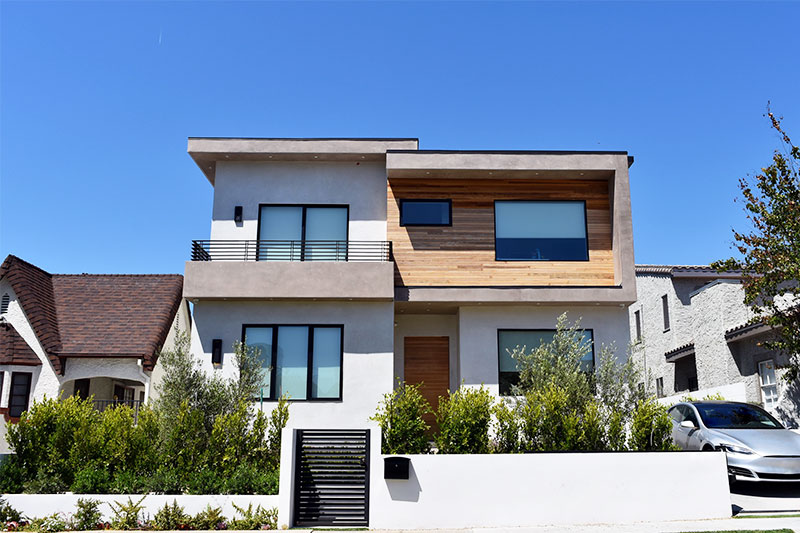 Affordable Neighborhoods
Surprisingly, the booming Downtown LA neighborhood of South Park is still considered one of the city's most affordable places to buy a home right now. According to our data, the median price of a home in South Park is still below $400,000. However, in a few years, this might not be the case. Today, the area is still under construction, with dozens of development projects still in the works throughout the neighborhood. However, come 2020, South Park will have over 7,000 new residences to offer, per Curbed Los Angeles. Located three miles from the heart of Downtown, South Park is close to major attractions such as the LA Convention Center, the Staples Center, and L.A. Live. Not to mention, by the time the 2028 Summer Olympics happens in LA, residents living in South Park will have front row seats to all the action.
Neighborhoods With Lots of New Construction
If you're a potential homebuyer looking for newly constructed homes, head towards the upscale neighborhoods of Playa Vista and Century City. Both of these communities feature freshly minted homes, ranging from single-family residences and townhome communities to luxurious high-rise condominiums. In Playa Vista, residents rave about the close-knit community, pet-friendliness, and overall cleanliness and sustainability. Even though this neighborhood might seem empty to locals, it's actually set to attract the recent wave of tech professionals—many of whom work in Playa Vista. With the last of its master-planned community completing earlier this year, homebuilders such as Brookfield Residential, KB Home, and The New Home Company are now selling homes from their coveted home collections.
Meanwhile, Century City is seeing a growing number of luxury high-rise condos arrive in the neighborhood, and there are more on the way, including the much-anticipated Century City Center Project. According to Urbanize, most of the city's newest completed high-ride developments followed after the recent $1 billion renovation of Westfield Century City shopping complex, which features some of the city's best dining and shopping options.