Los Angeles Market Trends
The Neighborhoods Turning Inglewood into LA's Next Hot Market
Inglewood has gone through several monumental changes over the past few years. First, in 2016, the city was rocked by news about an upcoming NFL Stadium, which would serve as the new home base for the Los Angeles Rams and Chargers. Before anyone had a chance to let that sink in, Clippers owner Steve Ballmer and the Inglewood City Council worked out a deal to build a new Clippers arena down the street from the football stadium. All the while, The Metro forged ahead with construction on its latest Crenshaw Line stations as well as a new LAX People Mover train station at 96th Street.
With all that development happening throughout the city, it's little wonder why homebuyers are scrambling to learn more about this up-and-coming community. The city is still a few years away from completing its plans to re-energize the area, but there are several Inglewood neighborhoods already attracting new residents.
Here are some of the city's most promising neighborhoods.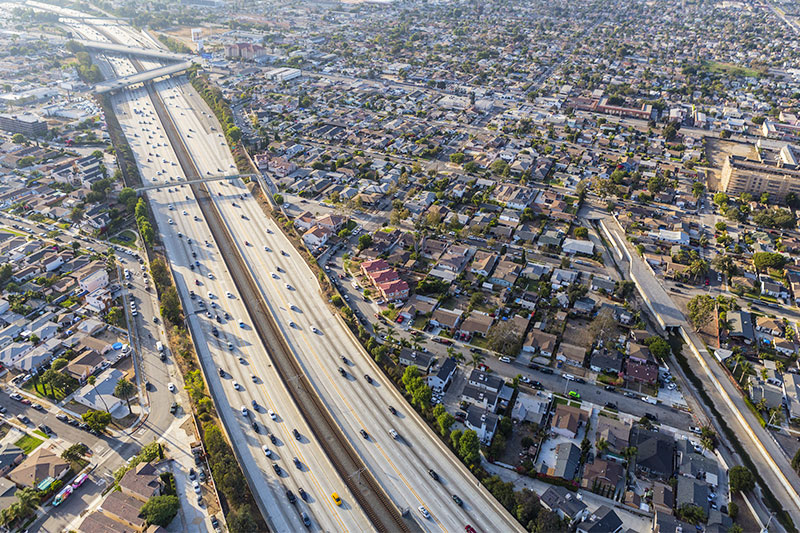 Located towards Inglewood's north end, adjacent to the unincorporated community of Ladera Heights, is the neighborhood of La Tijera Village. This suburban community has long been known as one of the city's most desirable areas to live thanks to its proximity to both LAX Airport and the Inglewood Unified School District. Residents also have easy access to neighboring communities, such as Culver City, Westchester, and El Segundo.
La Tijera Village has a close-knit community that's focused on growth, which must be paying off considering this neighborhood has some of the most expensive inventory in all of Inglewood. Homes in La Tijera Village feature mostly single-family residences with varying styles and sizes. Home prices in the area currently range between the low $800s and the high $900s, according to Neighborhoods.com listings.
Morningside Park is known to locals as a hidden gem of a neighborhood. It sits on top of a hill, slightly northwest from the upcoming sports facilities. This neighborhood is not just peaceful and scenic, it also features some of the city's most appealing homes, which are in an area dubbed The Avenues. This area is bordered by Century Boulevard, Manchester Avenue, Van Ness Avenue, and Crenshaw Boulevard. Every year, visitors from all around LA head towards this community to admire its trademark Christmas lights. Expect to find mid-size to large single-family estates in Morningside Park, with listing prices ranging from the mid $500s to the low $700s.
If you go to Hollywood Park today, you'll find an old racetrack, construction cranes, and plenty of scaffolding. However, in about five years or so, this area is expected to become one of the city's go-to hotspots. Inglewood City Council has been transparent about redeveloping the 238-acre site, calling this massive project the Hollywood Park Tomorrow. This new mixed-used development will feature approximately 3,000 new dwelling units, new retail and office space, a 300-room luxury hotel, and a revamped casino.
Many homebuyers are keeping their eye on development news for Downtown Inglewood and Fairview Heights, both of which are also getting new Metro stations. These neighborhoods are home to industrial buildings, and they're both witnessing quite a bit of construction. With the city being in the middle of its biggest development boom of the century, there has been pressure to build denser residential housing in these neighborhoods. Like Hollywood Park, the city is working on developing specific neighborhood plans for each community, making the area more walkable and revitalizing it with retail and greenspace. The brand new Metro stations are expected to debut sometime next year.
Another neighborhood that's in the works is the area at Westchester/Veterans, which is conveniently located near the 405 freeway. Many LA locals might recognize this community as being the site of several popular businesses, including the famous Randy's Donuts on Manchester Avenue and La Cienega Boulevard. There currently isn't much open space or pedestrian-friendly infrastructure in this part of town. However, since this area is the third leg of the Metro's Crenshaw Line, the neighborhood will likely become more transit-oriented starting sometime next year. According to the city's specific plan for Westchester/Veterans, Inglewood is only in its initial stages of planning.