Los Angeles Real Estate Development
5 Up-and-Coming Neighborhoods Around Los Angeles
Los Angeles is constantly evolving, especially when it comes to its neighborhoods. A decade ago, neighborhoods such as Downtown Los Angeles (DTLA), Culver City, Silver Lake, Highland Park, Los Feliz, Echo Park, and even Hollywood weren't nearly as popular or expensive as they are today. DTLA, a neighborhood that's currently booming with development, used to be a ghost town after work hours. Culver City and Silver Lake had yet to become culinary and pedestrian-friendly destinations. Highland Park and Echo Park were still undeveloped and untouched. However, with the construction of new Metro stations, the establishment of trendy dining options, and the development of new residential complexes, these neighborhoods all transformed into highly sought-after places to live, work, and play.
Today, many neighborhoods around Los Angeles are going through the same kinds of changes. For homebuyers who are looking to live in a neighborhood near LA that's still relatively affordable, below is a list of 5 up-and-coming neighborhoods around the city.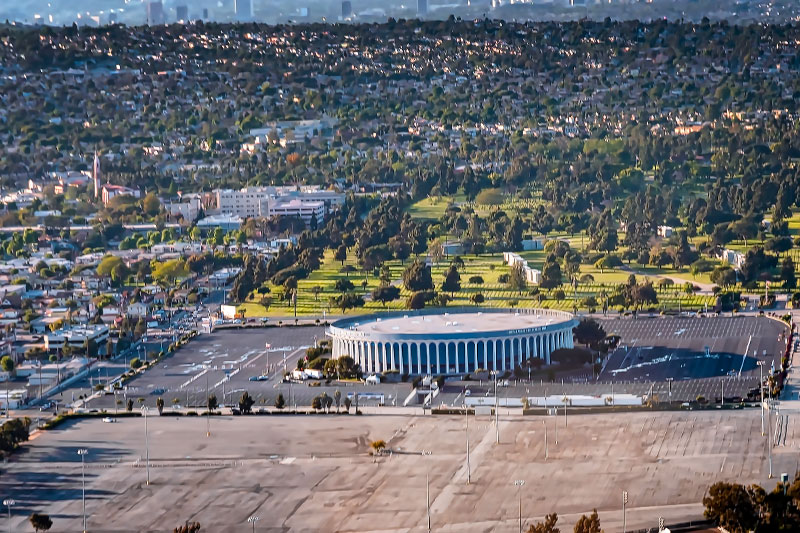 It's not news that big things are happening in Inglewood, the city that sits at the southwest edge of LA County. This laidback community is not just getting a new NFL stadium, it'll also be the site of the new Clippers arena. Once-shuttered facilities are being redeveloped into condominium projects, and city officials are strongly considering big developments, major zoning changes, and upgraded infrastructure near future Metro stations.
All in all, this fits the formula for an up-and-coming neighborhood. However, the city is still a few years away from becoming the Arts District in DTLA. Construction and developments are expected to be completed by 2023 at the earliest.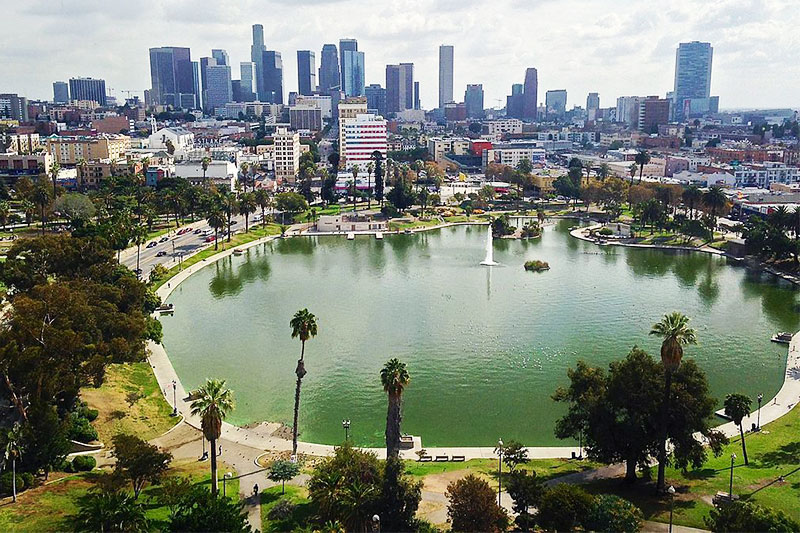 For years, Westlake was known as the small and crowded neighborhood dividing DTLA and Koreatown. Filled with persistent street vendors, dotted with quaint mom-and-pop stores, and home to the famous MacArthur Park, developers haven't really noticed it until this past. However, Westlake's city council recently implemented several much-needed safety infrastructure improvements, such as rapid flashing signals and scrambled crosswalks, which have already made the neighborhood much easier to navigate for drivers, cyclists, and pedestrians.
The neighborhood is also getting its first-ever major mixed-use development, which will bring a residential high-rise, multicultural center, and a hotel to Wilshire Boulevard and Bonnie Brae Street. The project Lake on Wilshire is meant to "activate" the neighborhood, and it's expected to be completed within the next five years.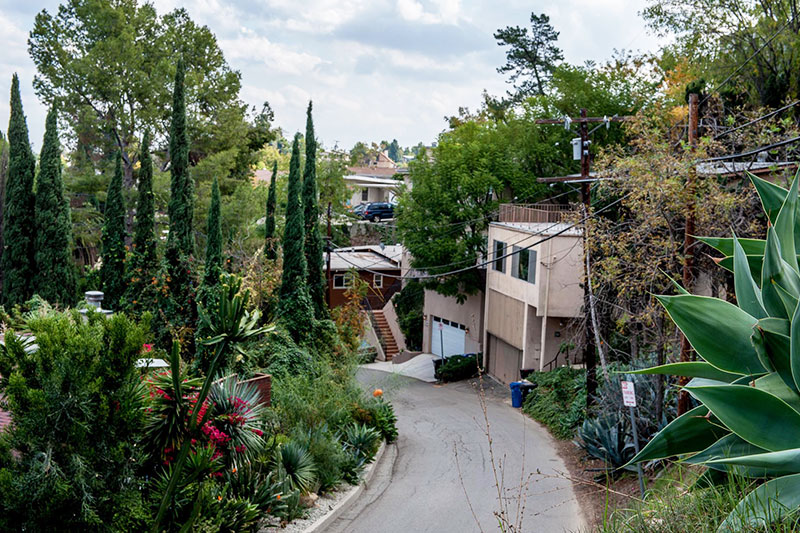 Occupying northeast LA County, Glassell Park is flanked by popular hotspots such as Eagle Rock, Silver Lake, and Echo Park. According to Curbed, home sales in this neighborhood have increased by a whopping 34 percent over the past year. In recent years, this up-and-coming area has seen many hip restaurants and cafes pop up along Verdugo Road and Division Street, attracting more homebuyers.
Additionally, many of Glassell Park's historic homes with hillside views are being redeveloped to accommodate potential buyers who appreciate rich architecture and views. Many of the town's older recreational areas, such as the 41-acre Taylor Yard, are also being revitalized.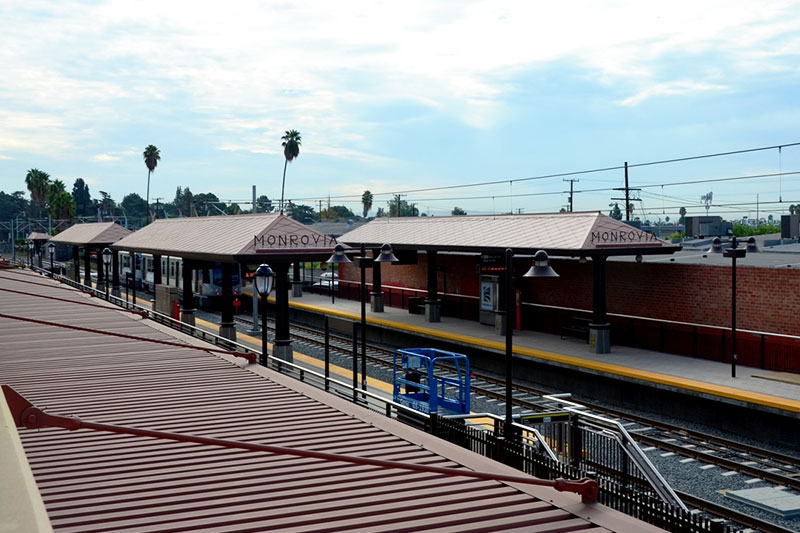 Monroviais an example of what happens when the Metro builds a station in your neighborhood. Located at the foothills of the San Gabriel Mountains, Monrovia is tucked between Sierra Madre, Arcadia, and Duarte. For a long time, residents of Monrovia had convenient access to the neighborhood's many greenspaces. However, after the opening of Metro Gold Line a couple years ago, out-of-towners and nature-lovers in other parts of the city were granted easy access to the neighborhood.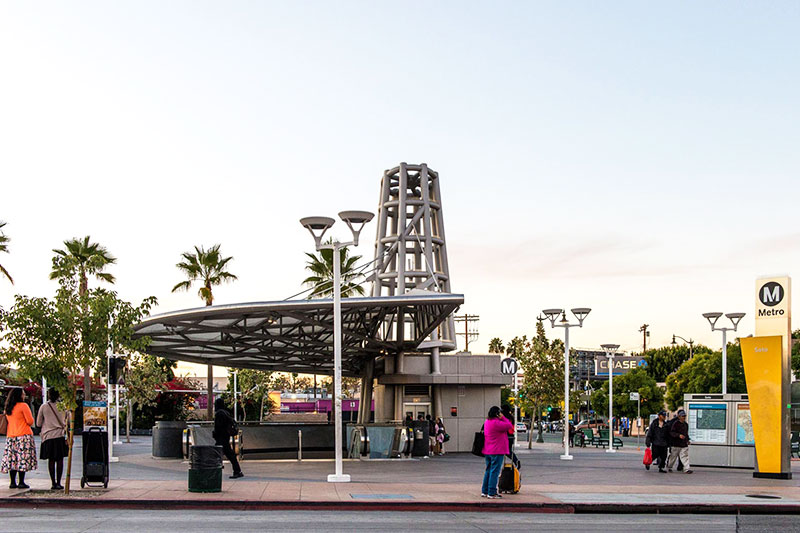 Residents, developers, and business owners first started witnessing the transformation of Boyle Heightsafter the Metro built its light rail in 2009, which connected the neighborhood to the rest of the city. With the new station came art galleries, specialty coffee shops, and more residential developments.
Boyle Heights has been in flux for several years already. However, with the redevelopment of several older structures, including the famous Sears complex, which will feature a new food hall, retail space, and over 1,000 live/work units for artists and artisans, the neighborhood might change sooner than expected. The timeline for this specific project has yet to be announced. This uncertainty with what will become of Boyle Heights has divided the neighborhood, leaving many locals either disgruntled or hopeful. Home sales in this neighborhood have increased a staggering 113 percent over the past year.