Miami Real Estate
Miami Real Estate: The November Digest
As one of the southernmost cities in the continental United States, Miami has strong ties to Latin America as evidenced by neighborhood names like Little Havana and Little Haiti. As the city continues to grow and change, the diversity of Miami neighborhoods can also be seen in its housing stock. From the swanky high-rise condo development with over-the-top amenities in Downtown Miami to the pastel colored beach bungalows on Miami Beach, the city has virtually every type of dwelling a buyer could want (except ones with basements—the water table is too high.)
So if you're looking to buy a new home in Miami, here's what you need to know about the housing market.
Downtown Miami Has the Most Homes for Sale… and the Most Sales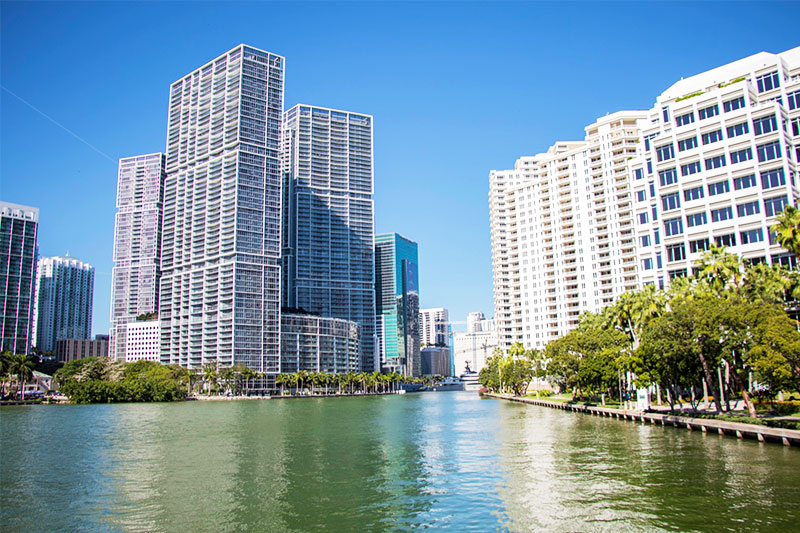 By virtually every housing metric available—and the sheer number of cranes you'll see on a visit there—Downtown and Brickell, which is a neighborhood located in Downtown, are the hottest markets in the city. With 2,115 homes in Downtown and 1,380 in Brickell listed on Neighborhoods.com, potential buyers have plenty of homes to consider. In September, Downtown saw 75 sales and, as of this writing, October saw 57 sales, according to Neighborhoods.com data. Sales figures in Brickell were 42 in September and 28 so far in October.
Despite the popularity and level of activity, the median sale price—in the mid $300s for both Downtown as a whole and Brickell—is comparable to other neighborhoods. For example, in Edgewater, the median sale price is $320,000. That's in part because, despite the influx of high-rise condominium towers that come with eye-popping, multi-million dollar price tags, Downtown also has a considerable number of older housing stock that sells for dramatically lower prices.
Close proximity to jobs, restaurants, and entertainment is the reason many are drawn to the area. It's also one of the few neighborhoods where you can survive without owning a car—a concept that has been explored in more depth in South Florida in recent years. And it's not just millennials who are drawn to Downtown. Families with children are also interested—so much so that the city has plans to build more schools to accommodate the growing number of children.
Although the entire Downtown area has been ripe for activity, Brickell has been particularly hot. As the second largest financial district in the United States, it's often called "Manhattan of the South" and home to many international banks focused on wealth and investment banking. In addition to the high-rise condo towers that have been built in recent years, the neighborhood is home to Brickell City Center, a $1.05 billion mixed-use development that opened in late 2016 featuring high-end retail, restaurants, a hotel, and cinema.
Some Things Haven't Changed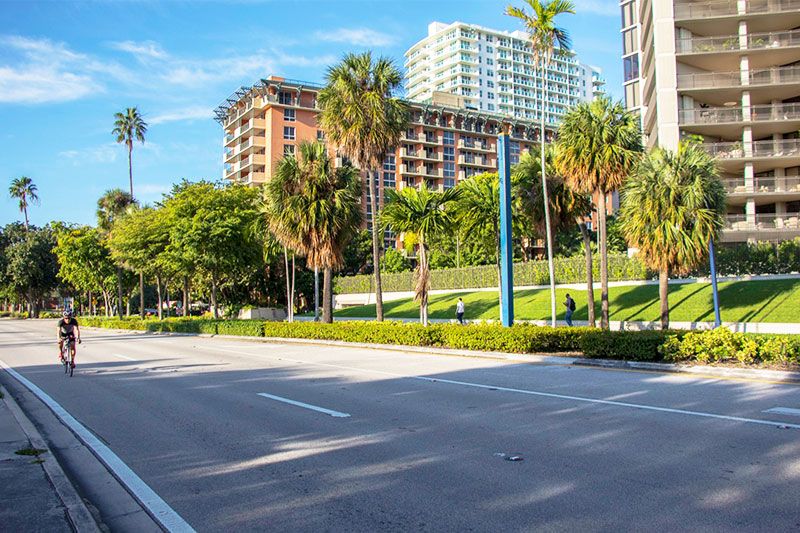 Although Downtown has changed significantly in recent years, other neighborhoods haven't—but that's a good thing. Coconut Grove and Coral Gables, both located on the water just south of Downtown, are still viewed as two of the most desirable areas to live in Miami. Both offer short commutes, lively downtowns, and the kind of leafy streets associated with suburban areas around the country.
But popularity comes at a price—they are also two of the most expensive places to live. The median sale price in Coconut Grove is $700,000, while the median price of a home in most Coral Gables neighborhoods is over $1 million. What's new in recent years for these areas is the amount of new construction on the market. For example, developers The Related Group and Terra Group recently celebrated the opening of two towers at Park Grove at 2701 South Bayshore Drive. The third tower broke ground last spring, and it's still under construction.
The City Has Affordable Options Too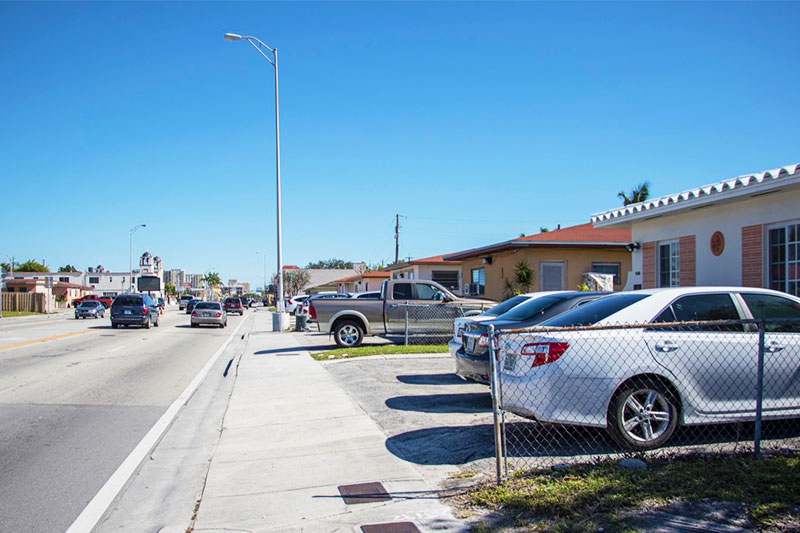 While high-rise condominiums with over-the-top amenities seem to be grabbing most of the headlines, the eye-popping price tags make these homes untouchable for many people. Fortunately, the city has some areas with more affordable options.
For example, in Flagami, the median sale price of home is in the mid $200s. Flagami (a portmanteau of the names Flagler and Tamiami) is roughly defined as the area south and east of the Tamiami Canal, north of the Tamiami Trail, and west of Red Road. In September, there were 25 homes sold, while so far October has seen 11 sales.
Though it doesn't have the kind of tourist attractions you'd find in areas like South Beach, Flagami has a local flavor that many find appealing. Located just south of the Miami International Airport, it's a manageable drive for commuters who work Downtown. The neighborhood also has many diverse restaurant choices, with Cuban, Argentinian, and Venezuelan offerings.
New Construction Still Thrives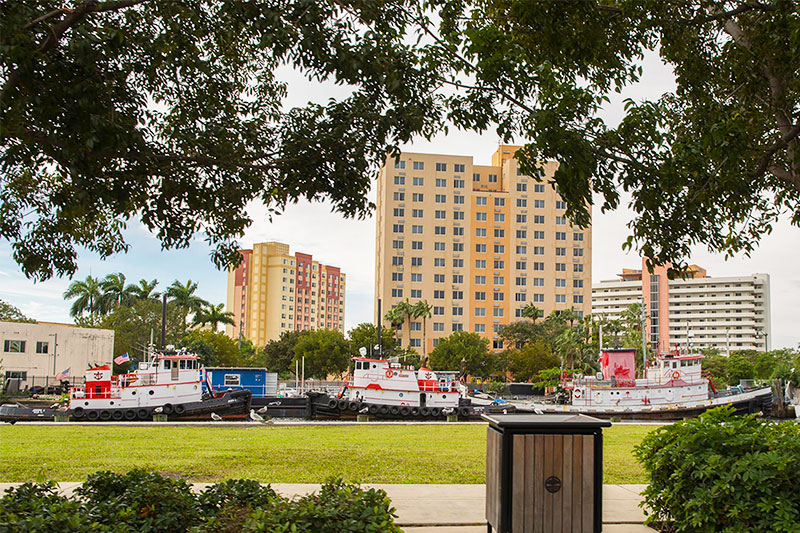 When the housing market crashed after the Great Recession a decade ago, Miami had a glut of luxury condominiums on the market and many wondered whether inventory would return to its usual levels. Not only has the market bounced back in recent years, the amount of new construction has continued at a rapid pace and doesn't seem to be stopping any time soon. In Downtown, there are currently over 700 homes on the market that were constructed after 2015 with plans to build even more residential development announced in recent months.
Plans for The Waldorf Astoria Hotel and Residences at 300 Biscayne Blvd. in Downtown were announced recently. It'll be Miami's first Waldorf Astoria property and, at 1,049 feet, the city's tallest building. Also announced recently were plans to build the 47-story Una Residences at 175 SE 25th Road in Brickell. Also in the works is the $300 million Okan Tower Miami tower planned for the corner of North Miami Avenue and 6th Street in Downtown.
Where Our Users Are Searching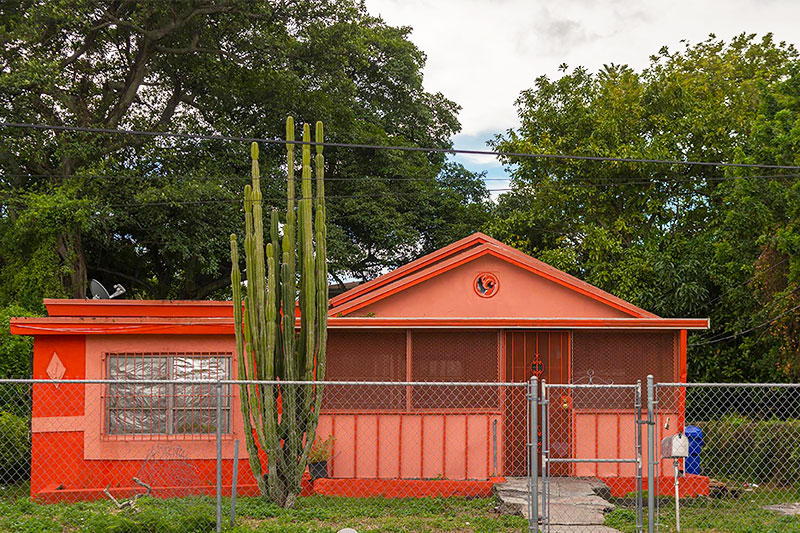 Neighborhoods.com users are searching most frequently for Britannia, Lakes of the Meadow, Belle Meade, Model City, and Coconut Grove—which is likely a reflection of the diverse range of potential homebuyers in the city. While Belle Meade and Coconut Grove are higher-priced areas on the water not far from the city's center, Britannia, Lakes of the Meadow, and Model City are lower-priced neighborhoods located outside of the city's core. While Coconut Grove has a median sale price of $700,000, Model City (also known as Liberty City) has a median sale price of $180,000.