Dallas-Ft. Worth Real Estate
Plano Neighborhoods That Aren't Prone to Flooding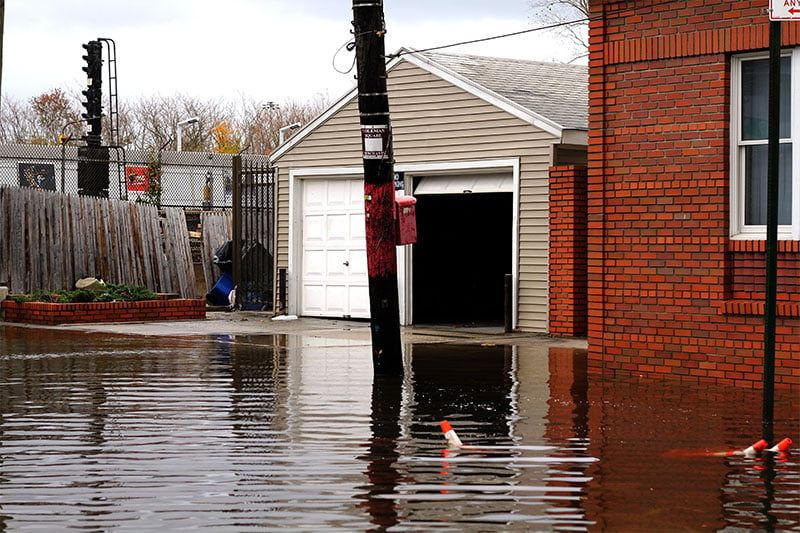 Whether you want to buy a home in Plano or already have, you may be wondering about your particular risk of experiencing a flood. Plano is not usually thought of as a particularly flood-prone location, but flooding caused parks in Plano to close in 2015 and caused 10 people to require rescue assistance on U.S. Highway 75 in Plano in September 2018.
Some properties in Plano are more flood-prone than others. However, the entire city of Plano made CheatSheet's list of the most flood-prone cities in the country. You may be wondering what this means if you own a house in Plano or are thinking of buying one. Here's the scoop on what you need to know about flood risks in Plano and how to mitigate them.
What This Means for Plano Homeowners
According to CheatSheet, the risk in Plano has a lot to do with the rapid expansion and population growth of the area. The more concrete there is, the less room there is for water to run off and drain. Of course, the same article also points out that most of Collin County is equally at risk, not just Plano.
Flooding is often the result of storms in north Texas. The combination of large amounts of clay present in the soil, high population density, and a pattern of heavy rains in a short time period makes the entire Dallas-Fort Worth area particularly prone to flooding.
Neighborhoods in Plano that Aren't Prone to Flooding
The areas most prone to flooding are part of a flood plain, which means there's a 1 percent or greater statistical chance of flooding in 100 years. The City of Plano requires all new construction to be built at least two feet above the flood plain. In general, the west side of Plano is the least flood-prone. Also, use caution in buying a property that backs up to a creek, unless it is built well above the creek.
However, some areas of Plano have less flood risk than others. Some of the neighborhoods where you're least likely to encounter this problem include the following:
This neighborhood in West Plano features large homes in an established area. It is a community in demand with high property values.
This popular development is in west Plano, near the intersection of Dallas Parkway and Windhaven Parkway. Homes tend to be newer and very large and are governed by the Avignon Homeowners Association.
A neighborhood in west Plano, Castlemere features mostly large homes. Because the homes date back to 1991, they tend to be more affordable than newer developments.
This neighborhood has a wide range of home styles and ages, dating back to 1995. Most homes feature four bedrooms and three bathrooms and sit on larger-than-average lots. Prices tend to be more affordable than in newer neighborhoods.
Pointe West is another neighborhood in west Plano, near Windhaven Parkway and Midway Road. This established area features large homes built between 2008 and 2011, which tend to make it a more affordable part of Plano.
This neighborhood in east Plano features older homes, many of which are perfect for the starter home category. Home prices tend to be very reasonable and do not stay on the market for long.
Compared to the rest of Plano, this community of large estates tends to have more affordable home prices, but is also a bit older.
This community features a variety of individual home builders and styles, with more than 1,700 homes total. Residents find appeal in Willow Bend's convenient location near the George Bush Turnpike and the Dallas North Tollway.
This neighborhood features large homes in an established area, with houses dating back to 1990. Prices are competitive and the neighborhood continues to be in high demand.
How You Can Protect Yourself
You can buy a home in a less flood-prone area, but the fact remains that flooding can happen to almost anyone. The costs associated with a flood can be astronomical for homeowners. While flood insurance is available, only about 1 percent of North Texas homeowners carry it, according to the Dallas Morning News.
Although most people know that flood coverage isn't included in their homeowner's insurance policy, the majority opt to take the risk that they won't ever need it. According to FEMA from the Dallas Morning News article, 1 in 5 claims for floods are for properties that aren't within a flood plain. Flood insurance can be a valuable way to protect your biggest investment.
How to Identify Your Individual Risk
Due to north Texas' weather and geography, there are very few locations in the Metroplex that are completely free of the risk of flooding. However, it's also helpful to research the historical facts about whether or not you're in a flood plain to determine your individual risk.
Both the Dallas Morning News and the City of Plano have ways that you can find out your individual flood risk, including calling the City of Plano to find out your risk based on your address.
With nearby bodies of water, including creeks like Rowlett Creek, Russell Creek, and Lake Lavon, it cannot be assumed that Plano will never have a flood, even if your home is outside a flood plain. But the flood risk in Plano isn't significantly greater than any other location in north Texas, and in some cases, is much less than in other DFW suburbs or Houston neighborhoods.