Austin Local Life
San Antonio vs. Austin: Where to Live
The Central Texas cities of Austin and San Antonio sit only 80 miles apart, and their very close distance has recently led many local real estate companies to wonder whether it might make sense to combine the Lone Star Capital and the Alamo City into one single metropolitan area (proposed names include "Austonia", "Austonio", and "the Austin-San Antonio Corridor"). That said, each city takes great pride in its own individual personality.
If you're looking to make Central Texas your home but can't decide whether Austin or San Antonio better fits your needs, read on for a thorough comparison of these two popular Texas towns, including real estate, jobs, education, and more.
Real Estate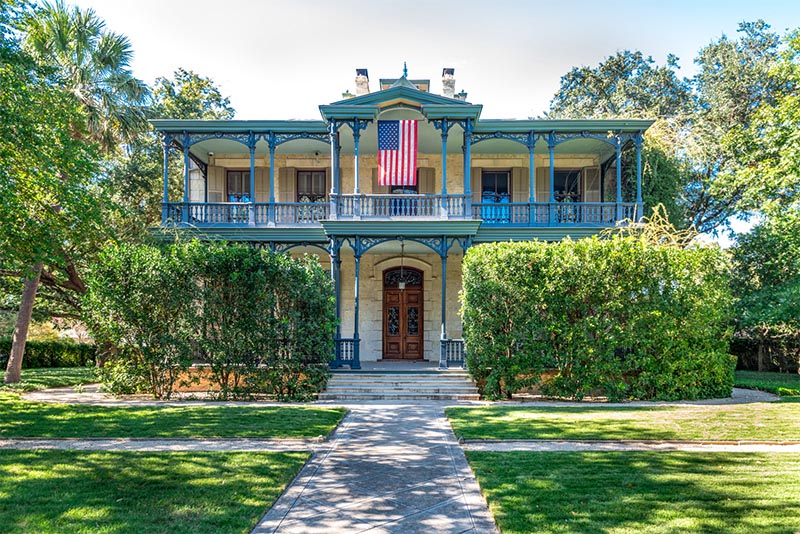 As far as the overall cost of living is concerned, there's a stark difference between Austin and San Antonio; living in Austin costs 33% more than living in San Antonio, according to Sperling's Best Places. Housing accounts for the largest cost of living discrepancy, with median housing prices in Austin hovering at $369,000 and in San Antonio standing at $175,400.
In Austin, the neighborhood with the largest available housing inventory is the ever-bustling urban business center of Downtown Austin. The fact that the highest density of homes for sale can be found in this area largely accounts for the lofty real estate pricing in Austin; homes in Downtown Austin sell at a median price of $819,000. Also, the neighborhood with the second-biggest number of homes on the market is the waterfront region of Lake Austin, which boasts a median sale price of $987,500.
San Antonio's high-inventory neighborhoods lean in a far lower-cost direction than Austin's; the neighborhood with the most homes currently for sale in San Antonio is North Central San Antonio, a serene residential enclave with suburban vibes where the median home price is $395,000. Another San Antonio neighborhood with plenty of homes on the market is Uptown, a historic area with plenty of contemporary conveniences (like shops, restaurants, and the San Antonio International Airport). Single-family houses make up the bulk of Uptown's available homes, and the median sale price is $244,700.
Winner: Austin is well-known for its low inventory of homes for sale, and its prices reflect that scarcity. Thanks to its much larger crop of options at far gentler prices, we consider San Antonio the superior destination for real estate buyers.
Education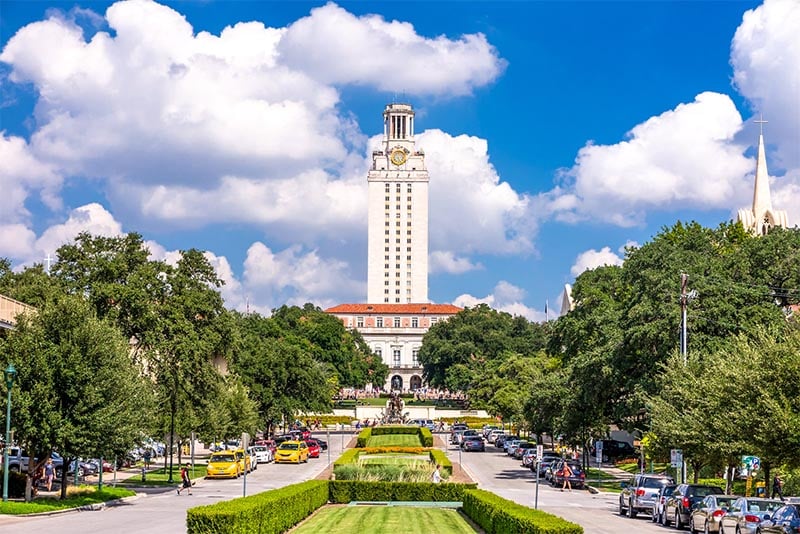 With a population of over 1.5 million, San Antonio is the "larger" of the two cities in the corridor; Austin's population is just under 1 million. Therefore, it stands to reason that San Antonio contains far more schools than Austin. According to GreatSchools, San Antonio is home to 1,095 schools (preschool - high school), whereas Austin includes only 715 schools (preschool- high school.)
But in terms of overall school quality, Austin has an edge, with six metro Austin schools receiving 10/10 ratings on the site. San Antonio has three 10/10 schools, giving Austin a substantially higher percentage of top-rated schools.
Both Austin and San Antonio serve as major centers for higher education in Texas; the Austin metro area includes about a dozen colleges and universities, while San Antonio hosts more than 30. However, while the San Antonio area claims institutions like Trinity University, St. Mary's University, and a satellite campus of the University of Texas, Austin has a higher claim over the "college town" label thanks to the University of Texas' flagship campus.
Winner: Both areas are home to solid public schools as well as both public and private colleges, but Austin's status as the home of UT academics (and UT football) gives it an undeniable advantage in this category.
Transit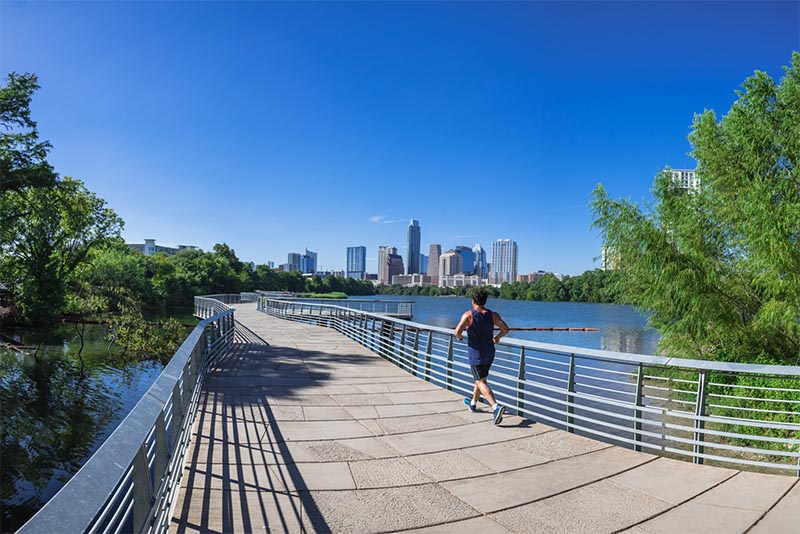 Austin and San Antonio are both car-dependent cities, with the bulk of commuters using private vehicles to get around. In terms of travel time, Austin and San Antonio both suffer from heavy traffic and congestion, but Austin has the worse record. A study from the navigation provider TomTom ranked Austin No. 19 on its list of the most congested cities in the U.S., while San Antonio falls farther down the list at No. 54.
Both cities make use of public transit systems; Austin's CapMetro operates buses as well as the MetroRail trains running between Downtown Austin and suburbs like Leander. San Antonio's VIA and VIVA bus networks carry residents all over the city.
However, one of the biggest differences between Austin's transit landscape and San Antonio's involves pedestrian-friendly areas and bike- and scooter-share programs. Aside from Downtown San Antonio (home to major tourist attractions like the River Walk and the Alamo), San Antonio doesn't have a reputation as a particularly easy place to get around on foot or without a car. The city does have access to B-Cycle, a bike-share program with a footprint in other Texas metro areas (most notably, in Austin), so many safe-street advocates in San Antonio feel cautiously optimistic that conditions could improve for non-drivers in the Alamo City in the near future.
As for Austin, bike-sharing and scooter-sharing programs are a major hit. Options include B-Cycle, Jump Bikes, Bird, and Lime, all designed to serve Austinites on the move. In terms of walkability, WalkScore ranks Austin as the 29th most walkable Texas city, while San Antonio takes the 40th spot.
Winner: San Antonio and Austin have comparable public transit systems, and San Antonio suffers from slightly less traffic congestion than Austin. However, Austin's bikeability and walkability far exceed San Antonio's. We're going to call this competition a draw.
Jobs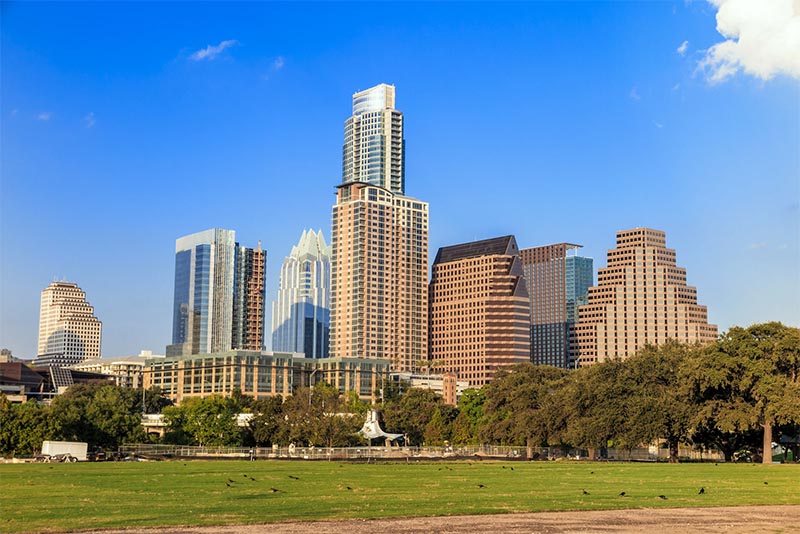 The potential for job growth and upward mobility often plays a major role in any move, so researching the economic situations in both Austin and San Antonio may help you decide which location suits you best from a career perspective.
Austin's employment numbers feature incredible rates of job growth; the Lone Star capital has seen a 47% rise in job growth throughout the last decade. According to Sperling's, San Antonio's 10-year job growth is only at 18.3%, but recent growth numbers are much closer to Austin's impressive stats (1.6% in San Antonio vs. 3.5% in Austin). As far as future job growth is concerned, Austin is far ahead with a 47% projection, while San Antonio's future growth predictions stand at 39.6%, still well above the U.S. average of 33.5%.
Austin's remarkable numbers owe quite a bit to the exploding tech industry thriving in the Texas capital, which continues to draw skilled workers. As more major tech companies open flagship offices in Austin, the workforce numbers will only continue to rise.
Winner: Both cities can anticipate booming economies and healthy job growth in the future, but Austin's numbers put it atop nationwide lists of cities to watch, giving it a clear advantage.
Food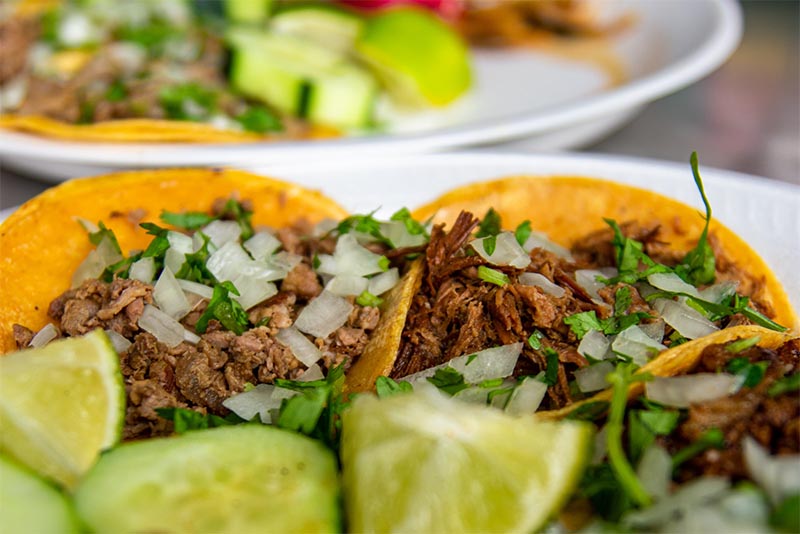 Austin's reputation as an iconic destination for regional food faves like breakfast tacos and barbecue is unparalleled, even within the state of Texas. Neighborhoods like East Austin and South Lamar attract locals and visitors alike for their remarkable eateries, ranging from super-casual food trucks to high-end boîtes. The COVID-19 pandemic has resulted in several closures and a shift in business practices, but Austin restaurants remain steadfast in their determination to deliver excellent food by the safest means possible.
Iconic barbecue temple Franklin Barbecue truly put East Austin on the map as a destination-worthy dining neighborhood. While this celebrated smoke joint isn't open for on-site dining, fans of Franklin's brisket can get their goods to-go via the restaurant's curbside pickup program.
The perfect breakfast tacos available at Veracruz All-Natural can still be purchased at the company's six Austin-area food trucks. Austin is also proving a vibrant site for pandemic-inspired pop-up eateries; from the juicy White Castle-inspired sliders at Golden Tiger to the high-brow spins on Taco Bell classics at Taco Fuego, Austin's cleverest culinary minds won't stop creating delicious dishes, even during a once-in-a-lifetime pandemic.
Austin restaurants receive renown from critics across the country, but the high cost of rent in Austin can prove difficult for many chefs and restaurateurs, especially independent operators. That's why San Antonio's restaurant landscape has widened in recent years; restaurant owners get more bang for their buck there, and San Antonio's proximity to Austin allows Austin foodies to easily travel south to enjoy San Antonio eateries.
Hip bistros like Clementine and Southerleigh exist alongside heritage restaurants like La Fonda on Main and Schilo's, making San Antonio's dining scene a beautiful blend of old and new. San Antonio even has its own signature taco: the puffy taco.
Winner: Austin's world-class food scene stands on its own, but San Antonio's ever-emerging trendy spots and long-time classics make it a destination-worthy place for excellent dining.
Culture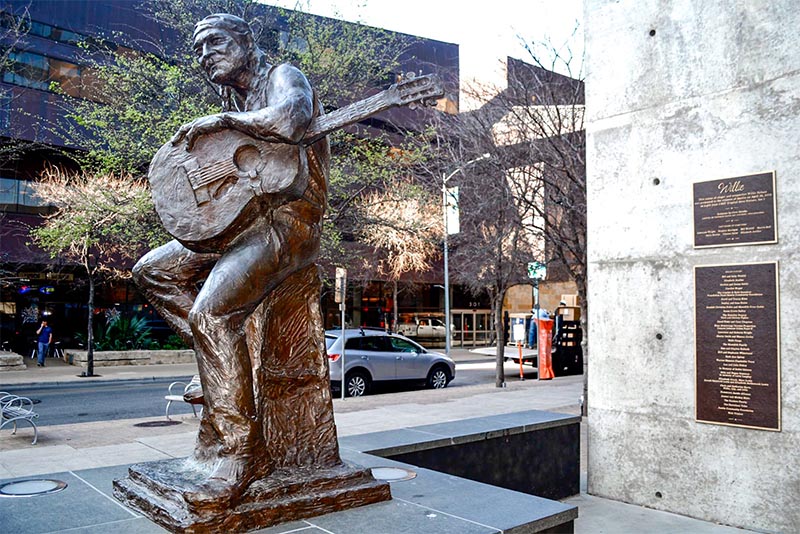 Austin has elected to approach post-pandemic re-openings very cautiously and judiciously. As vaccination rates increase and infections drop, we may soon get the chance to see how amply Austin earns its unofficial title of the "Live Music Capital of the World." Bars, restaurants, and performance venues throughout the city host local musicians on a nightly basis, with neighborhoods like East Austin, South Congress, and Zilker boasting especially high densities of live-music destinations.
Austin also includes an abundance of museums and galleries; be sure to check out the lively gallery scene of East Austin, which rivals that of other major urban areas like Brooklyn, New York and Silver Lake, Los Angeles. Also, museums like the Blanton Museum of Art and The Contemporary Austin-Jones Center offer impressive permanent collections and visiting exhibits.
History buffs regularly flock to San Antonio to experience major historic landmarks like the Alamo. Those who prefer art exhibits can find remarkable collections at the San Antonio Museum of Art and the McNay Art Museum, a smaller venue with a focus on modern and contemporary art.
San Antonio's music scene doesn't have the cultural cache of Austin's, but local fans of live performances certainly don't lack options. Beloved venues like Fitzgerald's Bar, Rebar, and 502 Bar regularly host both homegrown bands and touring musicians for lively sets.
Winner: San Antonio has much to recommend by way of art and music, but Austin's stellar reputation for live performances and its engaging gallery scene give it the win here.
The Bottom Line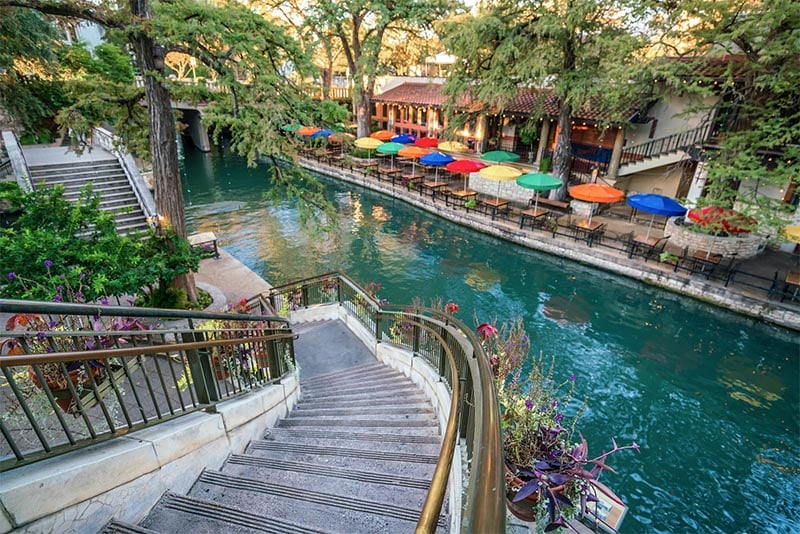 The idea that Austin and San Antonio may eventually find themselves joined into a single metropolitan area feels like a sensible one; they share many positive similarities, and their unique personalities help make Central Texas such a special region of the state.
If your top priority is affordable real estate and maximizing your initial home investment, then San Antonio represents a better buy. However, if you place a higher premium on excellent bars and restaurants, great schools, and a thriving job market, then Austin may be the right place for you.