The 10 Most Affordable Neighborhoods in Los Angeles
The 10 Most Affordable Neighborhoods in Los Angeles
Over the past year, Los Angeles, as well as the rest of the world, has experienced a lot of change. More people are opting to save money, and they're moving to neighborhoods that are either farther from the city or more affordable. After considering their median home price and median per-square-footage price, neighborhoods.com has narrowed down 10 of LA's most affordable neighborhoods. It comes as no surprise that the bulk of these affordable neighborhoods are in the South LA and San Fernando Valley regions of the city.
Median Price Per Square Foot: $379
Median Home Sale Price: $426,500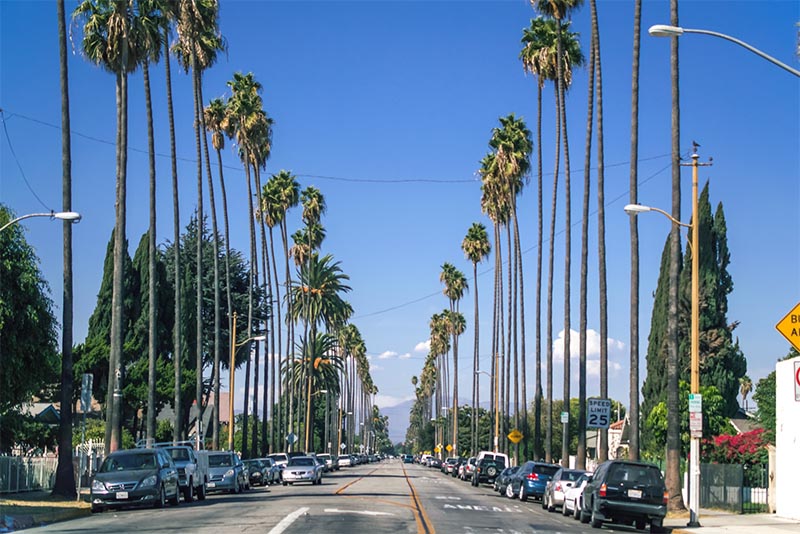 Florence is an affordable, park-filled suburb located in South LA. Many of the homes for sale are single-family residences, though there are some condominium options as well. Locals have easy access to grocery stores and a multitude of fast food options. This neighborhood has been considered an epicenter of South LA living for longtime residents, with several shopping malls adding to the neighborhood atmosphere in recent years.
Median Price Per Square Foot: $391
Median Home Sale Price: $425,000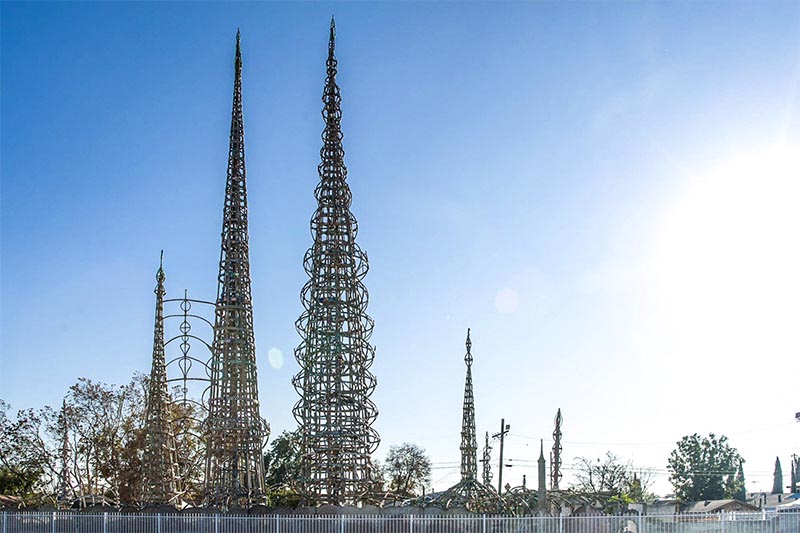 The South LA neighborhood of Watts is still very affordable compared to most of the communities in Los Angeles. Many of the families living in this urban community tend to be longtime residents who have seen steady growth and changes throughout the years. Many of the neighborhood shopping malls are renovated and new, and there are a variety of recreational parks available. For potential homebuyers looking to forego using a car, Watts also has numerous public transit options available for commuters.
Median Price Per Square Foot: $354
Median Home Sale Price: $475,000
South Park is a South LA neighborhood, which borders on the popular Downtown Los Angeles (DTLA). This burgeoning community is constantly attracting more residents due to its proximity to DTLA, quiet neighborhood feel compared to the bustling Downtown, and there is an influx of new housing developments being built alongside the town's existing single-family homes. Although neighborhood attractions are still lacking for residents living in South Park, they are a short drive away from popular downtown attractions, restaurants, and entertainment options.
Median Price Per Square Foot: $348
Median Home Sale Price: $500,000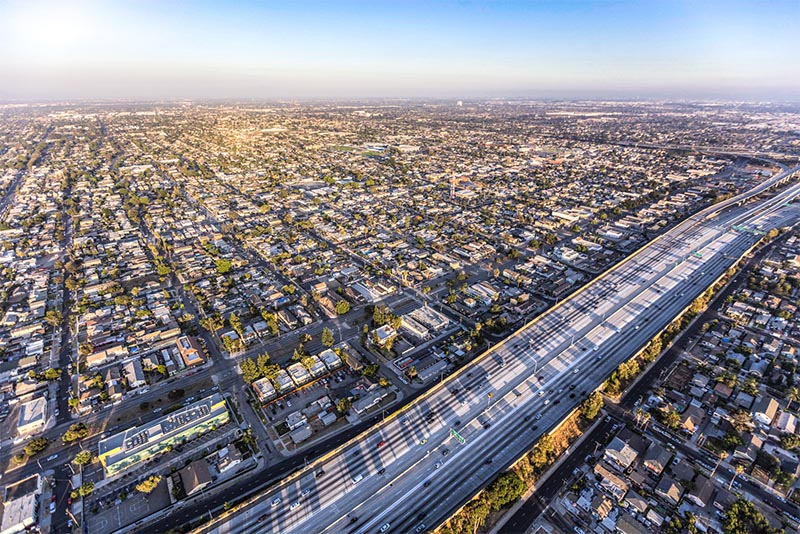 When describing the community feel of Historic South Central in South LA, many residents use the term "United." Many locals living in Historic South Central share a deep loyalty and respect for one another. The busy neighborhood is still considered very affordable in LA, and it consists of mostly longtime residents. Locals have easy access to community parks, coffee shops, retail stores, and numerous nightlife options.
Median Price Per Square Foot: $395
Median Home Sale Price: $439,900
Located near the University of Southern California-adjacent neighborhood of Jefferson Park is the up-and-coming Central Alameda community. In recent years, the music and art scene has been on the rise, which have been attracting more newcomers to the area. Longtime locals are proud of the neighborhood's cultural heritage as well as the well-regarded dining options available. Central Alameda is the site of South Central Farm, so residents are within proximity to a variety of tree life, as well as fresh veggies and fruits.
Median Price Per Square Foot: $412
Median Home Sale Price: $435,000
Green Meadows is another South LA neighborhood that features a suburban atmosphere, though it is still dense in population. Residents living in Green Meadows have plenty of local recreational parks they can visit, including George Washington Carver Park, Washington Park, and Roosevelt Park. Locals from all over the city visit this neighborhood for its well-known restaurants, including Roscoe's House of Chicken and Waffles or Mi Lindo Nayarit Mariscos.
Median Price Per Square Foot: $422
Median Home Sale Price: $425,000
In the South Los Angeles region of Los Angeles is the small and densely populated suburb of Broadway-Manchester. This neighborhood offers a diverse community feel, and residents have access to a variety of local parks, stores, and restaurants. There are several schools available in this neighborhood as well, from elementary through high school.
Median Price Per Square Foot: $367
Median Home Sale Price: $500,000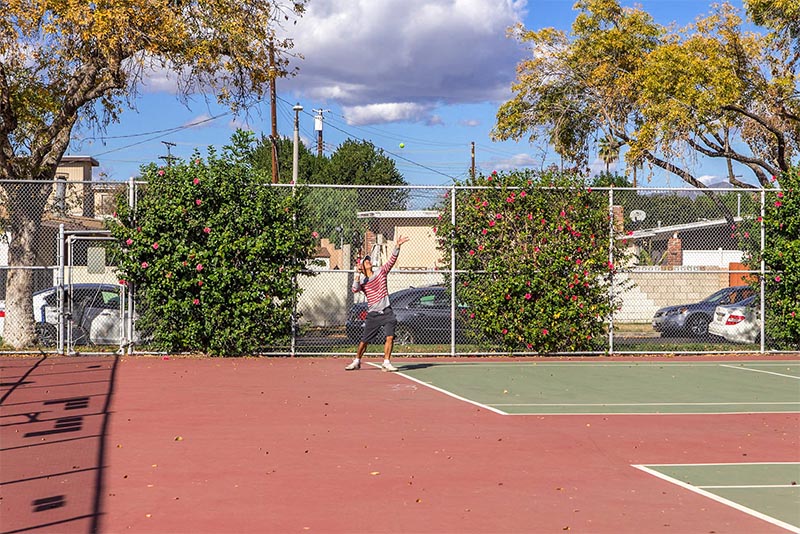 Panorama City is another affordable neighborhood in the Valley. It is a densely populated community that offers a more urban feel, and residents have plenty of access to coffee shops, parks, and public transit. Longtime residents share a deep respect for community culture, and with the growth of new businesses in the area, residents always have new places to explore. With a mountain backdrop of the San Gabriel Mountains, locals also enjoy a scenic backdrop and proximity to nature.
Median Price Per Square Foot: $382
Median Home Sale Price: $515,190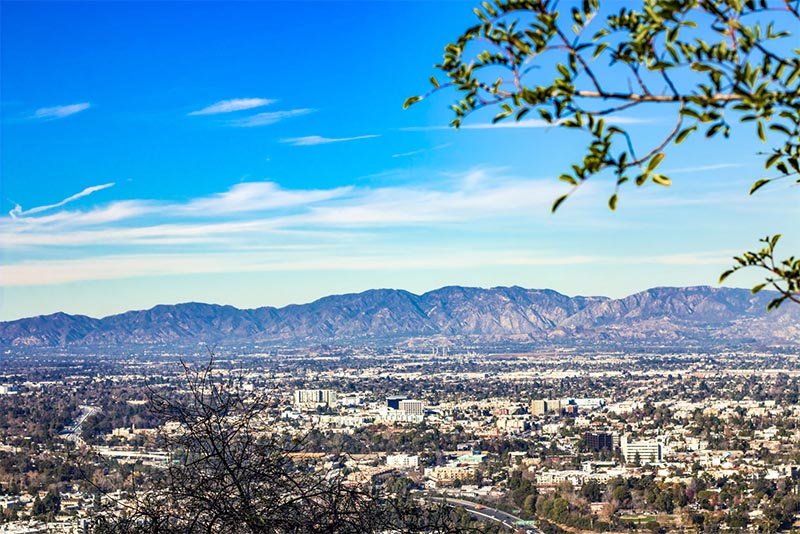 Another San Fernando Valley neighborhood that is still considered very affordable is San Fernando. This family-friendly neighborhood boasts plenty of parks and open greenspace, and locals enjoy the overall community diversity, clean tree-lined sidewalks, and access to recreational facilities. Many businesses in San Fernando are mom-and-pop stores and restaurants, and neighbors generally tend to be welcoming and friendly.
Median Price Per Square Foot: $391
Median Home Sale Price: $510,000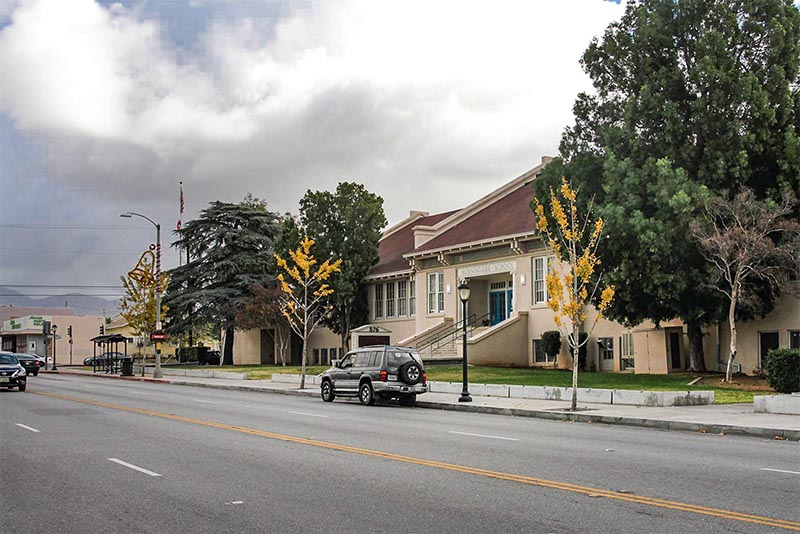 Tucked in the San Fernando Valley is the densely populated suburban neighborhood of Pacoima. This community offers a variety of home styles from condos to single-family residences, with quieter areas located farther from the town's main streets. Pacoima is near several commercial buildings, with a multitude of independently owned businesses, shops, and art galleries. The homely neighborhood includes a mixture of longtime residents as well as more aspiring artists looking for more affordable residential options.