The 10 Top-Selling Neighborhoods in Los Angeles
The 10 Top-Selling Neighborhoods in Los Angeles
The real estate landscape in Los Angeles is rapidly changing, whether it's from the arrival of major developers, new hotspots, or the latest trendy restaurant. As a result, several neighborhoods in Los Angeles have experienced a spike in home sales, especially in The Valley. So which communities in the Greater Los Angeles area sold the most homes this year?
Here are the 10 top-selling neighborhoods in Los Angeles, according to Neighborhoods.com data.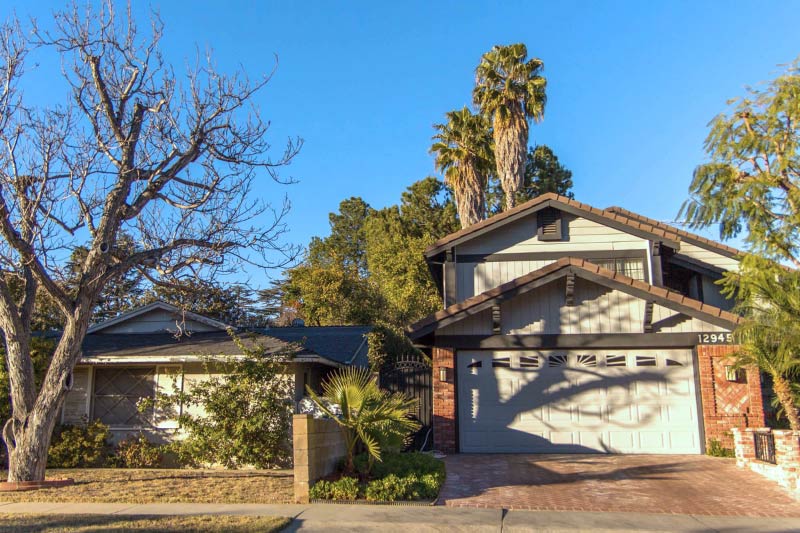 Studio City, also known as the "Jewel of the Valley," is a residential neighborhood located directly west of Universal Studios. Thanks to Studio City's concentration of production companies and multimedia studios, the neighborhood attracts both Hollywood elites as well as tourists.
This walkable neighborhood is also densely populated with condos, greenery, and hiking and biking trails, perfect for outdoor adventurers. Homes in this community tend to be rich in architecture and history, but those looking to purchase in Studio City can still find anything from a luxury townhome or modern single-family home priced in the high $600s to a massive custom estate priced well over $10 million. The median home price in Studio City is around $1.1 million, according to Neighborhoods.com data.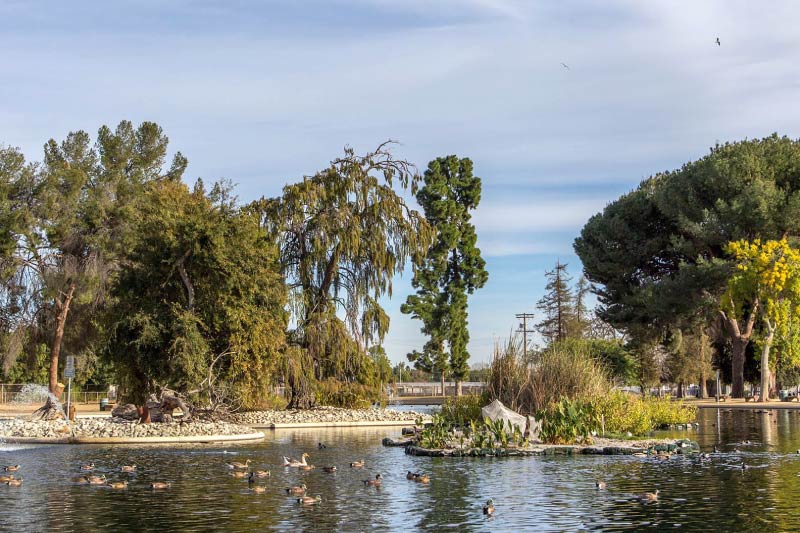 Flanked by other popular San Fernando Valley neighborhoods, including Sherman Oaks, Van Nuys, Encino, Canoga Park, and Northridge, Reseda is a short distance away from the lavish Bel-Air and Calabasas neighborhoods.
However, what attracts many homebuyers to Reseda is the neighborhood's wide array of home styles, prices, and sizes—most of which come at a reasonable cost when compared to other LA neighborhoods. This neighborhood also offers locals easy access to shopping, reservoirs, and parks. The median home price in Reseda sits in the low $500s.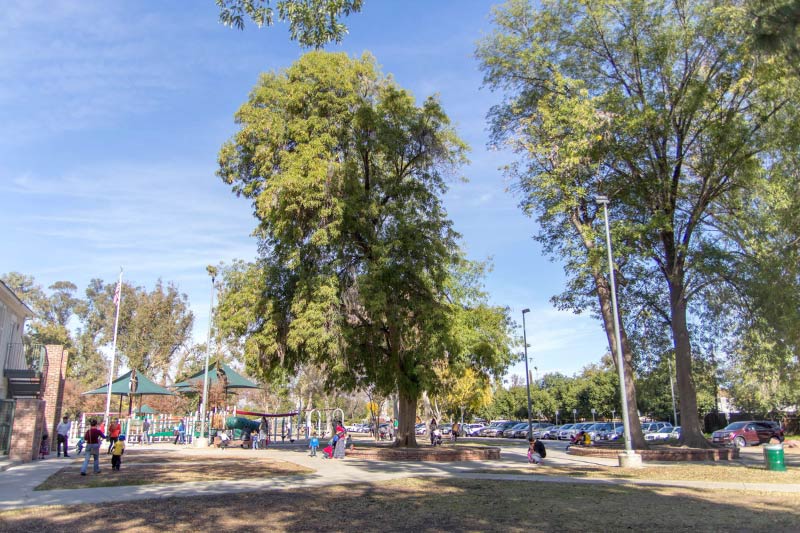 Towards the west side of The Valley is the prosperous residential neighborhood of West Hills. Residents in this community enjoy a relaxing, rural, and family-friendly environment, surrounded by greenspace, mountains, tree-lined streets, and historical landmarks. Families with children are typically drawn to the West Hills neighborhood thanks to its close proximity to reputable public and charter schools, parks and athletic fields, and rustic ranches.
Although West Hills is known as a quiet and tranquil neighborhood, it does provide residents with a variety of restaurants, ranging from casual eateries to authentic fusion cuisine. Many of the popular eateries are located along Topanga Canyon and Fallbrook Boulevards.
Homebuyers looking for a peaceful community surrounded by nature will find that many of the single-family homes in West Hills feature scenic mountain backdrops. The median sale price of a home in this neighborhood is $700,000.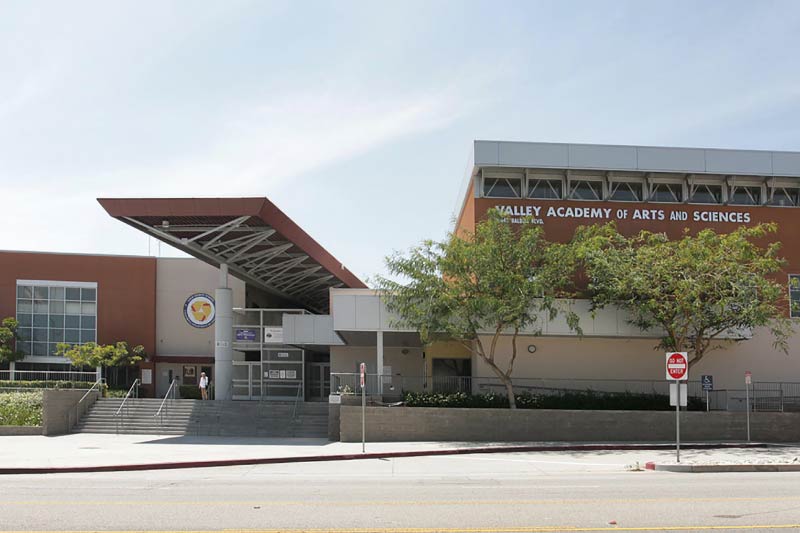 If you're a homeowner looking for a small-town, family-family, and close-knit suburb to move to, head towards the burgeoning LA neighborhood of Granada Hills. This neighborhood takes pride in its rich history and has some of the most welcoming locals, ideal for those newcomers in search for a sense of community.
There are several reasons why more people are moving to Granada Hills, including its multitude of recreational parks, top-ranked schools, traffic-free neighborhood commutes, and massive modern mid-century homes. The median home sale price in Granada Hills is in the mid $600s.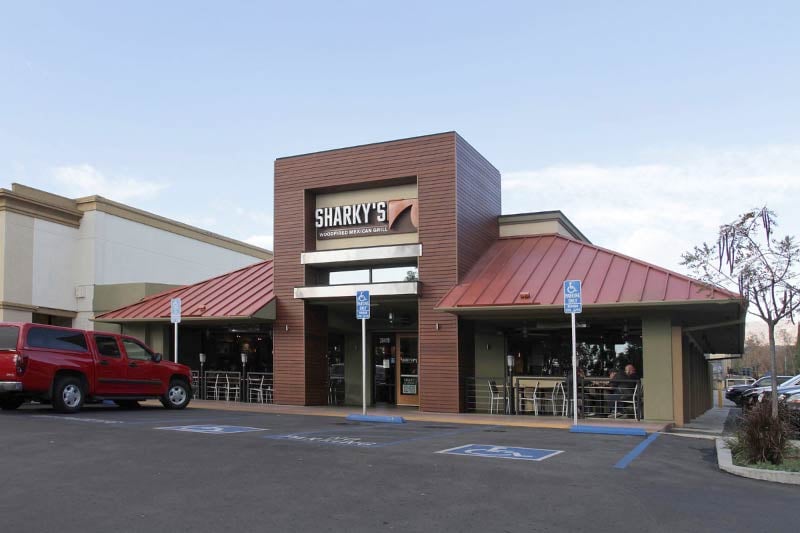 While homeowners in Chatsworth aren't exactly close to luxury shopping or a lively nightlife, they have plenty of options when it comes to recreational activities and peaceful, suburban living. Although the neighborhood had a rocky past in the adult entertainment industry back in the 1990s, its image has been cleaned up in recent years.
Nowadays, the neighborhood attracts many seniors, fitness-focused residents, families, and even students. There are a variety of home styles spread throughout Chatsworth, from multi-family condos and luxury developments to million-dollar estates and mansions. The median home price in this welcoming and tranquil neighborhood is in the low $600s.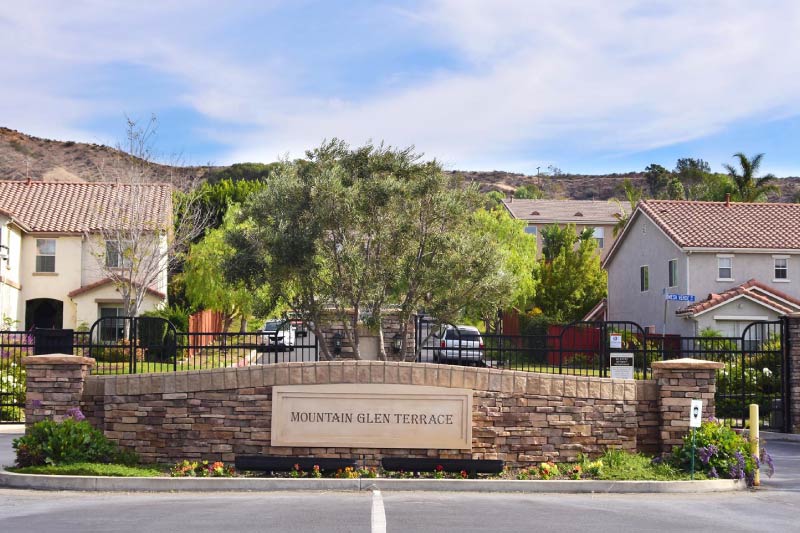 Sylmar is home to a diverse community of residents. While other neighborhoods on this list are either suburban or seaside communities, Sylmar features a strong urban vibe. The community is both family-friendly and pet-friendly, and there are several schools, coffeeshops, and outdoor parks for families with children.
Since Sylmar is located between the busy 405 and 210 freeways, the neighborhood can easily access other areas in The Valley, but during peak traffic times, getting around might be a hassle. Homes in the northern part of the neighborhood, closer to the affluent Santa Clarita, tend to be larger and higher-priced compared to property south of the freeway. The median home price in this community is $500,000.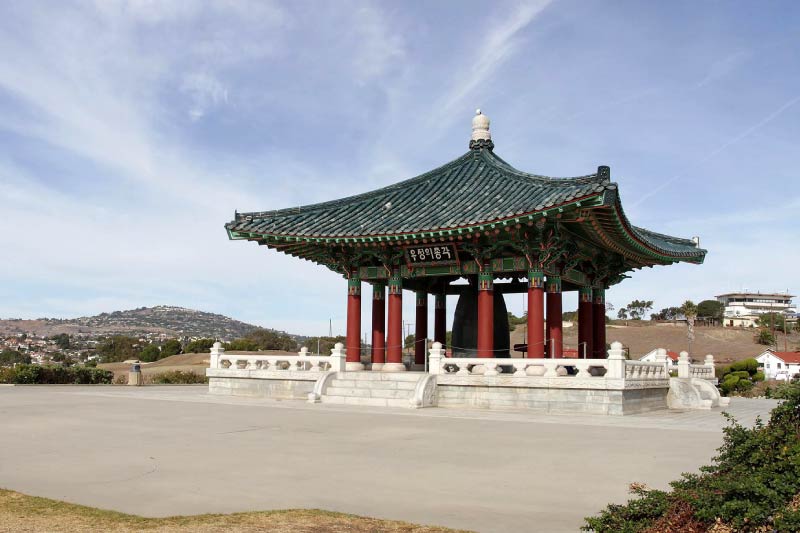 Did someone say beach? Out of all the beachfront communities in LA County, San Pedro is probably the last affordable neighborhood that hasn't been overrun by developers—yet. With this in mind, it's no surprise why San Pedro is on this list among LA's top-selling communities.
Don't be fooled though, residential developers have already honed in on San Pedro and the neighborhood is already seeing more new construction homes being built. San Pedro has one of the busiest ports in LA, the Port of Los Angeles, so living in this neighborhood is a dream for water enthusiasts.
With a variety of housing, historical attractions, abundant water activities, and new upscale amenities on the way, San Pedro is currently experiencing a huge neighborhood transformation. The median home price in the seaside neighborhood is in the high $500s.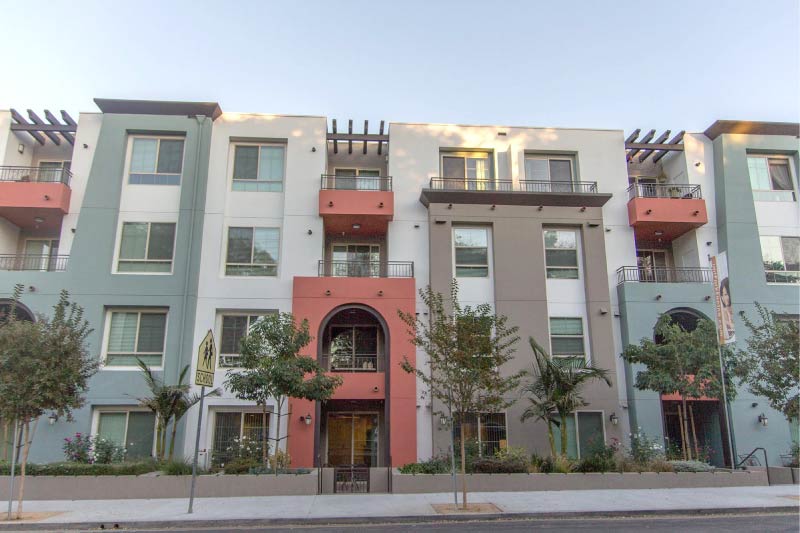 Situated between Woodland Hills and Studio City near the 405 is the quietly upscale neighborhood of Encino, which is the third best-selling LA neighborhood, per Neighborhoods.com. Although many people avoid this community during peak traffic hours, there's no denying that Encino has the whole package when it comes to suburban living.
From trendy local eateries and boutiques along Ventura Boulevard to popular coffee shops and public parks, Encino is easily one of The Valley's most underrated neighborhoods. Due to an increased interest in the area from home builders and developers, there's a diverse range of property types in Encino as well—from secluded hillside living to prime real estate spots along Ventura. Many residents in this neighborhood tend to own their home rather than rent. The median home price in Encino is in the mid $900s.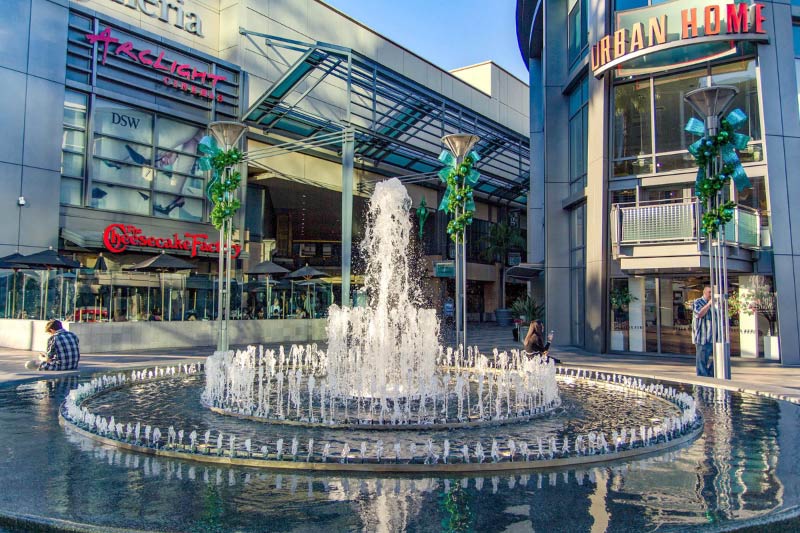 Since part of Sherman Oaks includes a section of the Santa Monica Mountains, residents enjoy the fact that this neighborhood is less densely populated compared to other LA communities, and it offers plenty of recreational amenities.
More homebuyers are attracted to this tranquil community due to its central location at the heart of The Valley, which offers convenient access to several LA neighborhoods like Van Nuys, Encino, and Studio City. With close proximity to several main freeways like the 405 and 101, as well as public transit options, residents and visitors alike can travel to other parts of the city without a hitch.
Lastly, Sherman Oaks isn't just one of the most walkable neighborhoods in the Valley, it's also a growing hotspot for millennials thanks to its numerous nightlife options, bars, restaurants, and shopping centers. The median home price in this neighborhood is in the low $900s.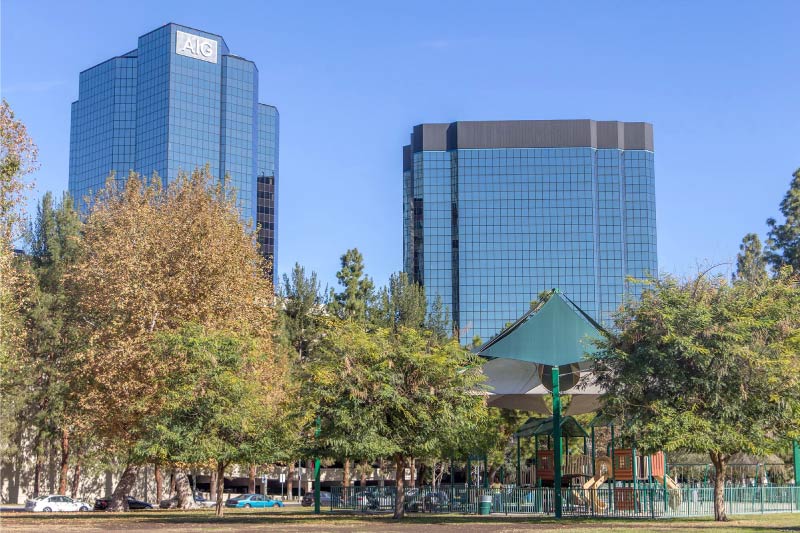 Up in the hillside of the San Fernando Valley in northern Los Angeles is the affluent neighborhood of Woodland Hills, which ranks first on our top-selling list. The lush, green neighborhood is situated between other upscale communities like Calabasas, Tarzana, and Topanga, and it's ideal for homebuyers who want to easily access recreational outdoor amenities.
Although Woodland Hills has plenty to offer in terms of hiking trails, biking, and beach activities near Malibu, there are also several outdoor shopping malls and attractions. Newcomers to the community should head towards Ventura Boulevard, which is filled with festive bars, upscale dining, gastropubs, and shops.
Overall, Woodland Hills is a laid-back neighborhood featuring a blend of attached and single-family residences as well as older homes and new builds, so homebuyers have a variety of home types to choose from. The median home price in this neighborhood is in the high $700s.