Las Vegas Local Life
The 4 Most Fun Neighborhoods in Las Vegas
Earlier this fall, WalletHub named Las Vegas the most fun city in America. WalletHub compared 182 cities across three categories: entertainment and recreation, nightlife and parties, and cost of activities.
The study found that Las Vegas had a high number of festivals, restaurants, bars, and dance clubs per capita. Since The Strip isn't the only reason that Las Vegas was voted the most fun city, we're providing a list of the most fun neighborhoods in Las Vegas.
Known for their amenities and entertainment options, here are the four most fun neighborhoods in Las Vegas.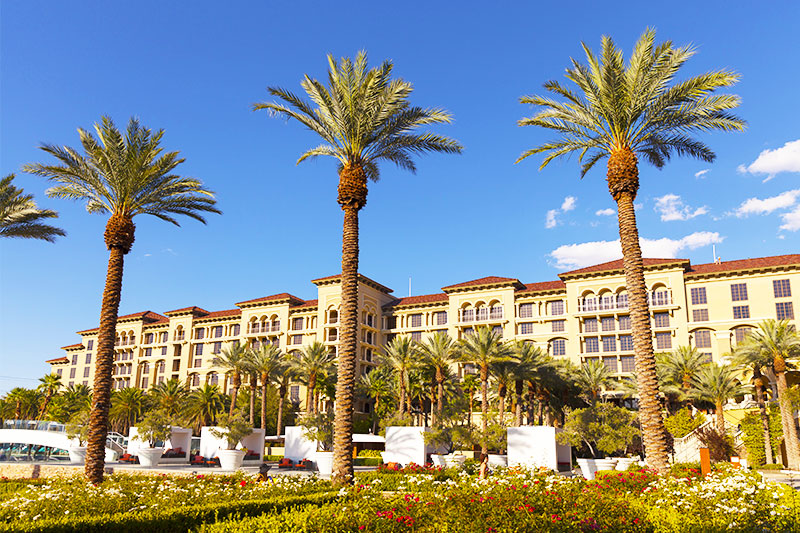 Green Valley Ranch has an upbeat neighborhood vibe, and the area is home to a multigenerational center, a casino, a library, coffee shops, a farmers markets, walking paths, and retail shops. At the intersection of Green Valley Parkway and Paseo Verde, you'll find all these businesses in one place.
A main feature of the area is The District at Green Valley Ranch, where you can shop at a local boutique or grab a drink with friends at one of the many restaurants. At the end of the outdoor shopping mall, there's Green Valley Ranch Resort and Casino with its own restaurants, a movie theatre, and hotel amenities like a swimming pool and a hot tub on the back deck.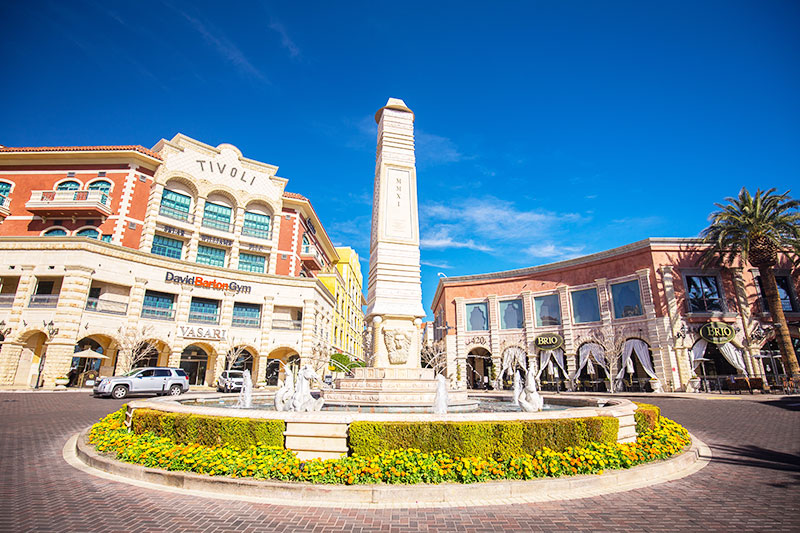 Located in the northwest portion of the Valley, Summerlin is an exciting neighborhood to live in not only because it's near Red Rock Canyon, but also for its shopping malls like Tivoli Village. This high-end, outdoor shopping experience is full of restaurants, cafes, and retail shops.
You'll find even more shopping and nightlife options in Downtown Summerlin, including Red Rock Casino which hosts regular concerts and features several bars and dining experiences of its own.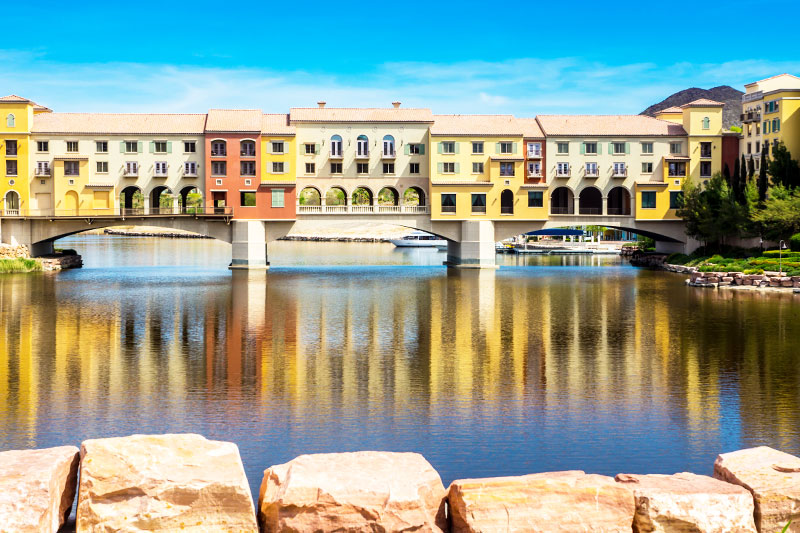 Known as an "oasis in the desert," Lake Las Vegas is definitely among the most unique neighborhoods in town. Since Las Vegas isn't exactly known for its lakeside neighborhoods, the village at the center of the community is certainly a highlight. Offering scenic lakeside views, The Westin Lake Las Vegas Resort and Spa and the Hilton Lake Las Vegas Resort and Spa are both within the community.
Whether you want to host a wedding, have a nice dinner, or listen to music on the lake every Saturday night during the summer, Lake Las Vegas is a top choice for locals who want to get away from the The Strip. Lake Las Vegas also has numerous entertainment options for residents, such as golf at Reflection Bay Golf Course, lounging poolside at the Lake Las Vegas Sports Club, and fine dining at restaurants like Mimi and Coco Bistro.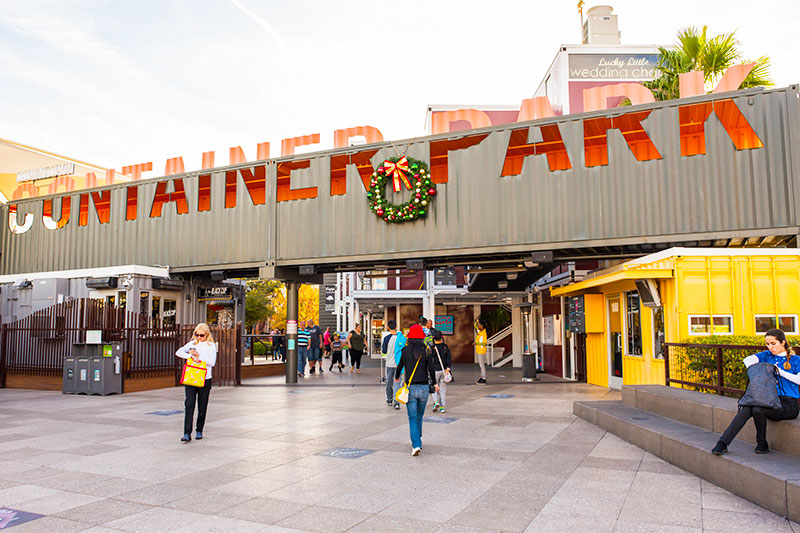 Known for its rich history, Downtown is a great neighborhood for locals and tourists alike. With the bars and clubs of Fremont Street like Commonwealth, which is known for its backroom speakeasy, and Atomic Liquors, the oldest free-standing bar in town, Downtown is also a hot neighborhood for local businesses.
Restaurants in the area include Place on 7th and Vegenation, both of which are near the trendy Container Park, a shopping mall made up entirely of shipping containers. A popular feature of Container Park is the fire-breathing praying mantis statue out front.
Another popular event in Downtown is the Life is Beautiful festival. This annual fest brings in thousands of people from all over the country to experience the art, music, and food scene that takes place every September in Downtown. The neighborhood is also known for its classic casinos like El Cortez, a longstanding Las Vegas favorite.