The 6 Most Luxurious Neighborhoods in Chicago
The 6 Most Luxurious Neighborhoods in Chicago
Chicago is known as beacon of affordability, especially compared to other urban centers like New York and San Francisco. But while the Windy City may have price points for a variety of budgets, it has its fair share of luxury living too. In fact, the city's luxury condo market has been trending upward with new and bigger units. From towering high-rises with lake and skyline views to stately brownstones, here are some Chicago neighborhoods known for luxury homes—along with the neighborhood spots where the well-heeled hang out.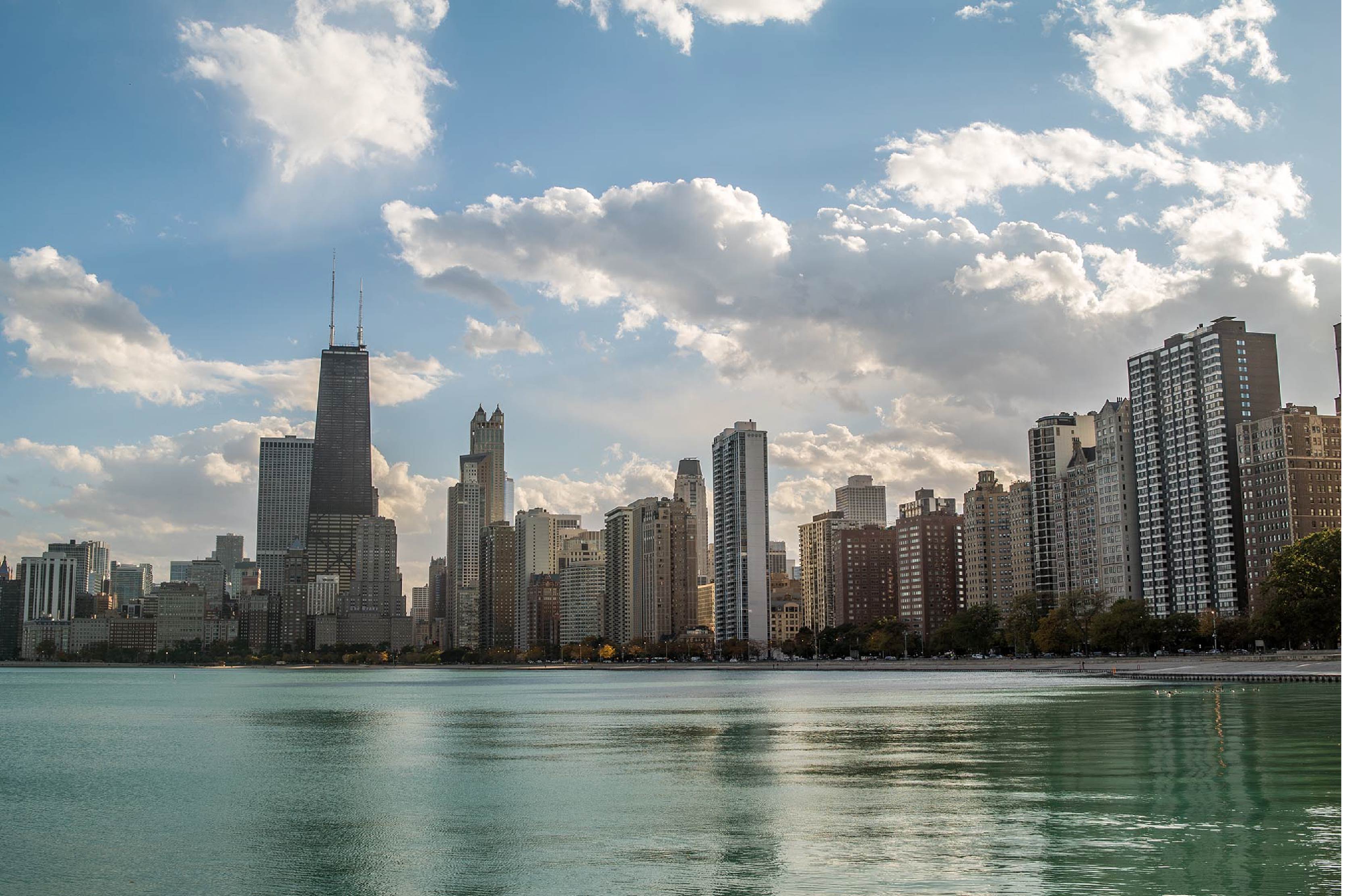 Median Home Sale Price: $397,500
The gilt name of this neighborhood reflects its affluence and upscale style. The Gold Coast, located along the lake on the Near North Side, has a median home sale price just under $400,000, but prices can go as high as $18 million. Prospective homebuyers will find the majority of for sale signs belong to units in glamorous condo buildings, complete with enviable amenities. But, the Gold Coast is also one of Chicago's venerable historic districts, and it still has the mansions to prove it.
Aside from its opulent homes, the Gold Coast is also home to luxurious dining (look along Rush Street), shopping (think lavish boutiques), and entertainment (try the Broadway Playhouse for a more intimate theater experience). While an undeniably urban neighborhood, Gold Coast residents can take a break from the rush of city life at the Newberry Library and Washington Square Park.
Don't Miss: RH/3 Arts Club Cafe
It may seem odd to put a furniture and home decor store on a list of neighborhood hotspots, but trust us on this one. The Chicago outpost of this national retailer (formerly known as Restoration Hardware) is housed in a six-story former girls school, so you can wander the place, browsing the items for sale staged throughout. The store's cafe is housed under a soaring glass atrium and serves brunch and dinner.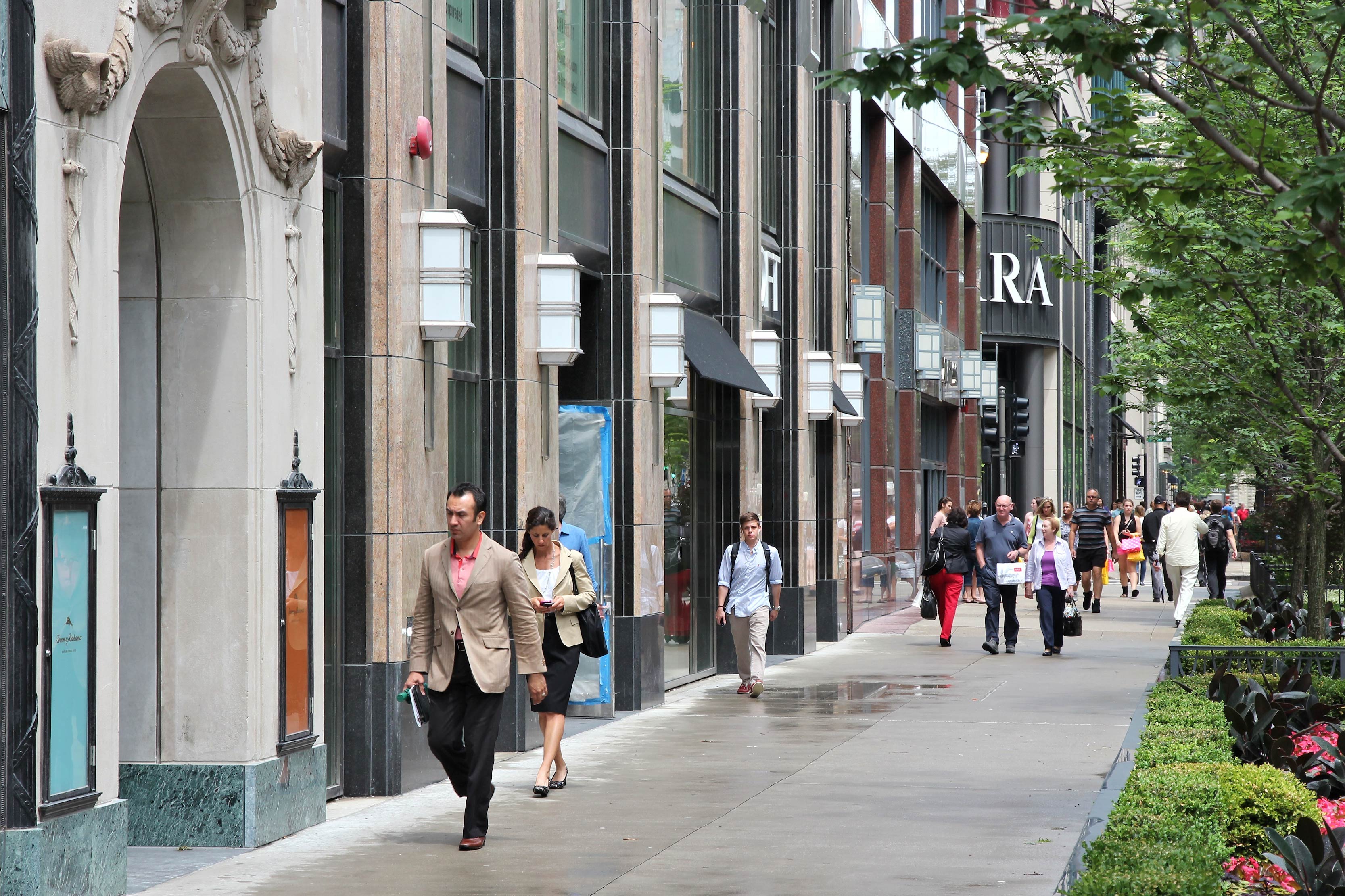 Median Home Sale Price: $455,000
The Magnificent Mile is a magnet for tourists and Chicagoans alike. This iconic stretch of Michigan Avenue is famous for its array of brand name stores, and residents pay a premium to live in the heart of the city.
Homes here—which can go for as much as $10 million—are attached and largely arranged in glassy, vertiginous skyscrapers. The resident crowd skews toward professionals and empty nesters, but whoever settles here is likely to snag an unbeatable view of the city.
Shopping may be the main event on the Mag Mile, but residents will also find cultural gems (like the Richard H. Driehaus Museum) and plenty of places to eat (think steakhouses and the Billy Goat Tavern) in this neighborhood.
Don't Miss: Spiaggia
The Michelin starred Italian restaurant is known for celebrity diners, top-notch service, and a deep wine list of over 700 bottles. The tasting menus here are a popular choice.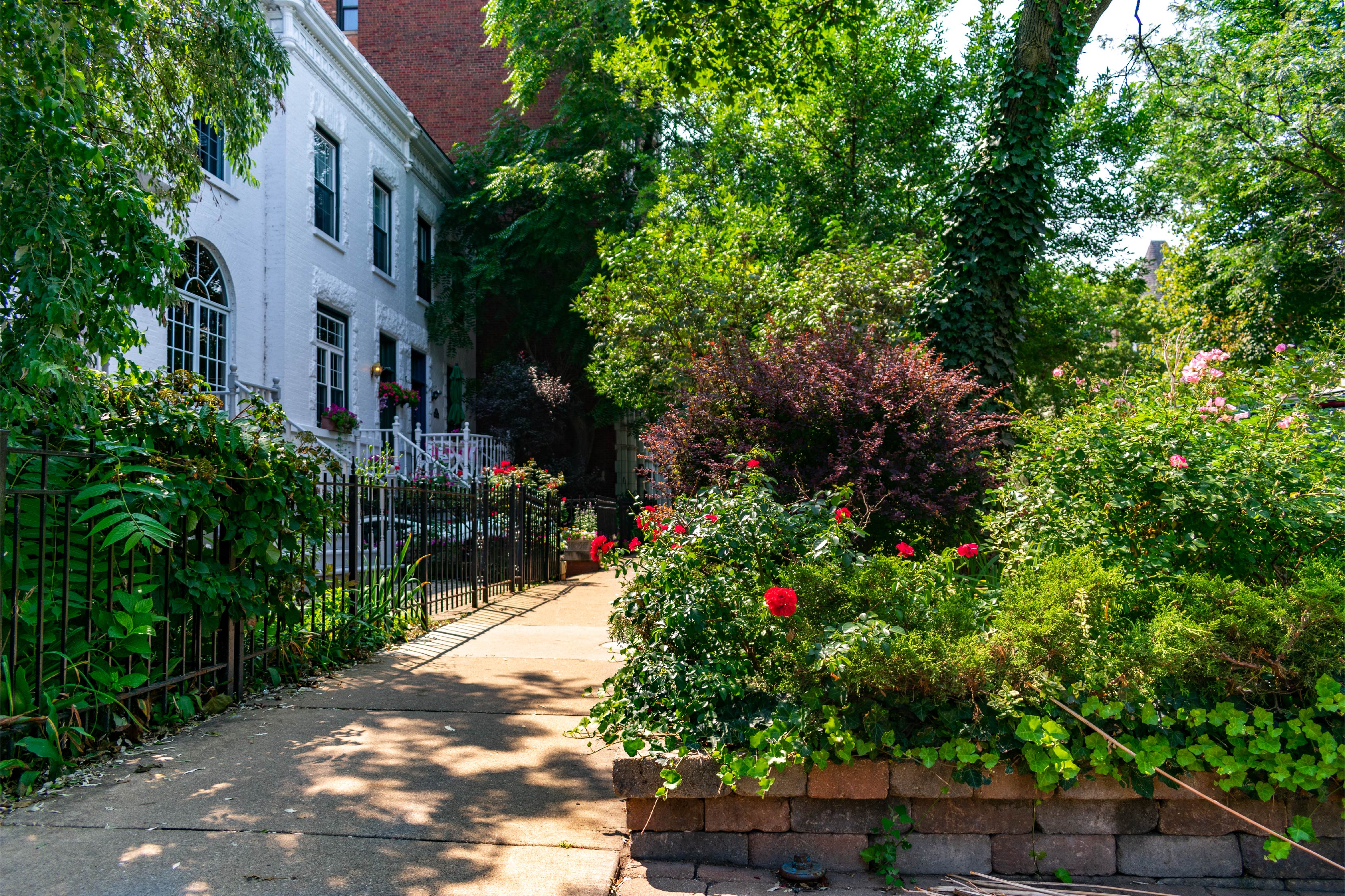 Median Home Sale Price: $445,000
Lakeview is a sprawling Chicago neighborhood that encompasses the widely recognized pocket neighborhoods of Wrigleyville and Boystown. This North Side community has a wider variety of home styles to explore compared to its downtown counterparts. New condos, vintage townhomes, two-flats, and single-family homes proliferate in Lakeview.
Lakeview can command such high prices not only for the style and size of its homes, but also for its location right on the lake. Residents can walk or take a short ride on public transit to spots like Belmont Harbor Dog Beach and the Lakefront Trail. In addition to the lake, this neighborhood has plenty of ritzy bars and spots for gourmet bites. Check out Mordecai on Clark Street for craft cocktails, whiskey, and savory plates.
Don't Miss: Hotel Zachary
While so much of Lakeview is characterized by the party vibe around Wrigleyville, this boutique hotel added in the post-World Series win neighborhood boom adds a touch of classiness for the grown-ups.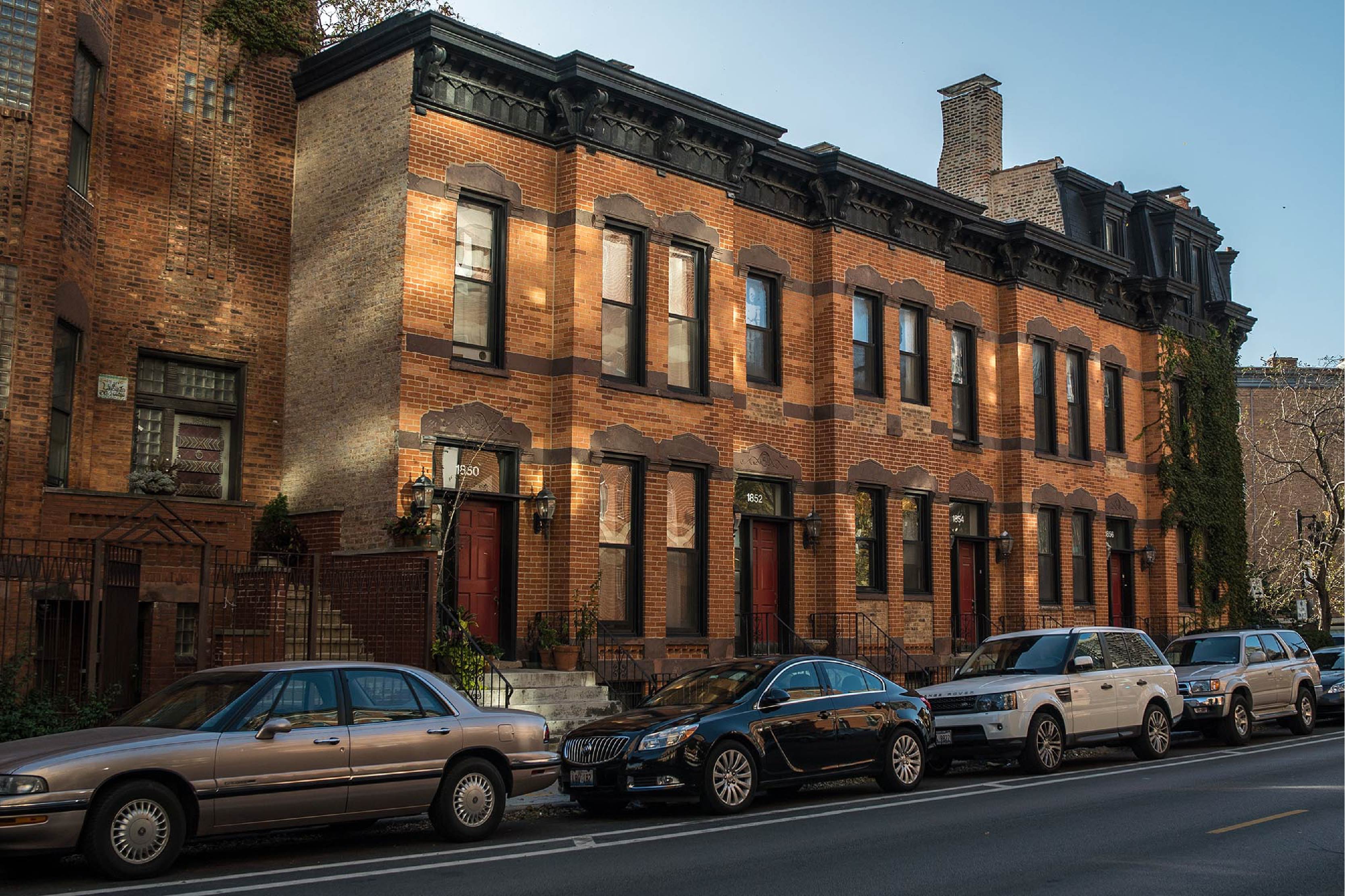 Median Home Sale Price: $580,000
Lincoln Park may take the cake, and eat it too, when it comes to name recognition in Chicago's luxury living scene. The neighborhood's 60614 zip code was the city's most expensive area in 2018. Plus, the neighborhood drew attention that year for a $50 million listing for a lavish mansion sitting on eight city lots.
While mansions are not hard to find in Lincoln Park, the neighborhood is also home to luxurious condos and more reasonably sized single-family homes. If you're looking to settle down in the neighborhood, the median sale price is in the high $500s.
Lincoln Park's glamorous homes are complemented by one of the largest swaths of greenspace in the city. The east end of the neighborhood is dominated by Lake Michigan, lagoons, ponds, beaches, and open fields. Residents can get outdoors at North Avenue Beach, Lincoln Park Zoo, Alfred Caldwell Lily Pool, and the North Pond Nature Sanctuary. If you need some green in your life during the long winter months, Lincoln Park has its own conservatory.
Don't Miss: Steppenwolf Theatre Company
This theater is known for incubating plays that end up on Broadway—such as Tracy Letts' Tony Award-winning "August: Osage County"—and go on to be produced in theaters around the country. Many of Steppenwolf's ensemble cast members have become well-known names, including Gary Cole and Carrie Coon.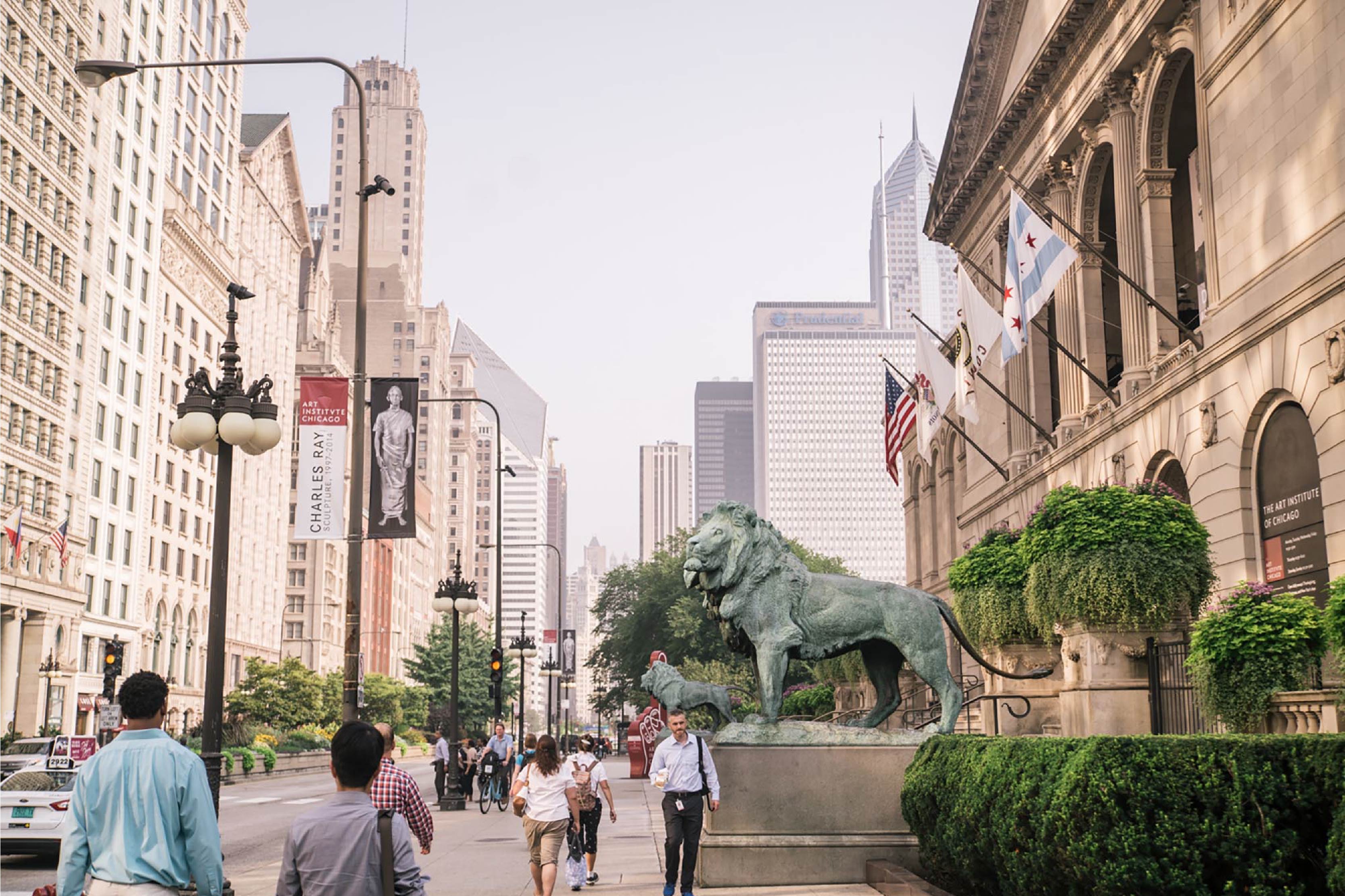 Median Home Sale Price: $345,000
Given its status at the city's center—all of Chicago's neighborhoods are defined by their location relative to the Loop—it's no surprise that this is one of the city's priciest areas. The median sale price of a home in this neighborhood is in the mid $300s, but properties have sold for prices in the millions.
If you're buying in the Loop, you are almost certainly buying a condo. Space is at a premium in this dense neighborhood, but developers are still finding more by building toward the sky. For anyone who works in the city's business district, finding a home in the Loop is the ultimate convenience.
Many condo buildings in the Loop come with so many amenities that residents never even have to leave their high-rise. Yet, the Loop beckons its residents to step outside and enjoy its restaurants, live music at Millennium Park, world-famous paintings at the Art Institute, and Broadway shows at the Theater District.
Don't Miss: Chicago Athletic Association
Formerly an exclusive club for Chicago's elite, today this multi-use space is still a great spot for being fancy. Take the elevator up to building's rooftop bar, Cindy's, and enjoy a complex cocktail with a view of Millennium Park. Downstairs, the "hidden" Milk Room has only eight seats at its bar serving rare spirits. Or, you can just camp out in the building's handsome drawing room with coffee and a book.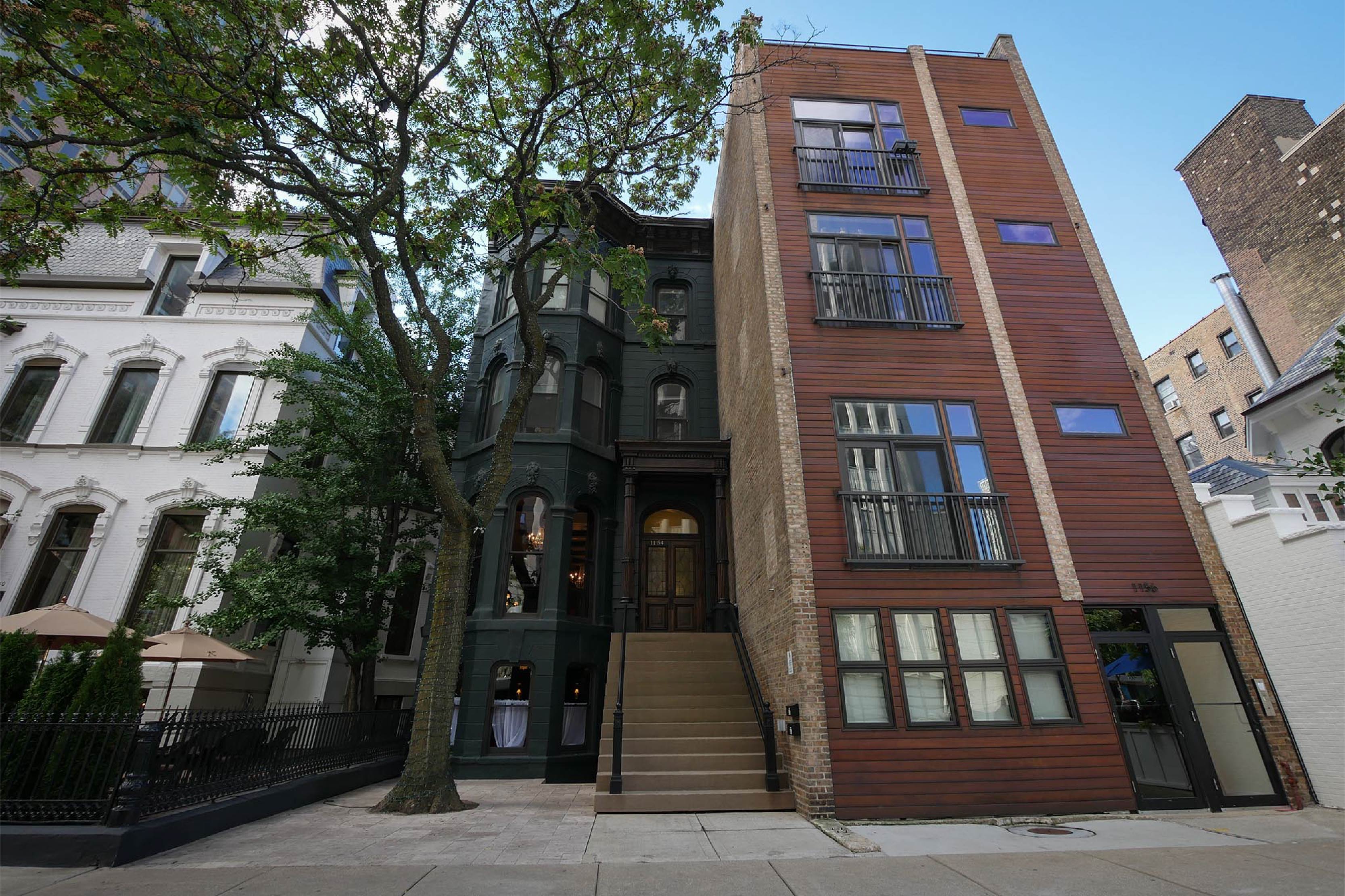 Median Home Sale Price: $433,000
River North, bordered by the Chicago River to the West and the South, is a cornerstone of Chicago nightlife. Homes with such easy access to some of the most popular restaurants and bars in the city are naturally on the more expensive end. The neighborhood's 60654 zip code was among the top 10 most expensive areas in 2018.
River North, like many neighborhoods located so close to the city center, is largely populated by attached homes. With a median sale price in the low $400s, this neighborhoods offers homebuyers luxury in the form of condos, lofts, and townhomes, including some sleek penthouse units.
There are a lot of things to do in River North. During the warmer months, the Chicago River Walk offers residents a pleasant place to stroll and sample pop up restaurants and cafes. All year round, River North is the spot to be for dining out. The neighborhood is full of upscale steakhouses, brunch spots, tapas restaurants, and more.
Don't Miss: RPM Steak
The ultimate standard in expensive dining is the classic steakhouse, and RPM delivers. It boasts celebrity owners (Giuliana and Bill Rancic), pricey prime cuts, and other upscale menu items like Perigord truffle risotto. Your bill won't be cheap, but reviewers say the food and experience is worth it.