The Best Neighborhoods for Spotting Celebrities Around the U.S.
The Best Neighborhoods for Spotting Celebrities Around the U.S.
We know them, we love them, we ask them to pose for selfies. Celebrities are just like us, and in some cases, they're also neighbors.
The following is a roundup of some of the nation's best neighborhoods for spotting celebrities; they either live in the area, hang out at local hotspots, or they're in town filming. In addition to some obvious neighborhoods like Hollywood, there are also a few unexpected hideaways along the way.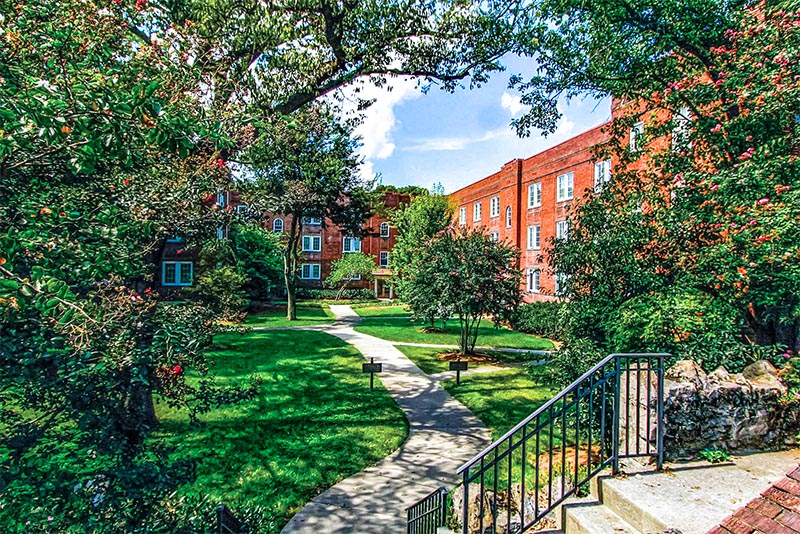 Nashville natives love to point out that there's more to the city than just country music. But while we recognize that the city is multifaceted, there are certainly some perks that come along with living in the country music capital. Not only is Nashville home to every country music star you might imagine, but it's also a place for movie stars and television personalities to escape the white-hot spotlight without sacrificing the amenities that make larger cities so appealing.
Because Nashville is a city that quickly sprawls out into private, rural property, it's unrealistic (and frankly, invasive) to try to spot celebrities where they live. There's one notable neighborhood, however, that attracts stars with its luxury retail and eco-friendly dining options: Green Hills. It's always a safe bet to head to a Whole Foods if you want to catch a glimpse of a star, and in Nashville, Green Hills' location is the place to be.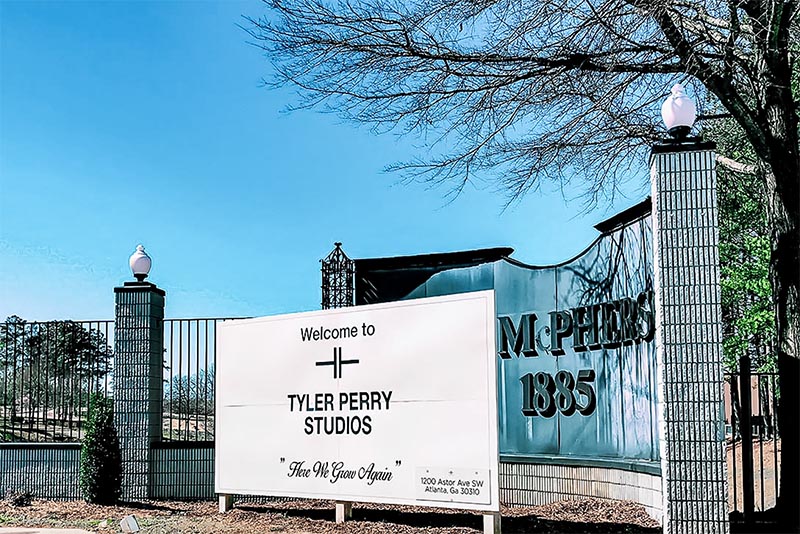 In recent years, Atlanta has become increasingly known as the epicenter of the entertainment industry in the Southeast. Television shows such as "Stranger Things," "Ozark," "Watchmen," and "The Walking Dead" are among the most popular shows streaming today, and they were all shot in the ATL.
This special city is also home to musical luminaries Elton John, Lil Nas X, Andre 3000, and Usher to name just a few. With the recent launch of Tyler Perry Studios, a 330-acre production facility on the grounds of a former military base, Atlanta has solidified its reputation as a serious city for creators. (For those in the market for a home in the city, Perry's $21 million mansion is, as of right now, still up for grabs.)
Buckhead, where Perry's mansion is listed, is Atlanta's affluent neighborhood with fine dining, upscale retail experiences, and some of the most extravagant homes in the city. Some of those homes are situated in the lavish subdivision Tuxedo Park, where the median home price hovers above $1 million.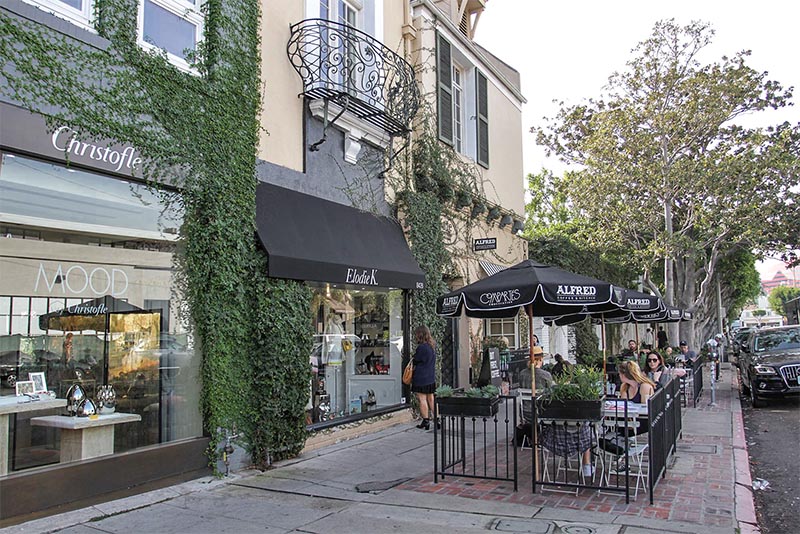 No conversation about celebrity spotting would be complete without a mention of Los Angeles. The heart of the global film and television industry, this city is likely home to more stars per capita than any other in the country (except maybe New York City). While stars live and work across Los Angeles, some neighborhoods are more notorious than others for catching a glimpse of your favorite actors and actresses.
The famed West Hollywood neighborhood is reportedly the stomping grounds stars like Johnny Depp, Katy Perry, and Jennifer Anniston. Due in part to the neighborhood's proximity to other exclusive spots like Beverly Hills and Hollywood proper, this urban neighborhood is a prime location for bumping into some of the world's most recognized faces. It's as simple as a stroll down Santa Monica Boulevard past the Chateau Marmont.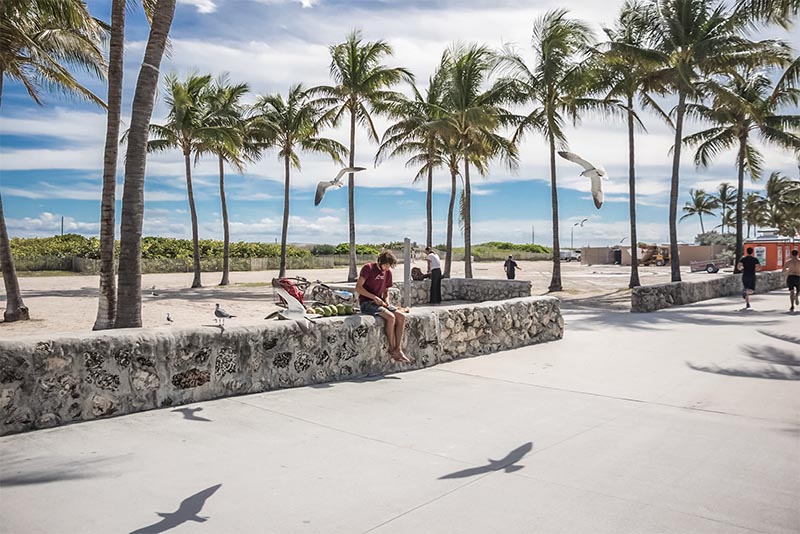 There's no disputing the fact that Miami is the perfect place to have a good time. The city's vibrant, distinctive aesthetic has made it the star of shows like "Miami Vice" and classic films such as "The Birdcage." The city's lavish nightlife and upscale hotels make it a welcome getaway for artists and athletes the world over.
South Beach consistently plays host to many of the city's most prominent visitors. The annual South Beach Food and Wine Festival consistently draws an upscale crowd, and the nearby Setai Hotel has been a temporary home to Gisele, U2, Madonna, and allegedly, Jay-Z and Beyoncé. While most celebs will likely only be found cloistered behind tall gates and walls, the beauty of South Beach is that it affords the off-chance opportunity to spot stars soaking up the sun.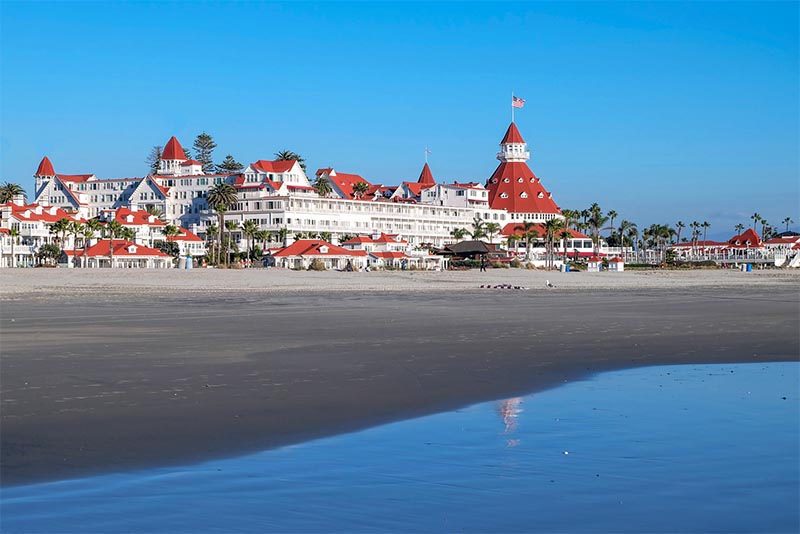 Sunny Southern California is no stranger to the big screen, so it's no wonder that stars take refuge in San Diego a mere two hours south of Los Angeles. The charming beach communities that make San Diego special serve as the perfect places to get away or settle down. The laid-back city is just far enough out of the spotlight so as not to be teeming with tourists, while still maintaining that signature California cool.
The resort town of Coronado is among the city's most popular stomping grounds for luminaries of every variety across the ages. Notable figures such as Thomas Edison, former President Bill Clinton, and Muhammed Ali have all paid visits to this high-end community, and the famed Hotel del Coronado is among the most lavish resorts in the country. Film buffs will recognize the property from the 1958 Marilyn Monroe classic "Some Like it Hot."