Chicago Local Life
The Chicago Neighborhood Guide to Ringing in the First Week of Summer
The summer solstice—June 21—marks the first day of the season. In true Chicago fashion, there are plenty of events to choose from during the first week of the summer. We've covered some of the biggest festivals happening all summer, but check out what you can do for the official start of Chicago's brief but glorious summer.
Chicago Pride Parade - Boystown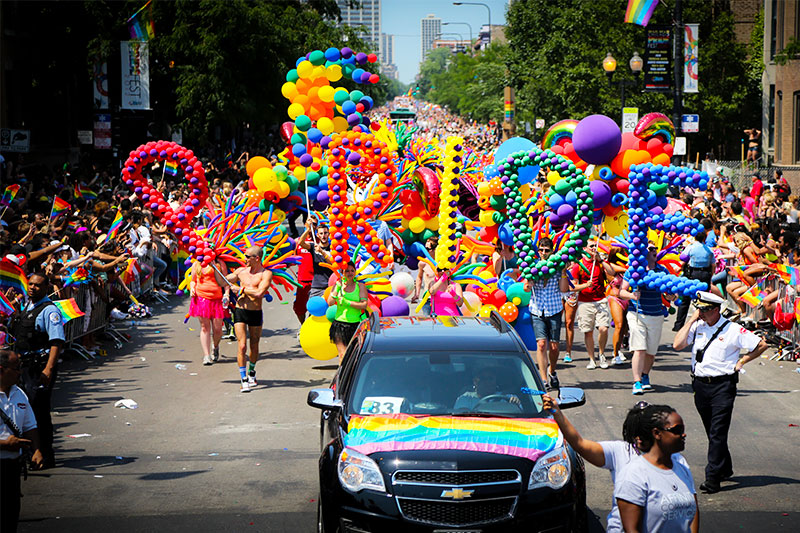 Chicago Pride Weekend takes place before summer officially kicks off, but the 49th Annual Chicago Pride Parade is set to happen on June 24. The parade starts in Uptown and snakes its way down to Lincoln Park. The four-mile route will be jam-packed with spectators crowding to see the floats and performers. The event also has plenty of places to eat and drink along the way. If you aren't ready for the day to end, Boystown will be up all night keeping the party going.
Country LakeShake Festival - South Loop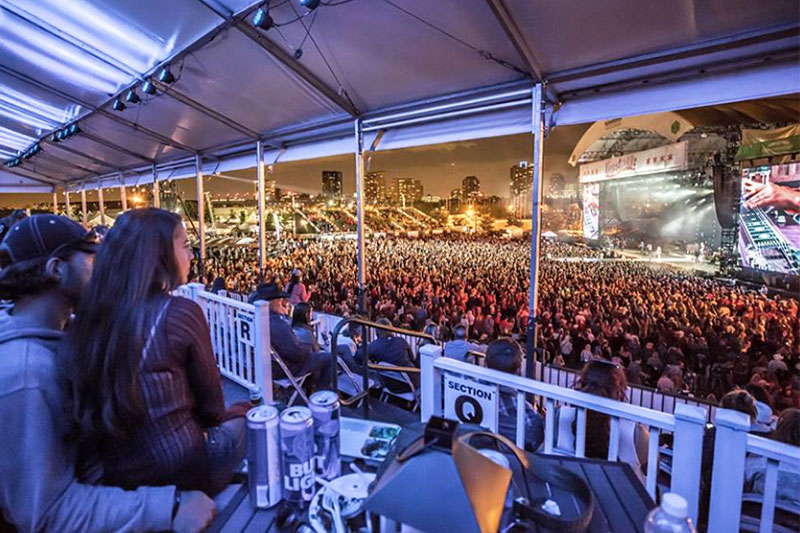 Fans of country music will take the South Loop by storm June 22 to June 24. The Country LakeShake Festival is happening at Northerly Island's Huntington Bank Pavilion. Catch performers like Blake Shelton, Dierks Bentley, and Florida Georgia Line. Like any music festival worth its salt, Country LakeShake will have no shortage of food and drink tents to keep you energized for an entire day of country.
Summer Food Truck Festival - South Loop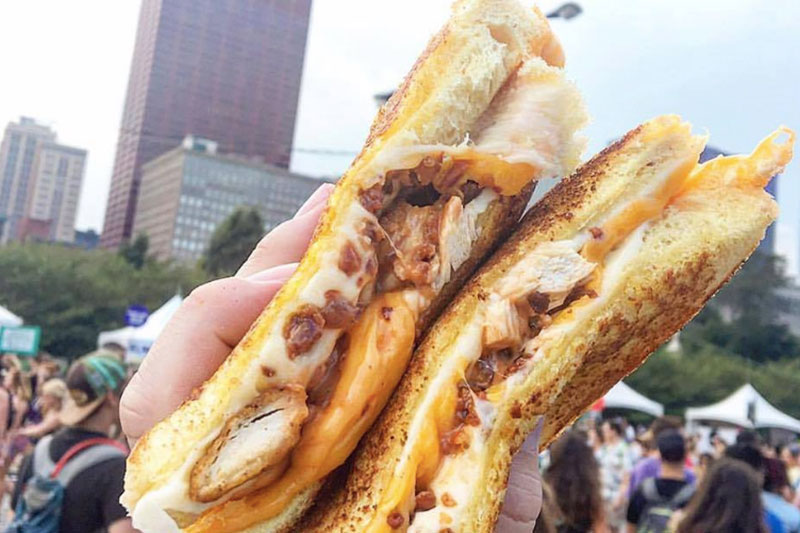 If you are South Loop bound for the first week of summer, you'll be delighted by the Summer Food Truck Festival. On June 23 and June 24, Chicago's food trucks will be out in force. General admission is free, but you can also opt to buy admission that includes drink tickets. More than 40 food trucks will come together to put on a mouthwatering event. Find your favorite truck, or try something new. The festival will also do live entertainment and games.
Mamby on the Beach - Oakland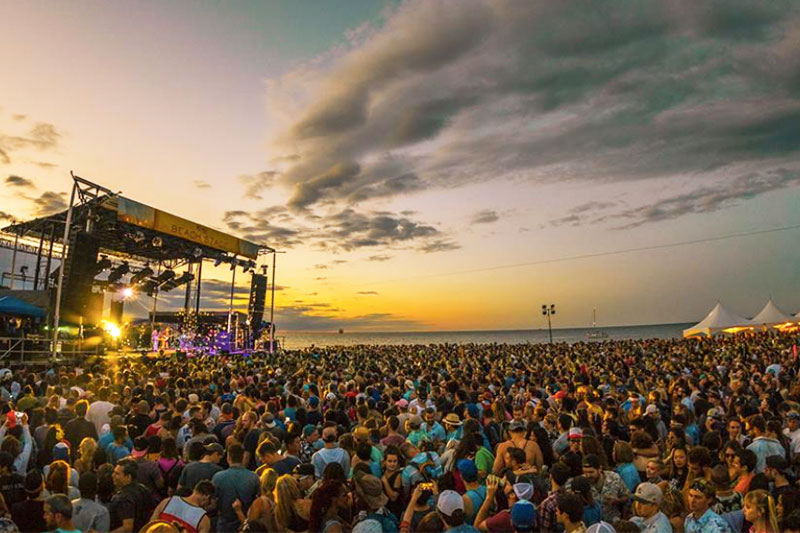 Mamby on the Beach is a quintessential Chicago summertime event. Gather on Oakwood Beach for a lineup of artists that includes Cold War Kids, Common, Spoon, Grizzly Bear, Russ, Duke Dumont, and a whole lot more. The festival kicks off each day at noon, and if you haven't had enough music by the end of the night, head to one of the Mamby after parties.
Ravenswood on Tap - Ravenswood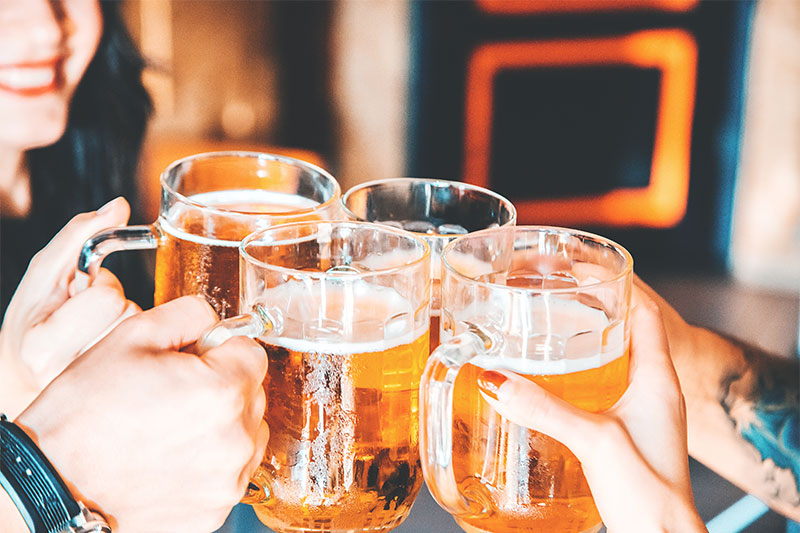 Craft beer connoisseurs have likely been to Malt Row in Ravenswood. The collection of six breweries and a single distillery is the perfect setting for a hoppy, boozy jaunt. On June 23 and June 24, you can hit up Malt Row for the third annual Ravenswood on Tap festival. Get drinks from seven spots (Begyle Brewing, Dovetail, Empirical, Half Acre, Band of Bohemia, Spiteful Brewing, and Koval Distillery) and enjoy live music and food straight from the trucks.
Ruido Fest - Pilsen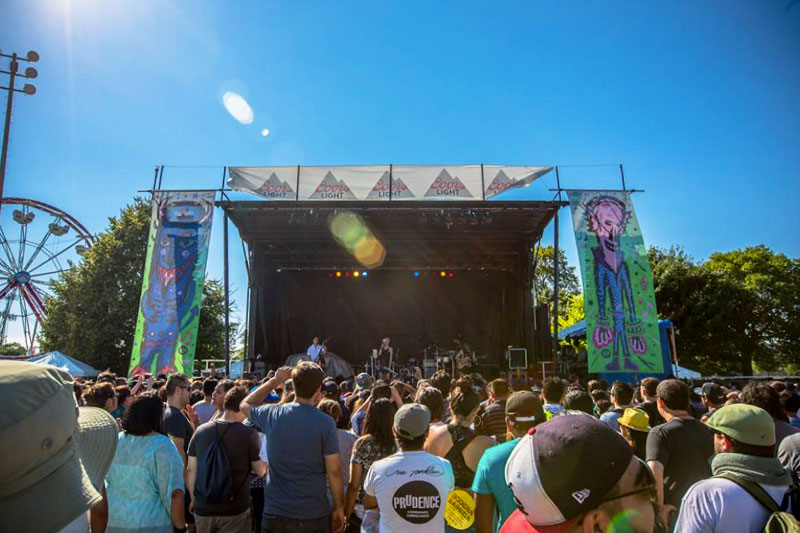 Ruido Fest takes place June 22 through June 24. This four-day, Latin alternative music festival will be held at Addams/Medill Park in Pilsen. The lineup features artists like Los Ángeles Azules, Caifanes, Los Caligaris, and DJ Chilly. Catch after shows each night at the Sleeping Village in Avondale.
SummerDance - the Loop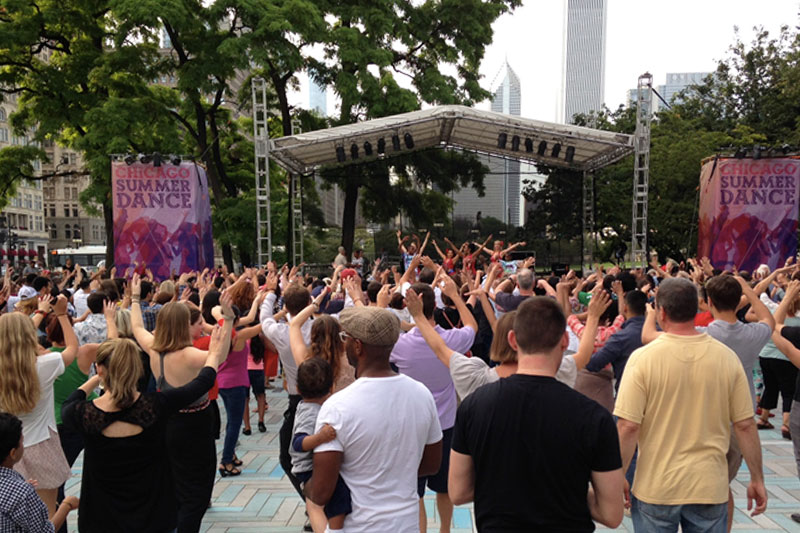 SummerDance is a free Chicago summertime tradition. Throughout the summer, you can listen to nearly 50 different live DJs and bands. Show up on time to get dance lessons, or arrive fashionably late if you already know all of the moves. The first SummerDance event is set to take place on June 28 at Grant Park's Spirit of Music Garden in the Loop. SummerDance season kicks off with Brazilian samba.
World's Largest Block Party - West Loop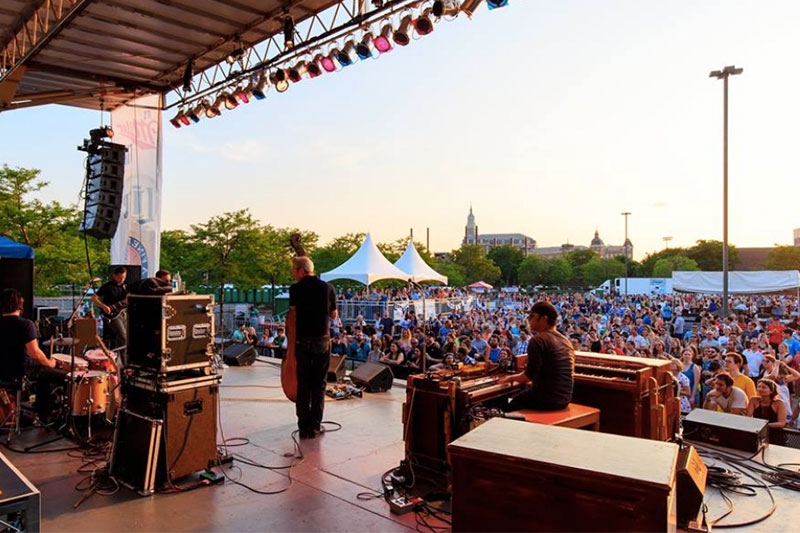 Block parties probably take you way back to your childhood, but they still happen every year. Join the World's Largest Block Party at Old St. Pat's Church in the West Loop on June 22 and June 23. Tickets are just $10 (or $50 if you want to do the VIP experience), and all proceeds go toward outreach and social justice initiatives. Spend the sultry summer day day eating and drinking, or get a little competitive with the bags tournament.