Dallas-Ft. Worth Real Estate
The Most Dog-Friendly Neighborhoods in Dallas-Fort Worth
They say dogs are a man's (and woman's) best friend, and part of living your best life is getting to bring your best friend along. On a recent WalletHub ranking of most pet-friendly cities, Dallas and Fort Worth ranked at 35 and 36, respectively. Want to find the best enclaves in the city where you and your furry friend will be able to have lots of adventures together? Read on for more details.
Plano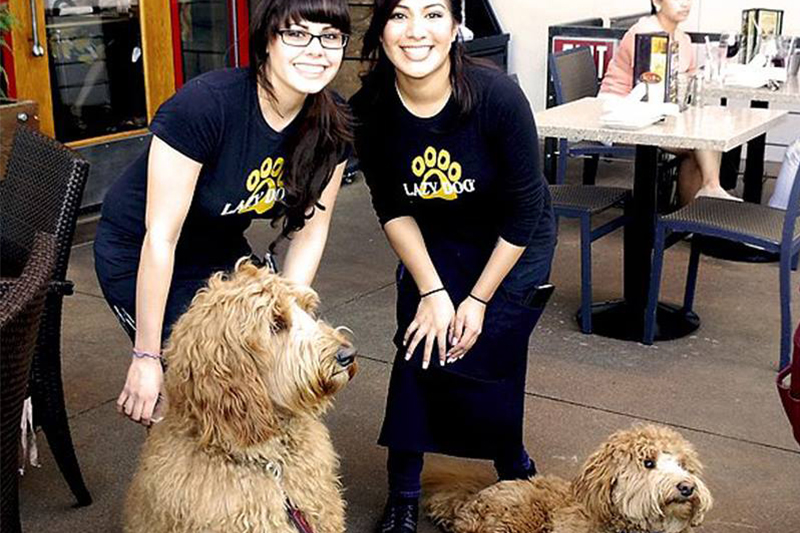 Even though it's in the suburbs rather than the city proper, Plano is easily one of your top choices for pet-friendly living. Ranking number 12 overall on the WalletHub list, Plano earns high marks for pet health and wellness and decent scores for outdoor pet-friendliness. Looking for a great place to hang out with your pooch? Dogs are allowed on certain restaurant patios — look for posted signs of approval from the Plano Health Department. Lazy Dog is a popular choice, as is the Katy Trail Ice House Outpost. As for green spaces, Jack Carter Park has a well-maintained dog park with water fountains and separate sides for big and little dogs.
Downtown Dallas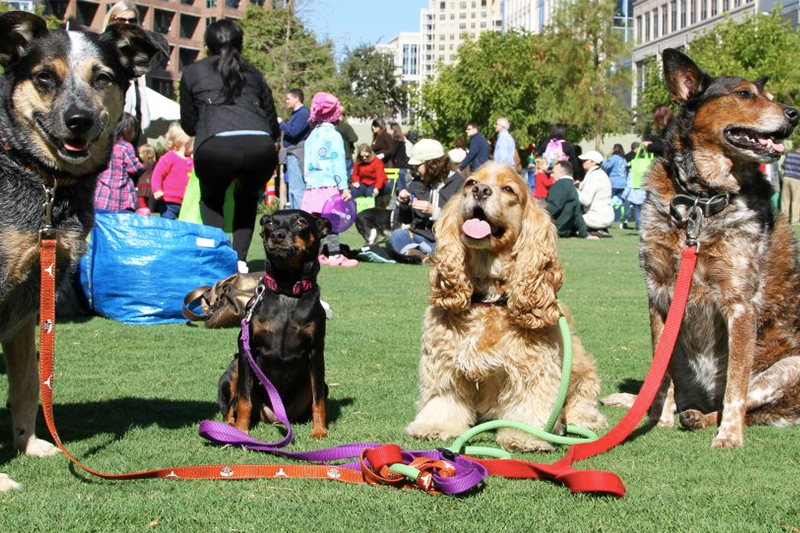 Downtown Dallas as one of the best dog-friendly neighborhoods? It may sound counterintuitive, but it's true. My Best Friend's Park is a section of Klyde Warren Park designated especially for dogs. This park includes fountains for your pet to enjoy, which is important on hot Dallas days. Also downtown is Bark Park Central, another dog park that pets love because it's 1.5 acres featuring shade trees, fountains, and dog wash stations. Grab a tasty treat from a food truck with your dog and hang out on the lawn together. The downtown location of Taqueria La Ventana, located right behind Meso Maya, welcomes dogs on the outdoor patio, too.
East Dallas/White Rock Lake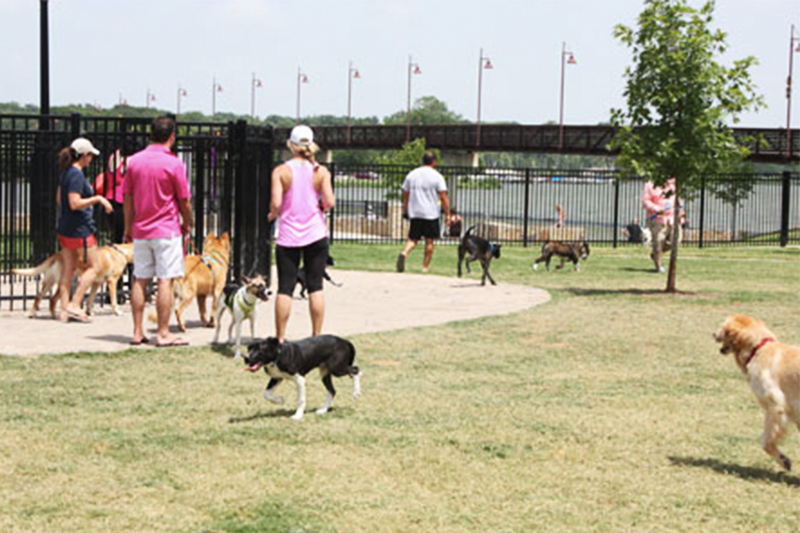 East Dallas and the White Rock Lake area are great for dog lovers. This neighborhood attracts a lot of active residents who pursue healthy outdoor lifestyles along with their dogs. If you want to meet some new friends who also love their dogs, take a trip to the popular White Rock Lake Dog Park. After your pet gets out its energy, hang out at famed local pizza joint Cane Rosso, which means "red dog" in Italian. The East Dallas location has Pups on the Patio every Tuesday night in the spring, where you can dine with your dog while benefiting animal rescue groups. You can also check out dogs for adoption from Cane Rosso owner Jay Jerrier's rescue organization. Even if you don't want to adopt, you can make a donation in exchange for discounts and deals on food and drinks. It's a win for everyone.
Uptown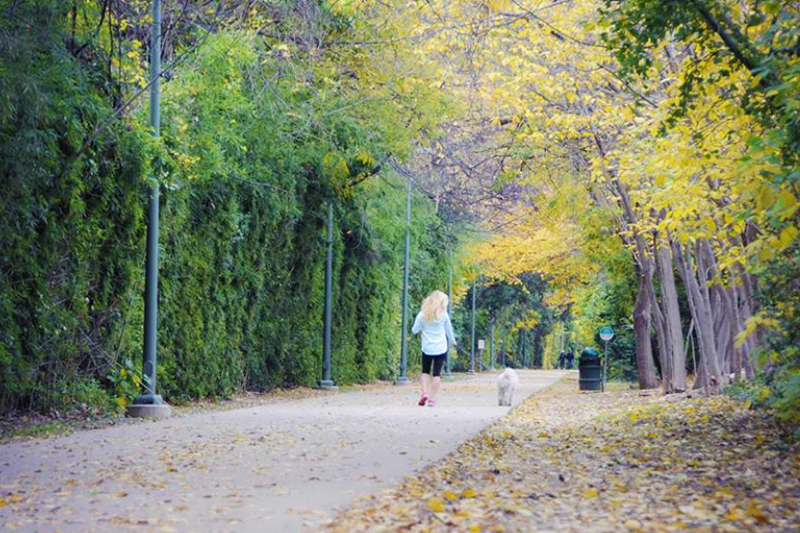 Uptown Dallas is one of the most fun and lively neighborhoods in Dallas. Not just a great place to meet your friends for a drink at a club or a rooftop party, it's also a fun spot to hang out with your dog. The Katy Trail is also easily accessible from most spots in Uptown, which is ideal for taking a jog together. Mutts Canine Cantina is a rare restaurant that has menu items for both dogs and people. Mutts even has a dog park where pets can run around off-leash, and they have a great selection of beer, wine, and margaritas, so you and your friends can bring your dogs and have a chill night. Since it's outdoors, your pooch probably will get dirty — thankfully the restaurant has a dog washing station. Like other parks, the dog park at Mutts has separate sides for big and little dogs. You can get a day pass or a monthly pass, but you'll probably want to spring for the monthly pass after your first visit.
Fort Worth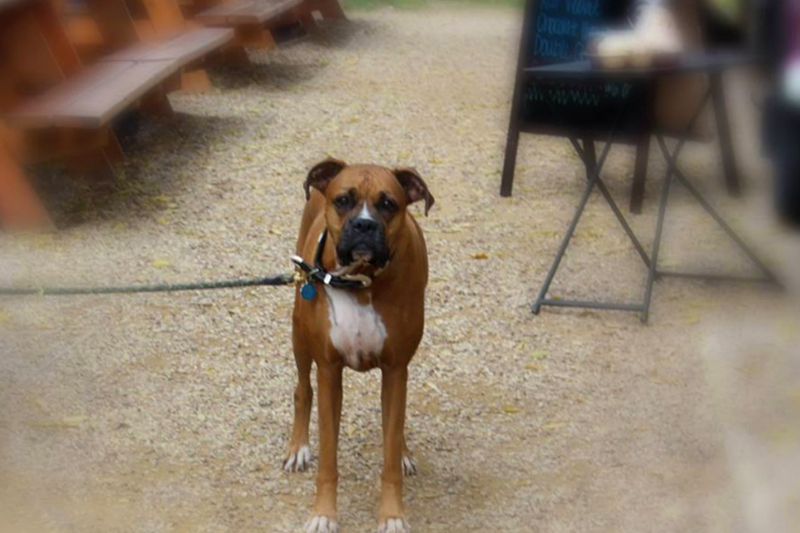 Fort Worth has a laid-back vibe that is pretty dog-friendly in a lot of neighborhoods, so it's hard to pick just one. Many pet parents like Eastside's Fort Woof Dog Park, the city's first fenced, off-leash dog park. The park has agility training areas and water stations for your pup, but it doesn't have the most heavily monitored environment, relying largely on the honor system. Z Bonz Dog Park is an absolutely huge area in the Ridglea Hills pocket of West Fort Worth. A former golf course, Z Bonz is a 10-acre, fully irrigated park that has really sizable parks separated for differently sized dogs. Large dogs get 7 acres, while small dogs have 3. When your pup gets tired out after all that running around, head down to the Fort Worth Food Truck Park in Arlington Heights, where you'll get a great bite to eat and your dog will make some more friends.