Top 6 Neighborhoods in San Diego for a Staycation
Top 6 Neighborhoods in San Diego for a Staycation
If you can't afford to travel far or your budget isn't letting you take that tropical vacation you've been dreaming about, your next best option is to take a staycation. And if you live in San Diego, you're fortunate to have several neighborhoods throughout the city that are perfect for a staycation. What's a staycation? It's exactly how it sounds—you stay in your own city while having a vacation. This could be just a day or a full weekend, but the trick is you don't really want to drive more than 45 minutes to get to your destination, thus keeping your staycation within the city limits. Plus, you'll be saving money on travel costs.
From historic places to beach spots, here are six neighborhoods perfect for a staycation.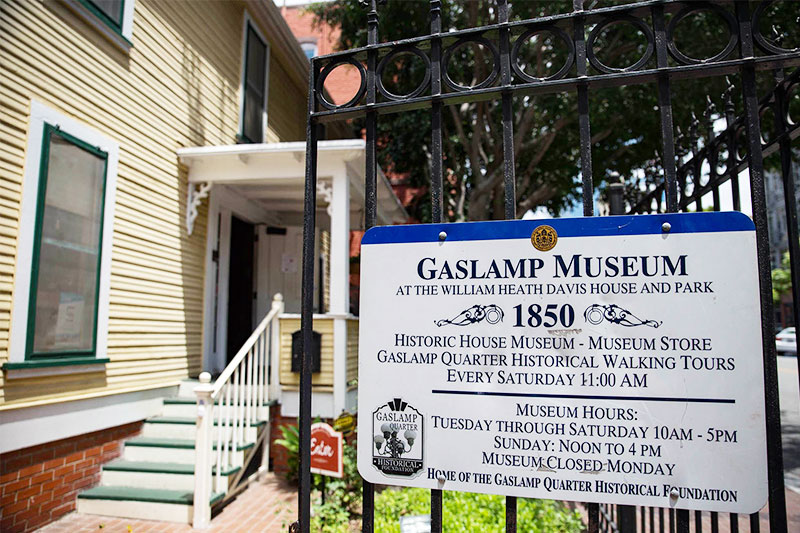 Known as the epicenter of the nightlife scene in San Diego, this 16-block historical neighborhood called the Gaslamp Quarter (or the Gaslamp District) has much to offer. The neighborhood is rich with art galleries, theaters, museums, concert venues, and symphony halls. It's biggest draw is probably all of the nightlife options found in Downtown San Diego. With live theater, dance clubs, music venues, fine dining, and craft cocktails, it truly comes to life, which makes for a perfect adult-only getaway. The Gaslamp Quarter is also home to plenty of historic buildings and hotels, such as the Pacifica Hotel, Paris Hotel, Windsor Hotel, and the haunted Horton Grand Hotel. With so many historic buildings, the Gaslamp District is a great destination for history buffs as well as architecture fans.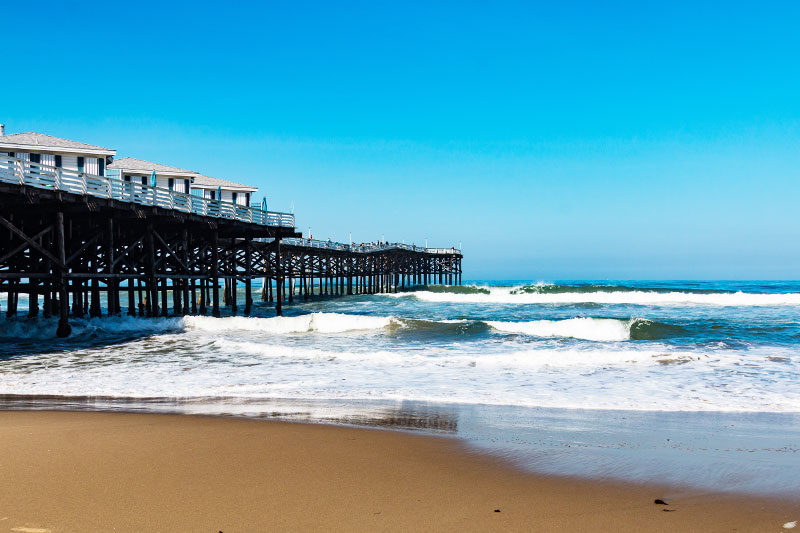 Pacific Beach has an eclectic mix of attractions and amenities that range from bars and restaurants to surfing and beach activities. If you're into surfing, check out Tourmaline Surf Park Beach in nearby La Jolla, which has temperate waters for swimmers, but also wicked breaks prime for board tricks. Check out an open mic night or listen to new music at one of the local bars along Garnet Avenue and Mission Boulevard. One of the biggest draws to the beloved Pacific Beach is its boardwalk on Ocean Boulevard. The boardwalk is the perfect spot to people watch as well as catch street performers, musicians, and jugglers. If you truly want to experience all that Pacific Beach has to offer, you can rent a cottage over the beach at Crystal Pier.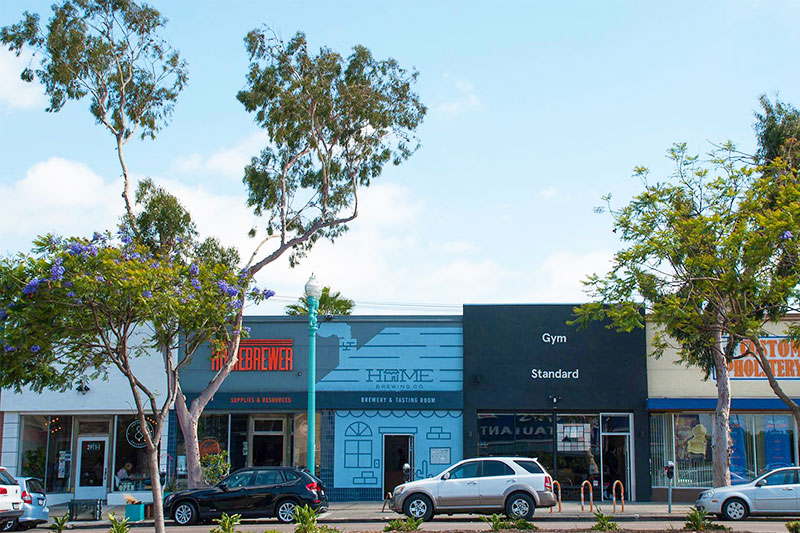 Not every staycation has to be a hassle in order to have a good time. In Hillcrest, a few miles outside of downtown, you'll find a lot of colorful coffee houses, boutique shops, bars, and restaurants in the LGBTQ-friendly neighborhood. There's nothing that says "unwind while on vacation" quite like an upscale brunch experience, and Hillcrest is the Queen (or King) of the brunch scene. The most popular destination for brunch is Snooze on Fifth Avenue. There you can find unique brunch fare such as salted caramel French toast, red velvet pancakes, and more. Crest Cafe offers retro dining with favorites like their stuffed French toast or lemon ricotta pancakes. If you want to keep things a bit low-key, head to the farmers market on Normal Avenue, enjoy a stroll through the vendors, and gather some hot food and produce for a picnic, or hibernate in your hotel. Then, there is the boutique shopping along Garnet Avenue and Mission Boulevard that's a different experience than a shopping mall. No matter what you do, you're sure to unwind and dine fine in Pacific Beach.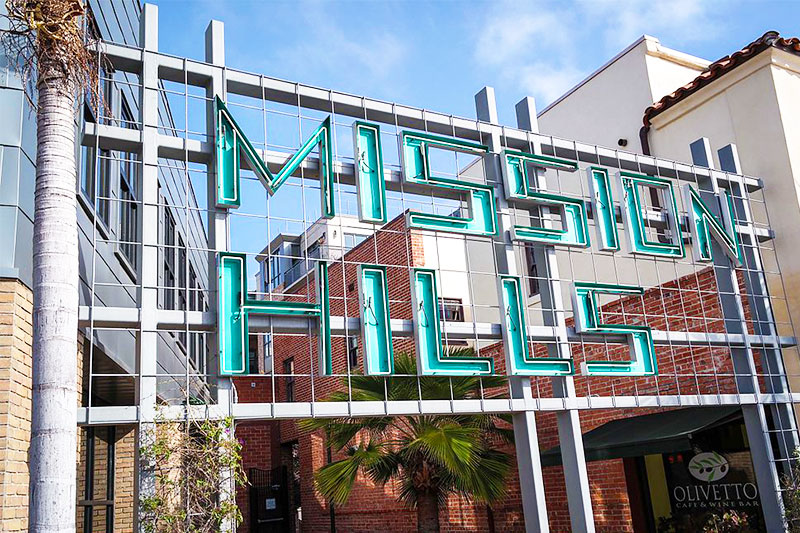 With downtown to the north and the San Diego River valley to the south, Mission Hills is an affluent residential neighborhood with two historic districts—Fort Stockton Line Historic District and the Mission Hills Historic District—and a smattering of restaurants and boutique shops. In terms of sight-seeing, it has many early to mid-20th century buildings including Craftsman, Spanish Revival, and Prairie-style homes, making for an interesting walkabout in the residential area. The pedestrian-friendly vibe of this neighborhood makes getting around to any restaurant or bar just minutes away on foot.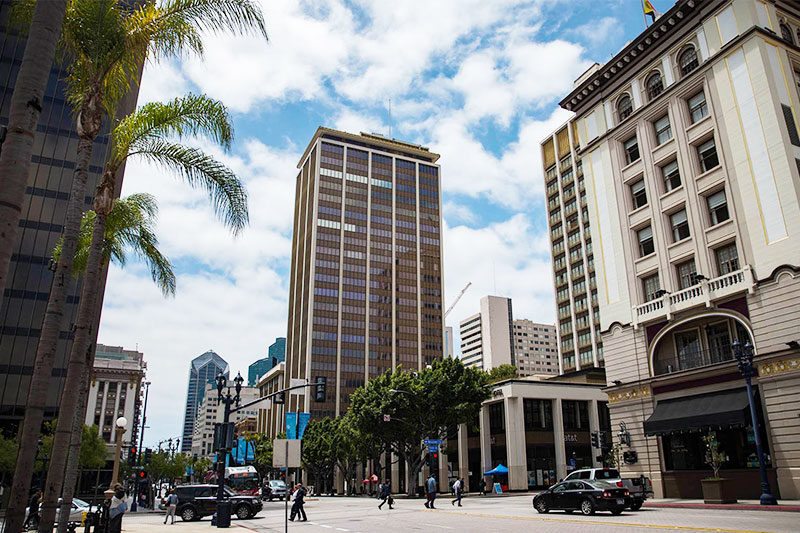 Downtown San Diego is an ideal place for a staycation. To start, there are no shortage of hotels to lay your head, from the big-budget to the boutique, many with a view of the bay. What makes downtown even better is that it's walkable, which is a bonus for your wallet. And with close proximity to neighborhoods like Little Italy, Gaslamp District, Columbia District, Marina District, Cortez Hill, and East Village, you'll definitely get a fun urban experience. There are also pockets within downtown begging to be explored. For instance, if you travel along the San Diego Bay and behind the San Diego Convention Center, you'll run into Seaport Village, a collection of restaurants and shops, as well as street artists and vendors, such as the rock balancing artist.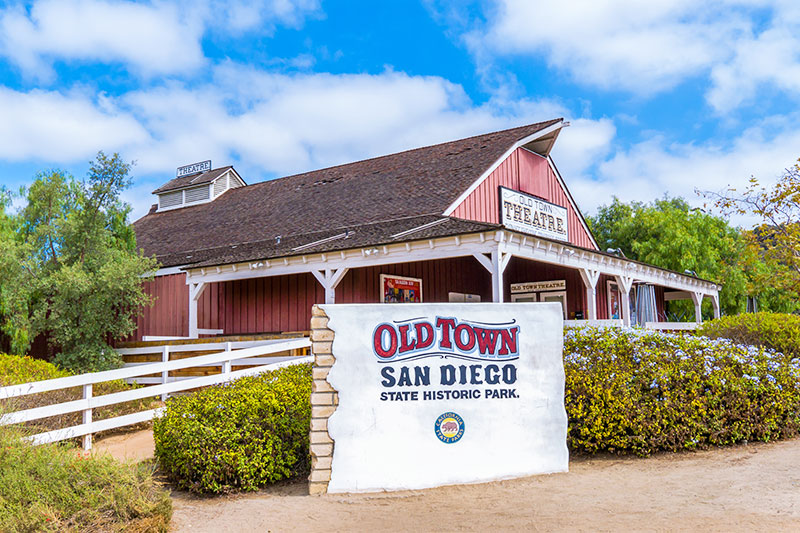 There are many aspects to the historic Old Town that can be enjoyed. Beginning with Presidio Park, where you can learn about the neighborhood's history with the interactive Mormon Battalion Museum, as well as see the refurbished and historic homes within the park. You can also check out the first San Diego synagogue or stroll along the trail to discover the Presidio forest where you can enjoy a picnic on the lush lawn while reading a book. There's even a tea house, where you may have a lunch and maybe even a visit by a ghost. If you dig a little deeper into the very walkable neighborhood of Old Town, you'll find a string of boutique shops and mini art galleries and an open mall of restaurants providing local fare.