Houston Real Estate
What It's Like Living in Eastwood, Houston
For more than a century, Eastwood has attracted Houston homebuyers with its charming turn-of-the-century architecture, shady boulevards, and tranquil character just miles east of Downtown. The convenient location continues to spur the area's renewed interest as newcomers discover this modern-day Mayberry right inside the loop.
History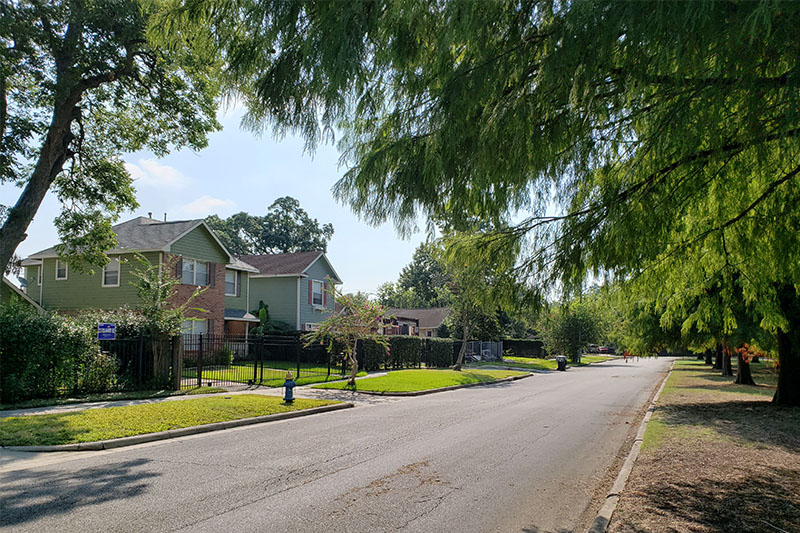 When William A. Wilson developed Eastwood in the early 1910s, his grand vision for the new master-planned suburb was to create an idyllic community for the roughly 800 homes. His cutting-edge idea included greenspace for a park and land for a church and local school, plus high-end amenities like paved streets, cement curbs, sidewalks, landscaped esplanades, and even city hookups for utilities and telephones. Eastwood was soon heralded as one of the most beautiful places to live in Houston.
The 15-minute streetcar ride to Downtown quickly made Eastwood popular with the city's young professionals. Rumor has it that even a young Howard Hughes briefly lived at his aunt's house in the neighborhood while toiling away on a new airplane in a nearby warehouse. Business owners, brokers, bankers, and city officials all called the area home, much like the residents today who are still attracted by short commutes to the major hubs of Houston.
Today, Eastwood is one of Houston's largest concentrations of early 1900s architectural styles due to strict enforcement of the original deed restrictions. Explore the neighborhood's stunning examples of Craftsman, Prairie, and American Foursquare homes and its historically significant buildings and landmarks on the walkable self-guided tour created by the Eastwood Civic Association.
Dining and Shopping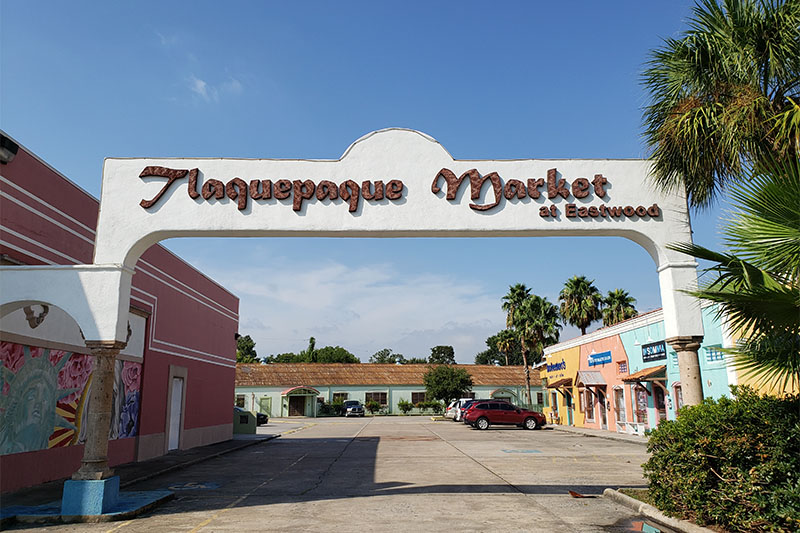 Eastwood dwellers are spoiled for choice when it comes to Mexican bakeries and restaurants. La Reynera Panaderia bakes up traditional pastries, cookies, and breads. Their breakfast tacos using fresh homemade tortillas are a favorite of many locals, and the $1 tacos during Taco Tuesday lunch at Taqueria Monchys are also popular. The proximity to the Second Ward means Mama Ninfa's fajitas at The Original Ninfa's on Navigation and South American delicacies at Andes Cafe are just minutes away.
Driving along Telephone Road, Tlaquepaque Market Shopping Center beckons patrons with colorful shops, terra-cotta awnings, and folk art adornments. Eastwood native and owner Richard V. Adkins is committed to cultivating community by filling the space with small businesses and regularly hosting festivals and pop-up events. Insomnia Gallery and its in-house record store, Deep End Records, spearhead many of these festivities while also keeping their calendar filled with eclectic events, like Punk Rock Garage Sales and Cheap Date Art Shows.
Other popular spots in the center include: Treats of Mexico for imported candies and homemade ice creams; Tierra De Los Artesanos featuring fair trade arts and crafts from Mexico; and Kismet Boutique for locally made gifts, accessories, and cards. Bohemeo's large outdoor patio is perfect for a morning coffee meeting or casual brunch with friends on the weekend. The tap list featuring local craft beers—including brews from nearby Sigma Brewing Company—pairs nicely with the live music events, especially the longstanding Beatles Open Mic Night every Wednesday.
Geek out at Coral Sword, a board game cafe and coffee shop. While playing your favorite board game you can sip on a latte in the morning or fuel up on beer and pizza later in the day. Gamers can choose from the shelves of classics, like Scrabble, to the latest role-playing game or buy something new from their small, curated store section.
The family-owned and operated Italian delicatessen Mandola's Deli shows off its Cougar Pride with walls covered in University of Houston paraphernalia. Luckily, the jovial father and son duo behind the counter welcome everyone to enjoy their Italian po-boys and cannoli regardless of collegial allegiance.
Neighborhood Activities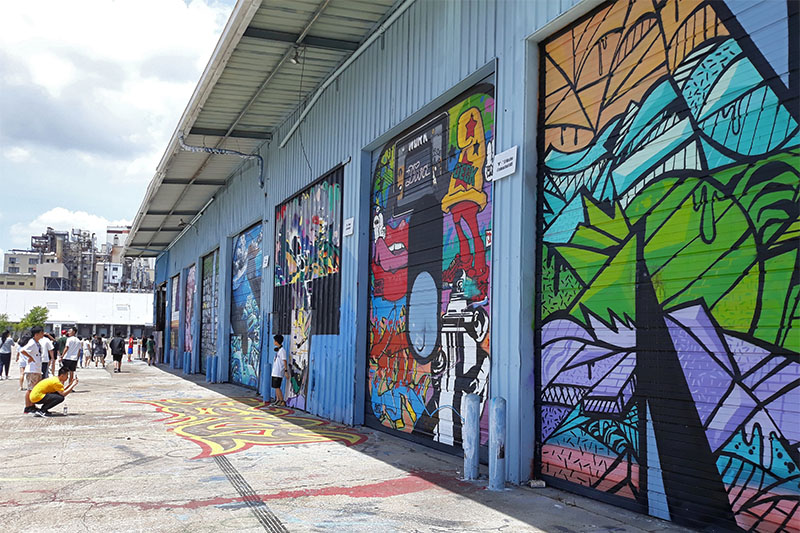 The Harrisburg Art Museum is a celebration of the Houston street art scene created by local artist Daniel Anguilu, who repurposed an abandoned warehouse just east of the old Maxwell Coffeehouse Factory into an outdoor showcase of murals by local and international artists. Monthly art markets and special events feature live painting, but most day artists are working on their "wildstyle" skills in the unclaimed wall space.
Step inside lovingly restored homes and businesses throughout the neighborhood during the Annual Eastwood Historic Home Tour every October. Original pinewood floors, intricate millwork, clawfoot tubs, and enviable porches are all on display during the weekend event hosted by The Eastwood Civic Association.
Eastwood Park is the neighborhood's original greenspace. Over the years, it has expanded to include modern amenities like an all-abilities playground, skate park, swimming pool complex, tennis courts, baseball fields, and shaded picnic tables. Access more greenspace through the nearby Harrisburg and Columbia Tap Hike and Bike trails, which link up with other trails leading to the city's bayous.
The Bottom Line
The Eastwood community is made up of a mix of residents, from Houstonians looking for shorter commutes to young couples ready for the rewarding challenge of a fixer-upper. No matter the motivation for settling in the neighborhood, all enjoy its small-town vibe with the benefits of living in the city.