Houston Real Estate
What It's Like Living in Shady Acres, Houston
The name Shady Acres might sound like an active adult community, but this pocket neighborhood bordering the Heights and Timbergrove is home to people of a variety of ages who have settled in the area's amenity-laden townhome communities. Easy access to Houston's major freeways makes work commutes shorter so there's more time to spend enjoying the emerging nightlife scene that's a mix of laid-back and hip. Outdoor enthusiasts appreciate the hike and bike trails and parks offering playgrounds and athletic fields.
Shady Acres Real Estate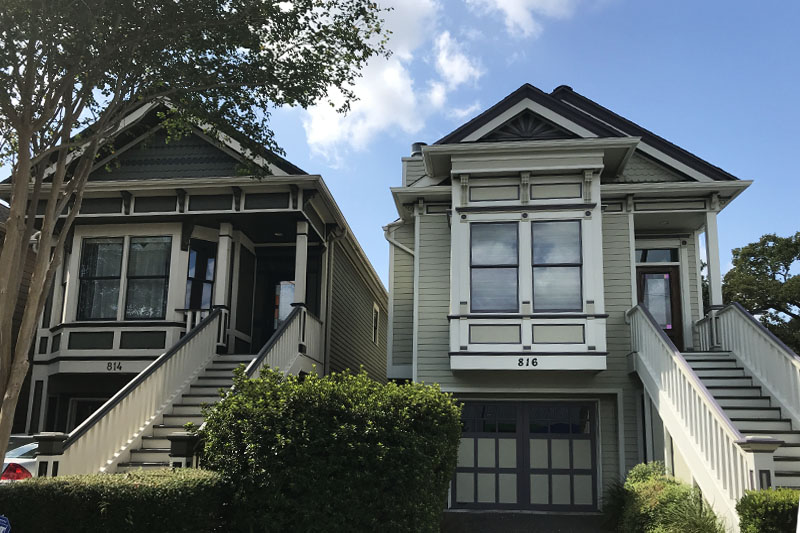 Founded in 1935, Shady Acres spans an area bounded by Ella Boulevard and North Loop of 610 to Durham Drive and West 15th Street. Despite the ongoing construction of homes, the shade trees that inspired the neighborhood's name are still present.
Most residences are free-standing townhome developments featuring gated entrances. Architecture styles range from Italian villas to Victorians accented by terraces and wrought-iron balconies providing al fresco escapes for homeowners. Parking on the street can be a challenge for visitors, but two-car garages are common for residents.
Along the edges of Shady Acres, you can find traditional single-family homes, small creeks, wider streets, and cul-de-sacs that evoke a suburban feel. A few original bungalows and cottages remain, but the majority of homes are of recent vintage. Homebuyers in Shady Acres find the median home sale price of just under $400,000 to be affordable when compared to the nearby Heights, which has home prices hovering around $550,000.
Neighborhood Vibes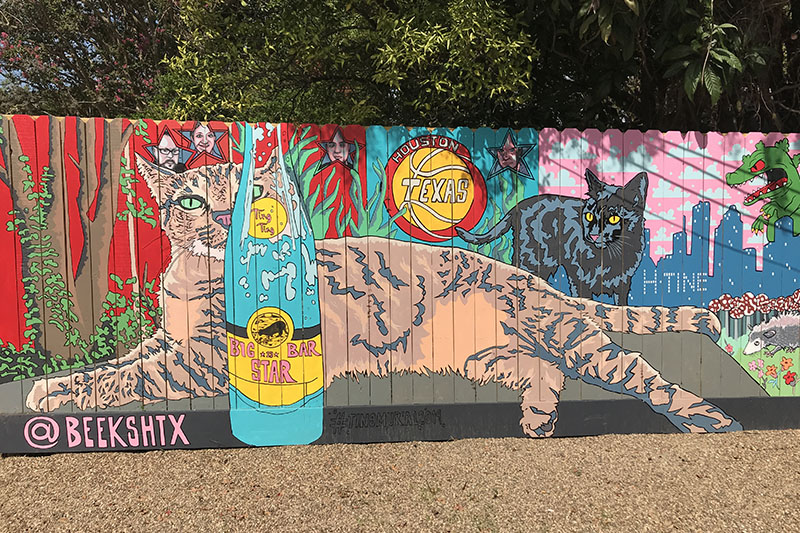 Like many Houstonians, Maggie and Brent Hotard considered their commute when selecting neighborhoods during their real estate search. Shady Acres ranked high in this category with its centralized location providing short drive times to the Medical Center where Maggie works and Brent's office off of 290 and the Beltway. Commuters heading to the Galleria area or Downtown Houston benefit as well.
The couple also enjoys dining in nearby Oak Forest and the Heights where restaurants receive high praise from local and national critics. Living in Shady Acres allows for a convenient launching pad to explore diverse dining options, but Maggie and Brent also cherish the convivial atmosphere they've experienced since living here.
According to Brent, the "extremely friendly and neighborly" attitude of the residents extends to pets in a neighborhood catering to dogs who have their choice of parks and patios at dog-friendly cafes and bars. There's even weekend socials for canine students attending the Believe in Dog Training School, which offers puppy classes for new owners and agility workshops.
Creative entrepreneurs have established ties to the community as well. Since 1983, TNT Shirt Company has been supplying locals with screen-printing and embroidery services. More recently, Picked Flower Company opened a storefront where you can create your own seasonal bouquet or take a class in floral arrangement.
What to Do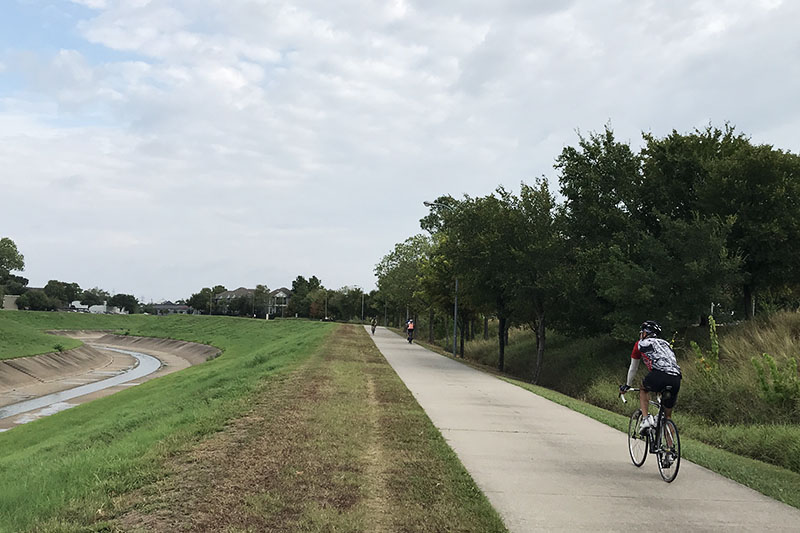 Fitness and recreation are popular pursuits in Shady Acres. Brent points out that the "Heights Hike and Bike Trail is a hop, skip, and a jump away. You can also run and bike along the White Oak Bayou. There's also tennis courts and a few parks with playgrounds for kids in the area."
In particular, Wright-Bembry Park is popular with parents because of its location next to the Goddard School, a new preschool in the area. The Timbergrove Sports Park has baseball, softball, and soccer fans cheering on youth leagues for a variety of skill levels. Bicyclists ride in packs alongside long-distance runners who share the smooth concrete paths of the White Oak Bayou Greenway Trail running parallel to T.C. Jester Boulevard.
Residents also get to know each other through volunteering. Maggie and Brent spend time at the K9 Angels Animal Rescue on 19th Street which holds weekend adoption events in the community. Neighbors can get involved by attending meetings hosted by the Shady Acres Civic Club which sponsors the National Night Out and an annual Easter Egg Hunt.
A set of two Little Free Libraries are regular stops for strollers who pass by the Live Oaks Meeting House, a Quaker house of worship that's also well-known as an art destination. Every Friday night, 30 minutes before sunset, the public is invited inside as the roof opens to reveal the James Turrell work "One Accord," a light-filled installation that plays off the changing colors of the sky.
Where to Eat and Drink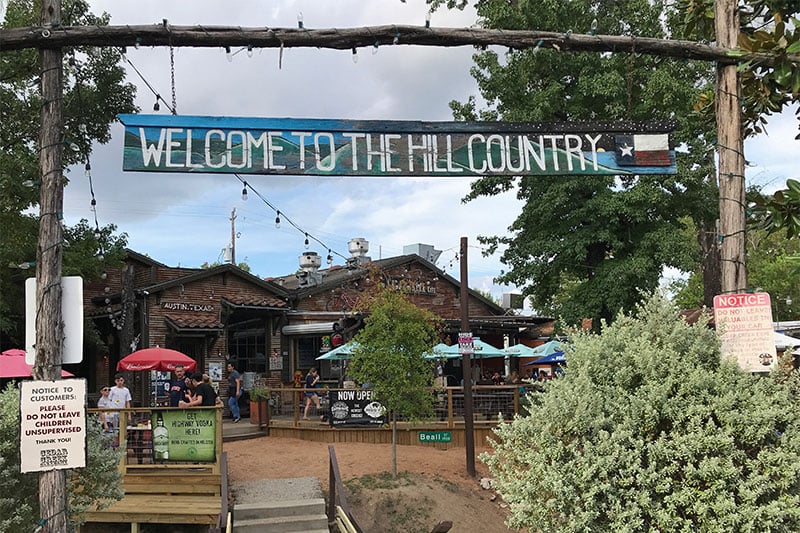 Families like the casual dining at Hubcap Grill, Crisp, and Cedar Creek, where their ample patio space is well-suited for outdoor voices. All ages are welcome at Eureka Heights Brewing Company, named for the nearby fault line which was home to the Eureka oil field in the 1930s. The brewery also lent a hand in the aftermath of Hurricane Harvey by serving as a donation center for Houstonians in need.
On Thursday nights, lines form outside the SPJST Lodge 88, a social club founded by Czech immigrants, for their popular Bingo night frequented by die-hards, family celebrations, and friends partaking in pitchers of budget-friendly beer. The Boot is gridiron headquarters for LSU and New Orleans Saints fans who order Abita beers and po-boys dressed on Leidenheimer bread shipped in from New Orleans.
Most bar-hopping in Shady Acres takes place against the industrial backdrop of 18th, 19th, and 20th Streets where Lyfts and Ubers are a common sight on weekend nights. Lone Star beers are the beverage of choice at Big Star Bar, the resident dive bar sporting a colorful mural of Houston icons on its fence. Shady Acres Saloon cultivates a roadhouse vibe where Willie Nelson would feel at home. The bar also has a backyard for live music in case he shows up, plus an arcade of retro video games and pinball machines.
Craft cocktails are mainstays at Bungalow Heights, McIntyre's, and Wicklow Heights, named after the proprietor's hometown in Ireland. Food trucks are often parked nearby to feed hungry revelers. White Linen Night, an annual event aimed at supporting local businesses in the Heights known as a festive block party meets bar crawl, even extends to Shady Acres—demonstrating the neighborhood spirit embedded in this inner-loop enclave.