4 Neighborhoods in Houston for Getting Involved
4 Neighborhoods in Houston for Getting Involved
Houston is a big city, but it's full of tight-knit communities with a multitude of options for getting involved. The following four neighborhoods are home to the city's best festivals, block parties, farmers markets, parks, and community organizations.
An influx of immigrants settled in Houston's East End in the 1920's and brought with them a rich culture of music, arts, and food that continues to characterize the community. The East End is dotted with corner bakeries, locally owned businesses, and Mexican restaurants.
The East End Farmers Market on Sundays, the 4th Friday Night Market, and the vibrant East End Street Fest are all held on the Navigation Esplanade, a pedestrian boulevard that serves as the neighborhood's cultural core.
Super Happy Fun Land is a community performance venue and gallery that brings together area artists, poets, and musicians. Super Happy Fun Land, located in EaDo (East End's bordering neighborhood), is the perfect place to meet new neighbors.
BakerRipley Ripley House is a community center, tax center, senior center, and an elementary charter school with after-school programs and summer camps benefitting residents in the East End. The center organizes community events, provides indispensable services, and has volunteer openings for those looking for hands-on neighborhood involvement.
Talento Bilingüe de Houston is an arts and education center promoting Latino culture. Year-round programming includes performing arts classes, educational workshops, and summer camps. The space features a theater, dance studio, gallery, and library.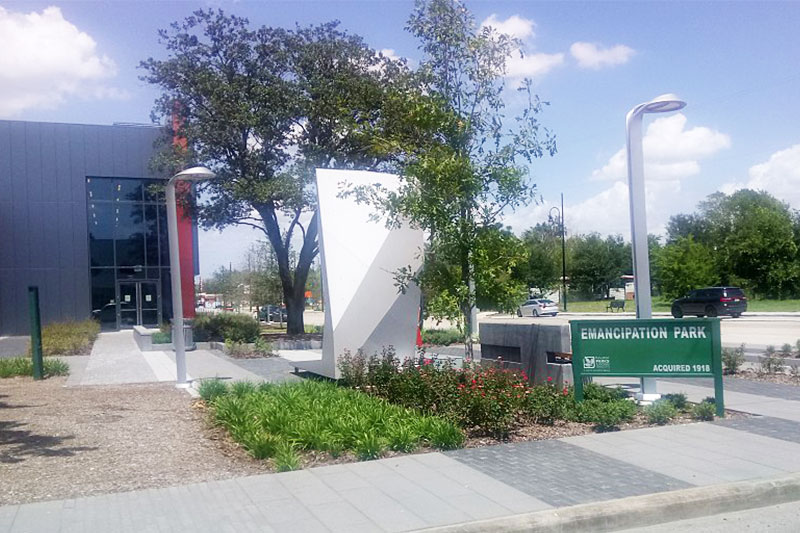 The Third Ward—former home of Beyoncé—is another one of Houston's cultural districts. The neighborhood is experiencing a resurgence as nonprofits and other neighborhood groups implement initiatives to revitalize the area and foster a sense of community.
One such group, Project Row Houses seeks to enrich the lives of Third Ward residents through art, creative engagement, and social activities. Actual rows of white houses are used as art studios, business incubators, weekly tutoring centers, meeting spaces, and as residences for low-income single mothers.
Tour De Hood is a nonprofit organization that aims to promote healthy living through cycling, kayaking, and camping. Every week, the group meets for a communal bike ride through the city. Tour De Hood supplies everything needed including bikes and refreshments, so all you have to do to participate is show up.
Two universities, the University of Houston and Texas Southern University, are located in the Third Ward. Both offer community engagement opportunities. The Alabama Community Garden is on TSU's campus and provides fresh produce to Third Ward residents in need. The University of Houston holds an annual Rock the Block, a day of service that takes place on Keep Houston Beautiful Day. Volunteers team up with neighborhood organizations to provide painting, building, and gardening services and to assist the youth and elderly.
Emancipation Park has a storied past and played a vital role during both the Civil War and the Civil Rights Movement. The park has undergone significant renovations and now includes a swimming pool, playground, picnic area, and basketball courts. The site of many neighborhood events and celebrations, Emancipation Park remains Third Ward's crown jewel.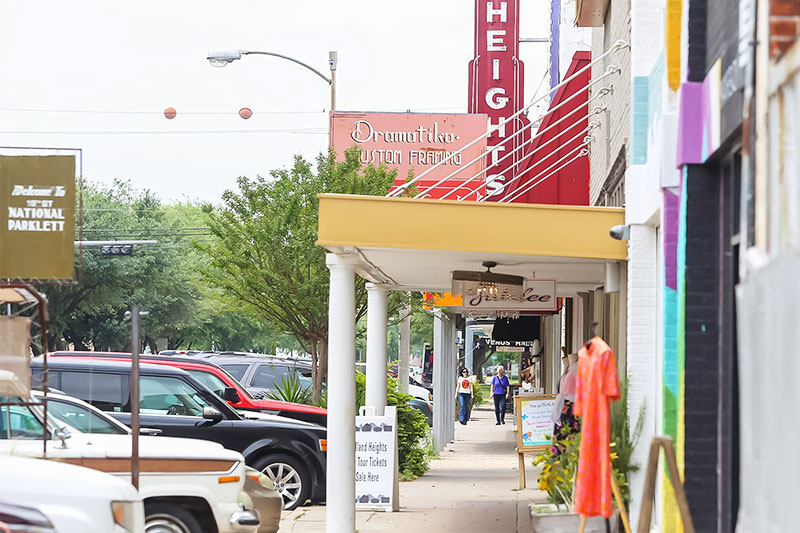 The Heights is a residential neighborhood lined with historic homes, coffee shops, and brunch spots. The area, which is popular with families and professionals, organizes two of the biggest block parties in the city.
White Linen Night is a summer street festival featuring shopping, food, music, and dancing. Two blocks of historic 19th Street are blocked off. Residents don their finest white linen and peruse booths of artisan goods in order to boost local businesses.
The Woodland Heights Civic Association organizes Lights in the Heights during the holiday season. Residents carol down the sidewalk and stop to view the neighborhood's most beautifully lit and festively decorated homes.
The active Houston Heights Association coordinates multiple events throughout the year including the Bicycle Rally and Scavenger Hunt (where riders choose between two leisurely rides, a 5-mile or 20-mile course), a family-friendly fun run, and a spring home and garden tour of historic Heights homes.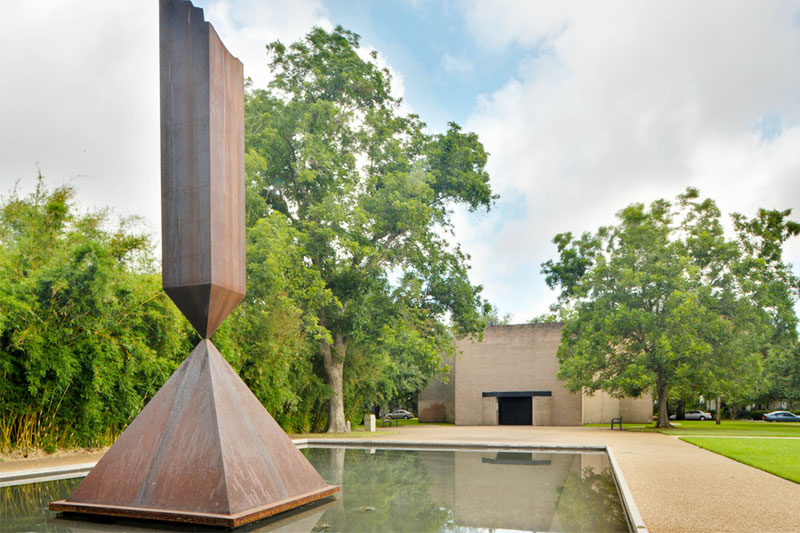 Montrose is walkable residential area where 100-year-old bungalows and third-wave coffee shops thrive side by side. The neighborhood, home to a diverse population of longtime residents and young urban artists and professionals, is a tapestry of intersecting cultures.
Celebrating its 52nd year, the Original Greek Festival is celebrated every fall at the Annunciation Greek Orthodox Cathedral in Montrose. The festival features cathedral tours, children's programming, artisan shops, Greek food, and music.
Festa Italiana is held on the University of St. Thomas campus. Activities include sidewalk art, a classic car show, a grape stomping contest, and a pasta eating contest.
For a communal Thanksgiving, look no further than the Annual Interfaith Thanksgiving Service at the Rothko Chapel. Representatives from nine different faiths come together to give thanks.
Hordes of costumed residents participate in the Montrose Crawl during Halloween, and the event is one of the neighborhoods coolest celebrations. Bars and restaurants along Westheimer Road host Halloween parties and costume contests.