Miami Local Life
5 Miami Neighborhoods Vegans Will Love
It wasn't long ago that vegan cuisine was a limited option for Miami diners. It consisted mostly of a few select items on an otherwise meat- and dairy-friendly menu (think sprout sandwiches and wheatgrass drinks). Today, however, Miami is a place that has the plant-based bonafides to be named the most vegan-friendly city in the United States.
This evolution can be found in most corners of the city, with vegan restaurants becoming the norm rather than the exception. While the restaurants may be similar in that they are all plant based, in many cases, that's where the similarity ends. You can find inspiration—and clever twists on traditional vegan fare—in virtually every place you dine.
With vegan restaurants and bakeries offering plant-based takes on everything from pizza to sushi, here's the Miami neighborhoods where vegans may want to explore.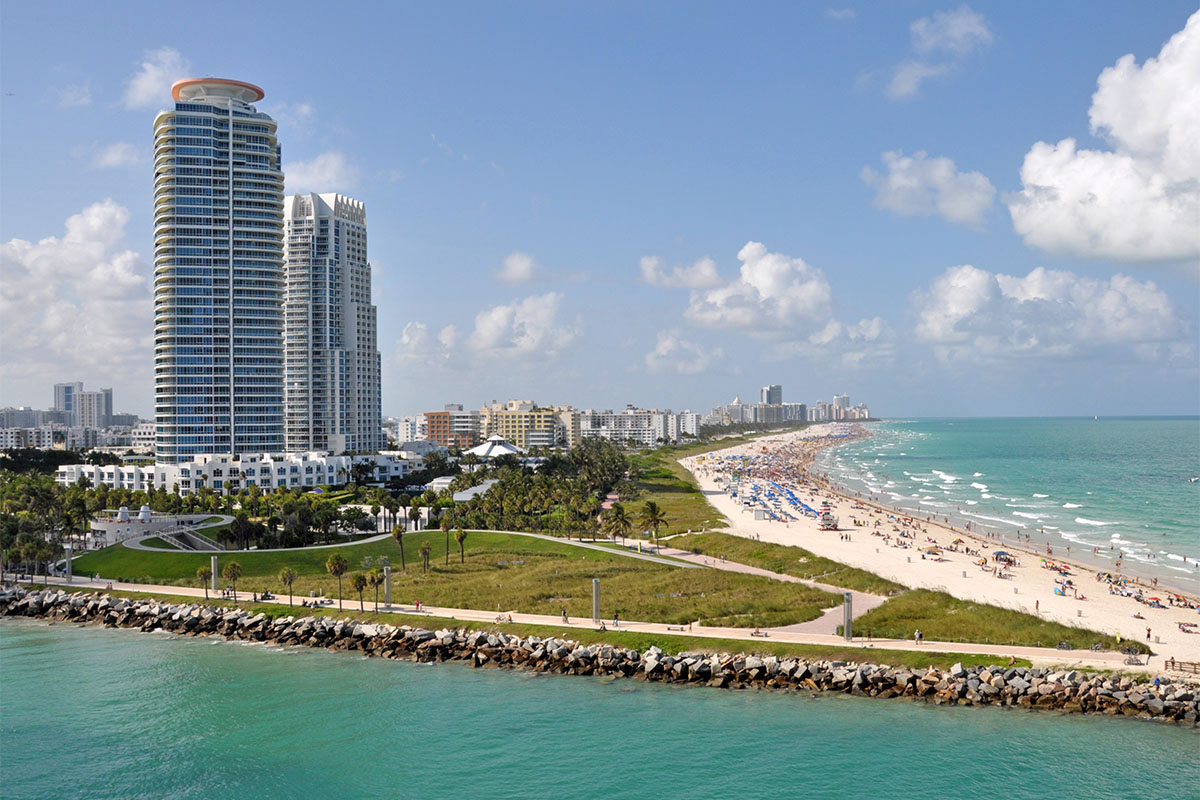 With its glamorous beaches, Art Deco architecture, and renowned reputation, South Beach is the city's most famous neighborhood and draws many—from tourists to those seeking residence. As you might expect in a neighborhood this diverse, the restaurants offer something for everyone. They also happen to offer some of the richest choices for vegans.
Spots to check out:
Love Life Cafe - Time Out Market: Though its original location is in Wynwood, the South Beach location in the Time Out Market food hall off Lincoln Road offers the same type of plant-based menu that draws foodies with favorites such as arepas, fresh juice, and one of the best veggie burgers in town.
Planta: With a plant-based menu that offers vegan versions of indulgent classics such as nachos, pasta, and pizza, Planta is one of the most popular vegan restaurants in Miami. For sushi fans, it also offers veggie sushi options.
Full Bloom: Located in the heart of South Beach, Full Bloom offers Impossible Burgers and roasted buffalo cauliflower "wings" in an intimate setting.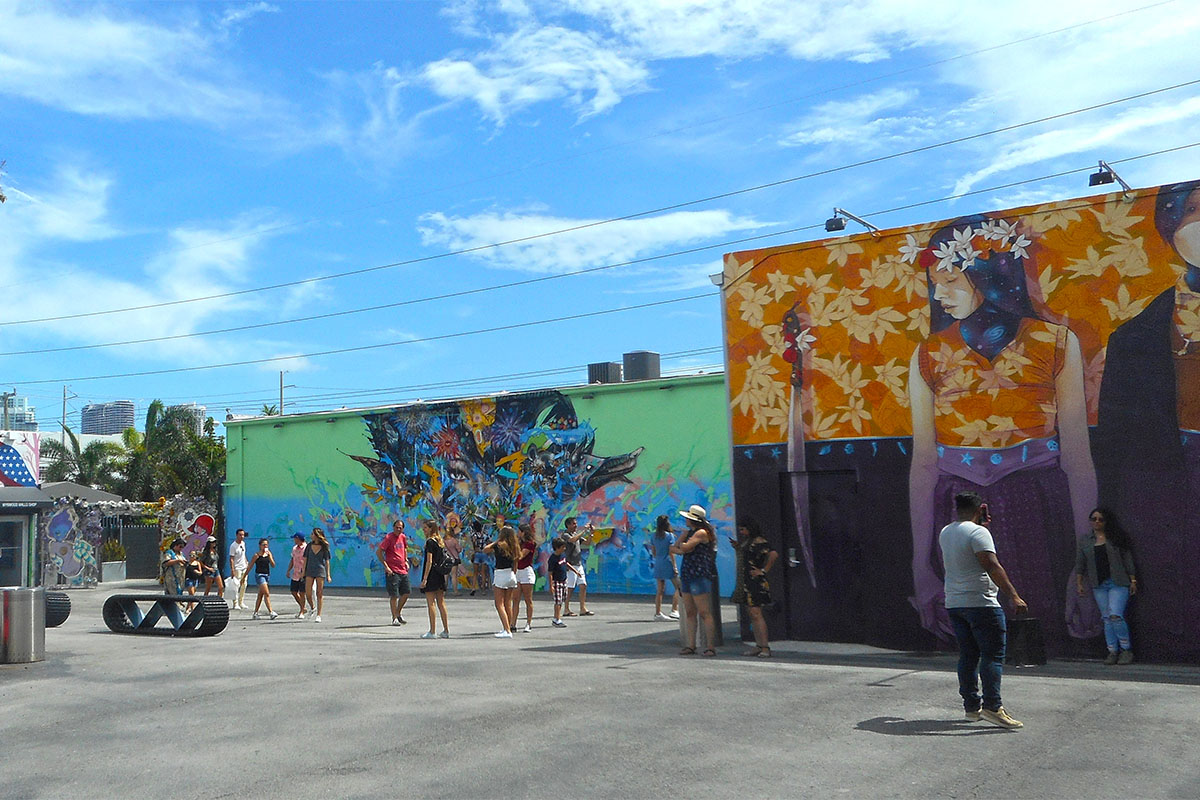 With its rich art scene, eclectic boutiques, and thriving nightlife, Wynwood is considered one of the city's most exciting neighborhoods. It's also developing a reputation for being a foodie haven, with a wide selection of restaurants that cater to vegans, along with other types of diners.
Spots to check out:
Charly's Vegan Tacos: With locations in both Tulum, Mexico, and Miami, Charly's Vegan Tacos offers authentic Mexican recipes with a vegan twist. This restaurant's claim to fame is that you can enjoy all the flavors of traditionally cooked meat without actually eating it.
Bunnie Cakes: At Bunnie Cakes, you can enjoy cupcakes, brownies, cookies, and doughnuts, all made with 100 percent vegan and gluten-free ingredients.
Della Bowls: Although customers can create their own bowls with all the plant-based ingredients they could want, the purveyors of Della Bowls say they all have one thing in common—they are "healthy bowls of happy."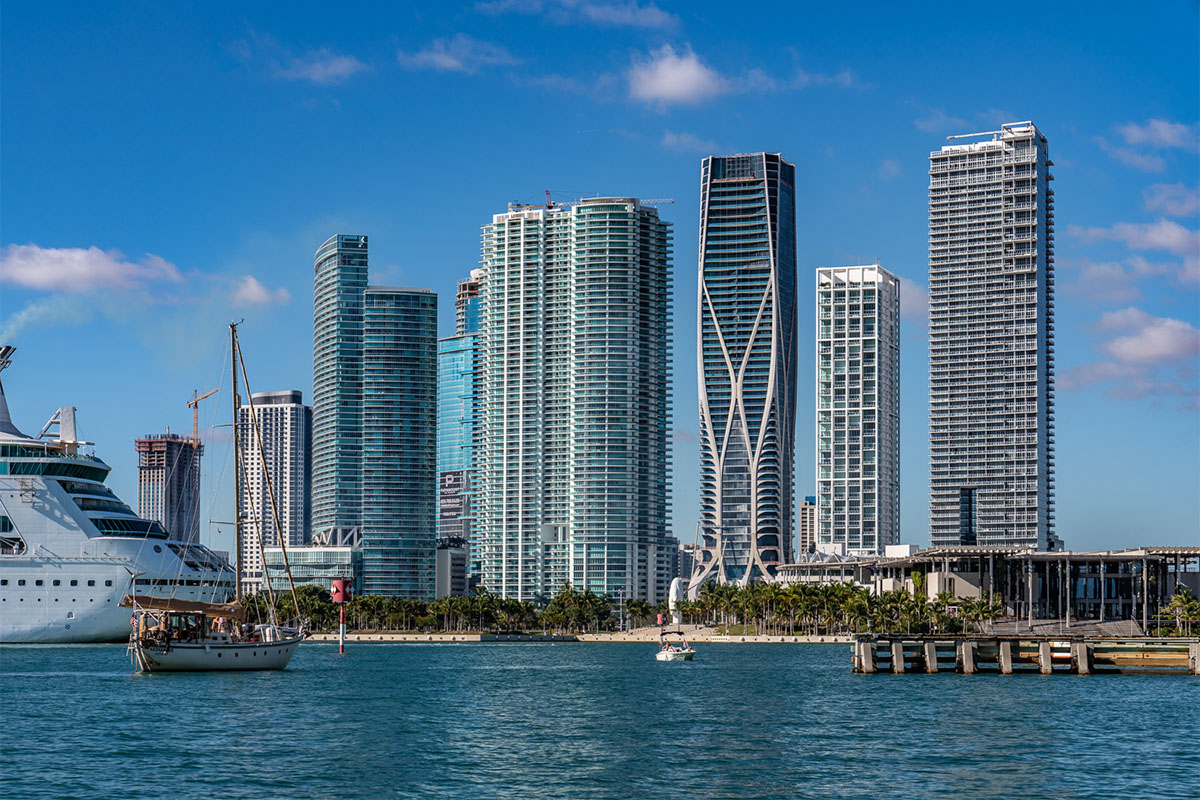 It used to be that Downtown was a "no mans land" for culinary offerings, with little to offer beyond the greasy spoon or everyday pizza joint. But as the neighborhood—and its sub-communities like Brickell—has evolved, so too has the restaurant scene. Now, vegan fare is as common as any other you'd find here.
Spots to check out:
Manna Life Food: From soups of the day, to "life bowls," arepas, and smoothies, Mann Life Food's menu has many choices for those seeking a "clean" and healthy vegan lunch. In addition to serving food that nourishes both the body and mind, it also offers catering services.
DIRT: Don't let the name fool you—Dirt is all about eating clean, with both vegan and non-vegan options in a fast-casual environment. In addition to the Brickell location, there are also ones in Sunset Harbour and South Beach.
Jar + Fork: This healthy-minded cafe located in the heart of Downtown offers both paleo and vegan-friendly plates, along with bowls, wraps, and cold-pressed juices.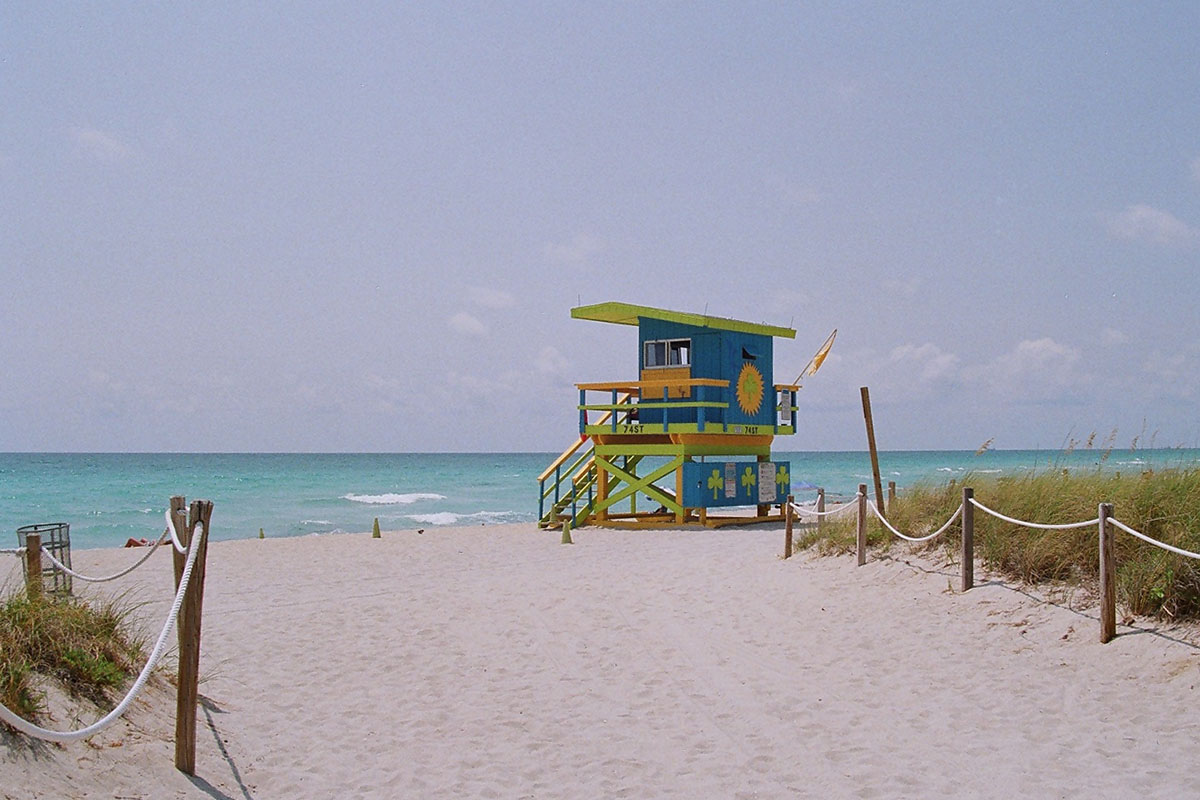 These neighborhoods in the northern part of the city are attractive to residents for many reasons, including proximity to business centers, not only in Miami, but also in nearby Hallandale Beach, Hollywood, and even Fort Lauderdale. But just because you choose to live north doesn't mean you have to sacrifice having a diversity of culinary options, including vegan.
Spots to check out:
Vegetarian Restaurant by Hakin: This is a favorite not just for nearby residents, but for people who live in all areas of the city. It features breakfast, lunch, and dinner options, including vegan burgers and Philly cheesesteak. Diners will also enjoy gourmet pizzas and a variety of smoothies.
Joseph's Organic Bakery: This organic, vegan, kosher, and gluten-free bakery specializes in stone-ground bread and pastries. The bread is baked daily and made with kamut that is stone-ground daily. In addition to being vegan, the baked goods are diabetic and weight-loss friendly.
Miami Juice: With dishes that cater to both vegans and their meat-loving friends, this is a great choice for a mixed crowd. The menu of this grocery and cafe features sandwiches, salads, pizza, burgers, and Middle Eastern-inspired plates, many of which have a vegan supplement.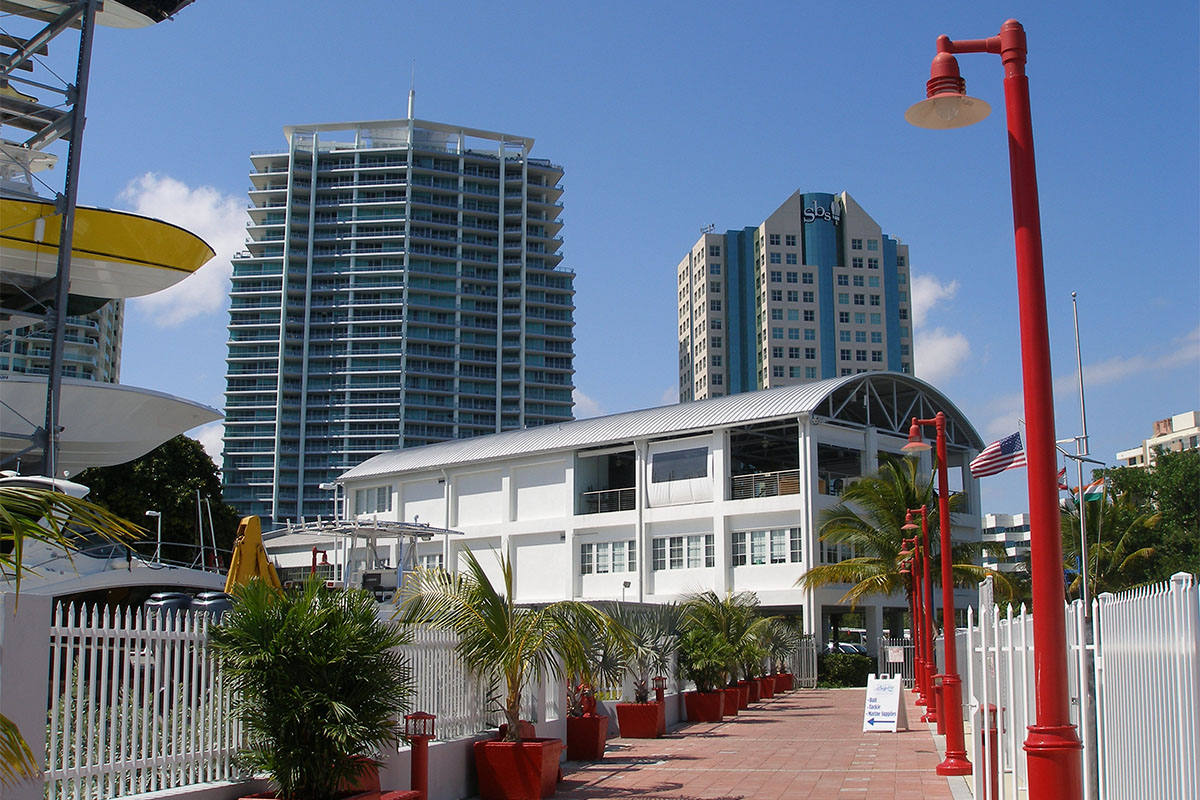 You can add vegan restaurants to the list of the many amenities of these adjacent neighborhoods south of Downtown. Although Coconut Grove is no longer home to the first-ever vegan food hall (which closed), it still stands out for its plant-based offerings.
Spots to check out:
Coconut Grove Organic Market: Sticking to a vegan diet doesn't always mean eating out. Fortunately, Coconut Grove residents can find a variety of organic fresh fruits, vegetables, grains, seeds, and raw vegan foods at this weekly event.
Courtney's Cookies: There are many adjectives to describe the sweet treats here—vegan, nutritious, organic, gluten-free, and low-glycemic—but the one that matters most is delicious. You can buy the cookies at the Coconut Grove Organic Market or neighborhood establishments, such as Small Tea, Sanatos Healthy Market, and The Last Carrot.
Veganaroma: If you didn't know any better, you might think Veganaroma is your average Italian restaurant, with perennial favorites such as lasagne and spaghetti and meatballs on the menu. But it is 100 percent vegan and also a great place to take your non-vegan friends.