The 5 Most Walkable Neighborhoods in Phoenix
The 5 Most Walkable Neighborhoods in Phoenix
Phoenix is the largest city and capital of Arizona, making it a comfortable desert town as well as an urban hot spot. The city, which is referred to as the Valley of the Sun, has a variety of distinct neighborhoods that offer their own unique Southwestern flair. And with more than 300 days of sunshine per year, this area is ideal for spending time outdoors and enjoying leisurely strolls around the neighborhood.
Although Phoenix is a car-dependant city and has a low Walk Score of 41, the city does have several neighborhoods that ranked well on the walkability list. Check out some of the most walkable neighborhoods in Phoenix below.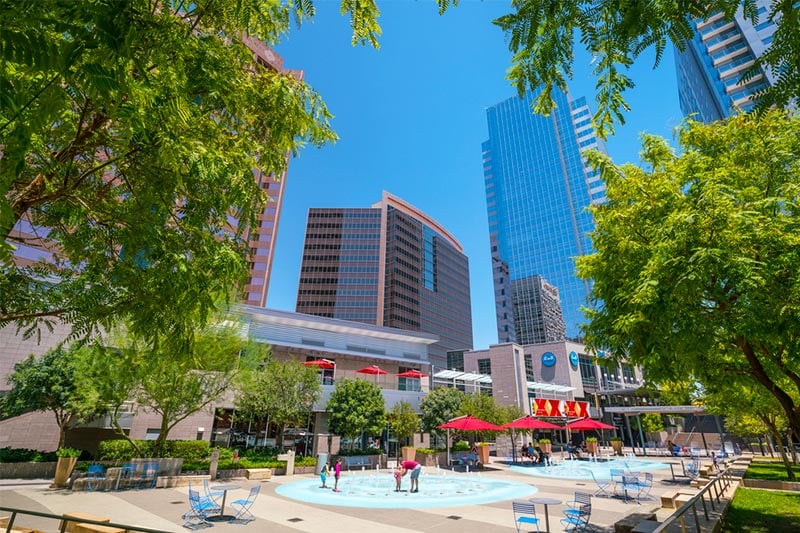 Walk Score: 79
In the heart of city is Downtown Phoenix, a rapidly growing and fast-paced urban hub filled with commercial buildings as well as luxury residential properties. Residents in this neighborhood can run most of their errands on foot due to homes and amenities being within walking distance of each other.
On average, downtown residents can walk to a restaurant, bar, or coffee shop in about five minutes, which is why millennials have been flocking here. The neighborhood also recently got its first grocery store, cementing its status as a residential zone.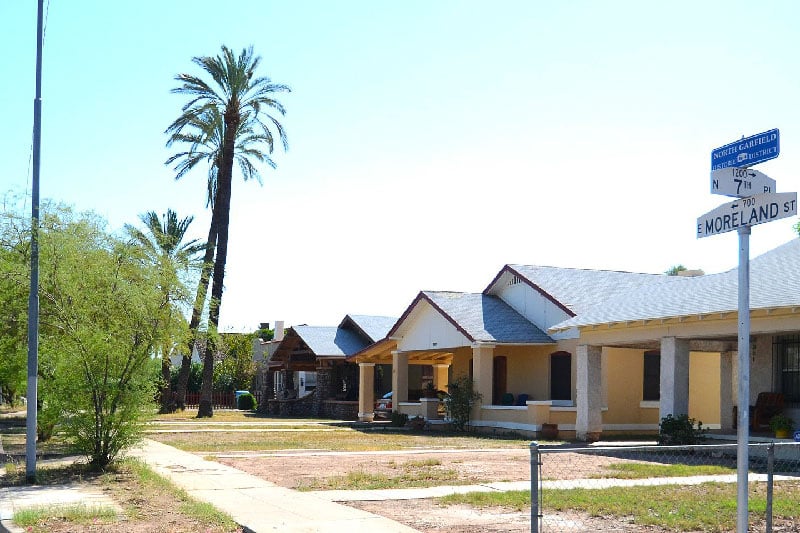 Walk Score: 77
The Garfield historic district is an attractive and affordable urban enclave that provides residents with a variety of dining options that range from casual and local to authentic and diverse. Locals are also within walking distance to the city's downtown area for cultural attractions, nightlife, and entertainment as well as the Arizona State University and The University of Arizona campuses.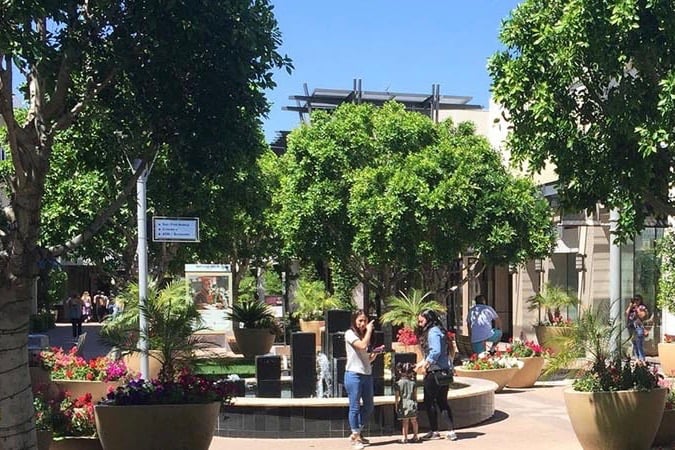 Walk Score: 72
Coronado, which lies just northeast of Downtown Phoenix, is known to be a welcoming and charming neighborhood that features a great selection of gourmet coffee shops, deli-style restaurants, lively bars, parks, and exciting attractions that are all within walking distance.
The area is made up of a collection of historic districts—Brentwood, Coronado, and Country Club Park—and features various architectural styles that have shaped the city during the last century. New developments and modern designs are changing the look and feel of Coronado, but residents continue to appreciate the charm of their neighborhood and its many walkable options.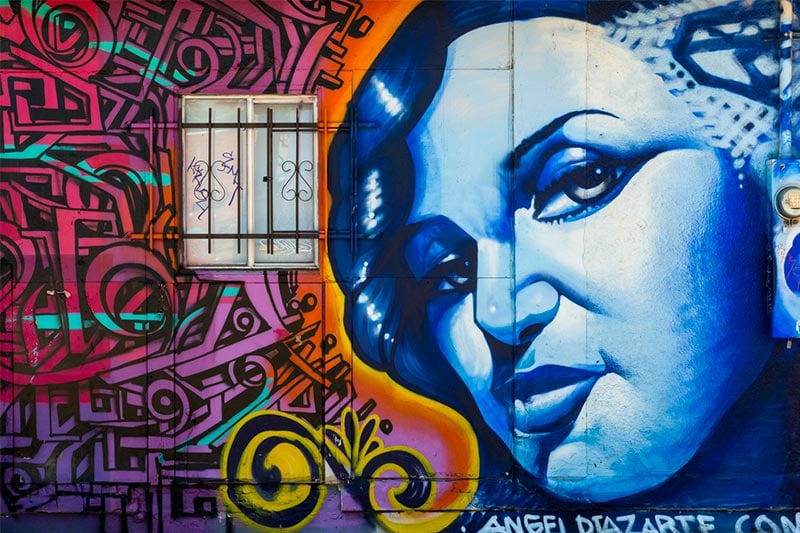 Walk Score: 76
Evans Churchill and Roosevelt Row's walkability is one of the main reasons it was named one of the best neighborhoods in America. Scoring highest on weather and walkability, the neighborhood affords residents plenty of opportunities to take advantage of the outdoors.
The area hosts events like First Fridays where galleries, venues, and street merchants spotlight local artists. The area has a multitude of shopping and dining options and provides "vampire hours" for businesses and shoppers looking to beat the heat. There are also a ton of mixed-use developments and reuse projects in the works, meaning the neighborhood is going to keep mixing retail and residential spaces, making it easy for residents to get what they need without having to drive or walk too far.
Walk Score: 69
One of Phoenix's historic neighborhoods, Willo is a charming neighborhood in the center of the city. The neighborhood started as an agricultural center, then experienced a bungalow-building boom in the 20s, followed by another burst of new homes in the Period Revival era of the 30s, and then saw an explosion of ranch home subdivisions spurred by the Federal Housing Administration's formation and World War II. As a result, the neighborhood has a variety of architecture styles.
You can see the neighborhood's eclectic style on display during its annual home tour. Every day, though, you can enjoy the neighborhood's walkability to Encanto Park and plenty of restaurants and entertainment venues.