Nashville Real Estate
5 Nashville Neighborhoods for Homebodies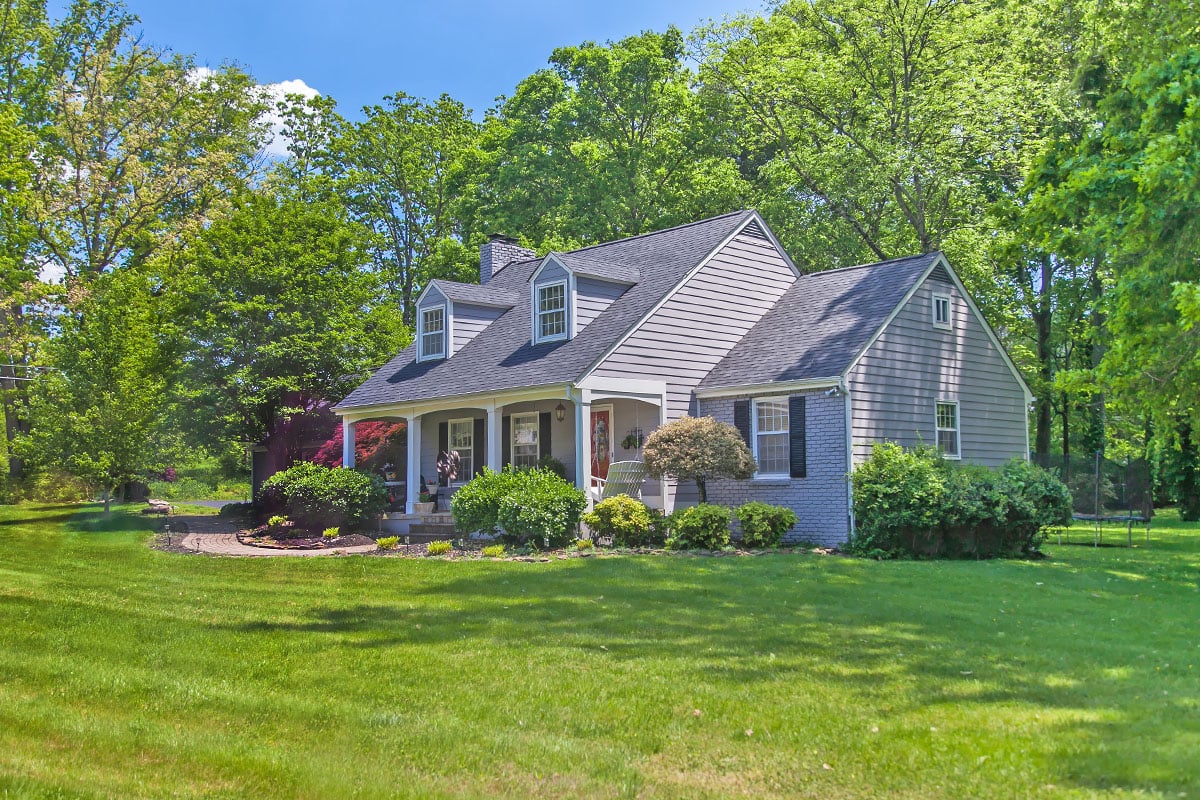 It's no secret that Nashville has long held the reputation for being a party city. From the honky-tonks of SoBro to the college bars in Midtown and the cocktail lounges of East Nashville, the city is a haven for people looking to have a good time. Recent tourism numbers don't lie: Over 14 million tourists visited in 2017 alone, and any native will report that those numbers are likely even higher this year.
As a result, residents have learned to dodge bachelorette parties and invest in their favorite local, small businesses before lending time or money to tourist traps. But as the creep of guided tours, scooters, and booze cruises extends further and further from Downtown, it's worth taking inventory of some of the city's best neighborhoods for the low-key residents who are more interested in their vegetable gardens than the hottest new bar—homebodies.
For the purposes of this article, the term "homebody" is meant to refer to a homeowner or resident who is more interested in the domestic benefits of his or her neighborhood than the trendy, commercial side of things. While living in close proximity to the city's most popular restaurants, music venues, and bars has its benefits, there are drawbacks to living in the Airbnb zone.
Many Nashvillians are interested in a quiet, spacious place to call home with good schools and ample greenspace. Some of the following neighborhoods are a bit of a hike from the center of city action, but it's surprising how many homebody strongholds are nestled in the shadow of the Nashville skyline.
While neighboring areas like Sylvan Park and The Nations are bursting at the seams with new bars and restaurants, West Meade is a true suburban haven with very few commercial offerings. Sure, there's a killer bagel shop and a juice bar or two, but this west side neighborhood is better known for its sprawling lawns and midcentury homes tucked away on hilly, wooded side streets.
The privacy and seclusion offered just 30 minutes from the heart of the city is makes West Meade the crown jewel of homebody housing options.
While it might seem counterintuitive to include any East Nashville neighborhood on this list of neighborhoods for homebodies, Lockeland Springs holds a special place in the heart of the busy urban neighborhood.
Just a stone's throw away from the area's best dive bars and the city's most popular coffee shops, Lockeland Springs feels like a quiet, small town on the outskirts of the action. Beloved restaurants like Lockeland Table might be popular city-wide, but it's a mere stroll (not a drive) down the tree-lined sidewalks of the neighborhood for any local. After all, even homebodies need to eat.
Just as a retreat westward will bring quiet and solitude, so too will a short drive south from the heart of the city. Unlike the east side where the urban landscape feels like a continuation of Downtown, Crieve Hall to the south brings wooded avenues and large lots with ranch-style homes from the 1960s much like its companion to the west, West Meade.
The charm of this neighborhood cannot be understated. It's a mere 15-minute drive from Downtown, but tucked between busy neighborhoods like 8th Avenue South and Green Hills, Crieve Hall is purely residential and the perfect place to lean in to domestic life. Residents enjoy neighborly pastimes like standing in the front yard and watering plants as a guise for making conversation with passerby.
Neighboring Oak Hill is beloved among homebodies for its densely wooded areas including Radnor. This wonderland of more than 1,400 acres just south of the city draws visitors from all over town, especially on mild weekends when residents flock to the trails. Locals love the insulation from noise pollution and the wild feel of so much protected land and wildlife.
As the neighborhood's name suggests, Oak Hill is home to some steep inclines, and homeowners love the seclusion of a hilltop. Sure, there's a general store nearby, but anything more extravagant will require a car ride into town. It's the homebody's dream.
This planned community southwest of town is among the higher-end homebody offerings with median home prices in the mid-$600s and GreatSchools ratings in the 8-10 range. Horseshoe Bend is ideal for residents looking to truly settle down in an established neighborhood.
Homebodies love the distance they get from the busy urban core as the neighborhood is about a half hour from Nashville and Franklin. With necessities like grocery stores and a local YMCA a short drive away, locals aren't too far from daily luxuries, but they're not too close either. Considering the tourism boom in the city, residents take comfort in the assurance that the pedal taverns have never made it this far out of town.