Phoenix Local Life
6 Reasons Tucson is a City for Book Lovers
Tucson is a cultural melting pot for a variety of artistic and celebrated events. The Old Pueblo shines as a one-of-a-kind city thanks to its unique and local stores, connection with nature, and increasingly buzz-worthy food scene. But book lovers will also appreciate the many ways in which this city is the perfect place for those who love the written word.
Not only are there a plethora of indie bookstores throughout Tucson, but the city is also a hotspot for poets, established authors, and novice writers, as well as literary festivals and events. If you're moving to Old Pueblo and want to explore the literary scene, then check out these six reasons why Tucson is a city for book lovers.
Indie Book Shops on 4th Avenue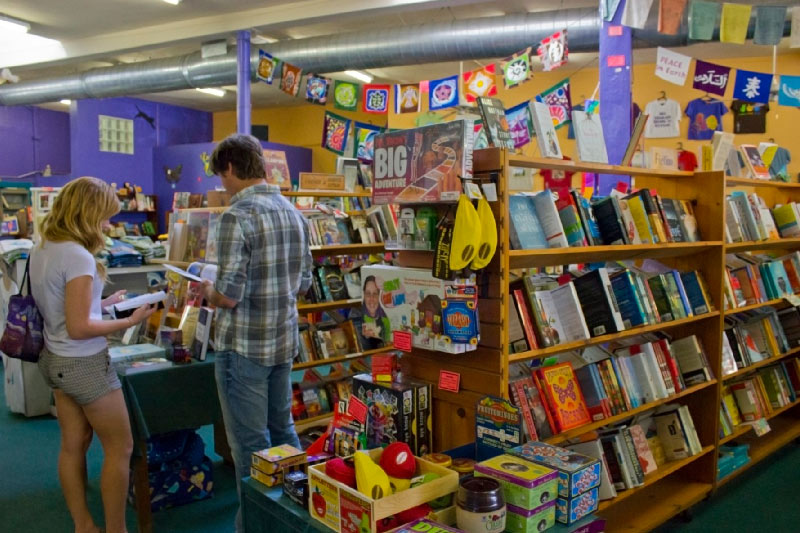 You'll find a treasure trove of independent bookstores along 4th Avenue in Downtown Tucson. Antigone Books is one local favorite. The store was recently taken over by three women employees who raised public donations to complete the purchase of the bookstore. The store has been a staple in the neighborhood and is known to carry quirky reads, hard-to-find novels, and even includes three sections dedicated to LGBT selections. Just up the street you'll find The Book Stop, offering a wide variety of used, rare, out of print, and scholarly books beloved by the 4th Avenue crowd. Heading north on 4th Avenue to the University neighborhood, you'll find Revolutionary Grounds, which hosts progressive and political groups as well as book clubs, a Marx study group, and open mic nights. Those searching for books about occult topics and whimsical creatures should stroll over to Celestial Rites, a friendly "metaphysical destination" with a selection of rare finds.
Secondhand Bookstores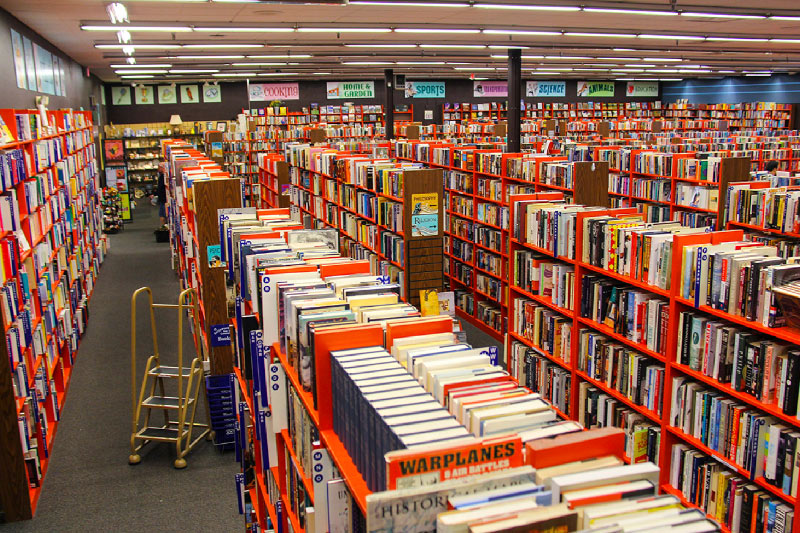 Besides the indie book vibe in Downtown Tucson, there are plenty of other spots to get used books. Bookman's has three locations, including one by the Horizon Hills neighborhood, which features storytime and summer events for the young bookworm crowd. Mostly Books is another indie gem in East Tucson with obscure titles as well as new and used books. You can also find a cluster of antique stores on 22nd Street in Southeast Tucson that carry vintage books and magazines.
Local Libraries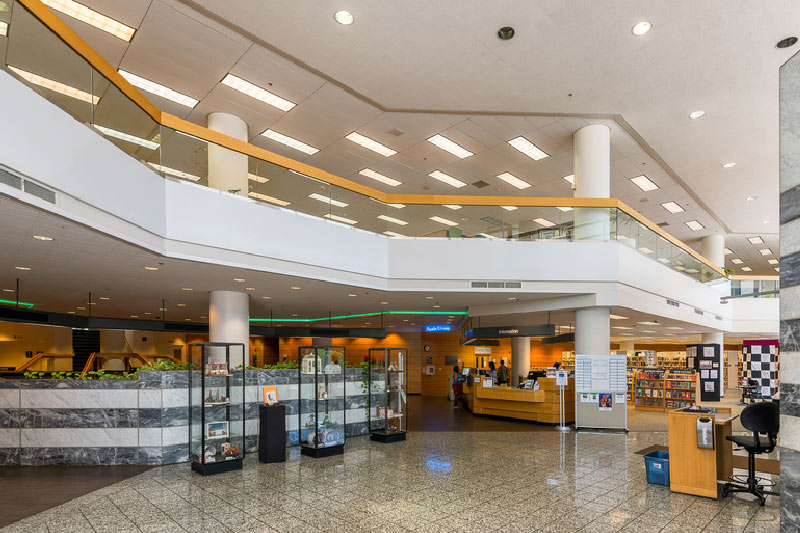 There is no better way to determine whether a city is committed to a culture of reading than at the local libraries. "Tucson is a very well-read population," Susannah Connor, a librarian at the Dusenberry-River Library near the Fairfields River Estates neighborhood, told the told the AZ Daily Star. "People are hungry to connect over books." It's also one of the reasons that Pima County Public Library and 20 branch locations offer several literary initiatives designed to support readers and authors.
For more than 40 years, Southwest Books of the Year has been promoting regional books and getting them into the hands of Southwestern book fans. These books are chosen by a panel of reviewers that consist of subject specialists and a team of librarians from the community. Ravenous Readers Roundtable is like an online book club but is made up of the library's team of genre specialists and reading advisors. They write for the library website and blog about their favorite books, offering reviews and recommendations as well as reading guides and lists. The library also offers a Writer-in-Residence program, which gives published authors a creative workspace within the library. These resident writers also give back to the local writing community with one-on-one consultations and workshops on the writing process. Currently, Susan Cummins Miller is their in-house writer, stationed at the Kirk-Bear Canyon Library in East Tucson.
The Pima County Public Library also provides special programs for children. Read to a Dog is one of the library's programs that's designed to allow kids to read to a non-judgmental listener, in which case this is a furry friend. The program started in 2006 at the Himmel Library with just one dog. Now, there are more than a dozen locations with multiple dogs participating in this program throughout the entire county.
You'll also find dozens of neighborhoods throughout Tucson that support the popular Little Free Library. Neighborhoods like Broadmoor Broadway have their own Little Free Library in Malvern Plaza at the corner East Malvern and East Arroyo Chico streets. The goal of this free library is to have residents swap books in a central gathering place while promoting literacy within the community.
There is also the impressively stocked University of Arizona Main Library offering flexible spaces, helpful experts, a wide range of technology, and in-depth research collections that encourage patrons to foster new ideas and help build new connections.
Tucson Festival for Books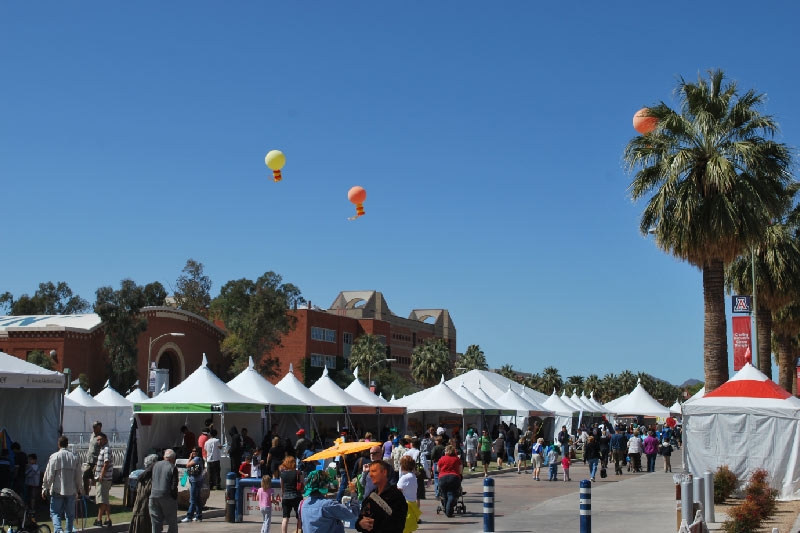 You have not been to a literary convention unless you have witnessed the Tucson Festival of Books, which takes place every spring. The two-day event attracts more than 130,000 visitors and features readings, presentations, and workshops from over 400 authors in a community-wide celebration of literature. Located at the University of Arizona's Main Gate Mall in the University neighborhood, the festival features live music, poetry readings, science presentations, and dancing, which can be seen at various stages and locations throughout the university's campus. The festival also includes hundreds of exhibitors selling books and providing information about the craft and business of writing. If you've never attended the fest, then you'll want to read this First-Timer's Guide to the Tucson Festival of Books so you can make the most out of your experience.
Workshops, Classes, and Seminars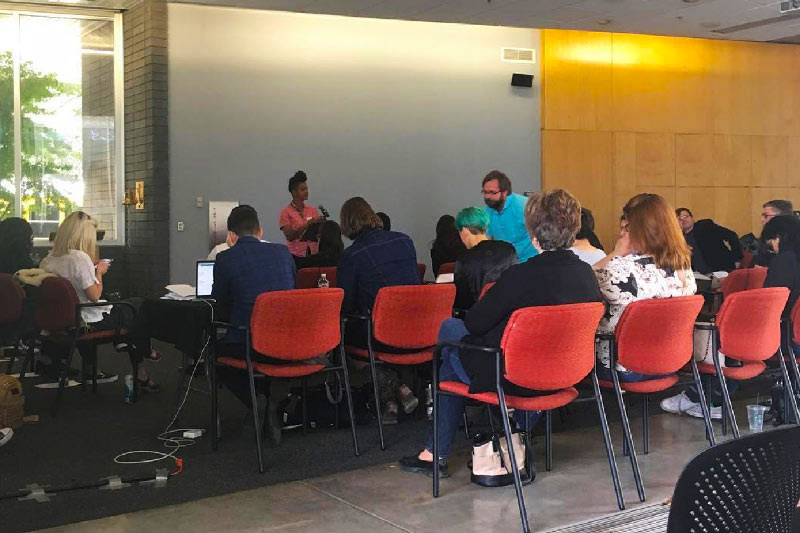 There are boundless ways to cultivate the craft of writing for those who are experienced as well as those looking to take a stab with an amateur's enthusiasm. The Writers Studio was designed to help students discover and nurture their own voices by "trying on" many approaches to fiction and poetry. They welcome students at all stages, from novice to those with MFAs looking for additional instruction, and offer weekly classes near the River Park neighborhood.
Poetry aficionados will appreciate the University of Arizona's Poetry Center, which is one of the largest poetry centers in the country. It offers a variety of programs including workshops, classes, and discussion groups that are open to public. The center also hosts contests and a reading series, and provides a platform where students can practice their craft and recite their work in front of an audience.
Casa Libre en la Solana has been a home for literary artists in Downtown Tucson since 2004. Its main purpose is to support and enhance the creativity of professional and novice writers by providing professional development opportunities as well as offering classes, readings, and workshops. Casa Libre hosts a reading series that's curated by Tucson community members as well as special programs like its one-time events that support visiting writers traveling with new books.
Neighborhood Book Nooks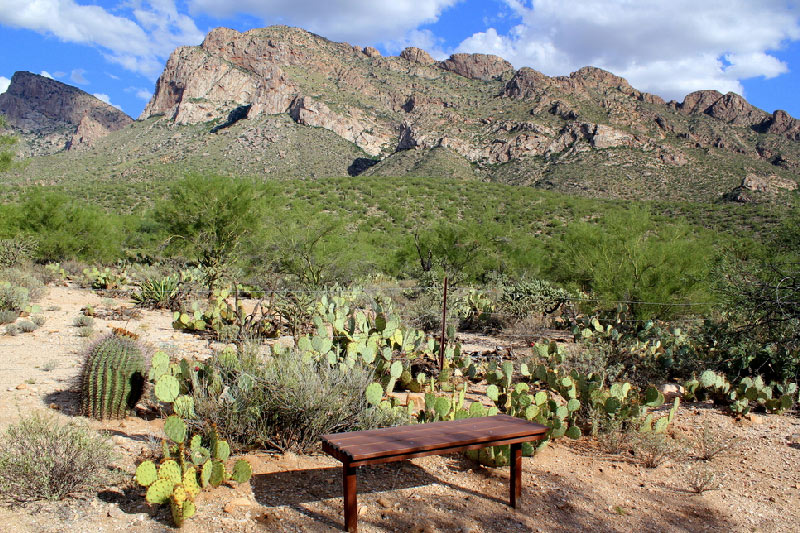 You can always curl up on the couch with a good book in hand, but for those of you who enjoy reading outside under a shady tree or on a park bench, Tucson has plenty of options. The city has many neighborhoods that offer small greenspaces or quaint parks like Amphi Neighborhood Park in North Tucson. But if you're looking for a larger green space then you'll have plenty of options to choose from, including the Tucson Botanical Garden near El Oasis and Reid Park Zoo near the Colonia Solana neighborhood, which provide the perfect outdoor setting to catch up on the latest novel.