National Real Estate
6 Things to Know About Buying a Home in Philadelphia
Every year, more than 28,000 people pack up their lives in New York to put down roots in Philadelphia, according to U.S. Census data. But what's the City of Brotherly Love got over the Big Apple?
The numbers say it all: affordability. The median home sale price of a single-family home in Philadelphia was in the mid $100s at the end of 2018. Meanwhile, the median sale price across the country is over $200,000.
Still, while Philly prices are much easier to stomach than those in other major U.S. cities, there are unique aspects of buying in this city that any first-time homebuyer should know before signing the many dotted lines.
Most Philly Homes Are Old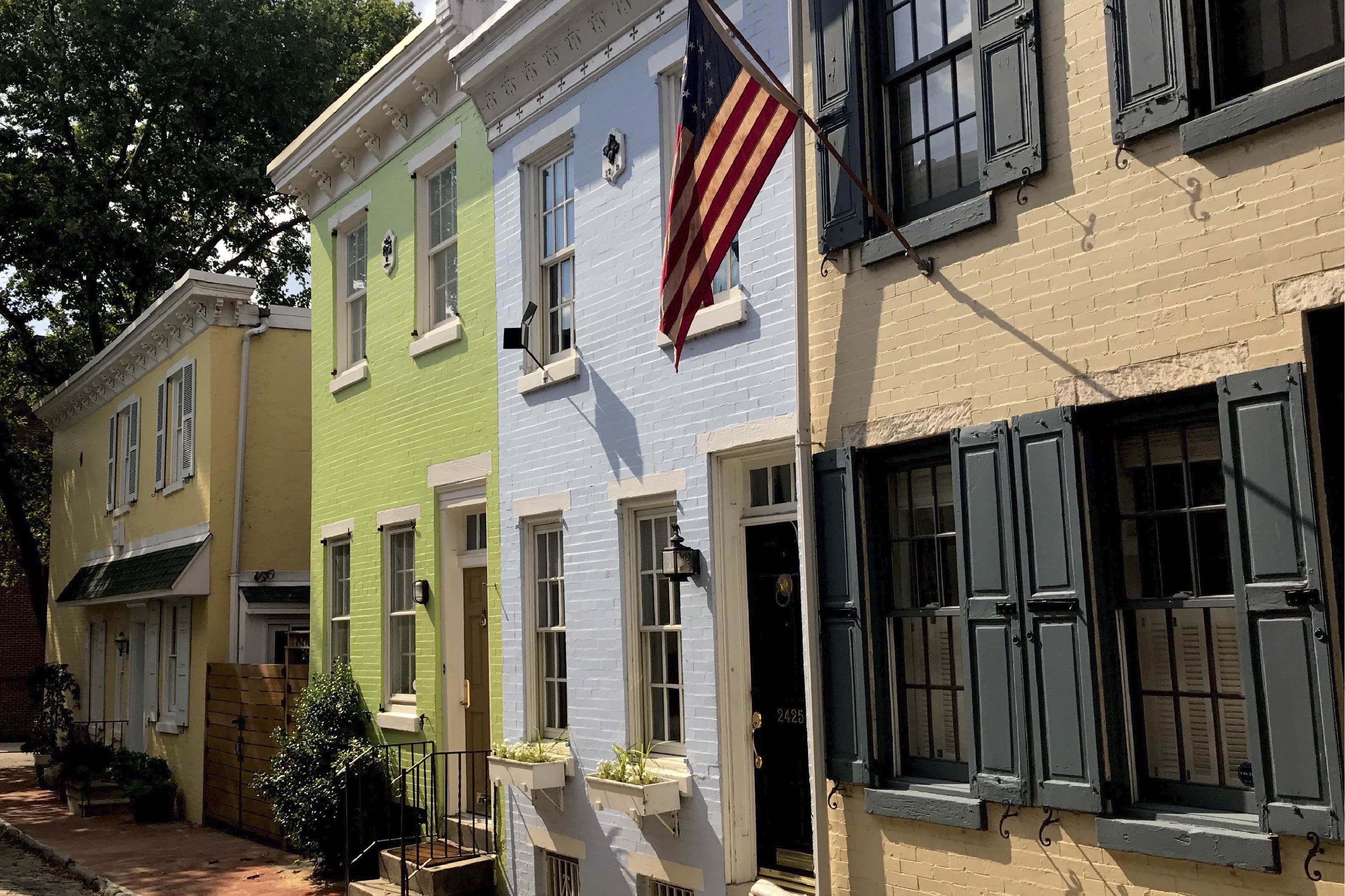 This country's founding fathers signed the Declaration of Independence and the U.S. Constitution in this city, which is to say that Philadelphia, by American standards, is very old and its housing stock reflects this. The median age of a Philadelphia home is 94 years old—most homes across the country are 40 years younger.
The upside of this is that if you're looking for a home filled with history and charm, you're definitely house hunting in the right city. The downside: Old homes mean more repairs sooner rather than later, from boiler replacements to paint jobs to window treatments.
A good inspection should make note of those red flags, but if you're looking for a move-in ready, modernized home, then that 115-year-old rowhome may not be a good fit. Instead, look to some of the new condos on the rise in Center City or large townhouse developments in neighborhoods such as Kensington and Graduate Hospital.
Philly Is a City of Rowhomes
Since Philly's founding, rowhomes have been a staple of the city's architecture and remain the most common type of housing stock today. They tend to range in architectural styles and square footage—some go as tiny as 500 square feet—but there's a good chance you'll come across more of these homes in your search than stand-alone homes.
In other words: You'll be sharing walls with your neighbors, so get to know them.
Are you looking for more yard to go with that house? You might want to seek out neighborhoods in West or Northwest Philadelphia, such as Mt. Airy and Chestnut Hill. You're more likely to find a larger selection of stand-alone homes here, though it should go without saying that more space comes at a premium.
Get to Know Your Neighborhood
Philly is a city of neighborhoods—but what one person calls Fishtown another may call Kensington. In fact, the city doesn't define official neighborhood boundaries.
That said, the neighborhood pride is real in this city, so it's well worth the effort to get to know the community that you're zeroing in on during your house hunt. Take a walk to get the lay of the land at various times of the day and talk to current residents—this feedback will help you decide whether or not this is the community for you.
Get to Know the Term "Catchment"
As you peruse real estate listings, chances are you'll come across the word "catchment" in the description. Catchment boundaries are different from neighborhood lines—they're determined by the Philadelphia School District. If sending kiddos to school nearby is in your future, catchments may be something you'll want to consider in your house-hunting process.
Calculate Closing Costs Into Your Budget...
You've done your homework and budgeted for a $300,000 home. But you may experience some sticker shock once closing costs, which include the city's realty transfer tax, are factored into your calculations. Many first-time homebuyers aren't aware of this tax, which applies to the sale or transfer of real estate located in Philadelphia. In some cases, the tax can tack on as much as $10,000 or more to a sales price.
As of 2019, the city's realty transfer tax is 4.278 percent of the sale price or assessed value of the property. Factor this into your initial calculations for a more accurate picture of how much house you can really afford.
…and Property Taxes
Philly is like most other major U.S. cities in that property taxes vary by neighborhood. But unlike other cities, Philly doesn't have a cap on property tax increases. That means the property taxes on your home could jump in any given year, depending on the assessment (the market value used to calculate property tax bills) that the city makes on your house.
This lack of stability can be hard to budget for, but keep this in the back of your mind when crunching numbers—especially if you are house-hunting in a hot Philly neighborhood.