Los Angeles Local Life
7 Hidden Beaches Near Los Angeles
When people first come to Los Angeles, they tend to visit the city's most recognized beaches, such as Santa Monica Beach, Venice Beach, Huntington Beach, Manhattan Beach, or Hermosa Beach. While these well-known beaches are known for their beauty, amenities, convenience to the main points in the city, and overall popularity, the price of visiting these beaches might mean hours of sitting in traffic and looking for parking, as well as overcrowding. Luckily, Los Angeles has plenty when it comes to coastal beach living, and yes—there are several hidden and lesser-known beaches.
Here are 7 hidden beaches, located in and around the city.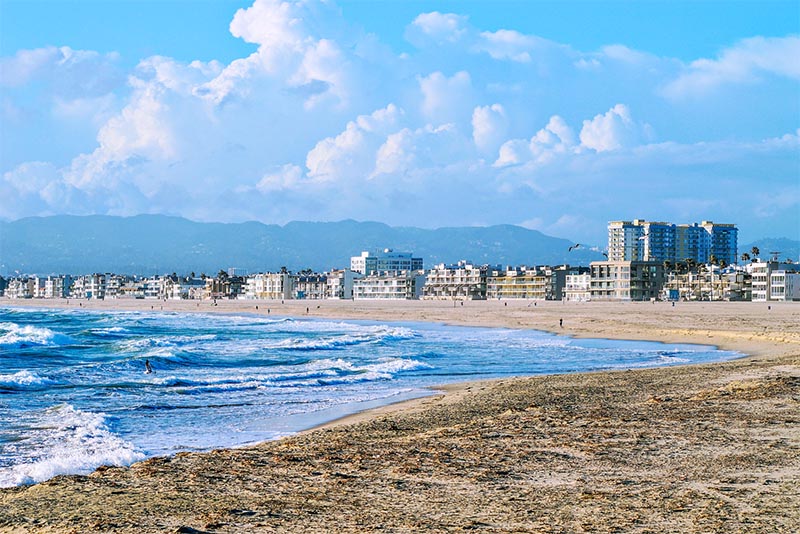 Head towards the coastal community of Marina del Rey, which sits just south of Venice Fishing Pier, and you'll find Marina Peninsula Beach. This beach offers the beauty of Venice without the busy atmosphere. Although Marina del Rey has been experiencing more development in recent years, the neighborhood is still untapped compared to other LA beach communities. For those who want to avoid the traffic and lack of parking in Venice, Marina Peninsula Beach is the perfect secluded beach to visit. Parking can be found along Via Marina towards the harbor entrance's north side.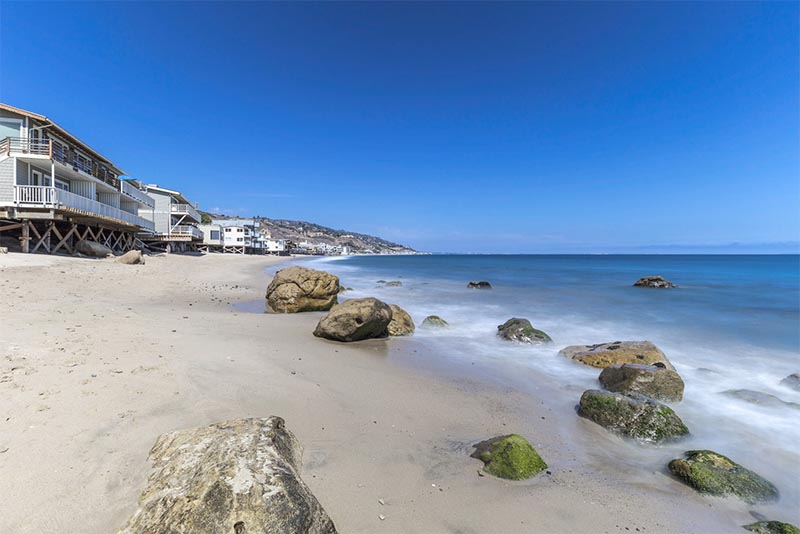 Known by locals as "Billionaire's Beach," Carbon Beach is one of Malibu's hidden gems. Not only is the one-and-a-half-mile beach less packed than Zuma Beach or Malibu Pier, it's also home to many wealthy business owners and Hollywood talent. There are two main entry points to the beach, East Access and West Access. This beach is difficult to find because it is hidden by a line of beach homes. However, once you get there, you'll find a near-empty beach that is completely spotless. Take a stroll along the Carbon Beach shore, relax, and admire the extravagant beach homes. This beach is so secluded, it's not close to amenities, such as restaurants or even bathrooms, so remember to bring your own snacks and prepare ahead of time.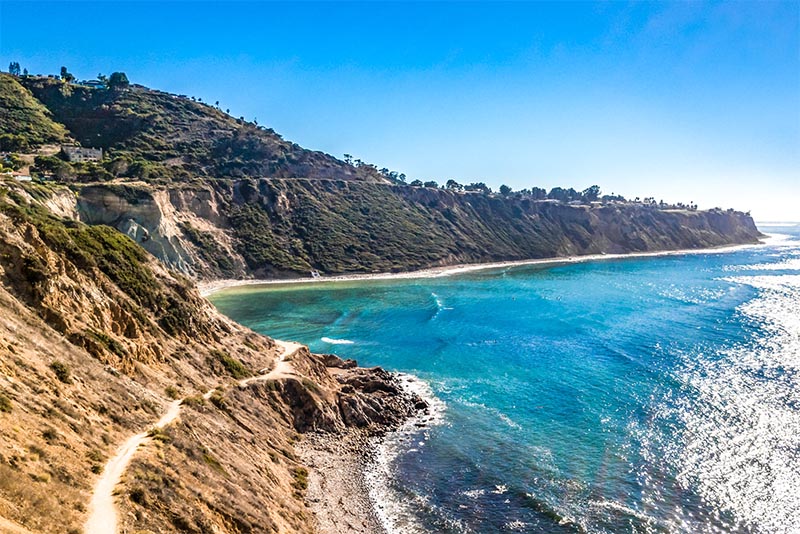 Skip the long lines and hoards of tourists in Redondo Beach and Torrance Beach. If you head a bit further south, visitors can find Malaga Cove Beach in the affluent neighborhood of Palos Verdes Estates. Unlike its neighboring South Bay beach cities Redondo and Torrance, which is a bustling community, Palos Verdes is quieter with limited nightlife options. To enter the beach, make a beeline towards the Malaga Cove Trail starting at the parking lot, located at the intersection of Via Arroyo and Paseo Del Mar.
Point Fermin Park Beach - San Pedro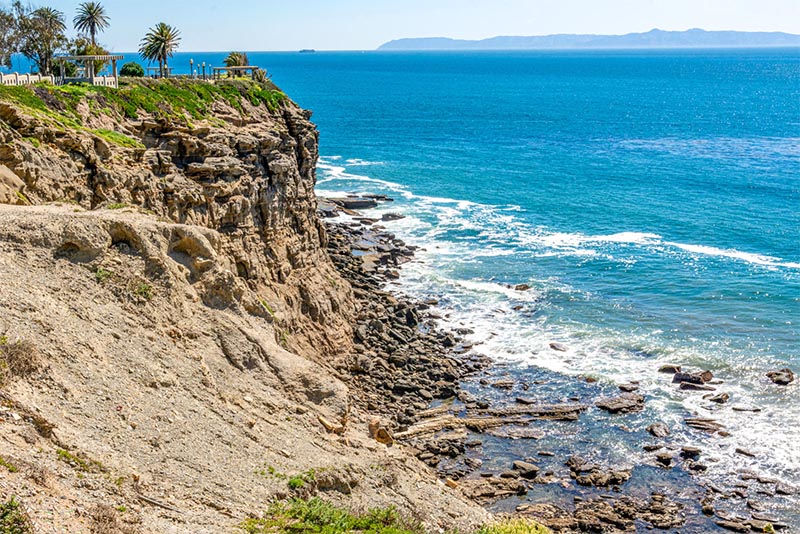 San Pedro is a premier oceanfront neighborhood located near the South Bay beach communities. With a laidback atmosphere, a vibrant community, and roots in LA history, San Pedro has been a place where homeowners want to live. A popular fixture in the neighborhood is the family-friendly Point Fermin Park and Lighthouse, both of which are located on a bluff overlooking the ocean. However, many people stay at the top, which is why Point Fermin Park Beach is often skipped during a visit. This beach is a bit rockier compared to its more spacious neighboring beaches, but that makes it ideal for tide pools. Point Fermin Park Beach tends to be free of tourists and crowds. There are two main trails that connect to the beach entrance, simply head towards the west end of Paseo Del Mar.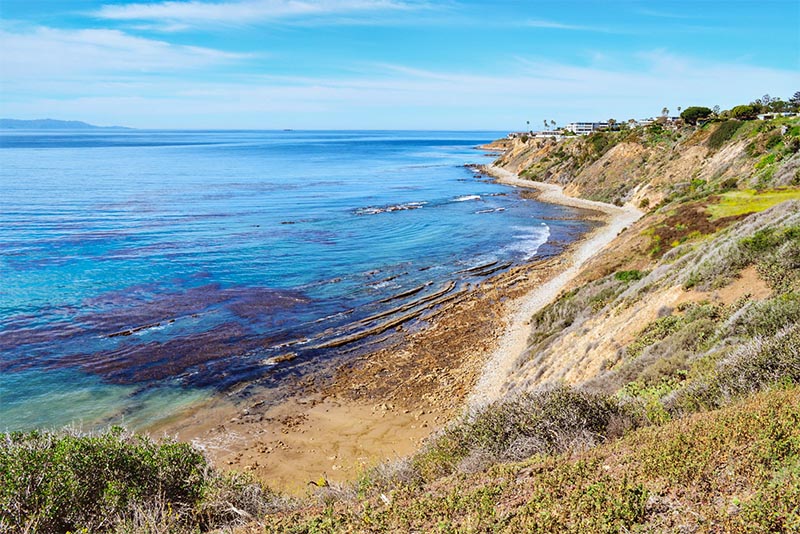 Abalone Cove is considered a relaxing beach among locals in the quiet community of Rancho Palos Verdes. The main park, Abalone Cove Shoreline Park, features both Abalone Cove and Sacred Cove. Both of which are great for beachgoers interested in uninterrupted tidepools, hiking trails, and views from the top of the bluff. The entire park itself is a State Ecological Preserve, which protects animals and marine life. However, due to limited lifeguard availability and unpredictable tide pools and unstable cliffs, the City of Rancho Palos Verdes decided to close off a portion of these areas. To access Abalone Cove Beach, simply follow the trail from the parking lot off Palos Verdes Drive South. Visitors won't regret the scenic views of both the ocean and Catalina Island.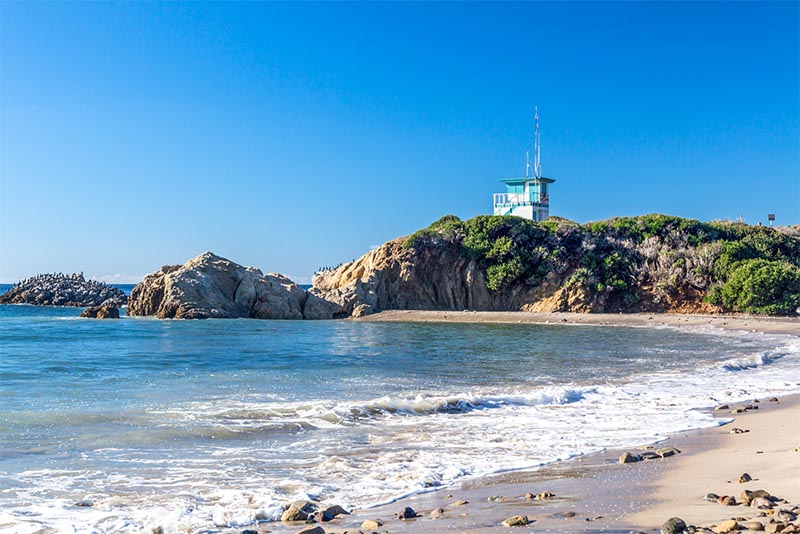 Malibu is simply filled with hidden beaches, and Leo Carrillo State Beach is one of them. For those who enjoy taking their dog along for a beach trip, Leo Carrillo State Beach is a great dog-friendly option. Since Leo Carrillo State Park is located a bit further along Pacific Coast Highway, away from Malibu's more tourist-filled beaches, this area provides more spacious and crowd-free beaches. Simply drive about a mile past Leo Carrillo State Park towards the parking areas along the highway, and visitors can easily access the hidden 1.5-mile beach. Look for a yellow hydrant, which quietly marks the beach entrance, and take the steps down to the beach.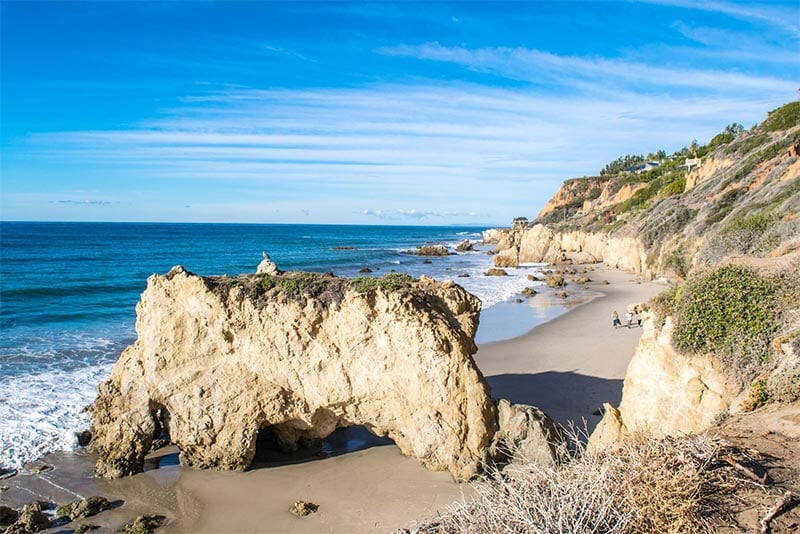 Although El Matador Beach has become more well-known throughout the years, it is still relatively secluded in Malibu, and well worth the visit thanks to its spectacular views. Due to its lack of crowds and picturesque backdrop, this pocket beach is frequented by many photographers and models, so don't be surprised if you witness a real-life photoshoot in action. The beach entrance is rather narrow, so be careful maneuvering onto the sand. The best time to check out this hidden beach is during low tide, when the caves, tide pools, and infamous rock formations are still visible. This beach can be found towards the end of Pacific Coast Highway and is part of the larger Robert H. Meyer Memorial State Beach.