Dallas-Ft. Worth Real Estate
Dallas-Fort Worth Real Estate: The November Digest
Dallas is the nation's ninth largest city, and Fort Worth is the fifth largest city in Texas. Together, Dallas-Fort Worth is the fourth largest metro area in the U.S., and it's characterized by a booming economy and dynamic lifestyle.
Based on corporate relocations, population growth, and a relatively low cost of living, D-FW is a top U.S. real estate market. PricewaterhouseCoopers and the Urban Land Institute's annual Emerging Trends in Real Estate report ranks Dallas-Fort Worth as the No. 1 market for overall real estate prospects in 2019, compared to 78 other cities and metros nationwide.
D-FW's ticket to staying on top centers on neighborhood and homebuying trends. When walkable urban communities began trending, Dallas revitalized several once-forgotten areas into hot live-work-play neighborhoods, including Uptown Dallas, Deep Ellum, Bishop Arts District, and The Cedars. Also, many new neighborhoods have taken shape to meet the demand for more affordable housing, like in the Chisholm Trail Ranch master-planned community in Fort Worth.
Since Dallas-Fort Worth's housing stock ranges from starter homes to opulent mansions, Dallas was positioned for the latest buying trend, luxury homes in the $1 million-plus range. In the third quarter, the city's year-over-year increase in mansion sales outpaced the other nine metros in the nation's top 10 markets.
Neighborhoods With the Most Homes for Sale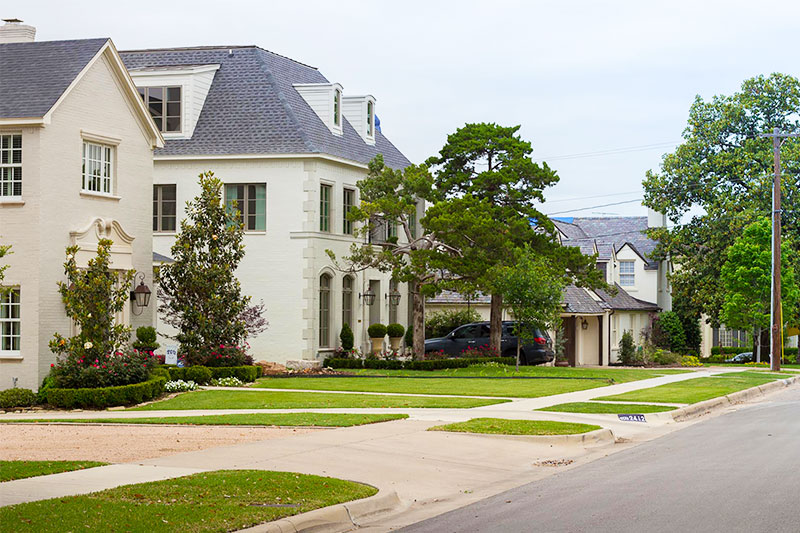 Preston Hollow, located in North Dallas, has currently over 560 homes for sale, according to Neighborhoods.com listings. Though the median price is over $1 million price points run the gamut from $113,000 to $38.5 million. Characterized by large mansions, sprawling estates, and Dallas' most notable residents (like former President and First Lady, George W. and Laura Bush), Preston Hollow has homes dating from the 1930s to newly built contemporary houses. Preston Hollow is served by 29 public and private schools, and it's surrounded by prime shopping and dining.
Arlington Heights in Fort Worth is a super neighborhood that encompasses Sunset Heights South, Como, West Beyer, Monticello, and Crestwood. In addition to the Fort Worth Opera and theaters, it's also home to the Fairmount Historic District. Arlington Heights currently has over 210 homes for sale with a median price in the low $300s, though prices range from $49,998 to $1.75 million. While most single-family houses date from 1893 to the mid-1900s, homes around the more walkable and urban Cultural District include modern condos, townhouses, and lofts.
Most Popular Neighborhoods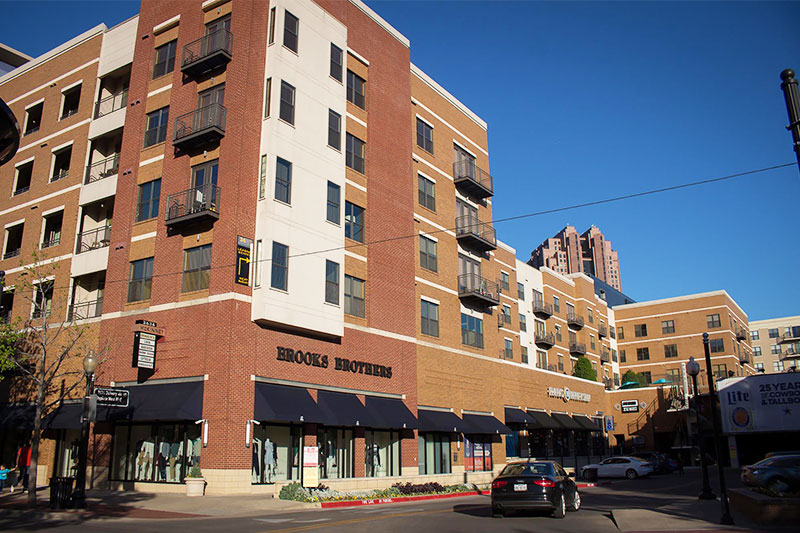 Uptown Dallas is the most walkable, urban neighborhood in the city. Not only are residents just steps from job opportunities, gourmet grocers, boutique shopping, the Katy Trail, parks, dining and nightlife options, the neighborhood is conveniently surrounded by the Arts District in Downtown, Oak Lawn, Turtle Creek, Knox/Henderson, and East Dallas. Uptown housing ranges from multi-million-dollar estates and State Thomas historic homes to luxury townhouses, lofts and high-rise condos. The current median sale price is in the high $300s.
The Southside neighborhood in Fort Worth offers a diverse fusion of historic charm and urban lifestyle where residents never have a dull moment. From attending free Friday concerts and sampling restaurants to exploring drinking establishments and perusing the seemingly endless shopping options, there are countless ways to soak up the Southside vibe. Though primarily offering single-family homes, attached condos, townhouses, and lofts are available in new buildings as well as in renovated structures. Home prices presently range from under $100,000 to just over $1 million, and the median price is in the mid $100s.
Most Expensive Neighborhoods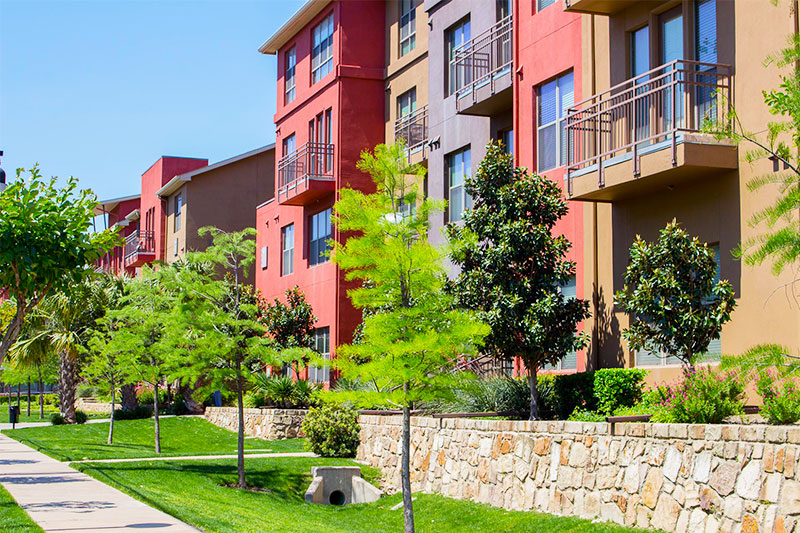 Park Cities, which is comprised of Highland Park and University Park, is one of the most expensive Dallas neighborhoods. Though the current homes for sale run from the low $300s to $16.75 million, the median price is over $1.3 million. The priciest part of Park Cities is the Turtle Creek area close to Dallas Country Club. In addition to mansions and estates dating from 1906 to 2018, the neighborhood contains luxury townhomes, condos, and lofts. It's also home to Southern Methodist University (SMU), it houses the top private schools in Dallas, and it's an epicenter for fine dining restaurants and designer shops.
TCU-West Cliff, which is home to Texas Christian University, is one of the more expensive neighborhoods in Fort Worth.While condos and townhomes are mostly located near TCU, single-family homes are nestled in subdivisions further from Downtown. Despite the college town vibe around the university, the side of the neighborhood that's dotted with greenspace and playgrounds appeals to families and young professionals.
Affordable Neighborhoods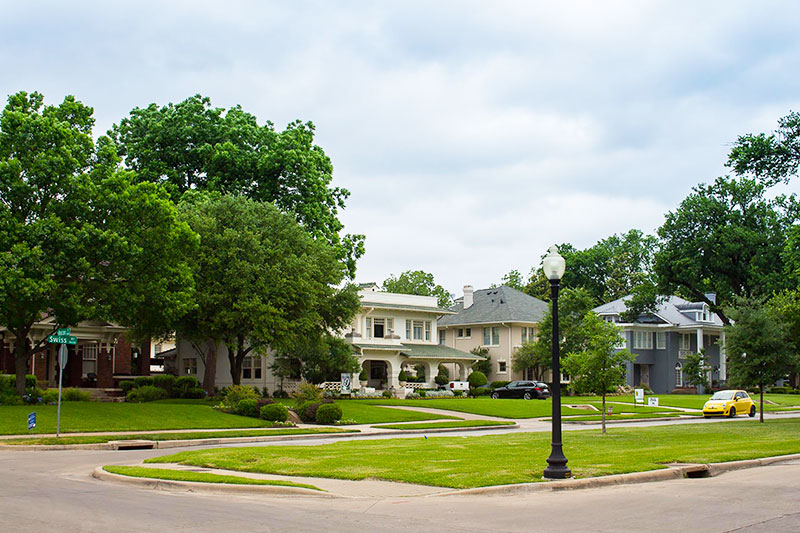 Located in a corner of Old East Dallas, the Bryan Place neighborhood offers one of the best deals in town. Not only does it have a quirky vibe all its own, it's surrounded by some of the trendiest urban neighborhoods in Dallas, all within walking distance. Between Uptown Dallas, Cityplace, and Deep Ellum, you can triple your walkable urban lifestyle for the a low median sale price in the mid $300s. Bryan Place home choices include single-family, townhouses, and condos.
In many ways, the Fort Worth Cultural District is one of those rare neighborhoods that some homebuyers can't afford not to live in. The median sale price is in the mid $300s, but the lifestyle is priceless. Since Fort Worth's culture spans from its cowboy and aeronautics heritage to world-class art galleries, museums, and performing arts venues, the Cultural District is the prime place to take it all in. Despite loads of walkable shopping and dining in the neighborhood, even more adventures are a couple of minutes away in Downtown Fort Worth and along West 7th Street. Housing options in the Cultural District range from moderately priced ranch-style homes to luxury high-rise condos and mansions.
Neighborhoods With Lots of New Construction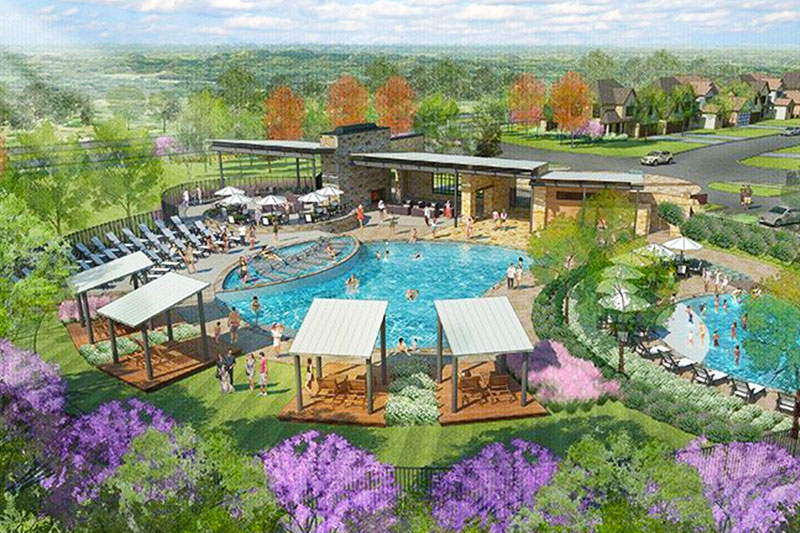 Though most new home construction is located on large tracts of land scattered throughout the Dallas-Fort Worth metro area, plenty of intercity new construction is available in both Dallas and Fort Worth. Here's a sampling.
Southside Place in the popular Cedars neighborhood features three-story, single-family homes beginning in the low $400s. The Enclave at Lake Highlands Town Center in the Lake Highlands neighborhood offers two-story patio homes starting in the mid $500s. Oak Park Gardens in Oak Lawn contains two-story single-family homes starting in the high $500s. Parkside at Trinity Green, in the trendy Trinity Groves restaurant and retail development, features three-story villas starting in the high $300s, and three-story cottages from the mid $400s.
Chisholm Trail Ranch is the newest master-planned community in Fort Worth. Located at Chisholm Trail Parkway and McPherson Boulevard in southwest Fort Worth, new single-family home prices start in the mid $200s. Besides offering an impressive list of on-site amenities, the development is adjacent to Chisholm Trail Community Park and Chisholm Trail Community Center where even more amenities are available.