Dallas Real Estate: Mansion Sales Trending Hot Despite Market Cooldown
Dallas Real Estate: Mansion Sales Trending Hot Despite Market Cooldown
Residential real estate in Dallas-Fort Worth is proof that market trends can turn on a dime.
Between low interest rates and a near 70 percent jump in home prices since the Great Recession, 2018 was a record-breaking year for home sales.
Despite robust sales, escalating home values were a double-edged sword. Mansion sales were a prime example. Though a significant number of moderately priced homes sold for more than the asking price almost as quickly as they were listed, mansions often stayed on the market for months, which prompted some owners to sell via online auction.
On the upside, digital showings offered lavish mansions and estates a global audience of potential buyers, but on the downside, properties that sold with no reserve often yielded far less than the asking price.
First-time buyers were another example. Although the homebuying demand was high among millennials, so were home prices, which sidelined part of a historically large segment of the market. As real estate players devised different ways to meet the demand, affordability started trending.
Consequently, real estate agents zeroed in on less urban neighborhoods and suburbs for median price home showings. Developers began building neighborhoods with patio homes and smaller lots sizes. Most major builders launched affordable home lines, and flippers snapped up fixer uppers that they fixed, flipped, and sold at affordable prices.
While affordability will never go out of style, sales of $1 million-plus luxury homes and mansions went full circle in early 2018 and shifted to the year's hottest trendsetter in spite of a market cooldown in lesser priced homes that equated to 14.7 percent in Dallas County, 14.4 percent in Collin County, and 10.5 percent in Denton County.
Dallas Leads the Nation in $1 Million-Plus Luxe Homes and Mansions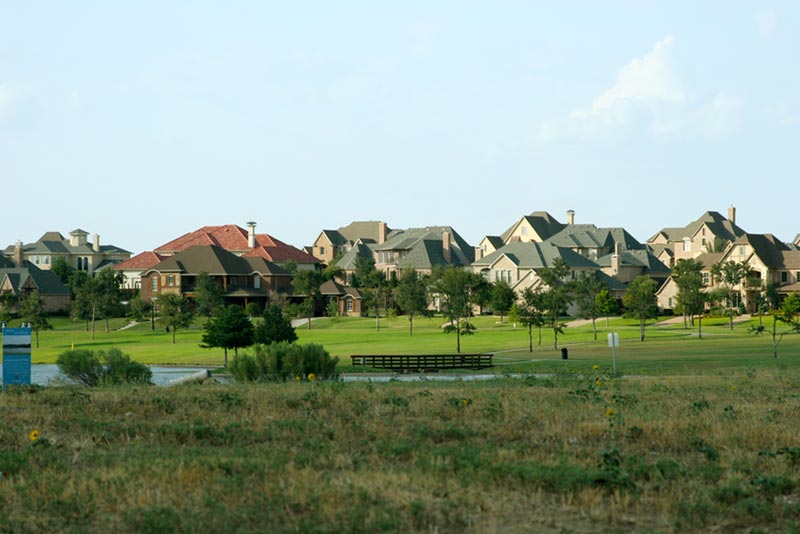 Dallas narrowly landed in the top spot for the largest sales increase of high-end properties in the U.S. At the end of the third quarter, mansions and luxury home sales in Dallas were up 29.4 percent compared to the same year-over-year period in 2017. In the third quarter alone, over 300 high-end properties changed hands.
While the influx of corporations and C-level executives relocating to the Dallas area likely helped drive the gains, an upsurge in mansion and luxury home sales was (and still is) trending nationally. The other top 10 metros include Denver with 29 percent, Miami with 25.1 percent, Boston with 19.6 percent, San Francisco with 14.7 percent, Atlanta with 13.8 percent, and Washington, D.C. with 6.4 percent. Luxury home sales in Los Angeles fell slightly less than 1 percent.
On the state level, million-dollar home sales were up over 11 percent during the same time period, according to a report conducted by the Texas Association of Realtors.
"Statewide, we're seeing more homes priced in the $1 million-dollar-plus price class," Kaki Lybbert, chairman of Texas Realtors, said in the new report. "Many homes in the metropolitan areas of Texas reached that level due to increased land values."
Local real estate agents in Dallas-Fort Worth sold 1,825 luxury properties, which was the most sold in Texas. Houston followed with 1,669 sales in the $1 million or more range.
In stark contrast to 2017, luxury homes and estates averaged selling within 82 days at 92 percent of the asking price.
More than $3 billion in ultra-pricey properties were sold in North Texas through the real estate agents' multiple listing service, which denotes over 9 percent of the total residential sales volume for Dallas-Fort Worth.
Premier Mansion Neighborhoods and Areas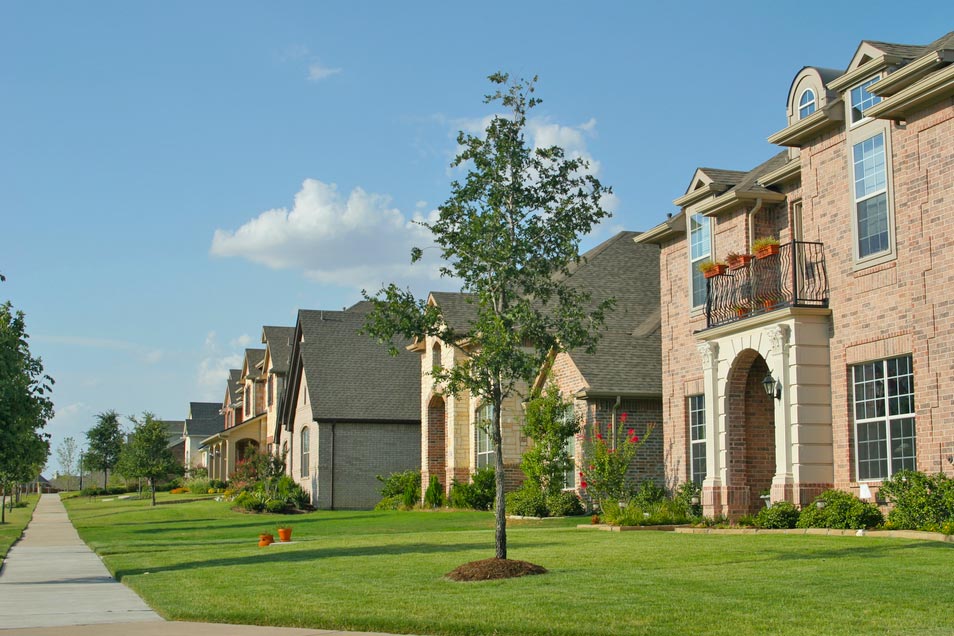 Between countless landmark estates and newly built mansions scattered throughout the metro area, Dallas lives up to its Big D moniker.
Preston Hollow is one of the most affluent neighborhoods in the city. Its natural, wooded landscape with creeks and hollows provides the perfect backdrop for sprawling estates and opulent mansions with build dates varying from the 1930s to recent new-builds.
Neighborhood residents range from former president and first lady George W. and Laura Bush to a Who's Who in Dallas business, finance, and professional sports.
The Crespi-Hicks Estate is the most famous mansion in the neighborhood. Tom Hicks—former owner of the Texas Rangers, Dallas Stars, and Mesquite Rodeo—purchased the 1938 mansion and estate in 1997 and spent three years and $100 million restoring its Old-World charm to showplace condition. In 2015, Hicks and his wife put the 27,092-square-foot mansion and 25-acre estate on the market for a $100 million price tag.
Legendary golfer Lee Trevino currently has his 10,000-square-foot Preston Hollow mansion listed on the market for $7.5 million.
In the greater Dallas-Fort Worth metro, other premier areas for luxury mansions include Highland Park, University Park, Southlake, and Northwest Flower Mound.
Notable Mansion Sales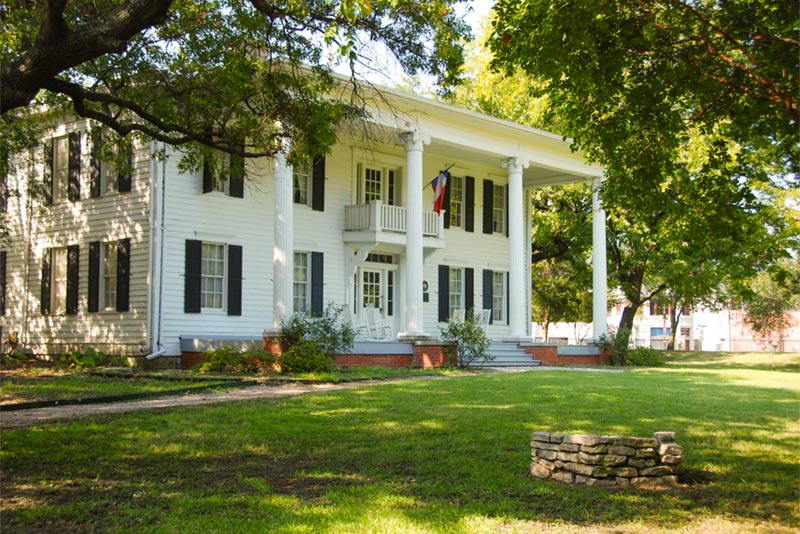 The prestigious Wyly Mansion, across from the Dallas Country Club in Highland Park, sold for $9.4 million. Built in 1924 and consistently updated, former billionaire Sam Wyly purchased the lavish mansion and 5-acre estate in 1965 for $160,000.
The Preston Hollow estate owned by oil tycoon and philanthropist T. Boone Pickens sold for nearly $6 million, which included the 8,906-square-foot mansion and one acre of land.
The Crespi-Hicks Estate made several encore appearances on the market. After purchasing the $100 million property from Tom Hicks in 2016, billionaire financier Andy Beal—who never lived in the mansion—decided to sell a year later for $48.9 million.
When the estate didn't sell within a few months, Beal opted for a quick sell via a boutique online auction where prolific Dallas developer Mehrdad Moayedi snapped it up for $36.2 million.
According to Forbes, Moayedi has put the most expensive mansion ever sold in Dallas back on the market for $38.5 million, including 14 acres. The remaining original acreage will become Crespi Estates, a new gated residential community.