Discover These 7 Neighborhoods in Northeast Los Angeles
Discover These 7 Neighborhoods in Northeast Los Angeles
Over the past decade, Los Angeles has been experiencing development in nearly every part of the city. While the west side has grown into the tech-run Silicon Beach, the east side has transformed into a mecca for luxury mixed-use development.
But what about Northeast Los Angeles? The region that sits north of Downtown Los Angeles has also been experiencing some change in recent years, and it has come a long way from its humble days as a quiet, sleepy part of the city. Today, there's a growing interest in Northeast LA as a destination for recreation, trendy dining, eclectic arts, and a variety of homes.
Here's a guide to Northeast Los Angeles' seven neighborhoods.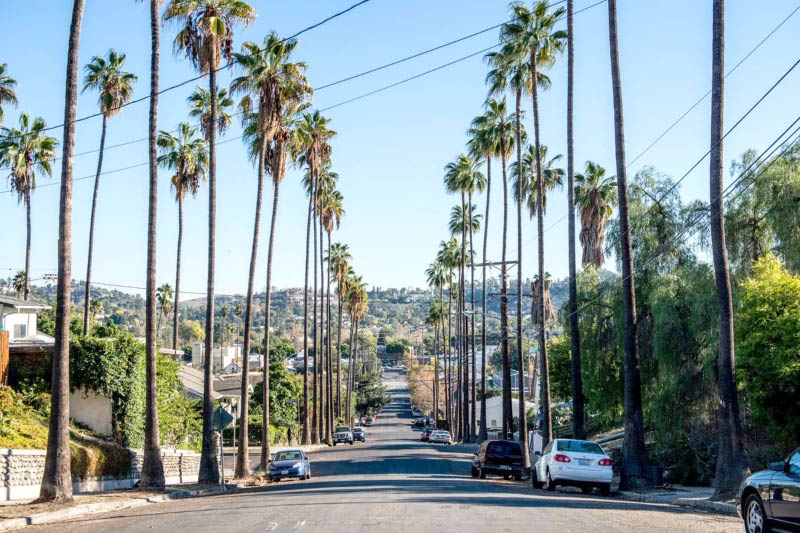 With tree-lined streets, high walkability, and great food options, there are plenty of reasons why you should move to Highland Park. This neighborhood has been rapidly gaining popularity in recent years, especially with the rise of its neighboring communities, Silver Lake and Eagle Rock.
Today, the neighborhood has turned into somewhat of a foodie haven. Highland Park itself is a quirky place to live, with numerous unconventional activities. Whether you're interested in retro bowling, vintage boutiques, or historic homes, this diverse and varied neighborhood doesn't hold back when it comes to off-the-beat activities.
For those interested in checking out where all the action takes place, simply head towards York Boulevard and North Figueroa Street. Highland Park is also teeming with respected art galleries and studios, so for many artists, this neighborhood is a haven for networking opportunities.
Homes in Highland Park are priced starting in the mid $200s, but the median sale price is in the high $700s, according to Neighborhoods.com data.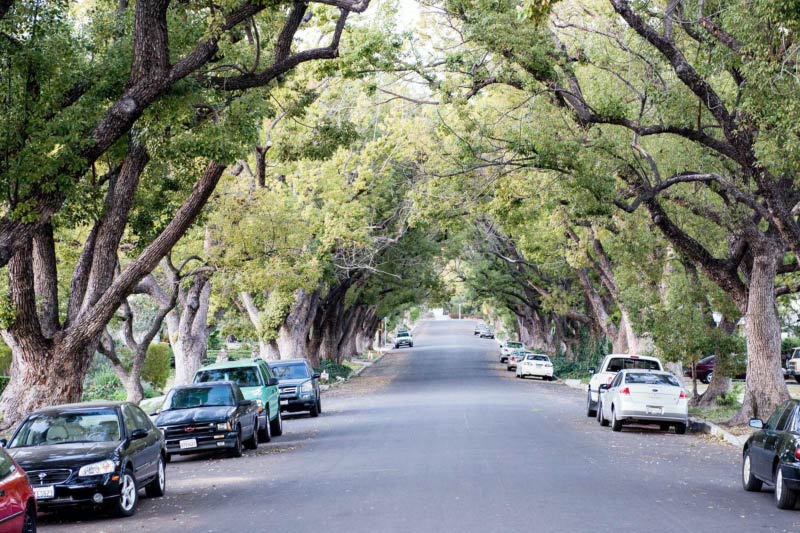 While Highland Park features more of an urban vibe, its neighboring community Eagle Rock is considered more family-friendly, tranquil, and continuously changing. The neighborhood has a rich history, from the origin of its name to its historic architecture, which includes Georgian, Streamline Moderne, Art Deco, Mission Revival, Mid-Century Modern, and many more.
Throughout the years, Eagle Rock has become one of LA's most popular neighborhoods, especially among homebuyers looking for a small-town vibe within a large city.
Eagle Rock is also home to Occidental College, a school with notable alumni such as former President Barack Obama and actors like Matt Damon and Ben Affleck, so it's not uncommon to see students and faculty out and about in this part of town.
Homes are priced starting in the low $700s, and the median sale price is in the low $900s.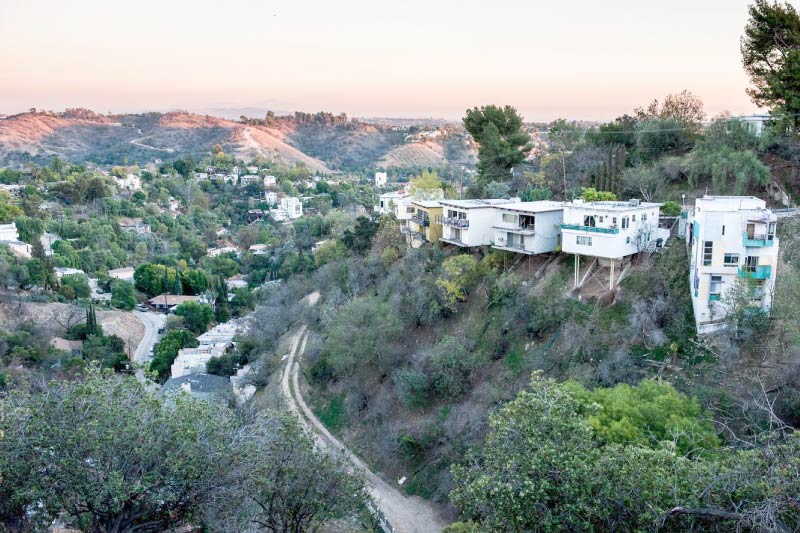 Although Mount Washington is attracting interest from more developers and homebuyers these days, it's still considered a quiet, mountainside neighborhood with a charming and rustic setting. It's located within the San Rafael Mountains of Northeast Los Angeles, and it's best known for quaint streets, homes, and architecture.
Residents in this neighborhood enjoy the scenic views, the hillside amenities, and the overall calming atmosphere within nature. According to LA Times, more people are noticing Mount Washington because of its close-knit community; easy access to employment opportunities in Downtown Los Angeles, Hollywood, and Pasadena; and its reputable elementary school.
Compared to other neighborhoods in Los Angeles, Mount Washington is still an affordable place to live, with home prices starting in the high $500s and a median sale price in the high $800s.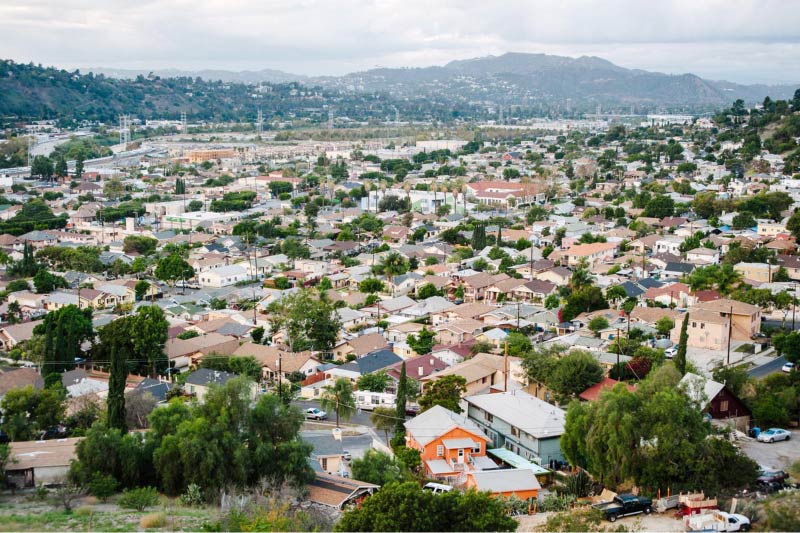 Directly west of Mount Washington is the very urban and densely populated neighborhood of Cypress Park. It's located in the river valley, which is a product of the Arroyo Seco and Los Angeles River, and it's also bordered by hills on three corners. Although the neighborhood has had a rocky past, nowadays, most people are drawn to the neighborhood's convenient location—which is equidistant between Silver Lake, Downtown, and Highland Park.
Residents in Cypress Park enjoy close proximity to the Gold Line, the LA River Bike Path entry point, and popular LA freeways (Interstate 10 and 110), which offer quick access to the west side and other neighborhoods.
Compared to other communities in Los Angeles, Cypress Park is still considered affordable, with home prices starting in the low $500s and a median sale price of nearly $600,000.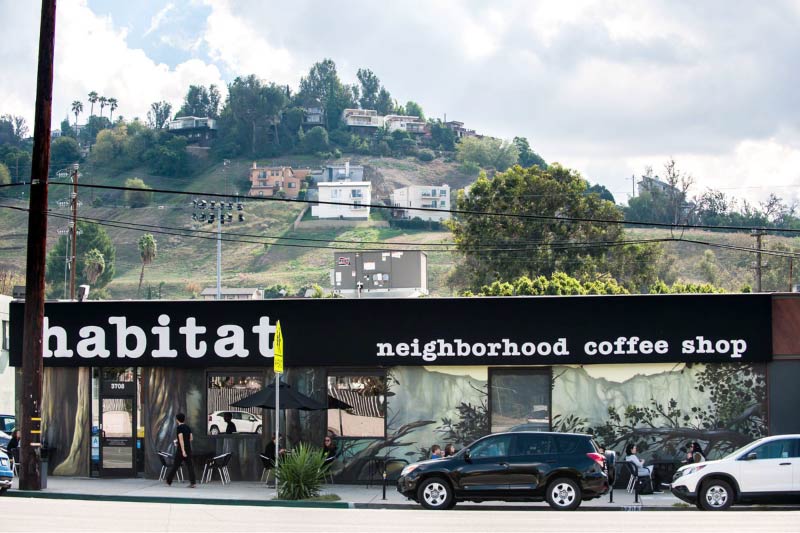 Another Northeast LA neighborhood that's growing in popularity is Glassell Park. Homebuyers looking for modest Craftsman bungalows and ranch-style homes will have no trouble finding them in this lush and historic neighborhood, which boasts the best of California living.
With the rising popularity of Northeast Los Angeles though, many residents are worried that the neighborhood will lose its small-town, midwestern charm in exchange for more urban, modern developments. Luckily, more greenspace is on its way to the neighborhood—the City of Los Angeles is currently working on revitalizing the old Taylor Yard into the new Rio de Los Angeles State Park, a project that will add acres of greenspace to the neighborhood.
Homes in this neighborhood are priced starting in the low $400s, and the median sale price is nearly $800,000.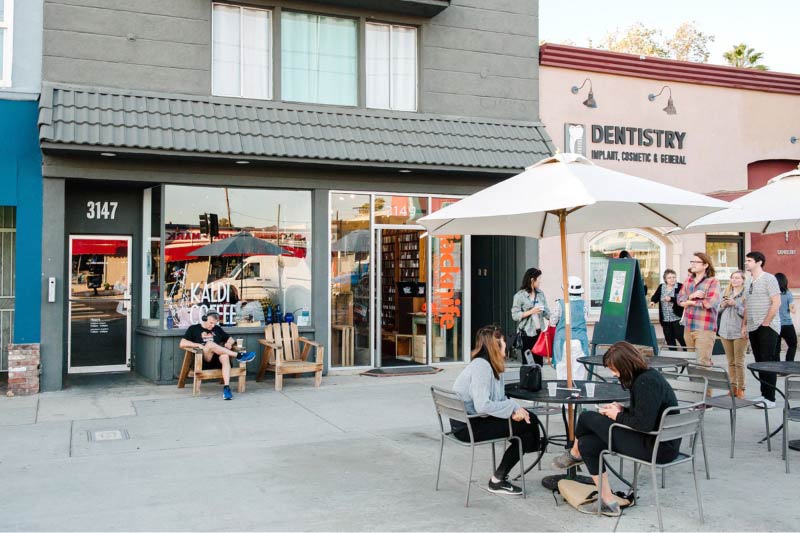 Atwater Village is one of the most desirable neighborhoods in Northeast Los Angeles as well as an ideal place for newcomers to LA. Atwater Village is where locals in the city go to thrift shop, check out hip restaurants, and explore the latest dive bars.
With mountains to the north and the Los Angeles River to the south, Atwater Village is a truly scenic place to live, and residents have easy access to outdoor activities such as fishing, boating, and horseback riding. Atwater Village is pedestrian- and bicycle-friendly, however, traveling to other neighborhoods in the city is also easy, since the neighborhood is located right next to the 5, 134, and 110 freeways.
Homes in this neighborhood are priced starting in the high $600s, but the median sale price is in the high $900s.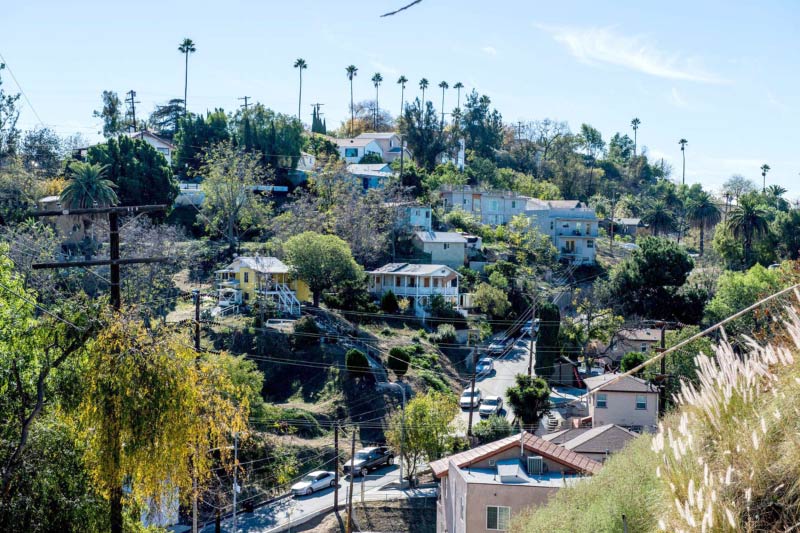 Located at the southernmost edge of Northeast Los Angeles is Montecito Heights, which is a bit farther away from all the action in the city. It's best known for its impressive scenic views of DTLA, the San Gabriel Valley, and the Arroyo Seco. The area also features abundant greenspace as well as a number of historical landmarks and restored structures.
Although Montecito Heights is still years away from becoming as developed as other neighborhoods of Northeast Los Angeles, change is on the horizon. According to the LA Times, the median sale price of a single-family home in the neighborhood has gone up 30 percent in the past year. The current median sale price in Montecito Heights is in the mid $500s.