How I Bought a House in Six Weeks
In November 2017, my fiance and I decided to buy a house—fast. We hadn't been in our new city long, but we saw home prices rise tremendously over a three-year period in the city we had recently left.
Although we made the move for a job relocation, it offered an added benefit: The hard truth was, as much as we loved where we used to live, we couldn't afford to buy a home there. That same fear—that we'd get priced out—followed us to our new city, so within just three months of us moving into an apartment, we went from renters to actively searching homebuyers. And six weeks later, we had a house.
Now, I'm not saying a super-fast house hunt is right for everyone, but prolonging what can be a stressful, emotional process seems a little bit masochistic. Why let things drag on if you don't have to?
Every situation is different, and sometimes not making moves on a house is out of your control. But if you have a good idea of what you want, your budget, and your local market, you can go from making an offer to closing in a jiffy. Here are a few ways my fiance and I managed to get the keys quickly.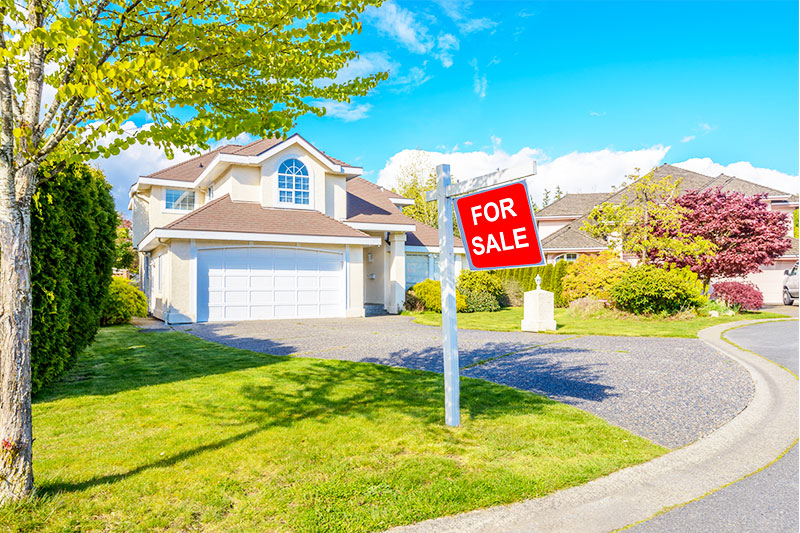 The Preamble: We Studied Our Area
Whether by car or on foot, we toured our mid-sized city to get a sense of our target neighborhoods.
We looked up the accompanying neighborhood associations and Facebook groups online to see who lived there and what our neighbors might be like. We noted "for sale" and "sold" signs, and we timed commutes from our target neighborhoods to our respective jobs as well as oft-visited locations like the grocery store, nightlife spots, restaurants, parks and recreation opportunities, and the beach. Crime rates, school systems, flood zones: Nothing was off-limits in terms of our research.
We did a lot of this in advance, which helped us narrow down to a couple key neighborhoods. Then, we used the internet to help get a sense of how much homes were going for in our target areas. I might be a bit biased here, but Neighborhoods.com is a powerful tool for homebuying research.
Week One: We Set a Budget and Got Pre-approved
Using online resources to get a sense of house prices helped us set a budget in advance. Although we knew we'd likely get pre-approved for more, we made sure to take into consideration that a mortgage payment is much more than just a principal.
Together, we went to a major national lender and got pre-approved a couple days before Thanksgiving, on Nov. 21, 2017. The very next day, as we taxied on the tarmac waiting to take off to visit family, I received an email saying that we had been pre-approved. I still remember how excited we felt at that point—and getting a little giddy helped keep our stress levels low.
Week Two: We Found a Real Estate Agent Through Personal Connections
Since we were new to our city, and since we got pre-approved before we had a real estate agent, we took to asking people we knew in the area if they had worked with someone they liked. Luckily, one of our friends had very recently purchased a house and recommended a specific real estate agent to us. We met for a casual lunch with no expectations, but because we had a personal connection already, we felt she was the right choice to become our real estate agent.
I'll admit we were lucky here: We didn't go through a lot of time or resources looking for an agent, and we found one who went to bat for us every step of the way. If you're unsure where to begin on your search for a real estate agent, consider asking local friends, family, coworkers, or even acquaintances who they used and how they fared. Fun fact: Neighborhoods.com agents go through an intense vetting process to make sure they're the best in the area.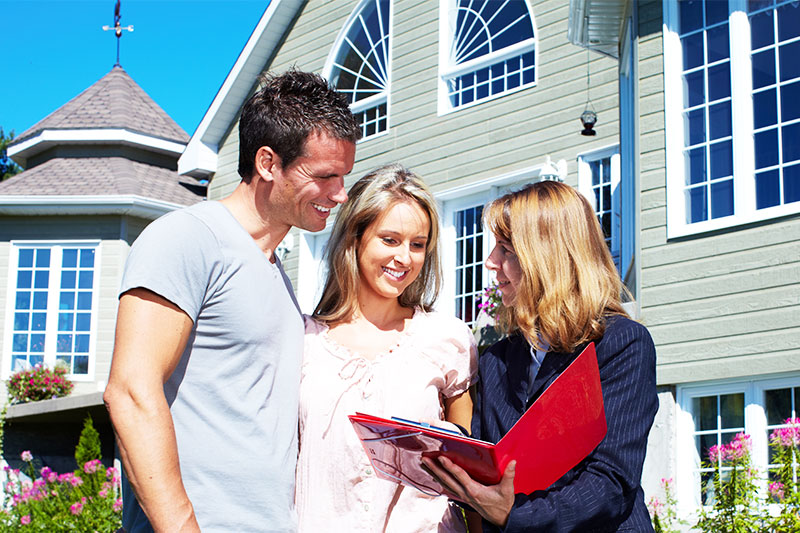 Week Three: We Took Tours, But Only a Few
Since we had already narrowed down our desired neighborhoods and our budget, we didn't take house tours just for the heck of it. Sure, it would've been fun to waltz through a million-dollar home pretending like we could afford it, but we found a home quickly because we stayed focused and pragmatic in our approach. In fact, we looked at just three houses. Like Goldilocks and the Three Bears, the first house was too small, the second too big, and the third was just right.
OK, so, there were a few more factors involved: overall home condition, yard size, and vibe (one was just downright creepy!), but we did indeed put in an offer for the third house we saw.
Week Four: We Learned the Legalese
Perhaps this should've happened during our lead-up to the house hunt, but we really only started understanding the complex legal aspect of purchasing a home once we put in an offer. While we were in escrow, we researched all the terms and conditions of our impending mortgage, and we weren't afraid to ask our loan officer and real estate agent all sorts of questions along the way. Since we are an unmarried couple, we also looked into whether or not our marital status mattered. Short answer: It doesn't.
Researching all the terms and conditions of our loan and insurance policy during escrow helped us feel more confident. When we finally got to sign the paperwork during our closing, we knew what we were signing, why we were signing it, and how it was going to affect us in the years to come.
Weeks Five and Six: We Took a Deep Breath and Let It All Happen
After our due diligence period was up and the house passed inspection, our real estate agent pulled me aside and stated the obvious: "Things are about to move really quickly." This was exhilarating, surreal, and a little bit scary. So, my fiancé and I took metaphorical and literal deep breaths.
Even though there were still some unknowns at that point (mainly, if we'd get approved for our loan after the underwriting process), we decided to accept it was largely out of our hands. However, we still made ourselves readily available to answer questions, provide documentation, and help with any other things the loan processor needed. On Jan. 8, 2018—six weeks and five days after we got pre-approved—we closed on our home.
As I mentioned before, not every house hunt has to move as quickly as ours did, but if you're interested in keeping your homebuying journey as brief as possible, feel free to use my own experience as a guide. Happy house hunting!