How I Stayed Stress-Free During My House Hunt
How I Stayed Stress-Free During My House Hunt
One of the best things about getting older is accepting yourself for who you are. And who am I? I'm a worrier. I worry a lot about a whole host of things. Am I career-driven enough? Should I bring an umbrella? Are my tires correctly inflated? Did I leave the oven on?
Despite the constant hum of anxiety I've become accustomed to in my life, I was oddly calm during my house hunt—and it wasn't just in my head. My friends commented on it, and my significant other too.
How could this be? After all, just this past August, The New York Post blared the scary headline "Buying a Home is an Anxiety-Inducing Nightmare: Study," writing that a Homes.com study found that one in three Americans were "reduced to tears" while trying to buy their first home.The study also found that "two in five first-time homebuyers describe(d) purchasing a new home as 'the most stressful event in modern life.'"
But that just wasn't the case for me. I did cry during my house hunt, but it was almost exclusively happy tears. My homebuying experience was exhilarating, empowering, and largely stress free. I attribute my positive experience to a lot of planning, some practical tips, and a few special extravagances.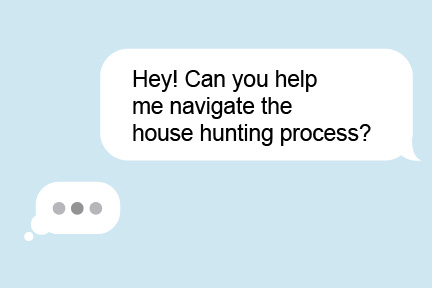 I Talked to Friends Who Already Owned Homes
One of the biggest stress-busters in my homebuying journey was talking to friends and relatives for whom buying a home was old hat. There's truly no better guide than someone you know personally who's done it all before. They'll share their successes and pitfalls with you as well as walk you through the entire process, and they'll be available via text or phone call for both moral and practical support. Before you start your home search, I suggest doing a quick mental calculation of friends or family members who already own property and reaching out to them to see if they might be willing to chat with you before and during the process.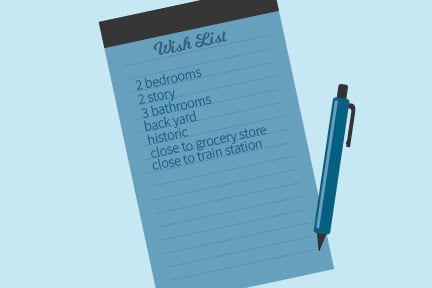 I Got to Know My Area and Honed My Wish List
Before I even set foot in a house, I did my research. Lucky for me, I live in a smaller city, so learning the various neighborhoods and price points was fairly easy. Still, to feel more confident in starting the homebuying search, I took time out to get to know my area on both a macro and micro level. In addition to driving around different neighborhoods, I also walked them on foot. I noted things like greenspaces and parks, parking availability, lot sizes and more. I timed my commute to work and regular destinations like grocery stores. I got a sense of each neighborhood's vibe and used it to create a short list of desired areas.
I also thought about details like how many bedrooms and bathrooms I wanted, and if I preferred a one- or two-story home. I considered a historic home versus a new build. And lastly, I considered aesthetics like home exteriors and yard size.
Once the homebuying process starts rolling, things move very quickly. Within a matter of weeks, you could have a new home. That's why I found it immensely less stressful to get a sense of my wants, needs, and target neighborhoods before I ever contacted a real estate agent.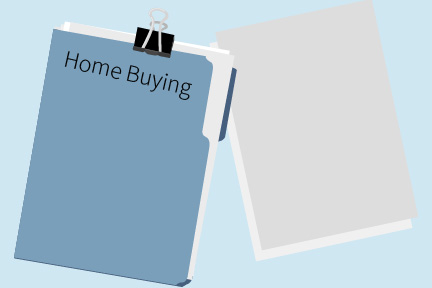 I Got Pre-Approved
Getting pre-approved for a mortgage is an important step because it helps you get acquainted with the homebuying process and the invasive questions that often come with it. By getting pre-approved, you'll get those questions—What's your job? How much do you make? What's your credit score?—out of the way quickly, and you'll walk away with an official letter from a lender that shows sellers you're serious about moving forward with putting in an offer on a home.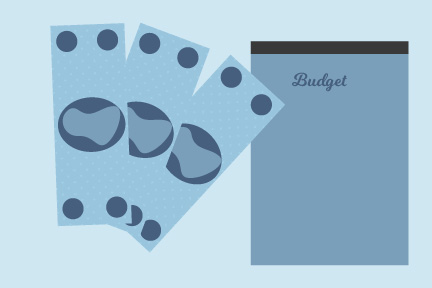 I Set a Budget
Spoiler that your homeowner friends might tell you too: If you have good credit, you'll probably get pre-approved for a higher amount than you'd think. But that doesn't mean you have to buy a house with every last dollar you were pre-approved for.
I set a budget lower for than what I was initially pre-approved for, and I adjusted my pre-approvement letter to reflect that lower amount. This was both strategic and practical: Strategic in that a seller didn't need to know I technically had more money available than what I was offering, and practical because it helped me stick to my budget—although it wasn't hard to get my pre-approval letter adjusted, doing it again would've added yet another thing to my growing to-do list.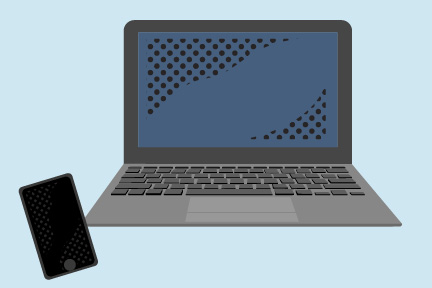 I Stayed Organized—and Open For Business
During the pre-approval process, due diligence, and the escrow period, you'll be bombarded with a whole lot of documents, phone calls, and emails. While I normally turn my phone on silent during work, I made sure to keep the ringer on once I began my homebuying process. I also set aside time each day to review what I accomplished and what still needed to be done: Had I touched base with my real estate agent? Had I contacted an insurance provider for homeowners' insurance? Did my loan officer get everything he needed from me that day? Some days, I didn't need to worry about any of this. But other days, it was worthwhile to keep track of who needs what and when.
I created a special folder in my email inbox for homebuying-related documents to help keep things organized. Also, while I didn't do this personally, I had friends tell me they set up a dedicated email account they used for all homebuying correspondence. I also took advantage of my smartphone: Being able to check email, sign, and scan documents through mail and scanning apps was hugely helpful if I was traveling or otherwise unable to send correspondence or documentation from a computer.
It's not all digital either. Particularly at closing, you'll face a mountain of paperwork (as in, it's actually paper). In my new home, I have a designated file folder for all my home-related documents, and I keep it in a special cabinet. Even after I got the keys, staying organized has remained a big anxiety-buster.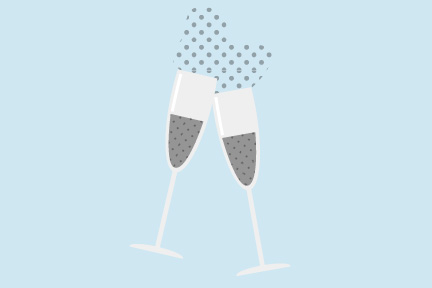 I Celebrated Achievements Both Big and Small
My real estate agent had a somber saying: Don't celebrate until you've got the keys. While I appreciate her pragmatic approach, I found that celebrating the little things made a big difference in my attitude along the way. When I got pre-approved, I toasted with Champagne. When I put in an offer, I went out to dinner—even if the offer wasn't accepted, I felt it was important to acknowledge taking steps toward ownership. When the home passed inspection, I did a happy dance (celebrations aren't always about spending money, after all). I found that by the time I purchased my home, I became so wrapped up in logistics like moving that I didn't really sit back and celebrate the ultimate accomplishment. I was extra grateful—and less stressed—by taking time out to enjoy the process throughout rather than waiting until the very end when I was too pooped to party.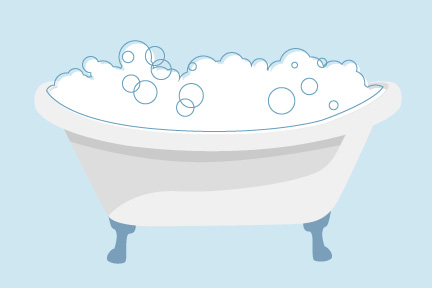 I Took Time for Myself
"Self-care" means a lot of things to a lot of people, but I'd encourage homebuyers to set aside time to pamper themselves in whatever way feels right. For me, that meant lots of relaxing yoga videos on YouTube and a deluxe pedicure. For my partner, it meant $1 beers at a dive bar to catch a sports game on TV. Together, we also set aside specific days we took off of work to address homebuying needs. Having time where I wasn't juggling office demands with real estate needs was immensely helpful in keeping my stress levels low.