How Iron Horse Village Will Impact West Mesquite Neighborhoods
How Iron Horse Village Will Impact West Mesquite Neighborhoods
Iron Horse Village is poised to become the new frontier for walkable urban living in Mesquite.
Located on the west side of the city next to Rodeo Center—home of Mesquite Arena and the world-famous Mesquite Championship Rodeo—the $116.5 million, 56-acre mixed-use development will add several "live, work, and play" components, which are currently missing in the neighborhood circuitry.
A Boost in Home Options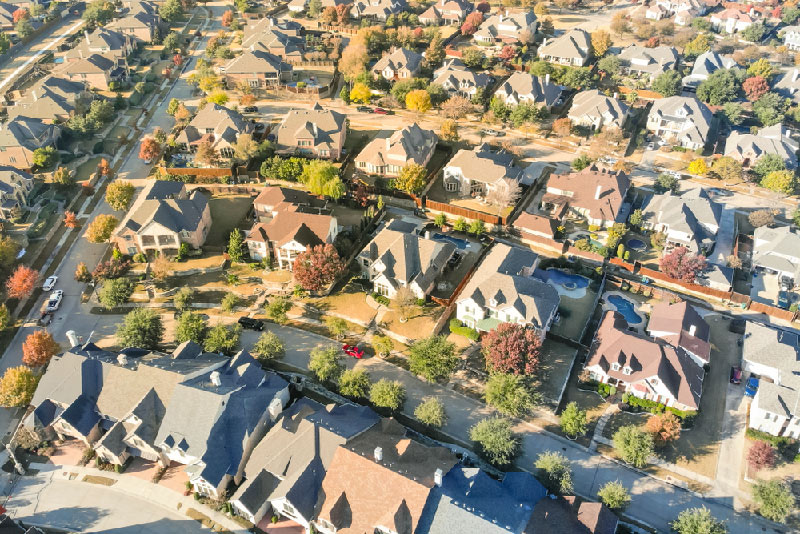 West Mesquite is the smallest yet most eclectic area of the city. But it was just a rural stretch of unincorporated Dallas County when Mesquite annexed the area in the early 1950s.
Initially characterized by rolling pastureland, horse barns, and small frame houses, the cowboy culture was embedded deep in West Mesquite roots. When iconic bull rider Neal Gay founded Mesquite Championship Rodeo in 1958, the attraction was a prime fit for the neighborhood, and both have grown dramatically.
Aside from one remaining working ranch nestled off Rodeo Center Boulevard, housing in West Mesquite reflects a broad mix of styles built from the 1940s to 2018. Other than a small apartment complex and a handful of duplexes, all homes are single-family.
Six decades of neighborhood subdivisions range from Skyline and Rollingwood Hills to Edgemont Park, Melton, and Valley View Heights. The signature housing brand in West Mesquite, however, centers on a large portion of homes that were built on ranchette-sized lots with an acre or more of land. Though these properties rarely hit the market, they're in hot demand from buyers who either want to renovate existing houses or build new homes on acreage near city amenities.
Rodeo Center has been West Mesquite's ticket to growth, and Iron Horse Village will significantly impact the neighborhood on a variety of levels.
From the housing perspective alone, the development will include more than 330 single-family home sites that run the gamut from urban row homes and townhouses to bungalows and villas at price points from $235,400 to $310,000, according to the Dallas Morning News.
And the development's 4.5 acres of proposed water features, trails, open space, native greenery, and park amenities—enhanced by steel cattle sculptures—will create a cultural fusion between the rodeo's cowboy heritage and trendy urban living.
"The residential side of the Iron Horse development will bring a variety of housing that is not currently available in that part of town," Mesquite City Manager Cliff Keheley told the Dallas Morning News. "The townhomes are something many residents have mentioned as being needed in Mesquite."
Restaurants, Retail, and Entertainment
Iron Horse Village's 130,000-square-feet of shopping, dining, and entertainment space will fill a huge void in West Mesquite for residents and visitors alike.
Rodeo Center is a major Dallas area destination for visitors. In addition to Mesquite Arena and the legendary Mesquite Championship Rodeo, the complex includes the Convention Center and Exhibit Hall and a Hampton Inn and Suites. A Townplace Suites by Marriott and a Holiday Inn Express and Suites recently opened across the street.
Between rodeo performances, concerts, sporting events, shows, exhibits, and conventions, Rodeo Center has a steady flow of visitors. Though Mesquite's three restaurant rows and massive retail district are just minutes away, Iron Horse Village will provide the nearby accessibility that visitors prefer.
"The most significant impact for this development is that it will support a retail and entertainment complex that we have wanted in this area for a number of years," Keheley added. "The entire development will have a big impact on this part of town."
The Iron Horse Village—Rodeo Center Connection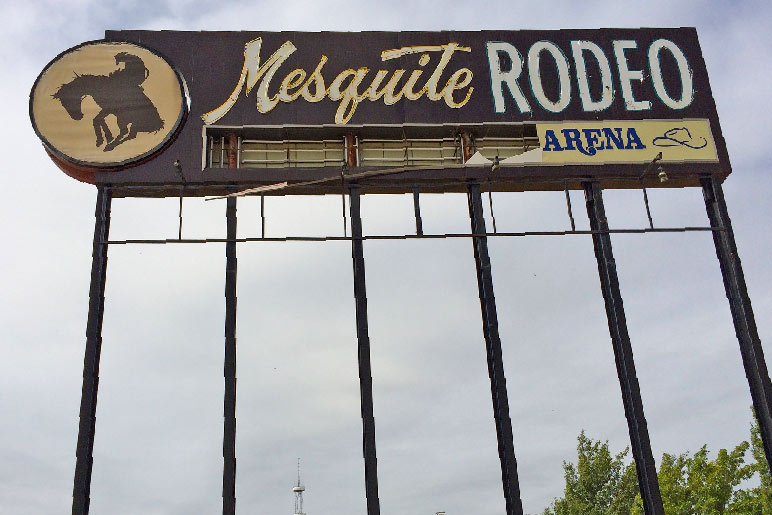 In early 2018, Centurion American Development Group—headed up by prolific Dallas developer Mehrdad Moayedi—purchased Mesquite Championship Rodeo and put a contract on the adjoining acreage for Iron Horse Village.
While Moayedi is credited with developing countless projects over nearly three decades, he's passionate about preserving and/or enhancing legendary properties. Though he's most noted for the $250 million redo of the Statler Hotel in Downtown Dallas, he's currently renovating the iconic Cabana Hotel on Stemmons Freeway.
Other projects that Moayedi has in the works include redeveloping the old Dallas Cowboys Valley Ranch facility into a new home community and transforming Collin Creek Mall in Plano into a $1 billion mixed-use development with townhomes, condos, a 300-room hotel, a conference center, and two office buildings as well as a music venue and 15 to 20 restaurants.
Moayedi plans to break ground on Iron Horse Village in March.