Las Vegas Real Estate
How soon should you act when buying a home in Las Vegas?
When Las Vegas has been in the news as the most overvalued housing market and the hottest housing market, it's hard not to be concerned that there aren't enough homes on the market for buyers in every price range. After all, inventory for buyers under $250,000 has decreased in recent years. Because Las Vegas has grown by over 100,000 residents since 2016, single-family units and condos in the Valley are in the hundreds. But while Las Vegas has seen a 13 percent price increase according to recent reports, the median sale price of $290,000 is nothing to be concerned about when compared to other markets with much higher prices. Still, how soon should you act when buying a home in Las Vegas if number of homes on the market is lower than previous years?
Real estate agent Raphael Glasser of Summit Properties, who specializes in 55+ communities, suggests acting as soon as possible, but he admits that buyers likely have a few days to decide.
"The market has slowed down a bit," Glasser says. "I'm not really seeing multiple offers or bidding wars anymore. They have a little bit more time than before. But not a lot of time."
It wasn't long ago that buyers in the Las Vegas market could easily lose out on a home to cash buyers or those with larger down payments. But with a realistic view of what you can afford, it's now more possible than ever to start the process of buying a home.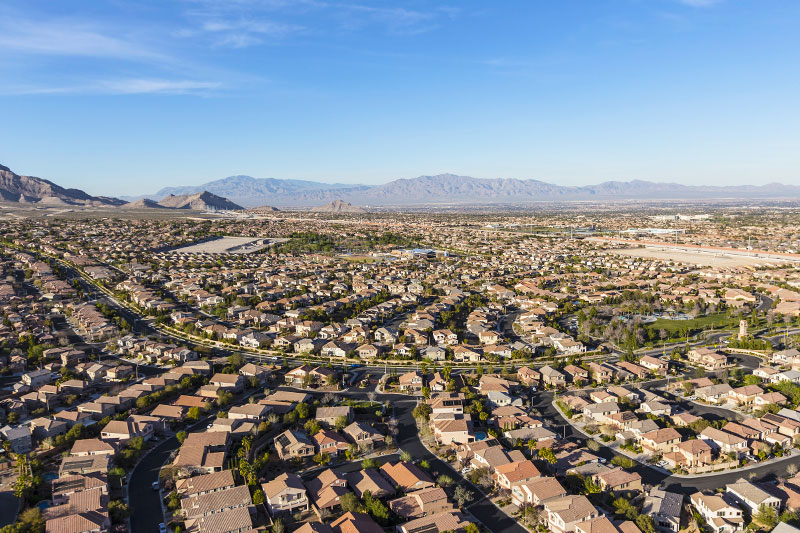 To get the home you want, get pre-approved for a loan before putting in an offer on a house. This process helps homebuyers get a realistic idea of what they can actually afford and how much interest they'll have to pay off in the long run. And although it's possible to get a bargain by paying less than the list price of a home, you may not be able to offer too far below what the seller lists their home for.
"Be realistic on price," says Glasser. "If you're going to make a lower-than-list offer, it's still going to have to be 95 percent or more of the list price for the homeowner to accept the offer."
Interestingly, the amount of time a buyer has to decide if they should buy a home depends on the price range. Glasser says that $400,000 is a breaking point when it comes to the Las Vegas home market: All homes under this number sell much more quickly than those inching towards the half-million mark. But buyers should have hope: inventory may be lower than previous years, but the numbers are slowly increasing.
"I do see more inventory on the market now than before," says Glasser. "Not an alarming number more, but it's certainly improving. I don't necessarily think it's seasonal. It's kind of a trend."
His general advice for buying in the Las Vegas area is to search the area before making the move. When Las Vegas offers everything from gated master-planned communities to golf course subdivisions, it's important to know what you want before acting on a home. And, of course, the market is always changing, so the amount of time you have to wait on a home may change in a few months.
Glasser says:
"It's just such a large town, so many options, so much available, but you have to figure out where you want to be location-wise. Then determine what kind of community you want to be in. Those things are really important. The price ranges in Vegas vary from $200,000 to $20 million, so there's a tremendous variation. It really just depends on what the person is trying to get out of the home."