Las Vegas Real Estate Development
Las Vegas Real Estate: Affordable Neighborhoods in The Valley
In 2018, Las Vegas was the only market in the country where prices increased by double-digits in a matter of months. Still, despite the fact that the city has been covered in national news this last year as the most overvalued market and the hottest housing market, the incredible price increases during the summer months have come to a slight standstill.
Home sales decreased by 12 percent in November. Because of this, Las Vegas saw a bit of an increase in the number of houses on the market. Even as luxury home sales heat up in neighborhoods like Lake Las Vegas, there has still been an increase in affordable homes cropping up across the Valley.
Here's where you can find them.
Southwest Still Has the Most Homes for Sale
In the last Las Vegas Real Estate post, we reported that Southwest had the most homes for sale, and this continues to be the case. Although the number of homes for sale in the neighborhood is less than half what it was in the early fall, you'll find many homes for sale in this neighborhood at affordable price points.
New communities include Chelsea Creek by Richmond American in Enterprise, offering homes ranging from 1,740 to 2,600 square feet with prices in the low $300s. Meanwhile, Pardee Homes recently debuted Luma, a high-end, modern single-story home collection with home prices starting in the high $400s.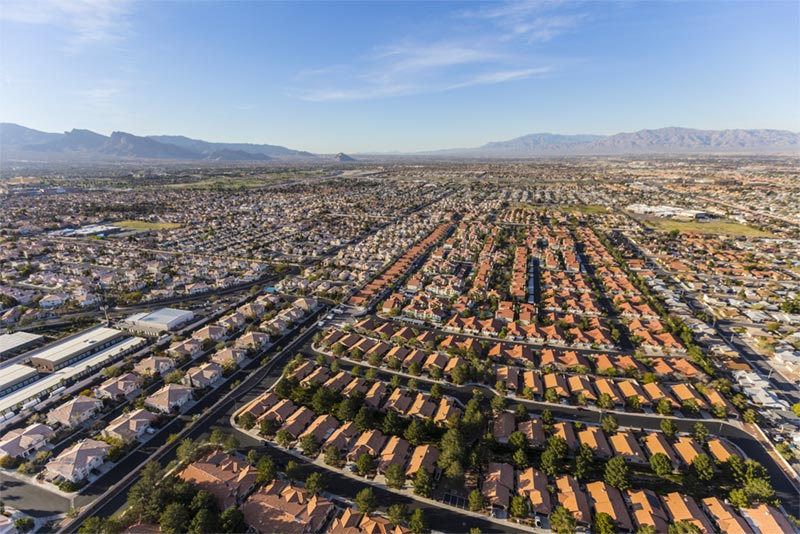 Summerlin Continues to Have the Highest Median Sale Price
In November, we reported that Summerlin had a median sale price in the mid $600s, while these days it's closer to the mid $700s. While this is a steep price increase, most neighborhoods in Las Vegas have not seen such a large increase in price. Newer developments to the area, like Silver Ridge by William Lyon Homes and Ironwood by Toll Brothers, tend to conform to this price range, however.
Homebuyers looking for more affordable options will find a variety of homes, range from high-end luxury homes to charming townhomes, within the many villages of Summerlin.
North Las Vegas Has Plenty of Options Under $250,000
North Las Vegas has quickly become a center of growth in the Valley. Although the neighborhood struggled significantly during the Recession, developers have returned to the area in droves. Even though the neighborhood has homes in a variety of price ranges, North Las Vegas is a great area to find homes under the median sale price of the Valley, which remains around $300,000.
A great example is Harmony Homes' Brookfield, a new residential community on Lake Mead Boulevard featuring a modern vibe and scenic desert landscaping. The community is affordable and family-friendly, offering spacious two-story single-family homes ranging from 1,106 to 1,597 square feet. New homes in Brookfield range from the high $100s to the low $200s.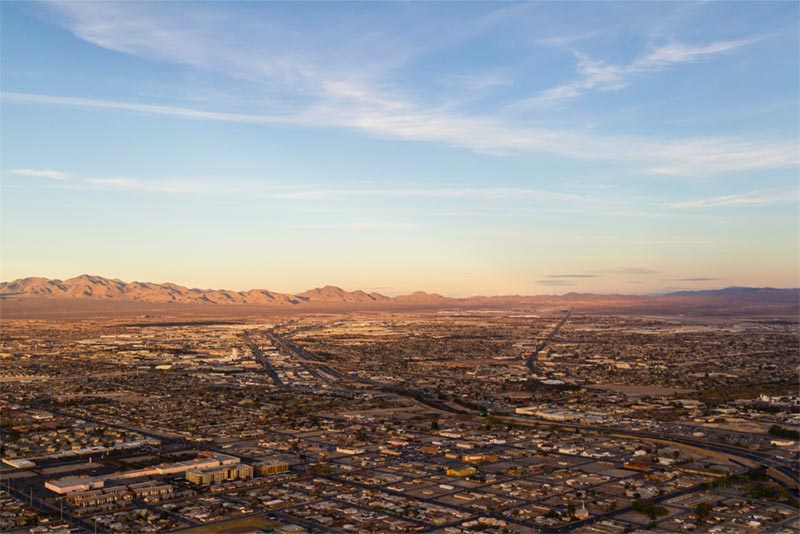 Also coming to North Las Vegas is Harmony Homes' other community called Riverstone, with homes priced in the mid $200s and ranging from 1,483 to 1,863 square feet. In this community, you'll find eco-friendly features and more traditional architectural designs.
KB Homes' recently announced community Groves at Saddlebrook may well be an affordable solution for new buyers in the area. The new community will be situated in a prime location of North Las Vegas, close to plenty of shopping, dining, entertainment options, and parks, as well as minutes away from the Aliante Casino and Hotel and major freeways.