Miami Neighborhoods With Affordable Condos Near the Ocean
Miami Neighborhoods With Affordable Condos Near the Ocean
If you're in the market for a luxury condominium with spectacular ocean views and over-the-top amenities, then Miami has hundreds to choose from. In the past few years, dozens of high-end condo projects have risen, mainly in the city's exclusive neighborhoods, such as Brickell, Fisher Island, and South Beach. And while many of these condos come with eye-popping features (car elevators and helipad, to name a few), they also come with hefty price tags. In today's luxury market, buyers are hard-pressed to find anything priced under $1 million, and one condo on Collins Avenue is selling for $38 million.
So where does that leave the average buyer, whose budgets are a fraction of high-end shoppers? Fortunately, there are still neighborhoods where you can find affordable condos not far from the ocean. Some may not be situated directly on the sand, but they're within walking distance. Here's where you can find them.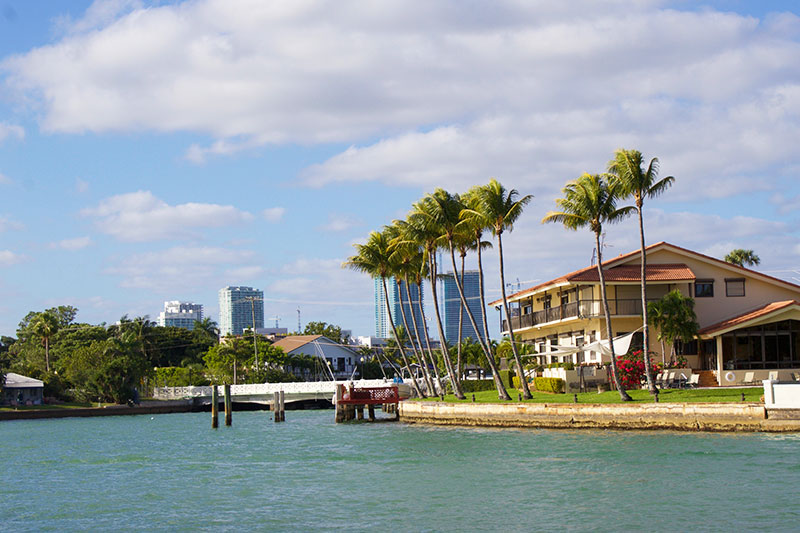 In Cutler Bay near Lakes by the Bay Park, you can find dozens of two- and even three-bedroom condominiums and townhomes priced under $300,000. Some units on the market are even priced below $200,000. While none of these units are located directly on the ocean, they are a short distance from Biscayne Bay and also fairly close to Downtown Miami.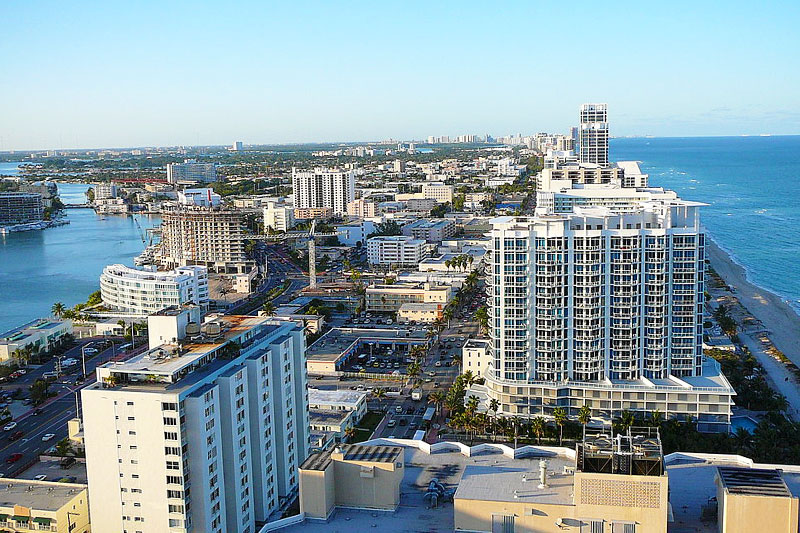 To be sure, the northern portions of Miami Beach, such as North Miami Beach, Sunny Isles Beach, and Golden Beach, have had their fair share of luxury condo development in recent times. But there are also lower-priced units for sale, some in the low $100,000s—although, most are not located directly on Collins Avenue. The neighborhood may not have the same cache as areas further south—such as South Beach—but many prefer the quieter and less touristy atmosphere. Residents are also close to attractive amenities, such as the Aventura Mall and Oleta River State Park.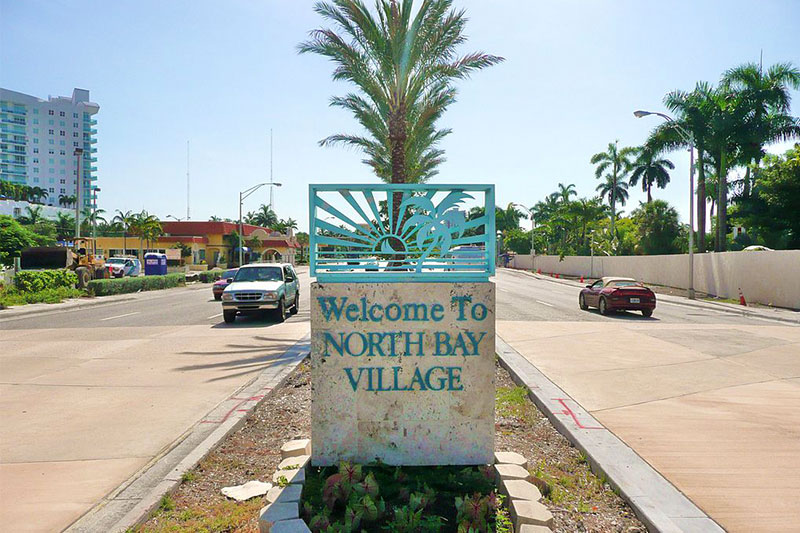 North Bay Village is a three island community—North Bay Island, Harbor Island, Treasure Island—with residents are surrounded by water on all sides. There are many units for sale here under $200,000 that offer views of the both the bay and the ocean, and some feature both sunrise and sunset views. Normandy Islesis closer to land than its neighboring community to the west, but it's home to the Normandy Shores Golf Club, with a course that caters to both amateurs and more experienced golfers. Both neighborhoods are close to the Miami International Airport, lower sections of the beach, and Downtown Miami. With a limited amount of land in these areas, however, parking can be a challenge.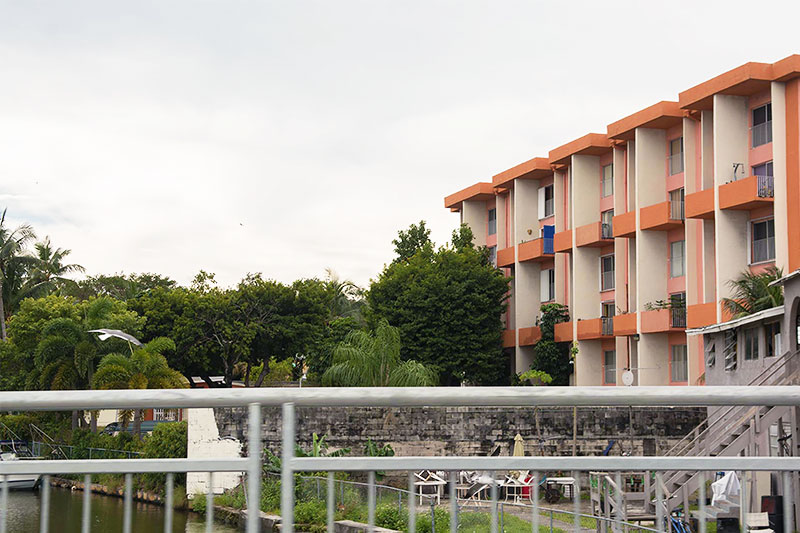 If you're reluctant to move off the mainland, you can still find some condos in the high $100,000s and low $200,000s on NE 69th Street in the Upper East Side. Most offer full or partial bay views and many are within walking distance of stores and restaurants. The units are also close to Biscayne Boulevard—where many businesses are located. The convenience, views, and oceanfront amenities usually come with a hefty price tag, however. The homeowner association fees may be several hundred dollars higher per month than residences located further inland.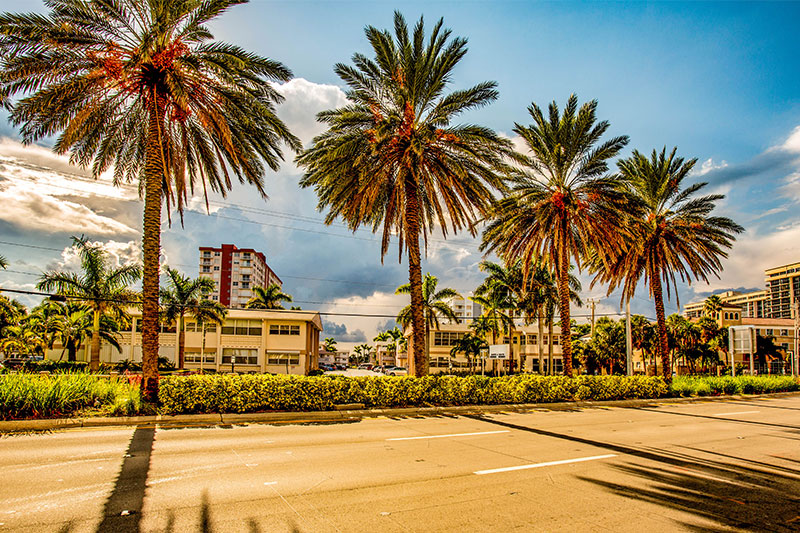 If you don't want to live directly in Miami, but want to live very close by, then Hallandale Beach is a great option. There are currently two-bedroom units located on the west side of South Ocean Drive selling for under $250,000. One-bedroom units sell for even cheaper prices. You can also find units on the east side of South Ocean Drive for under $300,000, which is unheard of in tonier sections of the city. The homeowners' association fees are not quite as high as condos located in many neighborhoods south of it, and Hallandale Beach is home to Gulfstream Park. All of these factors make it a popular choice for retirees, although families with children live there too.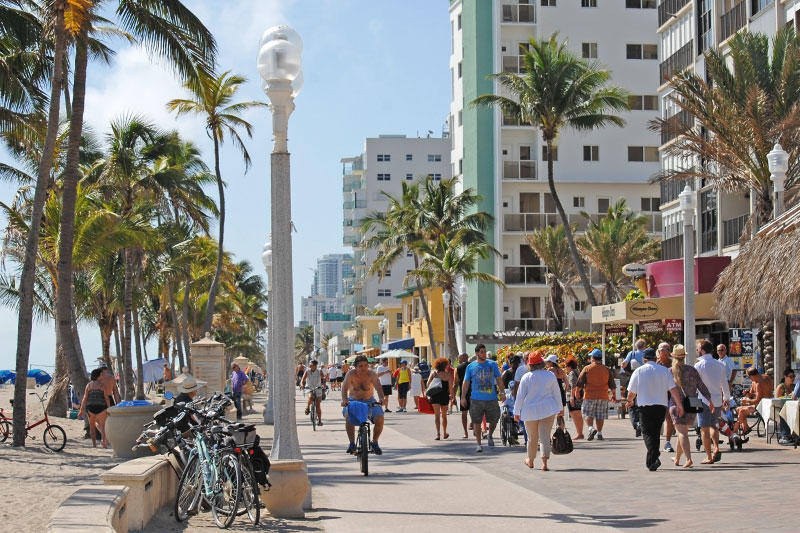 Just north of Hallandale Beach is Hollywood, where you'll also find condos under $200,000 next to the ocean on South Ocean Drive with prices similar to those found in areas south of it. Although it would lengthen your commute to Miami, it's still within drivable distance. It's also close to Fort Lauderdale, if you happen to work there. One feature many find appealing is the Hollywood Broadwalk, a 2.2-mile long promenade designed for walking, bicycling, and jogging.