Houston Local Life
4 Non-Boring Houston Date Ideas
As one of the largest cities in the country, Houston's date night options are endless. There's myriad movie theaters (including the historic River Oaks Theatre) and no shortage of cozy coffee shops, candlelit wine bars, and elegant steakhouses.
But the traditional dinner and a movie date gets old after a while. Luckily the city is a buzzing metropolis sectioned into neighborhoods, each with their own unique identity and offerings. On your next romantic evening out, consider trying something different with your partner (or prospective partner) and discover another side of the city in the process. Here are four Houston date ideas and the neighborhoods in which to do them.
Get Physical
Houston offers plenty of indoor and outdoor physical activities from biking and jogging the snaking Bayou trails to a variety of fitness centers, exercise classes, and community sports organizations. Hitting the gym might not seem like an ideal date activity, but intense workouts get the blood pumping and can boost your mood. Plus, who doesn't want to get a little hot and sweaty?
Neighborhoods to Check Out: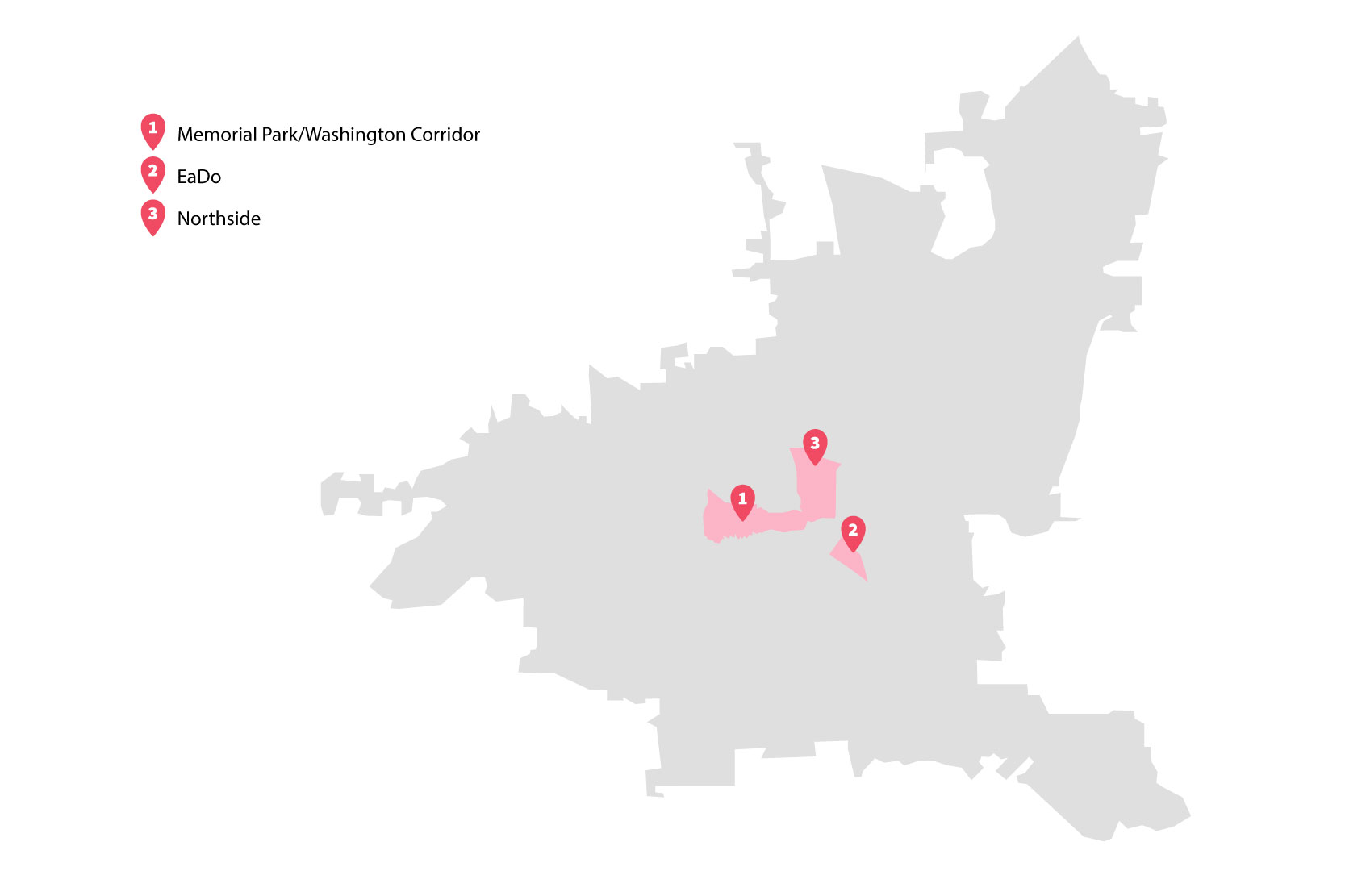 Explore the Houston Art Scene
Houston has a booming urban art scene that runs the gamut from world-class museums to striking street art. The city is dotted with public art installations like the Tolerance Statues along Buffalo Bayou and the dazzling James Turrell Skyspace in Shady Acres. Instagrammable murals include the iconic "Houston is Inspired" wall and others that seemingly splash up overnight. Art in Houston is a microcosm of the city itself, reflecting its eclectic inhabitants and ever-changing landscape.
Neighborhoods to Check Out:
Engage in Some Friendly Competition
Millennials, now all grown up, triggered the 80s and 90s nostalgia trend and Houston is taking full advantage. Board game cafes have been cropping up around the city and places like BCK serve up cereal-topped cocktails and nostalgic foods like sloppy joes in a room adorned with cassette tapes. The nostalgia wave shows no sign of stopping and these hot spots allow couples who usually stay in for game night a chance to get out of the house.
Neighborhoods to Check Out:
The Heights: Split a bowl of gummy worms or a root beer float while playing one of over 600 board games at Tea and Victory.
Greater East End: Choose your player: Neil's Bahr has freeplay arcade games, comic books, and classic Nintendo consoles while Coral Sword has board games, RPGs, and Super Smash Bros. tournaments.
Upper Kirby: Head to Pinstripes, an upgraded bowling alley with a swanky bistro and intimate fireside seating. Alternatively, lay a blanket on the lawn at Levy Park and grab a board game off the cart.
Escape the Concrete Jungle 

Houston has a reputation for being a sprawling concrete jungle encased in looping interstates and flecked with strip malls, but there is a surprising amount of greenspace within the city limits. The miles and miles of interconnected bayous outline Houston's natural landscape. Escape city life with a romantic walk through the woods and encounter local wildlife along the way in these scenic neighborhoods.

Neighborhoods to Check Out: