NorCal vs. SoCal: Which is right for you?
When people first think of California, many make the mistake of assuming it's all the same. Beautiful, sunny weather year-round, great dining options, relaxing beaches—basically a never-ending vacation.
However, for those who have never lived in California, understanding the differences between living in Northern California (NorCal) and Southern California (SoCal) takes a bit of getting used to.
To put it in geographical perspective, that's like saying that living in Maine is the same as living in Florida (it's not). The distance between the two California regions can range anywhere between a four- to eight-hour commute, which makes a huge difference in terms of culture, community atmosphere, and opportunities.
Neighborhoods.com interviewed Jesse Padilla, a surgical product specialist, as well as a California local who spent 17 years living in NorCal and 12 years living in SoCal. Most of his time in NorCal was spent in the city of Sacramento, while his main stomping ground in SoCal is Los Angeles.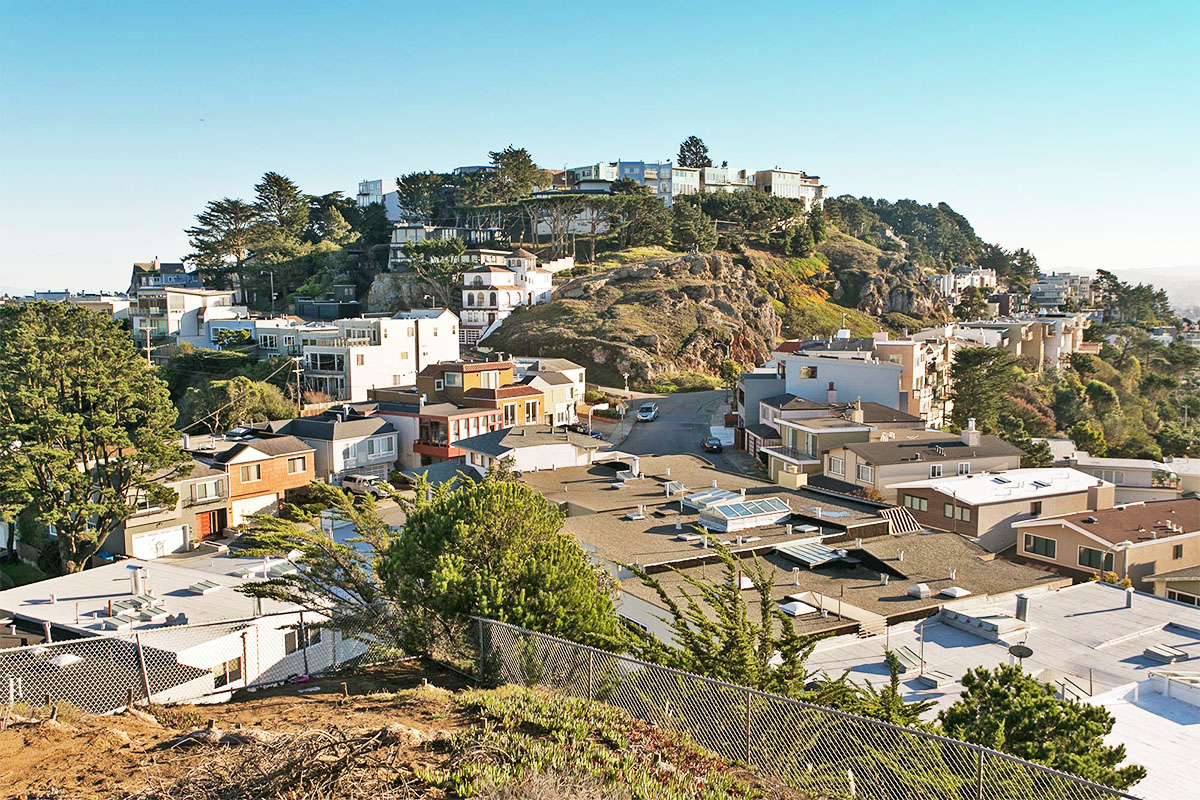 Weather
Yes, it's true that Californians have the luxury of enjoying a temperate, Mediterranean climate on a daily basis. However, unlike the year-round sunshine that many Southern Californians enjoy, those in Northern California experience a range of different climates.
"There's incredible weather in Southern California, in Northern California, there are seasons. In Sacramento, it's extreme rain or extreme heat—but I do miss the fall there," Padilla says.
While NorCal is known more for having cooler and rainier weather (and sometimes even snow), SoCal identifies more with the idea of California having quintessential weather every day. After all, SoCal is literally the desert.
Community
Both NorCal and SoCal have their respective cities and suburbs that anchor their region. For NorCal, most people know San Francisco as the area's cultural hub, while Los Angeles reigns as one of SoCal's most popular destinations.
Padilla, who grew up in the rural NorCal city of Fair Oaks in Sacramento County, describes Northern California as more relaxed, while Southern California offers "a great, accepting culture." Although both areas can be diverse, family-friendly, and close-knit, Padilla describes the community in Sacramento as more private, with many residents choosing to "keep to themselves."
Transit
For newcomers to Los Angeles, many quickly realize that getting around without a car is not the easiest, especially if you live in a neighborhood that doesn't offer subway or bus options. For those who do drive in LA, braving the often-times snail-paced traffic as well as searching for a parking spot, commuting in the city can be a drag.
In comparison, big cities in NorCal enjoy an easier commute, whether it's due to the well-honed Bay Area Rapid Transit (BART) or simply more space to park in the suburbs. "There's definitely easier transit time in Sacramento, but that's because it's more spread out," Padilla says.
Schools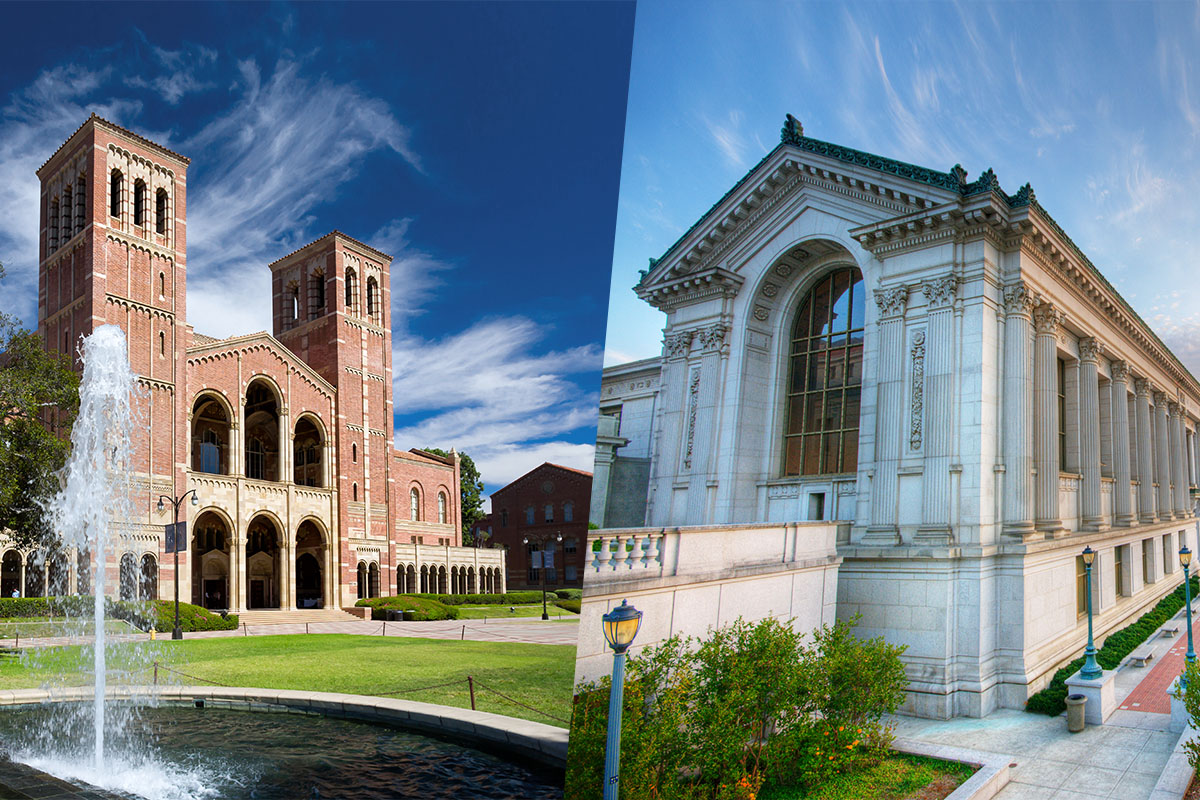 When it comes to the universities in California, the level of education and prestige is equal. However, even California schools seem to compete with each other—some are known rivals.
Some of NorCal's most famous educational institutions include Stanford University and University of California Berkeley. Many students who choose to attend these universities are attracted to the tech, business, and entrepreneur industries.
In SoCal, top schools include the University of Southern California and University of California Los Angeles, which tend to attract students interested in breaking into the entertainment and sports industries.
Amenities
When it comes to food, shopping, and entertainment, NorCal and SoCal are pretty equal.
"There's better food in Southern California in my opinion, but I didn't dine out in SF a lot when I lived in NorCal. The diversity of food, and the amount of restaurants always popping up in SoCal is something I love," Padilla says.
When it comes to hiking, camping, or ski trips, many opt to hang out in NorCal, visiting places such as Lake Tahoe or Mammoth. However, when it comes to the beach or resort-style amenities, SoCal cities such as Laguna Beach and Malibu are a couple of the region's most frequented spots.
Sports
The rivalry between SoCal and NorCal is so apparent that it even extends to sports teams. Understanding sports allegiances in California is interesting because there are multiple teams in basketball, football, and baseball—some being more well-known, super-star teams to more modest teams.
In recent years, NorCal has dominated in basketball with the high-ranking NBA team, The Golden State Warriors. Many NorCal residents following baseball tend to be Giants fans, while football allegiances are divided between The San Francisco 49ers and the Oakland Raiders.
However, for those living in SoCal, popular NBA teams include the Los Angeles Lakers as well as the Clippers. Baseball fans are generally Dodgers or Angels fans.
Bottom Line
For those who live within the state, there seems to be a constant battle between which region is better—from divisive sports allegiances to school rivalries. At the end of the day, the simple answer is it really depends on what your preferences are.
For those who enjoy living in a region with dynamic weather, easy transit, and entrepreneurial opportunities, NorCal might be the place for you. However, for those entertainment lovers who prefer to spend their days outside relaxing near the beach, SoCal might be more your style.