Nashville Local Life
The 5 Most Walkable Neighborhoods in Nashville
Nashville is known for many things, but walkability and public transit are not among the features that make Music City a great place to call home.
Nashville is notorious for being a car city. It's the 48th most walkable city in the country—that's a 28/100 walkability rating from WalkScore.com compared to other southern cities like Atlanta and New Orleans who score a 49 and 58, respectively.
A mere 20-minute drive from the city's center can lead to rural landscapes and rolling hills, and it is perhaps for this reason that Nashvillians have always been car-driving people. The allure of pastoral life, a farmhouse, and the call of an afternoon on the Harpeth River means that the metropolis is generally a little more country than city, but, of course, that should come as no surprise.
While it's undeniably true on the whole that Nashville is not a pedestrian paradise, there are a few neighborhoods that have taken steps to help their residents, well, take steps. Organizations like Walk Bike Nashville have been instrumental in advocating for more pedestrian and cyclist transit options, and last year Neighborhoods.com spoke with their education and advocacy coordinator, Jessica Burton, to get a clearer picture of where the city stands on transit options for residents. The main takeaway was this: The city's public transit is in flux, but the push from residents for more safe, accessible alternatives to cars is as strong as ever.
But in the meantime, there are some Nashville neighborhoods that are relatively fun and easy to navigate on foot. The following is a list of some of Nashville's most walkable neighborhoods ranked in order from highest to lowest, according to their WalkScore.com ratings.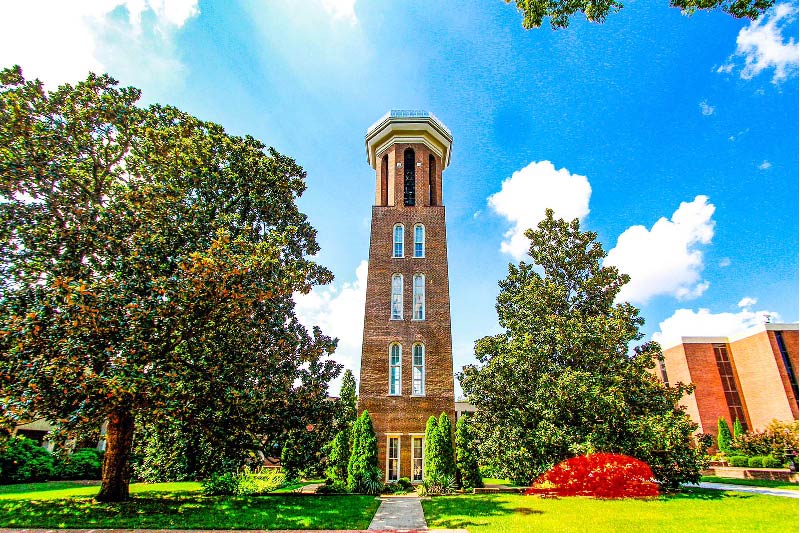 Walk Score: 71
Home to one of Nashville's oldest institutions of higher learning, Belmont University, it should come as no surprise that the Belmont neighborhood is optimized for foot traffic. Way more than just a students' locale, Belmont's three-mile long boulevard of the same name is lined in its entirety with sidewalks and bike lanes, making it not only a fun area to explore but also a safe place for families and children traveling by foot.
The popular street also has numerous pedestrian crosswalks and signage. It's no wonder that this neighborhood made our list as one of the best areas for runners in the city. Residents love the close proximity to bars and restaurants in nearby Hillsboro Village, and the steady, level grade of the neighborhood's main drag makes it the ideal street for an afternoon walk or all-out run.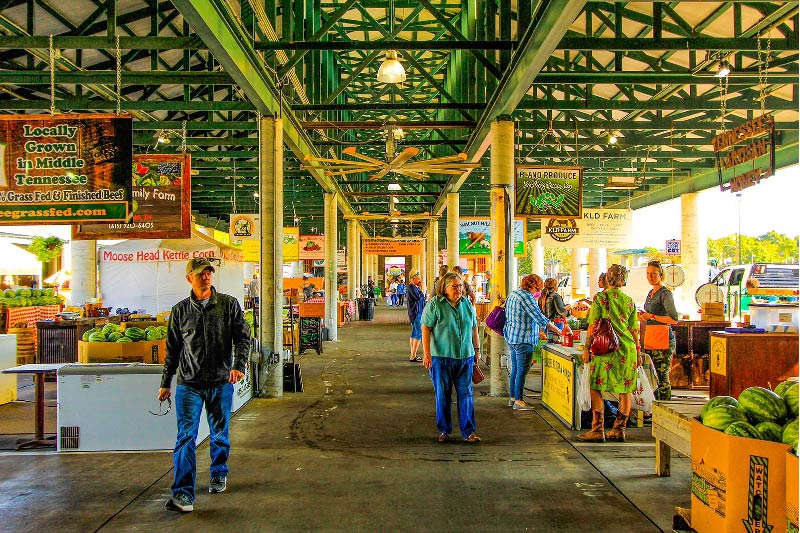 Walk Score: 70
An urban neighborhood just north of Downtown Nashville, Germantown offers all the benefits of city living, not least of which is a gridded street system with ample, well-kept sidewalks. The thing about Nashville is that a mere 10-minute drive from the heart of town can land residents in a neighborhood with absolutely no sidewalks, but Germantown is a pedestrian's paradise.
Residents love the fact that nearby coffee shops, murals, and restaurants are accessible without the use of a car or rideshare. Another great benefit is the fact that, in addition to entertainment options, Germantown offers grocery stores and other necessities within walking distance. The neighborhood's selection of industrial-style condos and modern townhomes adds to the urban vibe.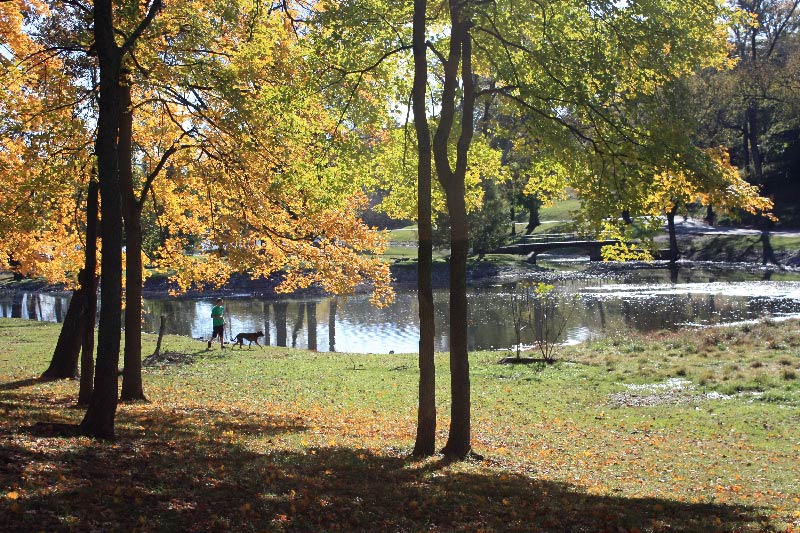 Walk Score: 68
A popular community in the heart of Nashville's east side, Lockeland Springs stands out as one of the area's most walkable neighborhoods. East Nashville as a whole is among the best neighborhoods for runners, and this quality has implications for pedestrians and cyclists as well.
Lockeland Springs residents love the close-knit community feel and close proximity to Five Points where a network of bars and restaurants mingle with a hardware store, grocery store, and bike shop. In Lockeland Springs, almost more than any other neighborhood in Nashville, it's possible to live and work without the use of a car, and for many residents, a bicycle is all they need.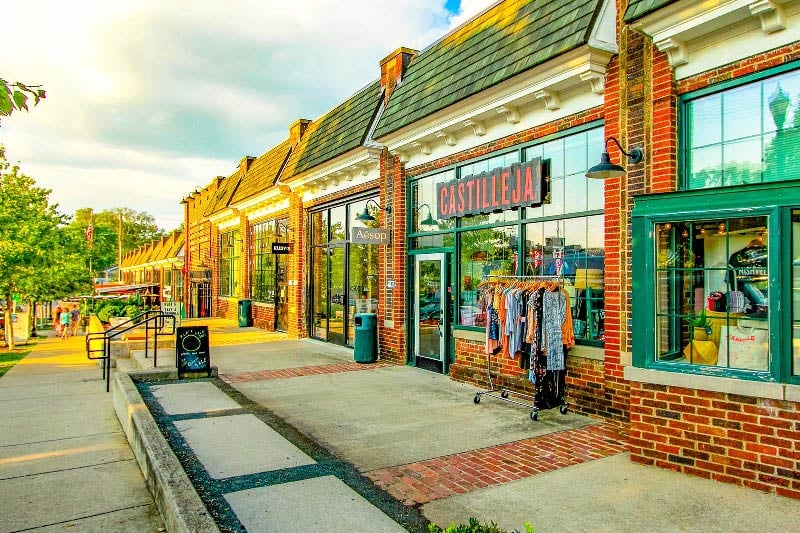 Walk Score: 63
A great benefit to the pedestrian in Edgehill is the simple fact that this neighborhood is tiny. Largely comprised of the retail and restaurant district on Villa Place, Edgehill Village, this cozy neighborhood nestled between Music Row, 12 South, and The Gulch, has a population of just around 5,000 and a small geographical footprint.
The prioritization of foot traffic is reflected in the neighborhood's notorious lack of parking, and while the bare necessities of life, like grocery stores or post offices, are unfortunately not within walking distance, Edgehill is certainly optimized for a stroll that includes non-essential shopping and dining.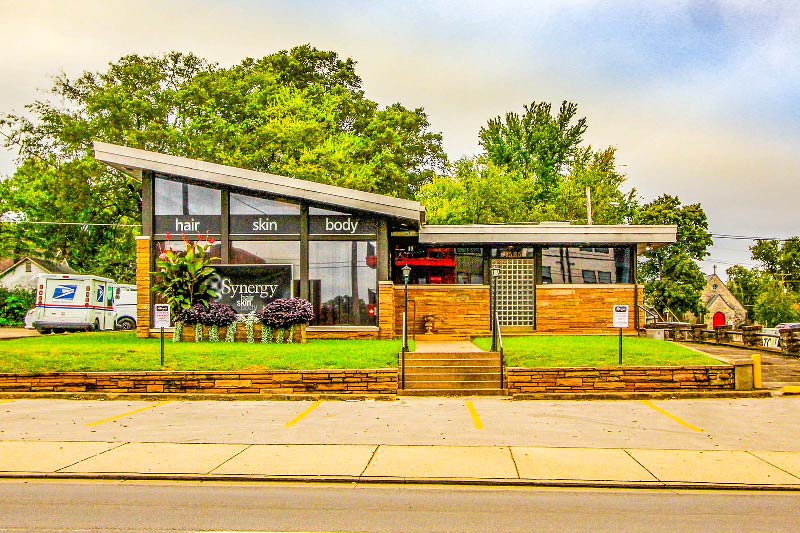 Walk Score: 57
Sylvan Park is a tight-knit neighborhood on the west side of town beloved for its cottage-style homes, tree-lined streets, and the small, decades-old local businesses that have put down roots in the area.
While sidewalks are most prevalent at the center of town, the side streets and quiet lanes in Sylvan Park that mean that foot traffic is popular and safe. The area's cozy, residential feel even made it one of the most walkable neighborhoods for trick or treaters last year, and the same will likely be true again. Nearby Richland Creek Greenway attracts runners and pedestrians alike, making this neighborhood the walking capital of West Nashville.