Nashville Local Life
Walkable Nashville Neighborhoods for Trick-or-Treaters This Halloween
While it seems in recent years that Halloween has been co-opted by adults as an excuse to dress up and indulge, the spirit of the holiday as a time for children to explore and run wild is alive and well. Nashville's bar scene will surely light up with frights and flights on Oct. 31, but Nashville's more residential, walkable neighborhoods will be a haven for children and families. Local coffee shops have already commenced serving pumpkin spice lattes, apple cider, and hot cocoa, and fall activities are in full swing. When it's time to hit the streets in search of candy and childlike adventure, here are the Nashville neighborhoods that do Halloween the best. (Note: Nashville is often uncharacteristically cold on Halloween, so trick-or-treaters should bundle up before making their way across lawns crunching with fallen leaves.)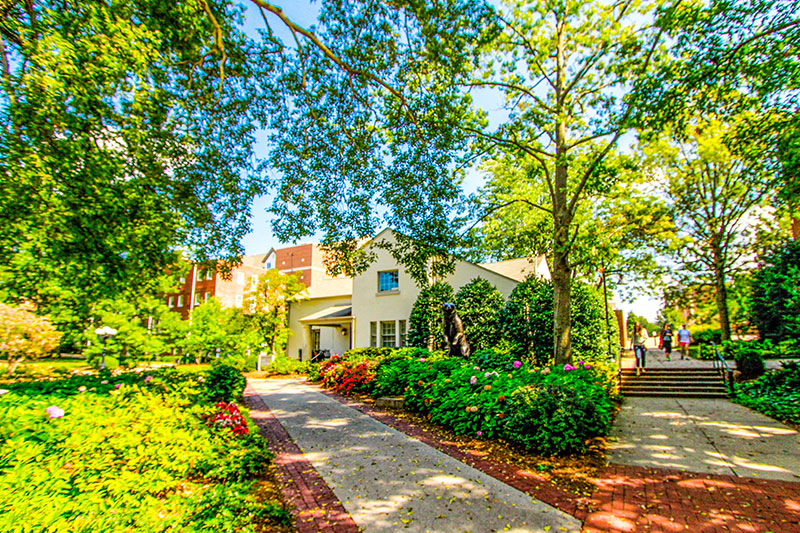 This beloved, quiet neighborhood is known for its busy sidewalks all year round. Runners, strollers, and walkers make their way along this historic two-mile stretch of road at any time of day. Once a popular streetcar route in the early part of the 20th century, Belmont Boulevard is busy with foot traffic in large part because of how level it is; Nashville is a hilly city and long stretches without rapid inclines are rare and coveted. This is why every year hordes of ghosts, goblins, princesses, and superheroes roam the neighborhood in search of candy. The classic homes in this historically protected area make for the perfect haunted houses with minimal decorative effort, and refuge awaits in the neighboring 12 South area where an idyllic pumpkin patch is set up every year. Also, you can get hot cocoa and cider at the neighborhood coffee shop, Frothy Monkey.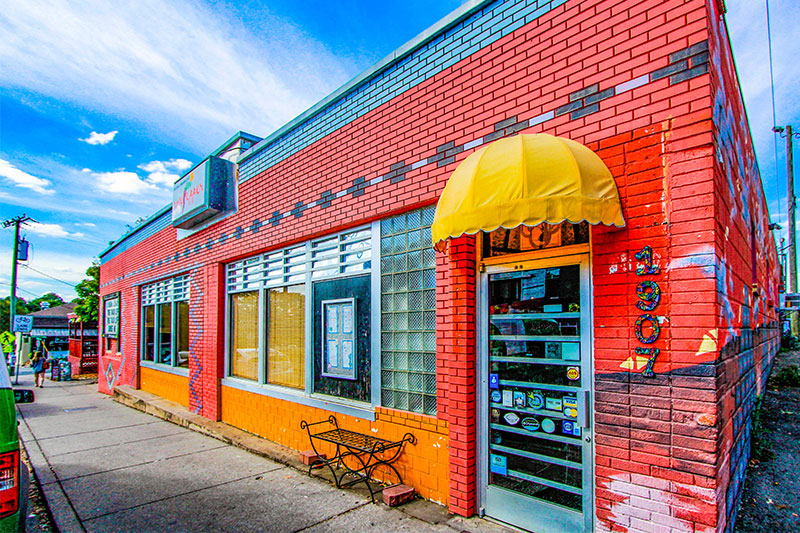 Across the river is another kid-friendly neighborhood where Halloween is taken very seriously. The Five Points area is sure to be overflowing with costumed grown-ups crawling between local bars like Rosemary and Beauty Queen and No. 308—establishments known for their elaborate discos and dance parties on nights such as this. Luckily though, as East Nashville is one of the oldest neighborhoods in the city, it has a robust network of sidewalks and lanes perfect for trick-or-treaters of any age. This neighborhood is known for its emphasis on community, and streets like Greenwood Avenue are alive with a spirit of joy and collaboration. Sure, Halloween is not great for traffic on these side streets, but safety is at the center of this problem. Cars slow to a crawl and families certainly have the right of way.
With its well-lit lanes and ample sidewalk space, Sylvan Park makes for a fun, safe spot for trick-or-treaters. A cozy, residential area known for its gridded streets named after states—Wyoming Avenue, Idaho Avenue, Nebraska Avenue, etc.—this neighborhood is beloved for its state of the art community center and local food and drink scene. As the leaves turn, the tree-lined streets are picturesque; the bungalows with picket fences and porch swings become like something out of a novel, their lawns quilted with fallen sugar maple leaves.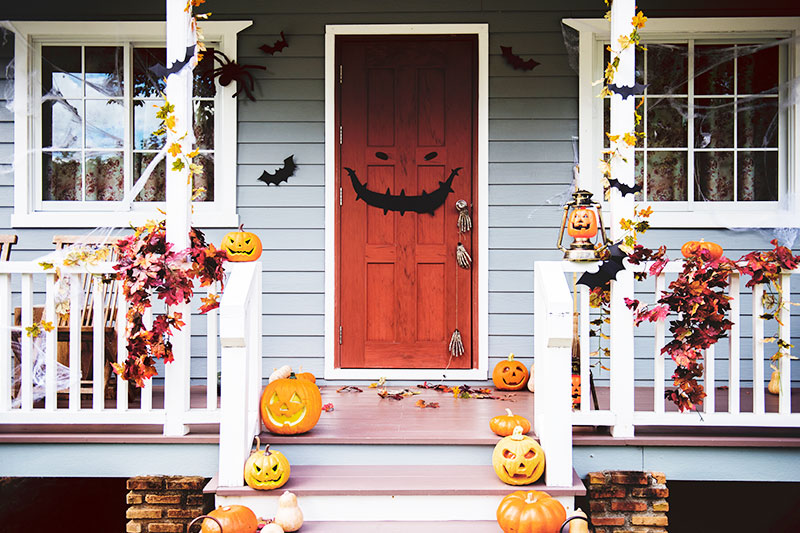 For the true Nashville suburbanite, there's nowhere quite like Brentwood to score Halloween treats and enjoy the homes decked out in elaborate decorations. While the area as a whole is quite sprawling, most of its developments and planned communities like The Governor's Club, Taramore, and Northumberland have wide sidewalks for families as they venture out this Halloween. The area is also known for its number of schools, so children running and playing on a night like Halloween is common. In Brentwood, residential and retail spaces are almost entirely separate, so once a group of trick-or-treaters have narrowed down their block, they'll be met with an uninterrupted stretch of front doors.