Dallas-Ft. Worth Local Life
The Best Neighborhoods to Celebrate Fall in Dallas/Fort Worth
Unlike some places in the U.S., the Dallas-Fort Worth area doesn't have the chilly weather and colorful leaves that come with fall—or it might; you never know with Texas weather. But regardless of the weather, DFW celebrates fall with a full calendar of events. Focus your fall fun on these neighborhoods and you won't be disappointed.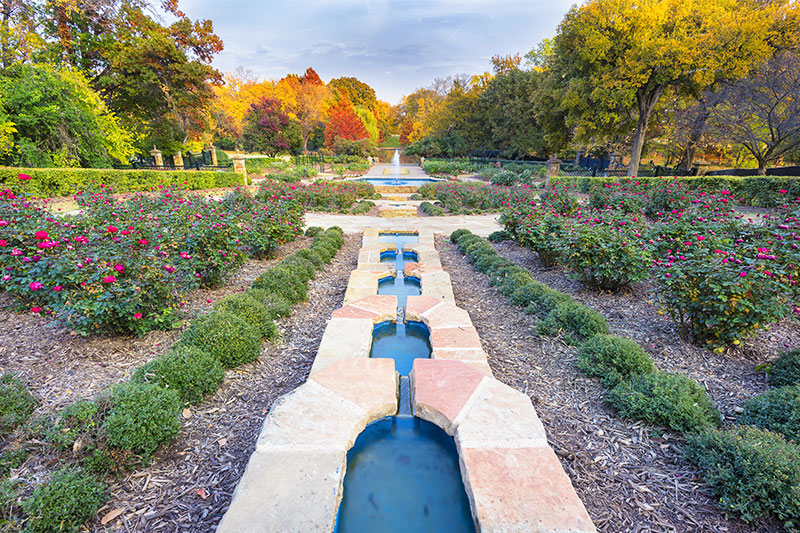 It's no surprise that Downtown Fort Worth is one of DFW's most happening neighborhoods to celebrate fall, as it's more than just a residential neighborhood—it's an entertainment district. There's a Roaring 20's Halloween Party at Scat Jazz Lounge on Oct. 26, and later in the season Panther Island Pavilion hosts the Pumpkin Spice Run on Nov. 17. The 5, 10, and 15K run has pumpkin ale and fall treats at the finish line. Throughout the fall season on the Southside of Fort Worth, you can grab a pumpkin-flavored beer at Rahr & Sons Brewing Company or a pumpkin pie from Blue Bonnet Bakery in Arlington Heights. Also, don't miss out on the Grow Fall Festival at the Fort Worth Botanic Gardens, or just take some time to stop at the gardens when it's at its autumnal peak.
Countryside Estates in Grapevine may not have a lot going on in the fall, as it's a mostly residential community of large houses, but it makes the list for one reason: Hall's Pumpkin Farm & Corn Maze, an essential DFW fall event that can't be left off the list. Here, locals search for the perfect pumpkin, take a hayride, and get lost in a corn maze—all with a hot cup of cider in hand. Fall wouldn't be the same without a trip out to Countryside Estates in Grapevine.
Like the State Fair of Texas and Hall's Pumpkin Farm, Autumn at the Arboretum is an iconic DFW fall event at the Dallas Arboretum in Little Forest Hills. This month-long event includes a stunning fall display; imagine 90,000 seasonal gourds placed together to create a full-sized Pumpkin Village (this year's theme is "Peter Pan"). For an entire month, there's an fall program of Halloween and fall activities, including a spooky maze scavenger hunt, an Oktoberfest menu at their cafe, and a Harvest Tea service.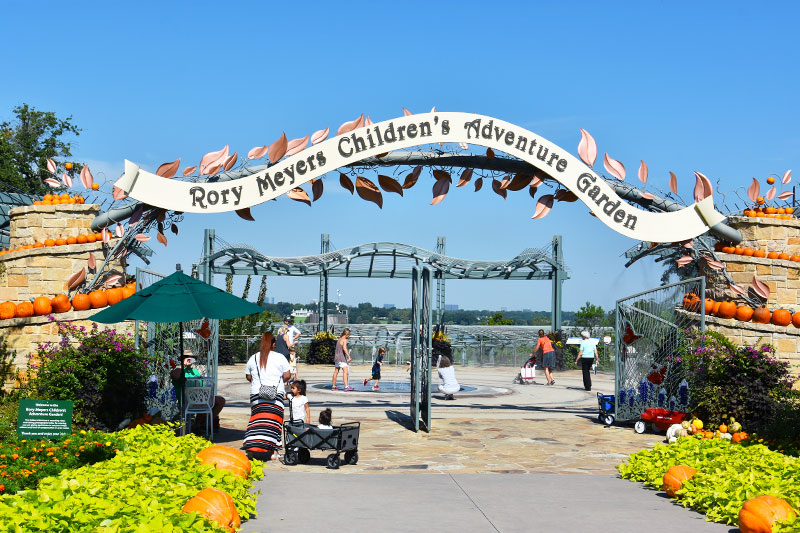 Oak Cliff is a fun neighborhood with excellent Mexican food and a love for all things art, food, and fun—so fall around here is pretty spectacular. Oak Cliff will celebrate all things pumpkin at the Oak Cliff Pumpkin Fest on Oct. 28 in Bishop Arts District. However, you don't have to wait for this festival to get a taste of pumpkin. Just visit Emporium Pies for a pumpkin or fall-flavored slice of pie that pairs perfectly with alcoholic apple cider from Bishop Cider Co. down the street. The Texas Theater is getting in the Halloween spirit with scary movies throughout the month of October, while next door at the Oak Cliff Cultural Center, they'll be hosting a Dia De Los Muertos Festival on Nov. 2. The North Oak Cliff Library will also be hosting Dia De Los Muertos-themed and Halloween events throughout October and November. Last but not least, don't miss out on a premier kid-friendly fall event: Halloweekend at the Dallas Zoo.
There's one thing that signals fall in the DFW area and it's a big ol' greeting from our resident cowboy, Big Tex, at the State Fair of Texas. Located in South Dallas in Fair Park, The State Fair of Texas has been a fried food-filled fall tradition in Texas since the late 1800s. It offers fair rides; fall foods; and art, cars, and livestock showcases—all in the crisp Texas air from September to late October. You can also stop at Craft & Growler in Expo Park to enjoy a mug of their seasonal beers like Oktoberfest, Funnel Cake (in honor of the State Fair), and Beto Beer (named after Rep. Beto O'Rourke, who's running to represent Texas in the U.S. Senate).
Like Downtown Fort Worth, Downtown Dallas has a lot going on when it comes to fall fun. The Dallas Farmers Market is the best place to buy fall produce and experience fall events like a pumpkin patch, fall festival, fall watercolor workshop, and harvest celebration. Further into Downtown, join the City of Dallas for Pumpkins on the Plaza on Oct. 20, a free event that includes hayrides, costume contests, pumpkin patches, and a lot of fun for families who live in the neighborhood and beyond. While Downtown Dallas isn't the best for trick-or-treating, adults can have fun this fall at The W's Halloween Party or by exploring some of Downtown Dallas' most haunted places like the Adolphus Hotel and The Majestic Theater. The Dallas Museum of Art hosts some Halloween events like a showing of "Hocus Pocus," while across the street at Klyde Warren Park, you'll find a Halloween party unlike any other on Oct. 31.