The Top 10 Master-Planned Communities of 2020
The Top 10 Master-Planned Communities of 2020
Some neighborhoods spring up organically, a unique mishmash of home types and businesses. Master-planned communities are designed with purpose from the outset; developers carefully select home styles and amenities to create a polished finished product for people to call home.
MPCs boast amenities like restaurants, grocery stores, and fitness centers all within easy reach of beautifully designed and coordinated homes. What makes the best MPC? Take a look at the 10 top-selling MPCs of 2020, according to real estate advisory company RCLCO.
MEDIAN HOME SALE PRICE: $274,800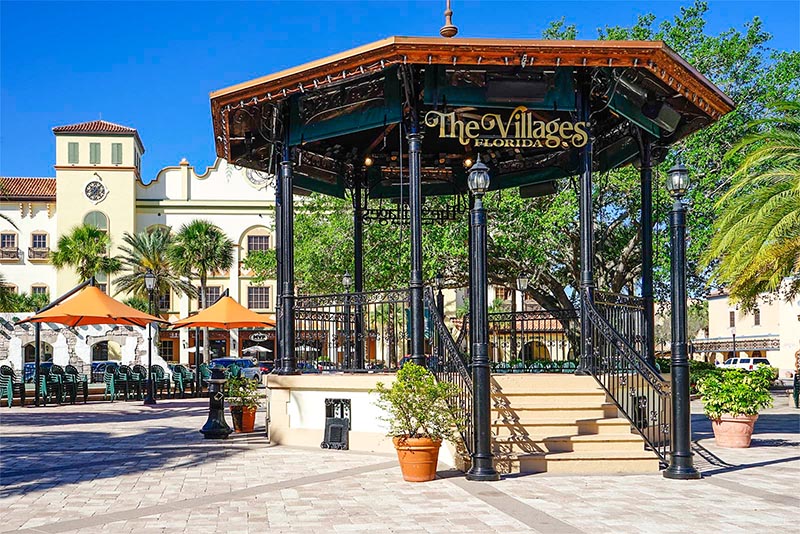 The Villages is a sprawling age-restricted community for people ages 55 and up. Started in Florida in the 1970s, this community has since grown to cover thousands of acres and include more than 50,000 homes.
This MPC retains the top-selling spot, gracing the No. 1 spot on this list last year as well. Residents of The Villages can access its amenities (like restaurants, banks, and the post office) on golf cart-accessible trails.
The sheer size of The Villages means that its homes come in a wide variety of price points. Homebuyers can find options in the low $200,000s all the way up to nearly $1 million. Though established in the 1907s, The Villages also has plenty of new construction available.
MEDIAN HOME SALE PRICE: $402,250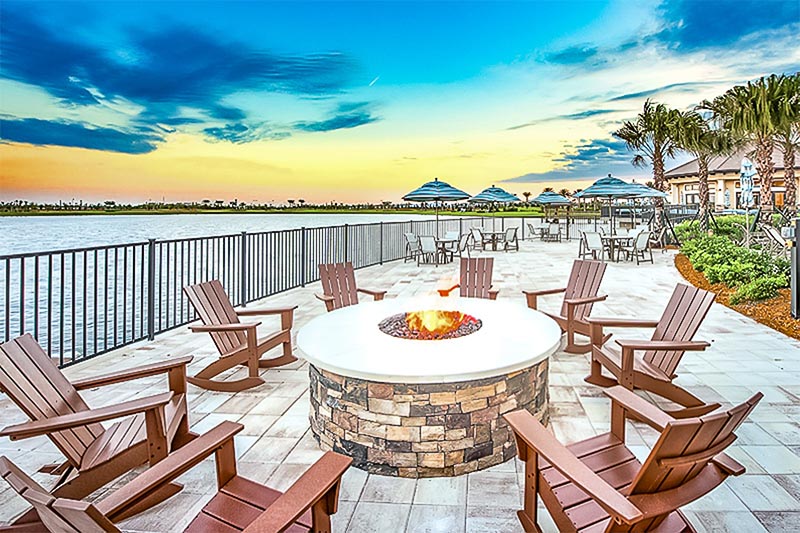 Lakewood Ranch also keeps its position from the 2019 list, coming in second again. This 31,000-acre community is situated in Sarasota, Florida. The single-family homes of this MPC vary in style and price, but you can expect to find plenty of lawn space, a garage, and a driveway with each lot.
The balmy weather of Florida invites an active lifestyle, and Lakewood Ranch rises to the occasion. The community feels like a classic MPC with a golf course and country club while offering other pursuits for outdoor enthusiasts, including a lake for fishing and boating, a polo club, and hiking trails.
While the median home sale price hints at luxury living, which you certainly can find here, Lakewood Ranch has a wide price range. Homes can cost as little as $157,000 and as much as $3.6 million, according to neighborhoods.com data.
MEDIAN HOME SALE PRICE: $422,500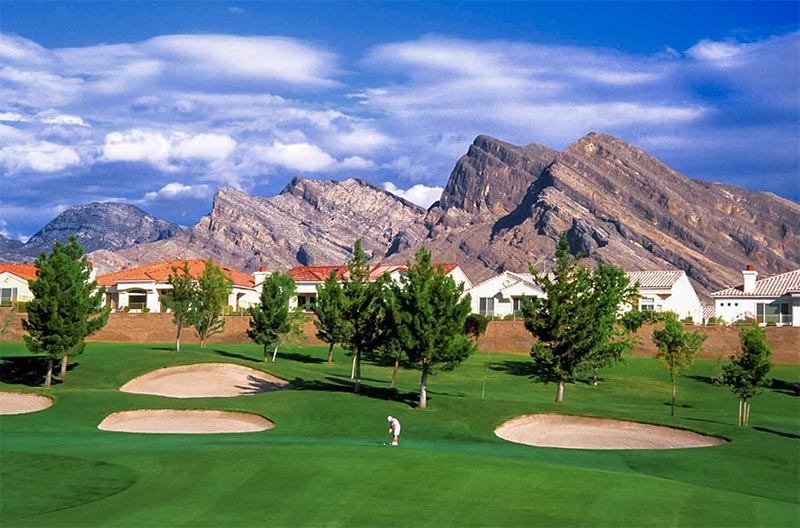 Just outside the flash and glitter of downtown Las Vegas, you will find Summerlin stretching across more than 20,000 acres in the dry heat of Nevada.
The MPC includes 30 different neighborhoods, some private and gated and some situated around a golf course. All rounds in Summerlin lead to its expansive downtown area, featuring retail, restaurants, a theater complex, and a casino.
A blend of older construction, dating back to the late 1980s, and new construction, Summerlin has home prices ranging from $120,000 to north of $10 million, according to neighborhoods.com data.
MEDIAN HOME SALE PRICE: $303,160
Florida dominates this list with four communities nabbing spots in the top 10. Wellen Park, located in Venice, Florida, brings together several neighborhoods across 12,000 acres.
In addition to the coastal beauty of its location, Wellen Park, previously named West Villages, has amenities like medical facilities, clubhouses, swimming pools, and hiking trails. The community is also located within easy reach of beaches and the downtown areas of Venice and Sarasota.
Most homes in Wellen Park are single-family with three bedrooms and two bathrooms. Prices start as low as $190,000 going up to nearly $900,000, according to neighborhoods.com data.
MEDIAN HOME SALE PRICE: $409,000
Daybreak, located in South Jordan, Utah, moved up from the No. 9 spot on the 2019 list. This MPC is made up of a collection of different villages and districts, including the downtown district of South Station.
The community has a light rail station, a library, pools, parks, and a sizable freshwater lake. Daybreak also boasts an impressive collection of restaurants catering to all kinds of palates, as well as a solid collection of retail shops for picking up your groceries and a new outfit.
Daybreak has single-family homes, condos, and townhomes for sale, with prices starting in the low $200,000s and nearing $1.5 million on the high end.
MEDIAN HOME SALE PRICE: $293,990
Nevada lands another MPC on the list with Valley Vista. Situated in Las Vegas, Valley Vista is a relatively compact community that features new construction homes built in 2019 and 2020. Prospective homebuyers can scope out prices from $219,677 to just over half a million, according to neighborhoods.com data.
The community has plenty of parks for residents to enjoy, as well as easy access to nearby shopping.
MEDIAN HOME SALE PRICE: $298,000
Cane Bay Plantation is a new MPC to the list, not having cracked the top 10 last year. This Summerville, South Carolina community is mostly made up of a collection of roomy single-family homes that come with reasonable price tags. You can find a home for around $200,000 or look on the higher end for a home closer to $500,000.
Like many of the other MPCs that made the top 10, Cane Bay Plantation has waterfront homes thanks to the beautiful lakes that sit in and around the community. Residents also have access to shopping and other amenities.
MEDIAN HOME SALE PRICE: $442,222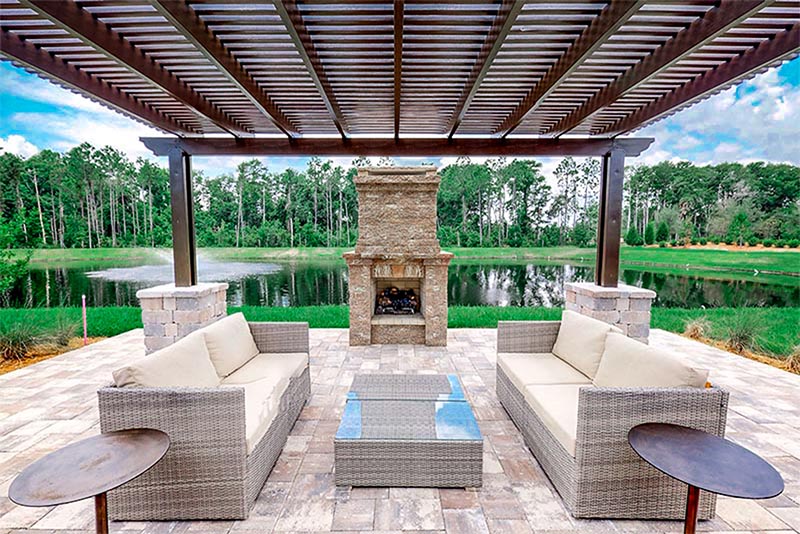 Nocatee is another Florida MPC, this one located in Ponte Vedra. Right next to the ocean, the community has the feeling of calm, beachside living. The oldest homes in Nocatee were built in 2007 and new construction continues. The community is friendly for nearly every budget with homes selling for $175,000 and upwards of $1 million, according to neighborhoods.com data.
In addition to easy access to the beaches of Ponte Vedra, Nocatee has amenities like a kayak launch and nature preserves.
MEDIAN HOME SALE PRICE: $367,245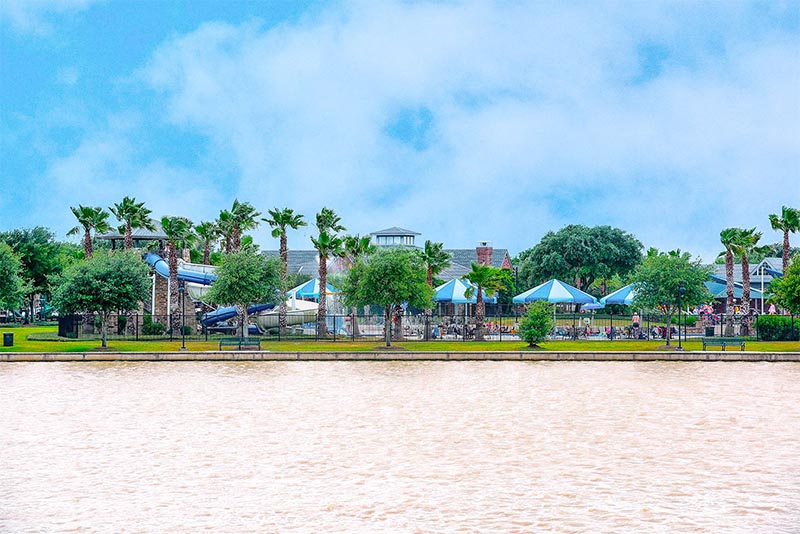 Bridgeland is the only MPC in Texas to make the top 10. This 11,400-acre community was first opened in the mid-2000s, and it will have 20,000 homes once it is done. This Cypress community does cater to luxury taste with quite a few homes in the $1 million range, but it does have more reasonably priced options in the $200,000 range.
The community's 6,000-square-foot amenity center is its crowning jewel, complete with a pool and spray park. You can also spend time outdoors, boating or fishing on the MPC's expansive lakes.
MEDIAN HOME SALE PRICE: $387,750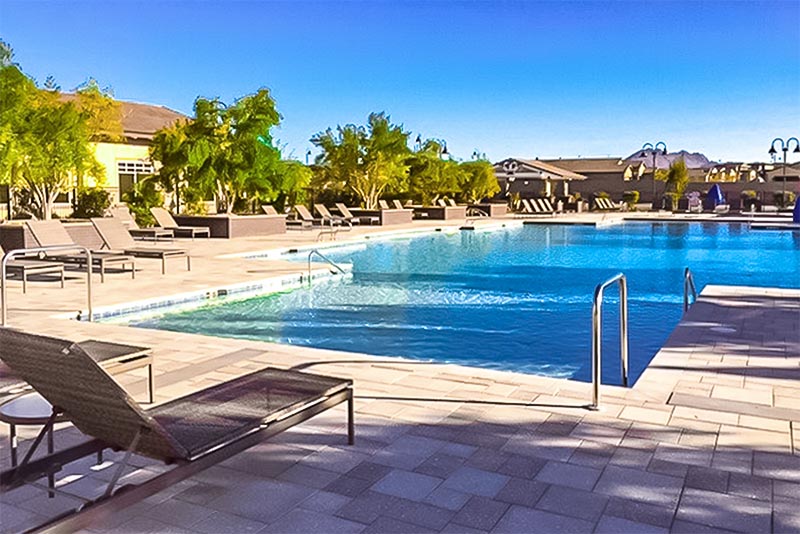 Cadence, another Nevada MPC, rounds out the top 10 list. Located in Henderson, this community is one of the smaller ones on the list at just over 2,000 acres. It is also one of the newer communities, with its oldest construction dating back to 2015.
Though relatively small, Cadence has plenty of amenities to attract residents. The community has a pool complex with lap swimming for adults and a splash pad for the kids. Residents also enjoy a large playground and paths for walking and biking.
Prices for the single-family homes that populate Cadence start at a reasonable $280,587 and go up to $605,000, according to neighborhoods.com data.