Houston Local Life
The 10 Best Things to Do in Galveston, Texas
Galveston is a Gulf Coast resort town located a brisk 50 miles south of Houston. Nicknamed the "playground of the South," Galveston attracts tourists from all over Texas and surrounding states. But with a rich history, multiple art and cultural centers, nature and wildlife preserves, leading medical institutions, and beautiful beaches, the city has even more to offer its roughly 50,000 full-time residents.
While beaches, Schlitterbahn waterpark, and the iconic pyramids of Moody Gardens are Galveston's most popular attractions, both locals and visitors have plenty of other experiences to cross off their bucket lists. Here are the 10 best things to in Galveston.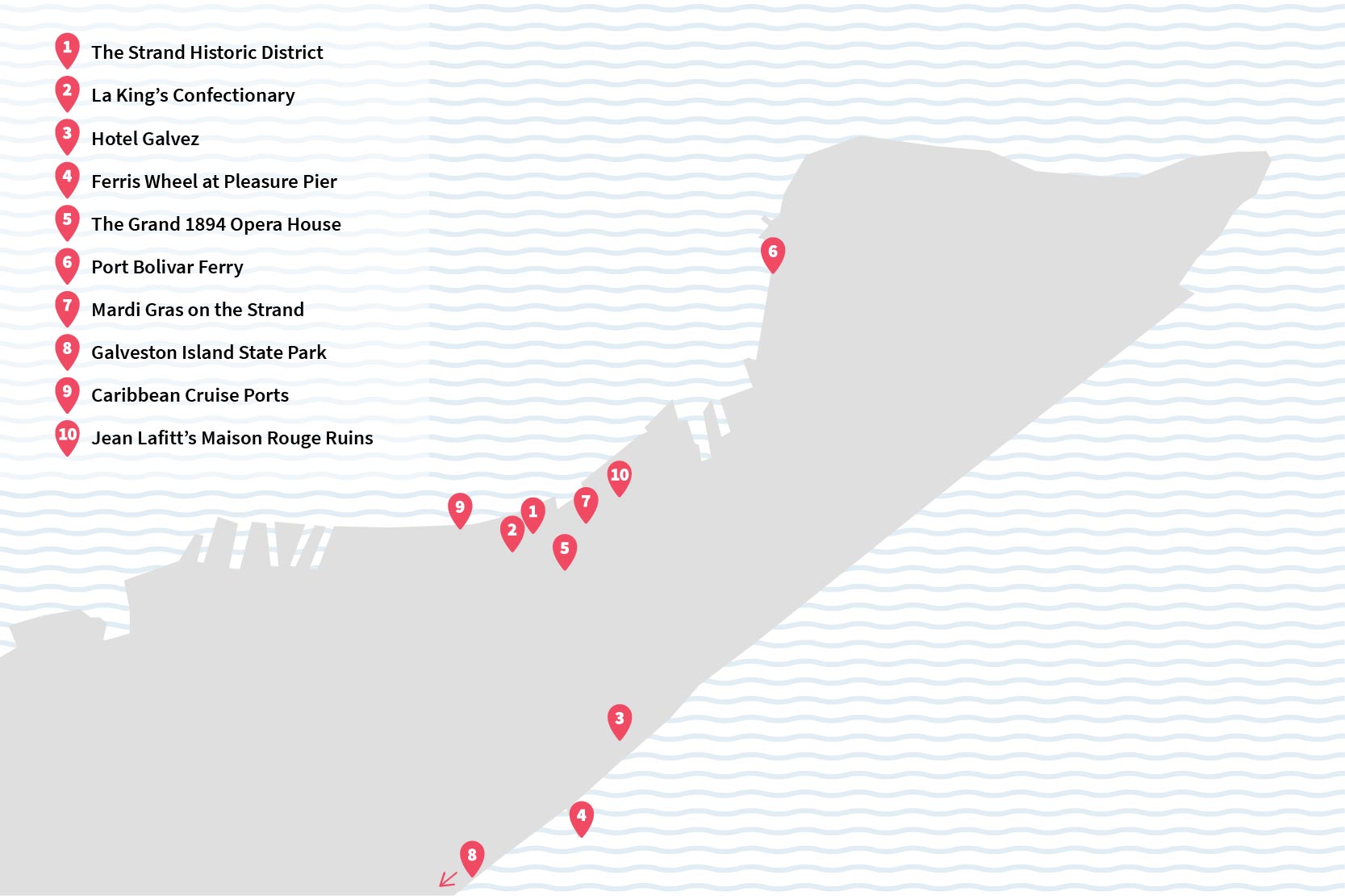 Travel Back in Time With Dickens on The Strand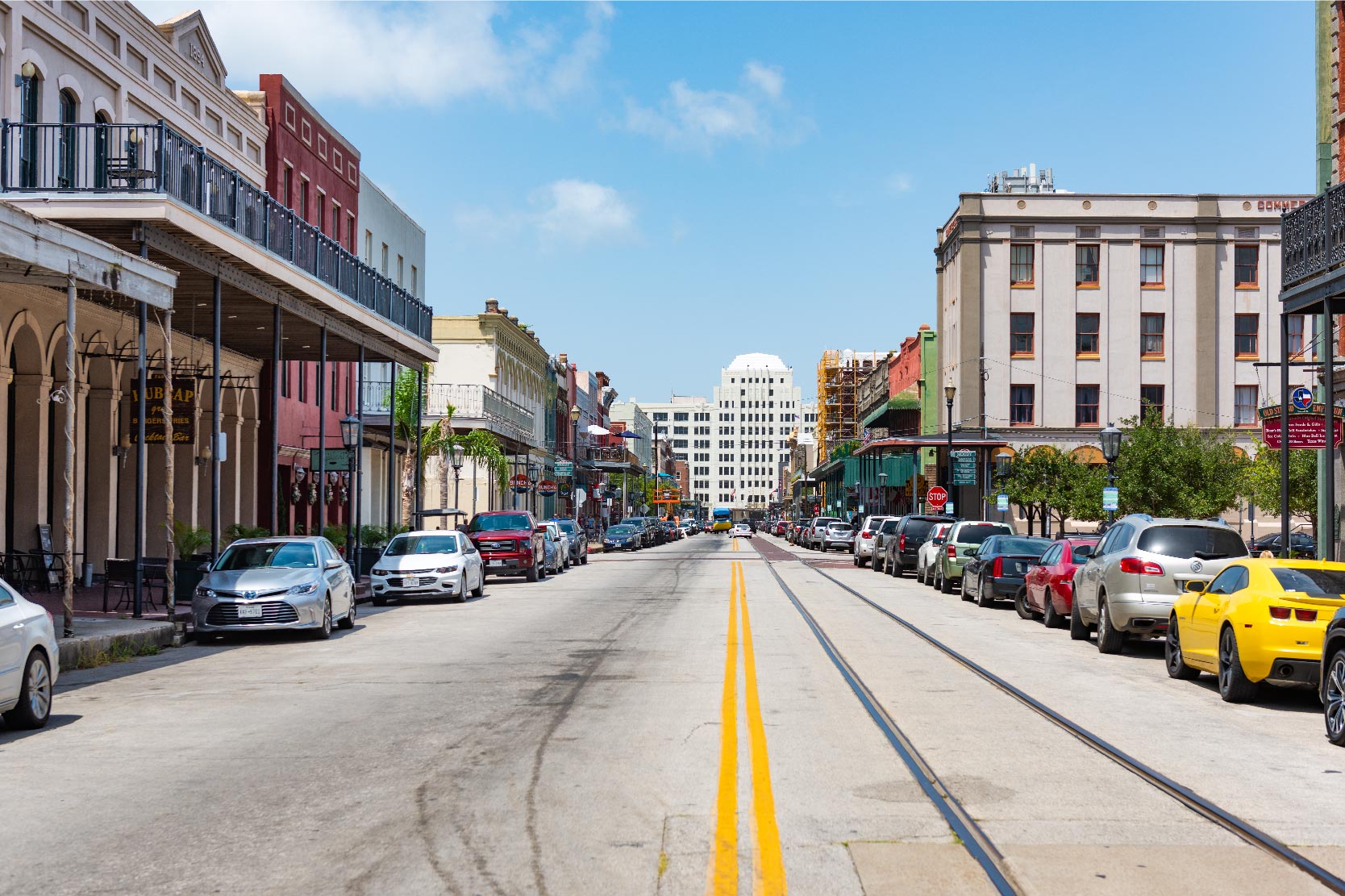 The Strand Historic District is Galveston's shopping and entertainment center featuring a walkable strip of local storefronts, restaurants, and museums.
During the holiday season, The Strand transforms into Victorian-era London complete with horse-drawn carriages, costumed carollers, and must-see Dickens bed races. The festival is a tradition that has been going on for 45 years and frequently hosts descendants of Charles Dickens himself. Don your best 19th century garb for half off admission. Admission also includes access to the Elissa, a three-masted ship that operated during the same era.
Watch Salt Water Taffy Get Made the Old Fashioned Way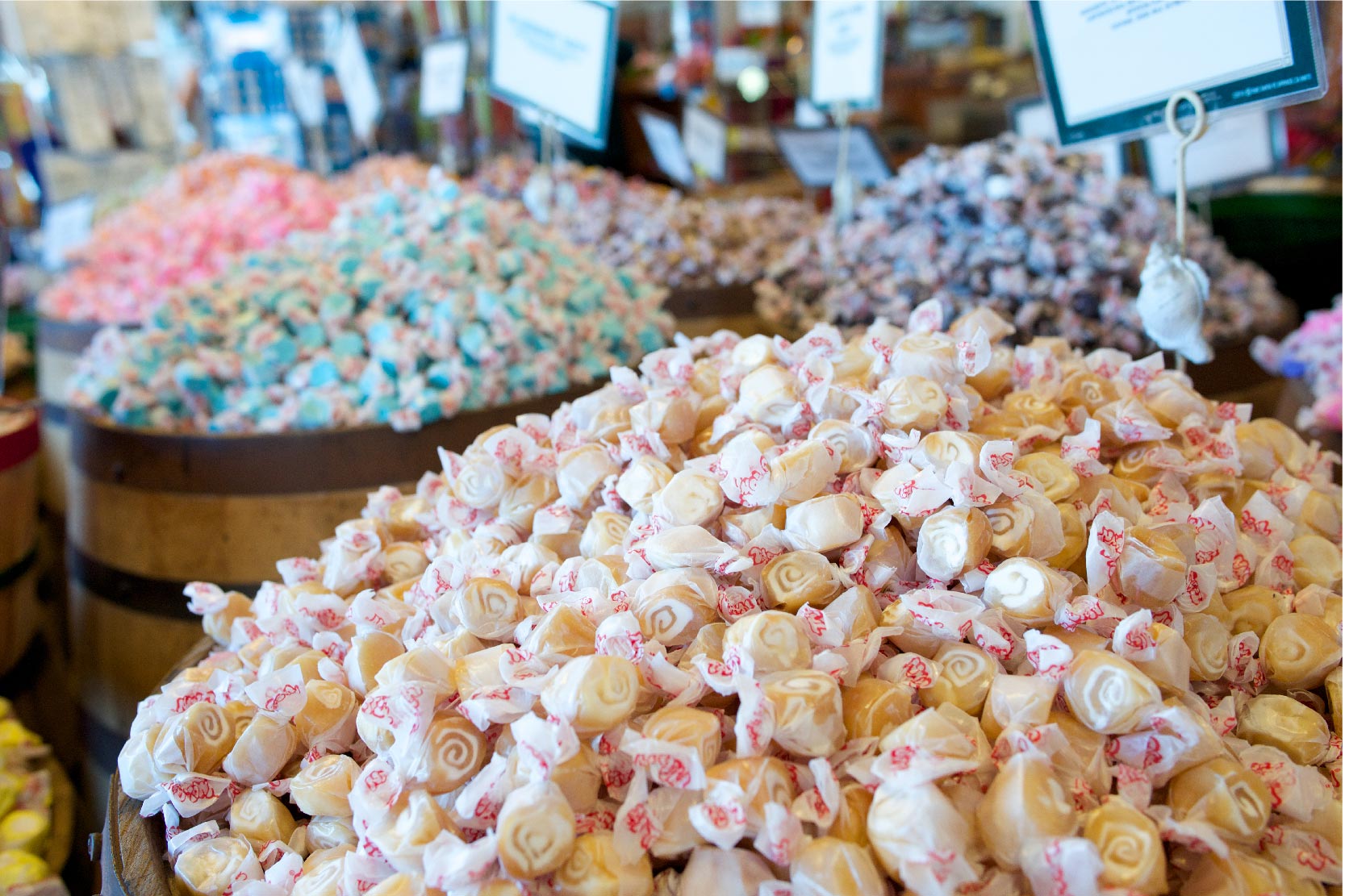 La King's Confectionery is an old-timey candy shop and ice cream parlor located along The Strand.
Watch as giant slabs of taffy are stretched by hand then pulled and spun through antique machinery. Adults and kids alike are mesmerized by the swirl of rainbow-colored sweets. Stand near the front to catch freshly wrapped pieces of taffy the candy man tosses your way. Taffy demonstrations occur multiple times a day on weekends and throughout the summer. If you visit around the holidays, you can see striped ribbon candy being made.
Take a Haunted Tour of Hotel Galvez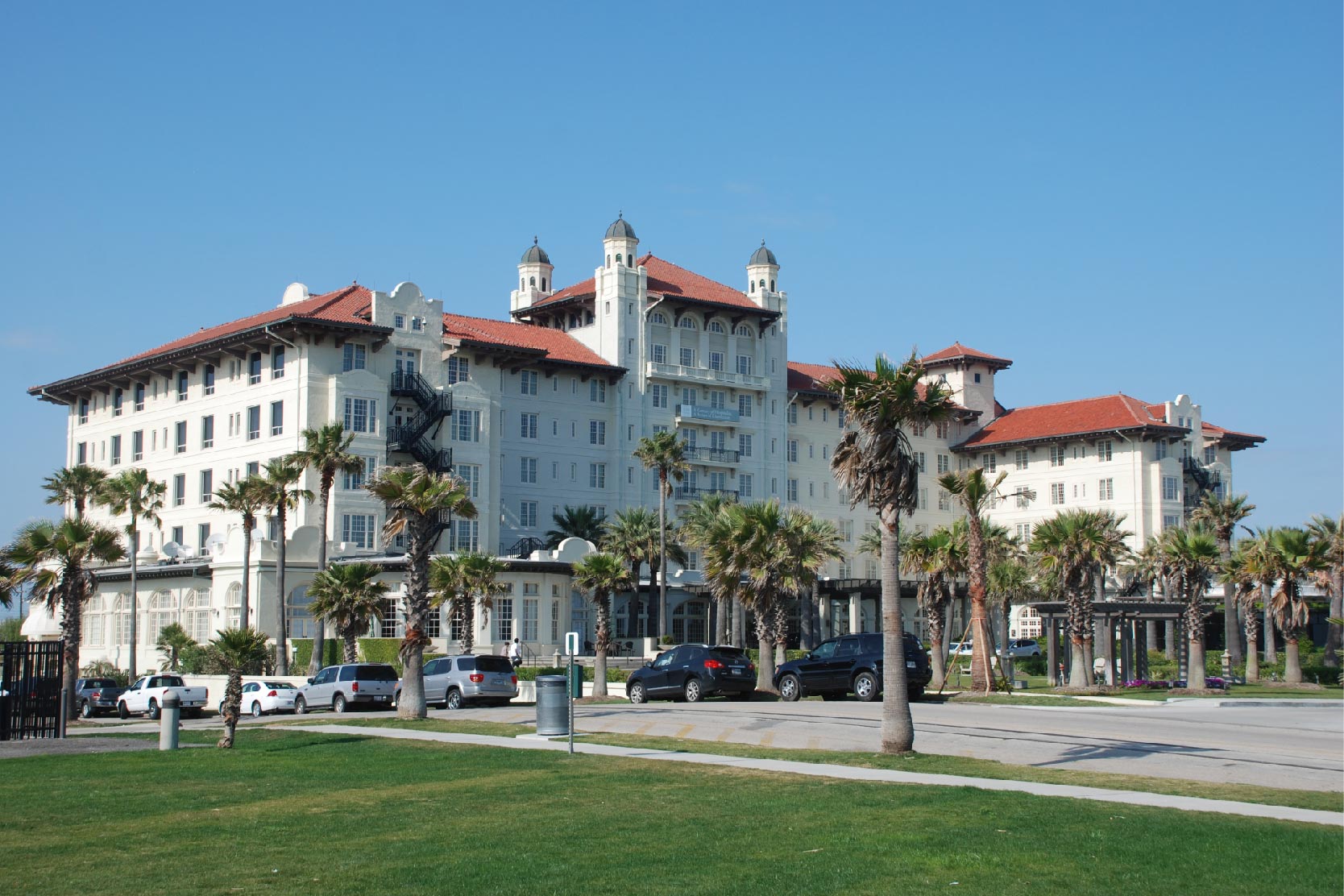 Hotel Galvez is over 100 years old and has accommodated multiple U.S. presidents and notable figures, from Franklin Delano Roosevelt to Frank Sinatra. The legendary beachfront hotel is designed in the Spanish Revival architectural style with white stucco exteriors and a red roof.
As is the lore of most historic buildings, the hotel is said to be haunted. Whether you believe in ghosts or not, Hotel Galvez's weekly ghost tours and monthly "Dinner with the Ghosts" are can't-miss events. Roam the halls learning about the hotel's ghoulish past, and you might just run into the fabled ghost bride of room 501.
Ride the Pleasure Pier Ferris Wheel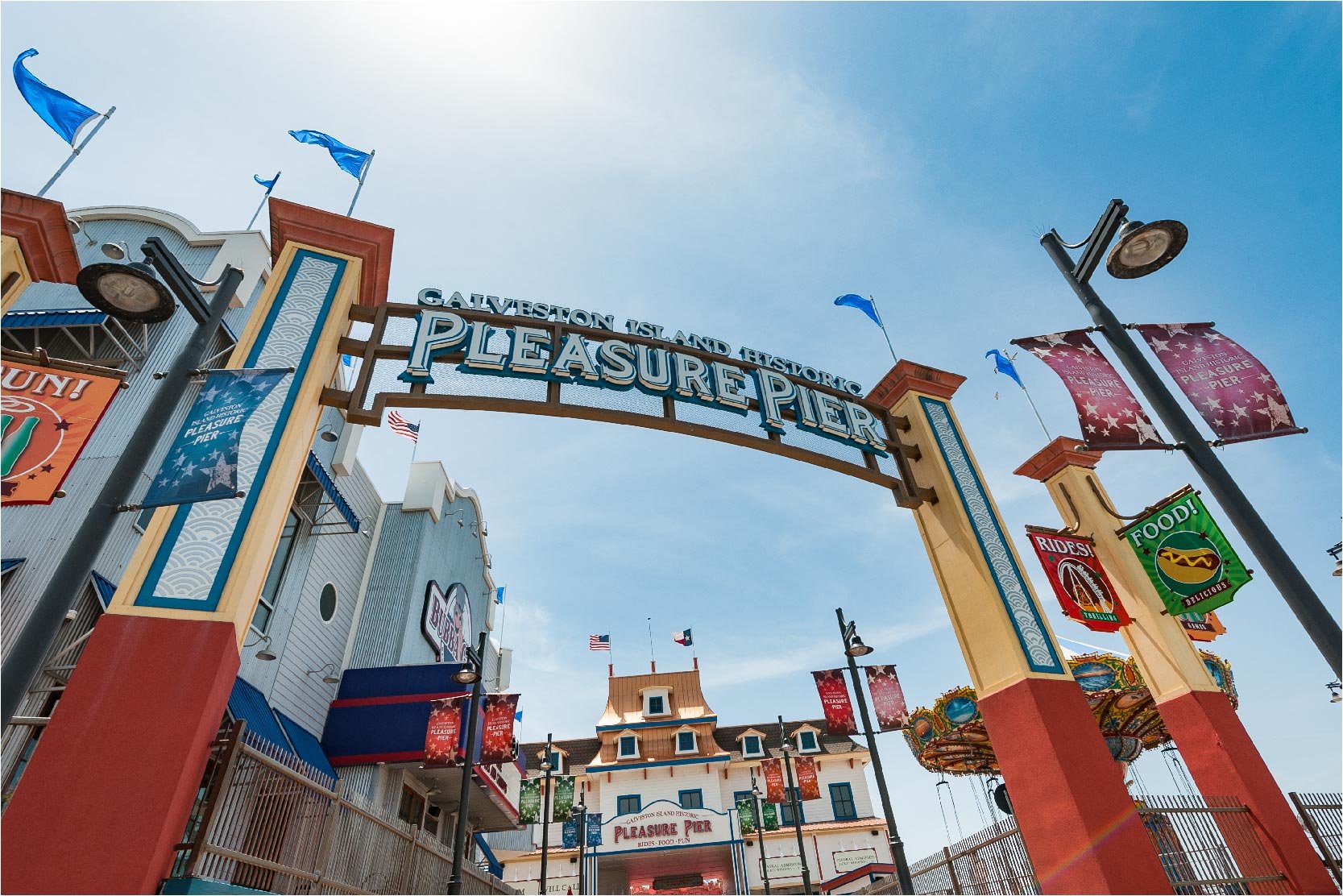 Galveston's Pleasure Pier, originally constructed in 1943, was a premier destination for vacationing families until it was destroyed by Hurricane Carla in 1961. The pier was resurrected and restored in 2012, and it remains a thrilling attraction today with amusement rides, carnival games, and sizzling seafood courtesy of Bubba Gump Shrimp Co.
Pleasure Pier is usually teeming with tourists, and the price of admission doesn't include rides or games. However, the Ferris Wheel, perched on the edge of the pier and towering 100 feet over the waves, is worth a ride for the sweeping coastline views and dazzling light shows.
See a Show at The Grand 1894 Opera House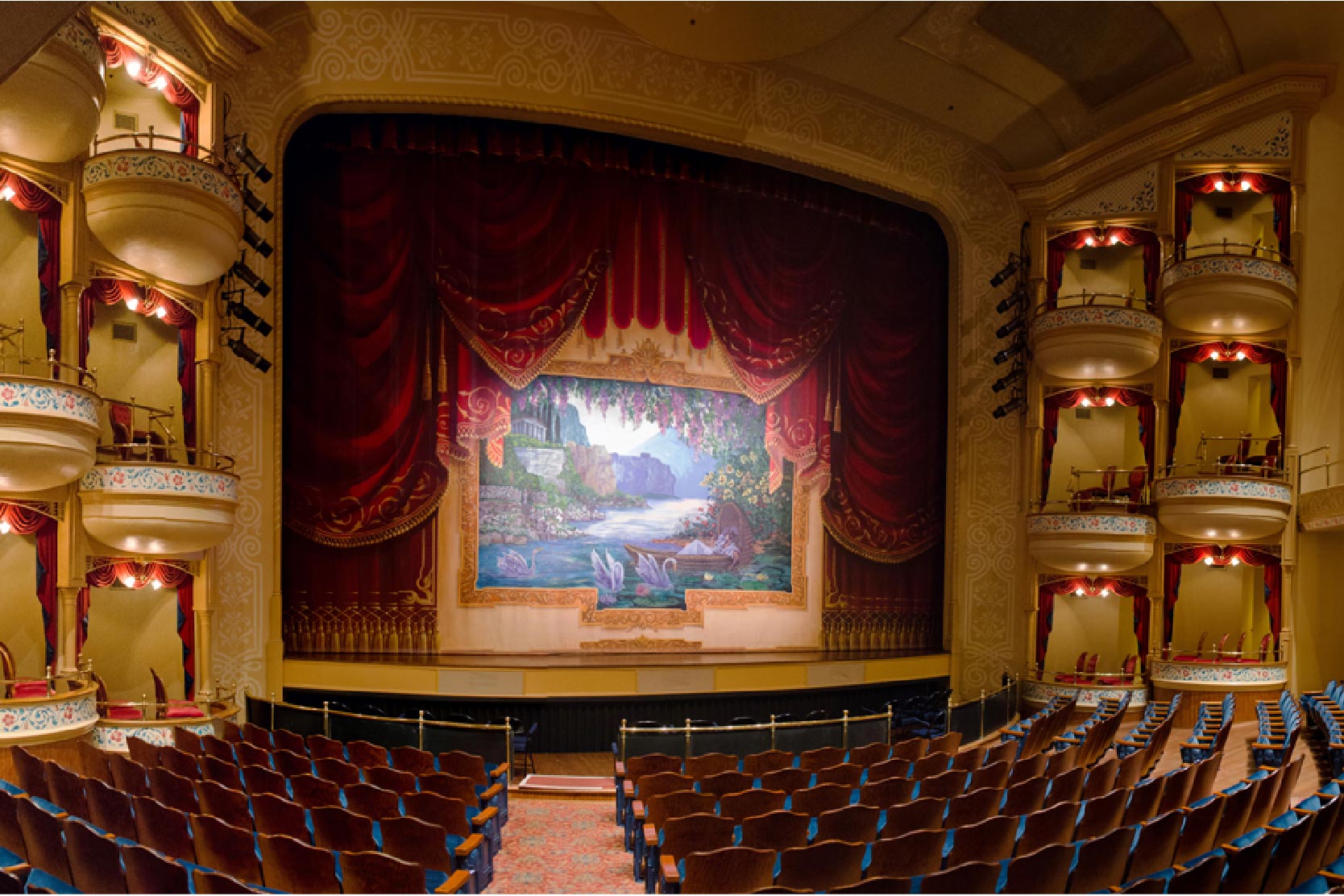 In its 125 years, The Grand Opera House has withstood both the test of time and Mother Nature's wrath, including the devastating Great Storm of 1900 and Hurricane Ike.
Designated the "official opera house of Texas" in 1993 and listed in the National Register of Historic Places, The Grand is a landmark theater that has hosted The Marx Brothers, Liza Minnelli, Ray Charles, and more. Today, the Grand is a not-for-profit performing arts venue and cultural institution. Grab a seat near the stage or on one of the two balconies when concerts, stand-up comedy, and Broadway musicals roll through town.
Ride the Ferry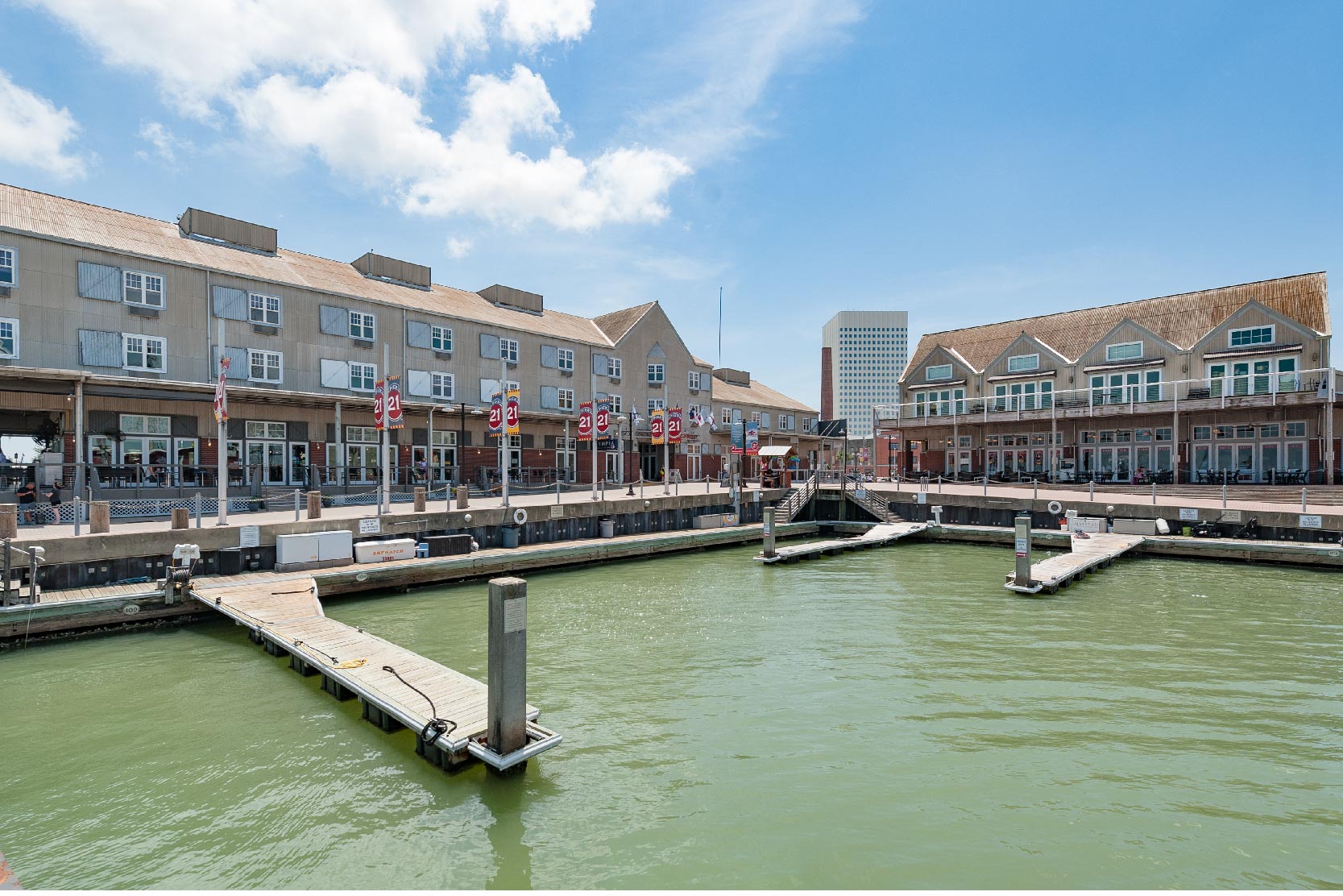 The Port Bolivar Ferry is a free ferry shuffling riders between Galveston Island and the Bolivar Peninsula. Though the ferry functions as public transportation, it's great for sightseeing too.
Drive onboard, hit the upper deck for 360 degree views, or stand on the bottom for close-up encounters with the dolphins and porpoises swimming alongside the ferry. You can also watch for pelicans or feed the swarms of seagulls circling the ship.
Catch Beads at Mardi Gras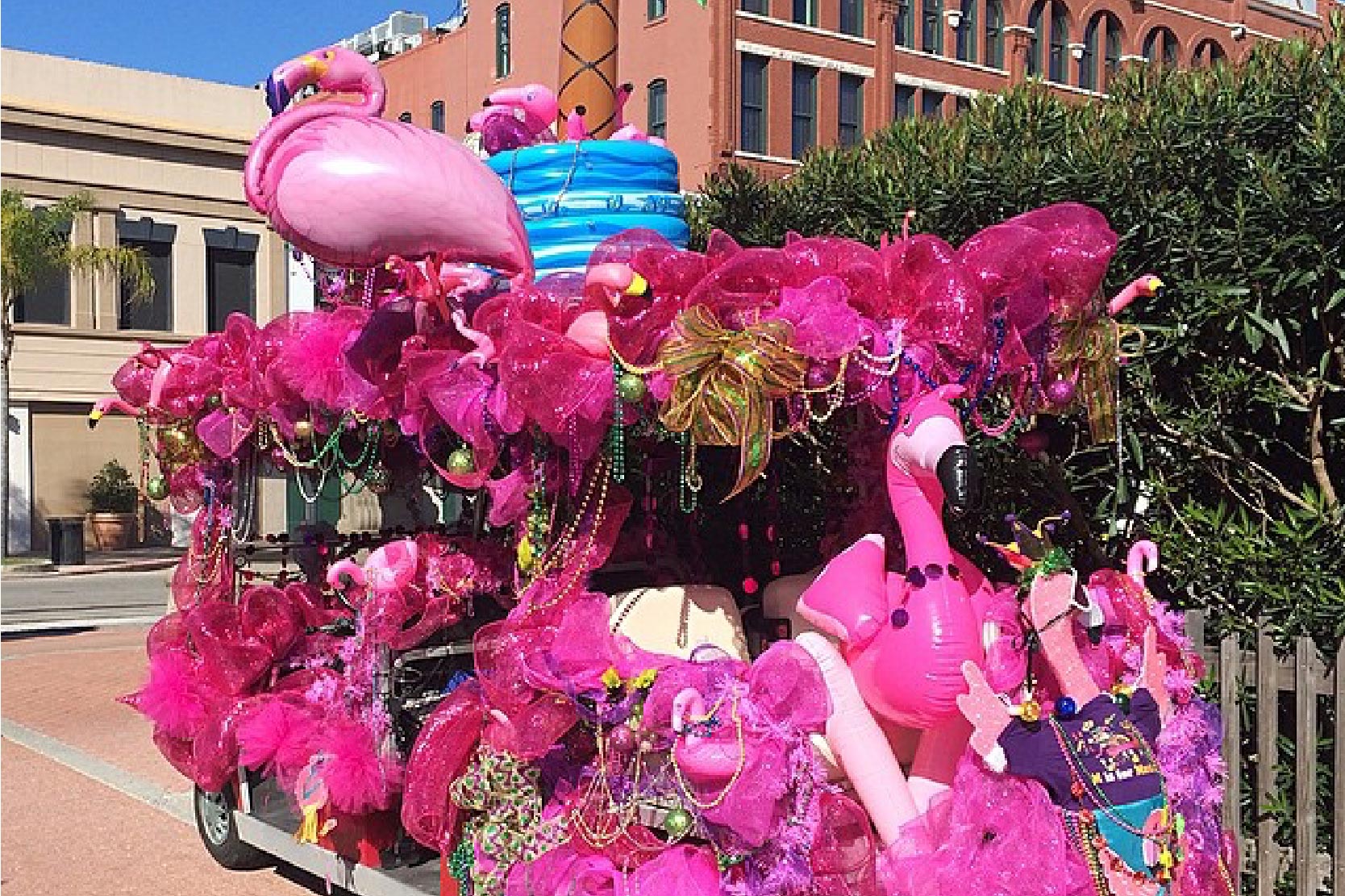 Unbeknownst to most, Galveston's Mardi Gras is the third-largest Mardi Gras celebration in the country. No need to trek to New Orleans for Fat Tuesday because Galveston has it all: parades, beads, balcony parties, and lavish balls occurring over two fun-filled weekends.
Entertainers, vendors, and lavishly decorated floats parade down The Strand during the festival, and Fiesta Gras (a family-friendly event fusing the Cajun culture of south Louisiana with Texas' Hispanic heritage) makes Galveston's Carnival celebration one of a kind.
Camp Along the Beach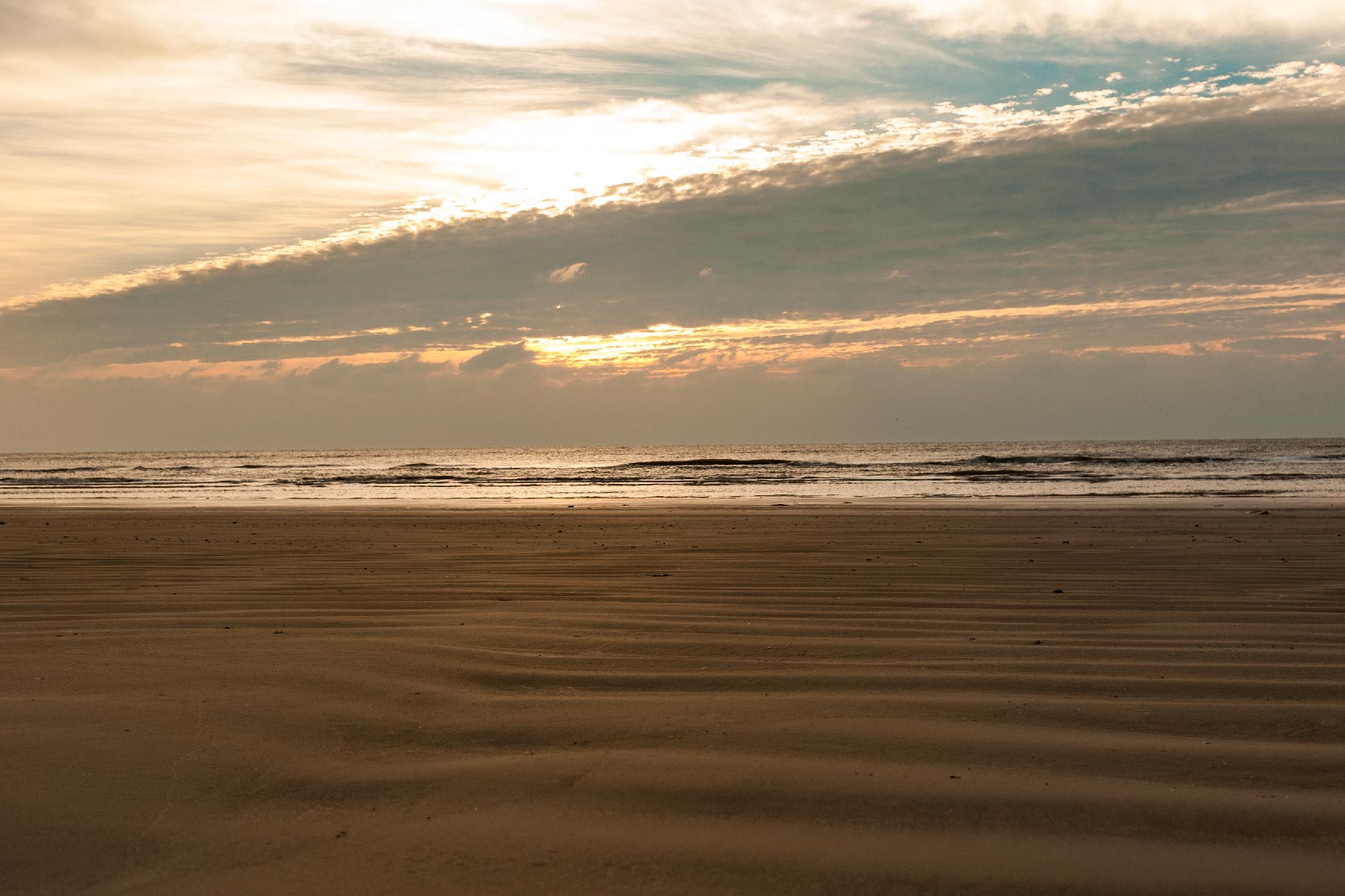 Galveston Island State Park is a picturesque nature preserve. Its barrier island ecosystem is a transition zone where both land animals and sea creatures thrive. The park offers countless activities like swimming, hiking, fishing, birding, kayaking, and geocaching.
The park also offers camping on either the bay or beach side. For a uniquely Galveston experience, pitch a tent on the beach for easy access to the water and pink-hued sunsets sinking into the Gulf.
Embark on a Caribbean Cruise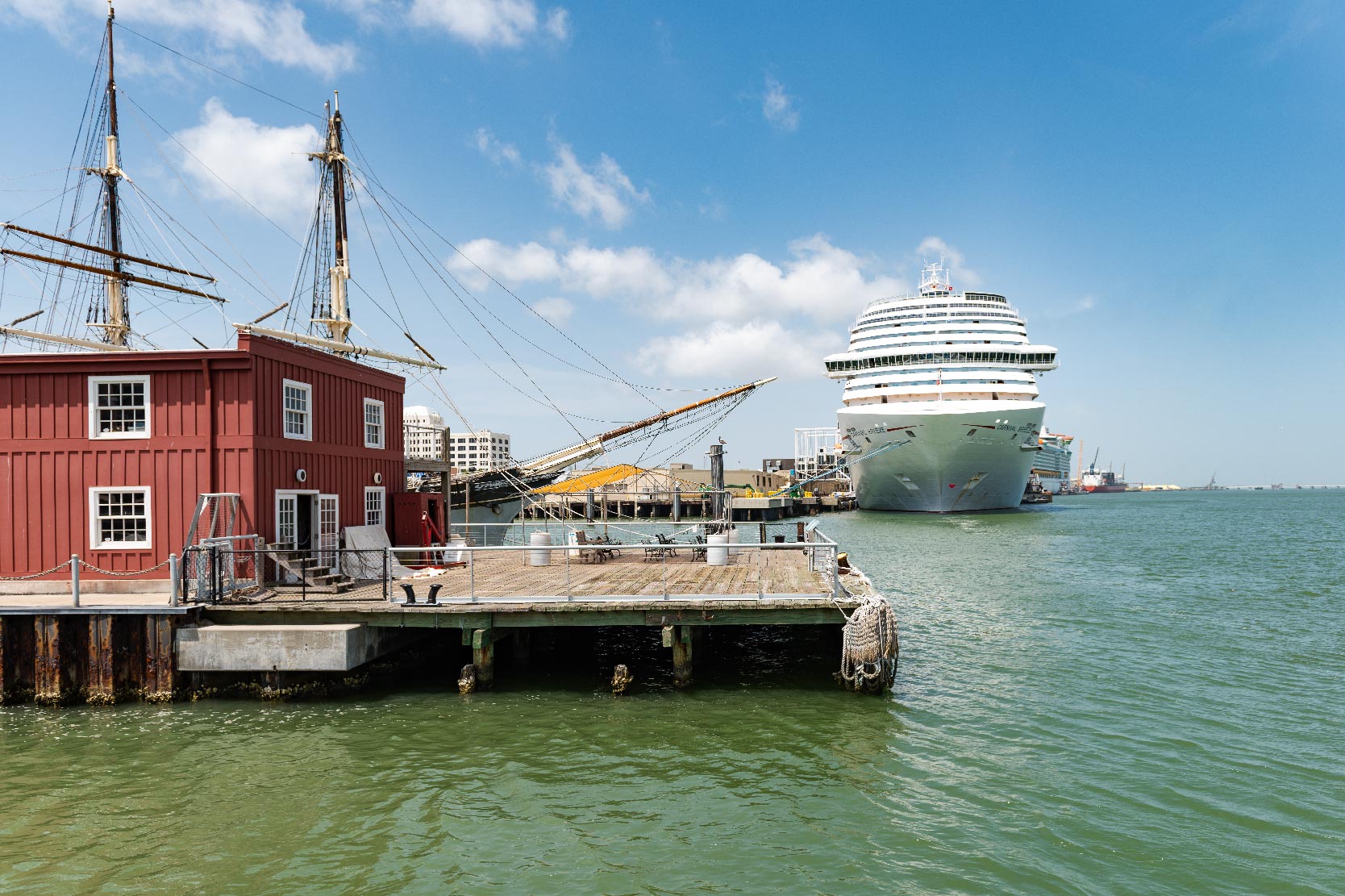 Galveston is a gateway to the Caribbean. The port city is home to three major cruise lines: Carnival, Royal Caribbean, and Disney. Multiple cruises embark each week. Hop on a ship and sail to tropical destinations where the water is clear enough to see through.
Hunt for Buried Treasure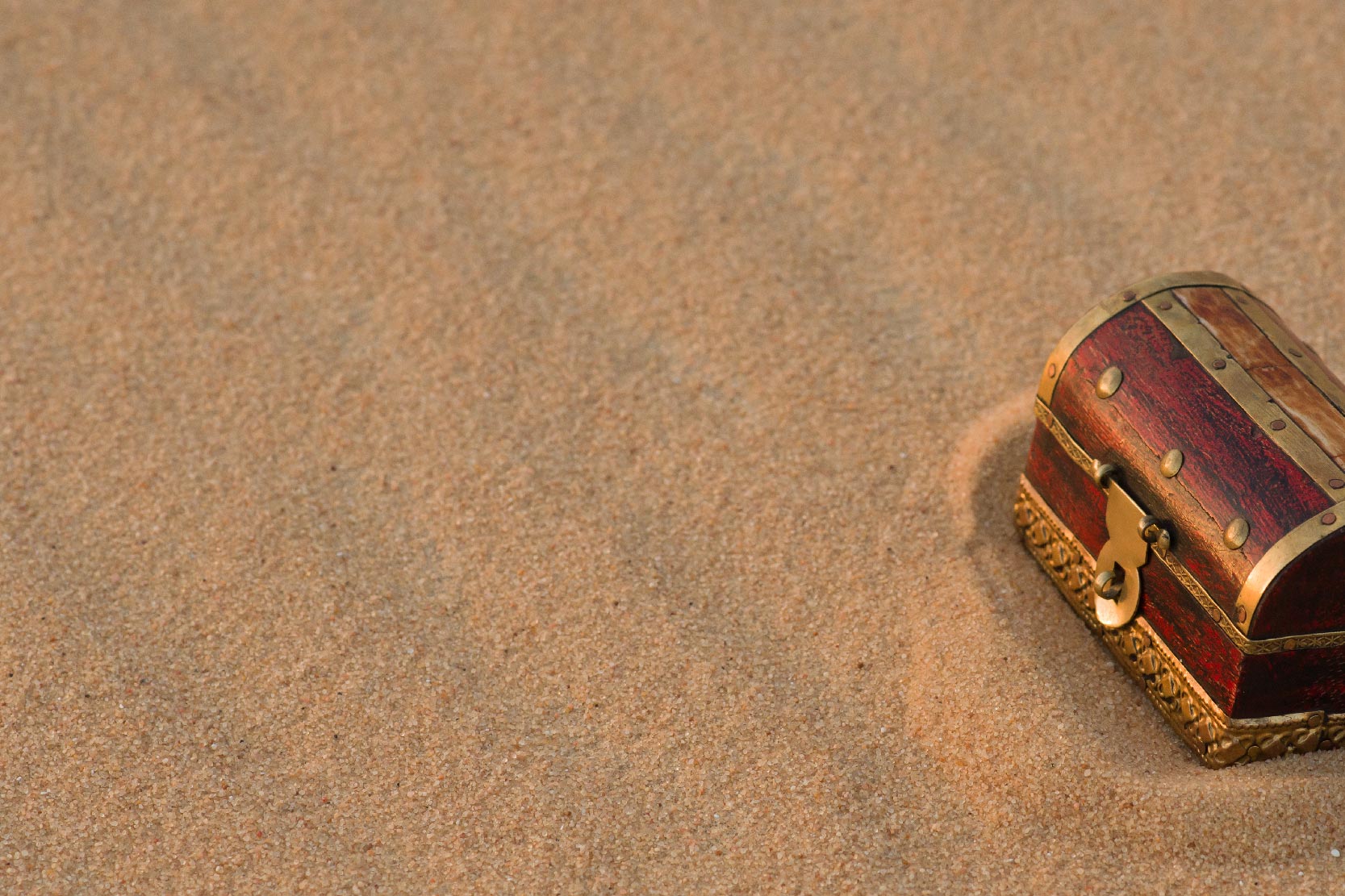 Notorious French pirate Jean Lafitte made his way to Galveston after being kicked out of New Orleans in 1817. Lafitte controlled the island for five years and lived in a fort on present day Harborside Drive in the historic East End neighborhood. Ruins of his former abode, dubbed Maison Rouge, can still be visited today.
Legend has it, Lafitte buried treasure on the island before departing, the likes of which have never been found. Sweep the beaches with a metal detector for a chance to unearth Lafitte's riches. If nothing else, you're bound to find something of value on such a storied island.