National Local Life
What It's Like Living in Reynoldstown, Atlanta
Reynoldstown is its own microcosm of cool. It's small in size but big in history and culture, located in a prime spot between all the best neighborhoods in eastern intown Atlanta. Because it's been around for 150 years, Reynoldstown is home to some long-established residents. It also attracts a younger population because of its walkability and direct BeltLine access, making it a nicely balanced community.
Reynoldstown started out as one of the earliest African-American neighborhoods to develop in Atlanta, beginning in the 1860s. Many freed slaves flocked there to work for the recently built railroad that ran through the neighborhood. Some of the original homes on the main streets surrounding the railroad still stand today.
This combination of location, rich cultural heritage, and a fresh, progressive mentality make Reynoldstown a desirable place to be on the pulse of what's happening in Atlanta.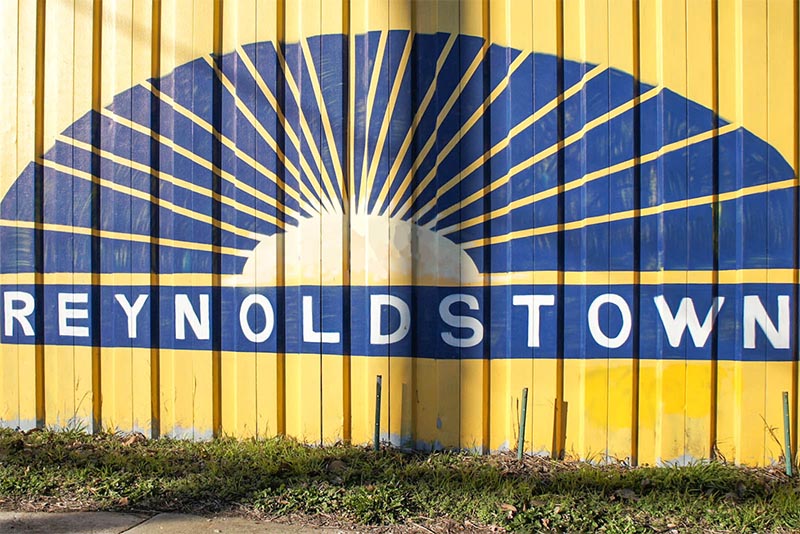 Where is Reynoldstown?
Reynoldstown is centrally located on the east side of intown Atlanta. It's directly east of Cabbagetown and directly south of Inman Park. The Edgewood, Ormewood Park, and Grant Park neighborhoods also border Reynoldstown, and East Atlanta and Kirkwood are very close by.
The Eastside Trail of the Atlanta BeltLine runs through Reynoldstown from Memorial Avenue to Krog Street Tunnel, offering a lovely, paved trail for walking, running, cycling and scootering.
Where to Eat and Drink
Reynoldstown encompasses some of the hottest Atlanta restaurants to open in the past several years, including two right at the BeltLine entrance on Memorial Avenue. Muchacho is a very bright, colorful, and Instagrammable coffee shop with a selection of tacos, including vegan, vegetarian, and breakfast options. It's the perfect spot to grab a snack and a coffee to take on a BeltLine stroll.
Golden Eagle, located right by Muchacho, is a spacious bar serving creative tiki drinks with a great wine list and a tasty menu of small plates and entrees. The building is a former train depot with dim lighting and a midcentury aesthetic. Muchacho and Golden Eagle are part of the restaurant group that owns the popular restaurant Ladybird Grove and Mess Hall in Inman Park, which is right along the BeltLine close to Krog Street Market.
Wonderkid is a modern take on a classic American diner serving twists on nostalgic Southern staples like meatloaf, mac and cheese, country fried steak, and chicken salad sandwiches. They have an extensive list of traditional cocktails, as well as frozen cocktails and even to-go pouch cocktails a la Capri Sun with booze.
For an authentic Southern breakfast, Home Grown has one of the best in Atlanta. It's a casual restaurant with two dining rooms adorned with cheerful folk art and an outdoor area with picnic tables. Some of the standout dishes on their breakfast and lunch menu include their fried green tomatoes, pimento cheese sandwiches, biscuits and gravy, and a variety of omelets.
ParkGrounds isn't your ordinary coffee shop. This beloved Reynoldstown cafe doubles as a dog park and serves a full menu of breakfast snacks, sandwiches, cocktails, and beer, all in a quaint neighborhood pocket.
Wheelbarrow Festival
Reynoldstown has its own annual neighborhood festival every September in Lang Carson Park. The Wheelbarrow Festival includes a 5K run through Reynoldstown and Cabbagetown. Following the run, there's a wheelbarrow scavenger hunt for treasures hidden at art galleries and various other locations in the neighborhood. The scavenger hunt ends with a celebration of live music, food and art vendors, and a cornhole tournament.
Getting Around
Reynoldstown is largely a residential neighborhood bordered by main streets occupied by businesses. Within the neighborhood, residents get around easily by walking and biking; the neighborhood has a Walk Score of 82 and a Bike Score of 78. The neighborhood's Transit Score is only 51, but it does have the Inman Park/Reynoldstown MARTA Station conveniently located right where Reynoldstown and Inman Park meet.
Shopping
Atlanta is constantly growing and developing, which explains several new, large mixed-use retail centers located across from each other on Memorial Avenue in Reynoldstown. Memorial Avenue didn't look like much a decade ago or even several years ago, but many have recognized its potential for revitalization, resulting in more and more new businesses.
Madison Yards offers a Publix, an AMC, an Orangetheory, residential lofts, and more is on the way. Across the street, Atlanta Dairies is locally focused, currently housing Wonderkid, the Dairies Cold Brew Bar, and the Alta Dairies apartments. The COVID-19 pandemic halted the opening of other Dairies newcomers like a brewery and concert venue; their postponed opening dates are TBD.
Also, across the street from the Inman Park MARTA station, is the Edgewood Retail District outfitted with big chain stores like Target, Kroger, Barnes and Noble, Lowe's, Office Depot, two major banks, and several casual restaurants.
Reynoldstown Real Estate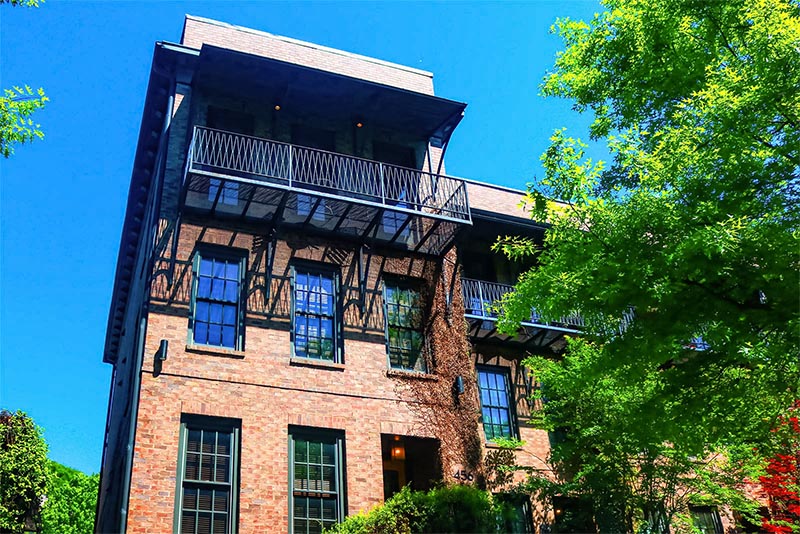 Reynoldstown is home to a mix of different home types, from early 20th-century single-family cottages with lots of character to stylish new builds and modern apartment buildings like Milltown Lofts and South Park Lofts. According to neighborhoods.com, the median home sale price in Reynoldstown is in the mid $400s. Because of the intentionally tight-knit community and urban feel, Reynoldstown homes are spaced close together with modest-sized yards.