The 5 Best Austin Neighborhoods For Eco-Friendly Living
The 5 Best Austin Neighborhoods For Eco-Friendly Living
While "eco-conscious" purchases once exclusively seemed the concern of tree-huggers and hippies, we're now a savvier population well aware of the importance of preserving the environment as much as possible.
In Austin, homebuyers also have the ability to focus their searches on communities and neighborhoods that display a strong commitment to eco-friendly homes, practices and amenities. These five Austin metro areas count among the greenest neighborhoods in the entire city.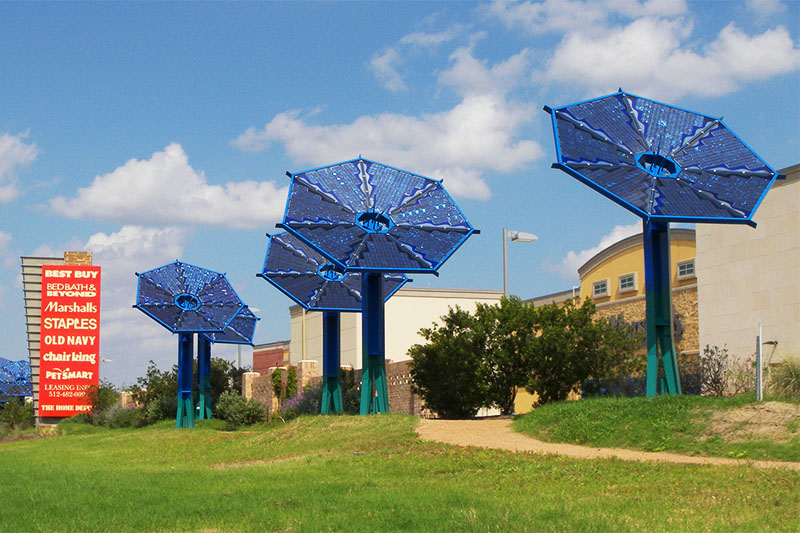 Median home sale price: $646,568
A fast-growing Central Austin neighborhood known for its abundant parkland, Mueller appeals to eco-conscious home buyers for its many community initiatives focused on green living and sustainable development.
Once the home of the Robert Mueller Municipal Airport, this neighborhood now seeks to make use of former airport architecture and materials, recycling old airport hangars for use in street construction. Austin Energy built a power plant in Mueller with the goal of providing clean energy via the local power grid, and home builders in the area adhere to the standards of the Green Building Program. Mueller also prioritizes mass transit and car-free mobility, trying to reduce residents' dependence on personal vehicles by creating clearly-marked bike lanes on local streets and investing capital in the maintenance of sidewalks and pedestrian passageways.
Most homes in Mueller are attached residences (like condos and apartments), but there are some single-family homes available, with prices ranging from the mid-$100s to the low $1 millions.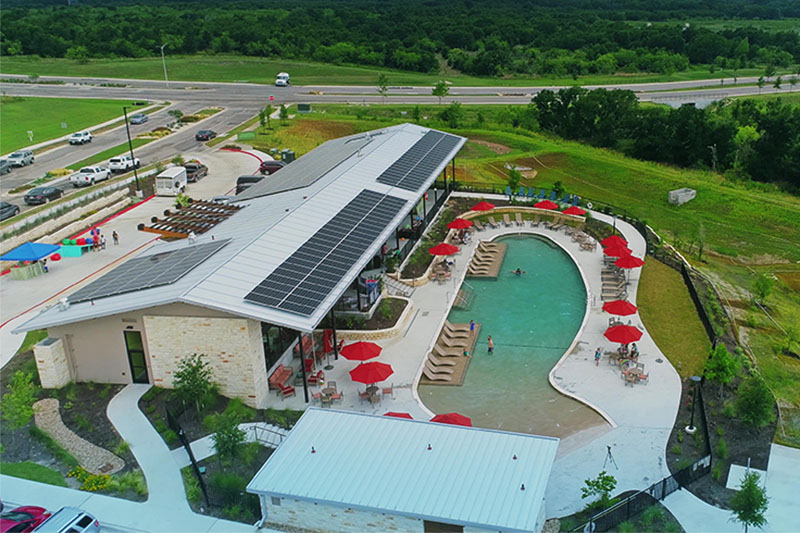 Median home sale price: $337,375
The most well-known eco-friendly Austin-area master-planned community is Whisper Valley, a development located in the city's northeastern corner. Whisper Valley calls itself "an environmentally sensitive development dedicated to energy efficiency and cutting-edge technology."
The single-family houses available at Whisper Valley feature sustainable construction materials and are optimized with energy-efficient technologies, like solar panels and geothermal heat pumps. All Whisper Valley houses include Google Nest thermostats, which monitor your home schedule and adjust heat and AC emissions to conserve energy.
Whisper Valley residents can make use of amenities like a community education center powered by Google (including full info about the MPC's eco-conscious initiatives), a swimming pool heated by geothermal tech, play areas and an activity room for kids, hiking and biking trails, a community garden, and regularly scheduled events and seminars open to all residents.
Homes in Whisper Valley typically include 3-4 bedrooms and 2-3 bathrooms, with homes closing on average between the low $200s to the high $300s.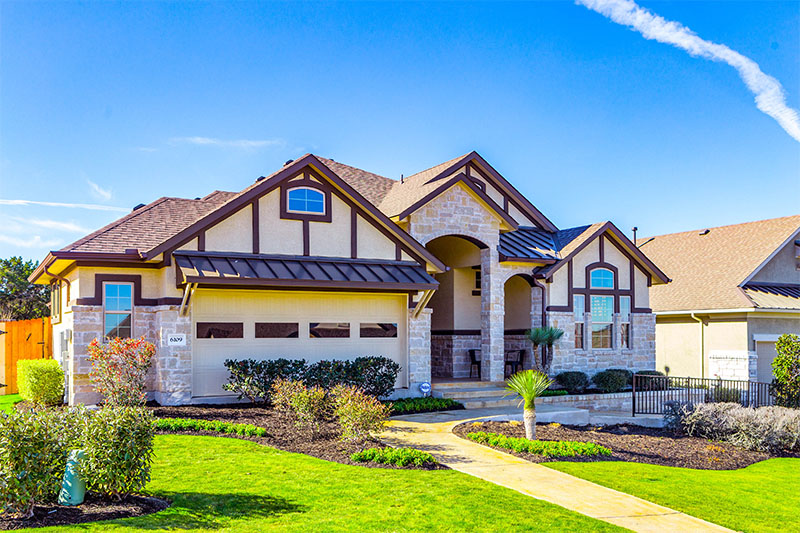 Median home sale price: $460,000
Sweetwater, a Hill Country MPC on Austin's northwestern border, merges two concepts that don't always go hand-in-hand: a "resort-style" living and a dedication to eco-friendly practices. Sweetwater uses "reclaimed" water for its landscaping, and all the homes in the community are built with sustainable materials, are insulated for energy conservation, and utilize systems and technologies primed for efficiency.
Residents can enjoy use of the Sweetwater Club, an on-site complex with three pools, a clubhouse, athletic fields, and an outdoor patio space. Other amenities include hiking and biking trails, a fitness center, events like yoga classes and cooking workshops, and easy access to the scenic landscape of the Texas Hill Country.
The housing inventory at Sweetwater entirely centers on single-family homes that typically include 3-5 bedrooms and 2-6 bathrooms. Pricing starts in the mid-$300s and can go up to the $900s.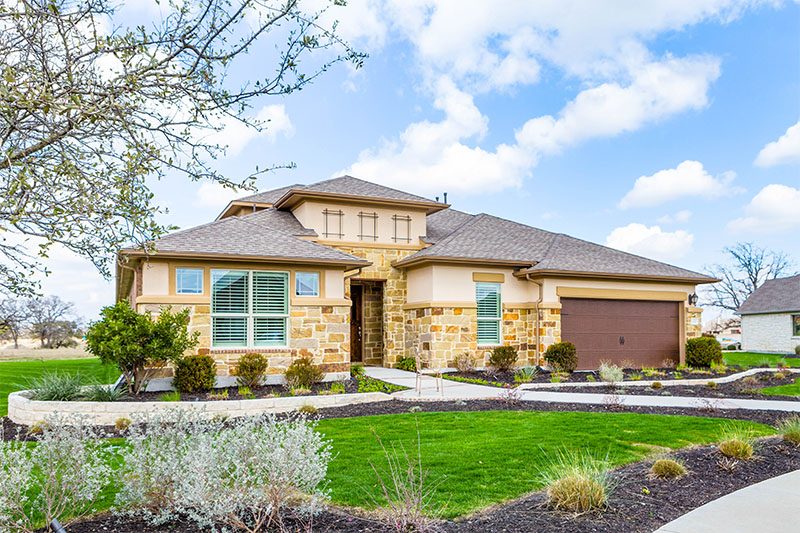 Median home sale price: $347,732
In the charming Hill Country suburb of Liberty Hill, just 40 minutes northwest of Austin, you'll find Santa Rita Ranch, a large MPC with a strong emphasis on community-building and energy conservation. Santa Rita Ranch residents are encouraged to adhere to a set of regulations known as the "Ranch Code," which focuses on residential unity and a demonstrated respect for the natural surroundings of Santa Rita Ranch.
Homes at Santa Rita Ranch are built with eco-friendly materials, and the MPC is powered by natural gas, effectively reducing the community's carbon footprint. Residential amenities include numerous parks, playscapes made from green materials, hiking and biking trails, pools and waterslides, a fitness center and "wellness barn," and mega-fast internet coverage.
Homes in Santa Rita Ranch fall into the single-family home category, featuring 2-5 bedrooms and 2-4 bathrooms. Pricing ranges from the low $200s to the high-$700s.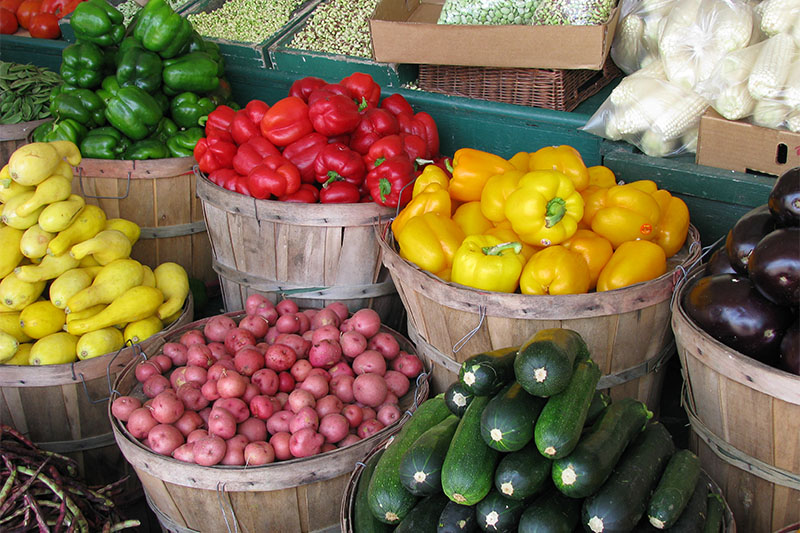 Median home sale price: $667,000
If you'd like to purchase a home in a neighborhood that prioritizes green lifestyle choices but don't want to live in a MPC, the super-trendy neighborhood of South Congress will suit your needs.
A south Austin hotspot for dining, live music, vintage shopping, and street art, South Congress also commits to eco-friendly practices by hosting a popular year-round organic farmers market, a sustainable community garden, and a wide range of green businesses that ethically source their products. Also, pedestrian-friendly South Congress is an excellent choice for car-free living in Austin; several major CapMetro bus lines run through the area, and the neighborhood's bike infrastructure counts among the city's best.
Homebuyers in South Congress typically purchase attached homes like condos and townhouses, but those in search of a single-family home in the neighborhood will also find abundant inventory. Large single-family houses are typically priced in the millions, bumping up the median, but condos and townhomes provide a balance with prices in the $200s and up.