Nashville Local Life
9 Urban Nashville Neighborhoods That Millennials Flock To
Nashville may be Music City, but it's becoming Millennial City. In 2017, Growella ranked the city as a top spot for millennials. Young people are flocking to the area to work in fields like education, technology, and healthcare—but millennials moving into Nashville neighborhoods aren't just looking for jobs. Live music, great restaurants and bars, outdoor activities, and walkability are attracting young people, and these nine Nashville neighborhoods are millennial favorites.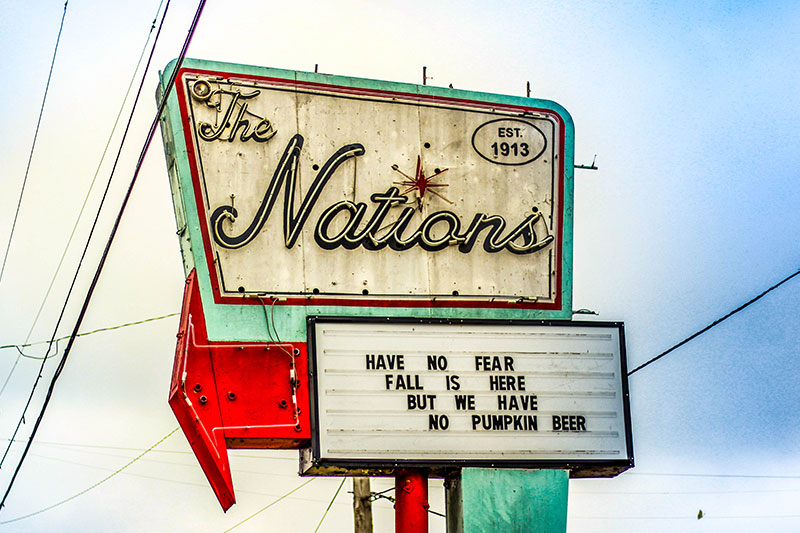 The Nations is a rare urban neighborhood that isn't overcrowded (yet). Row-style homes in traditional colors and pastel paint cluster next to historic homes. From House: A Social Eatery to Fifty First Kitchen & Bar, residents of The Nations enjoy a range of culinary options while local watering hole Fat Bottom Brewery brightens up the nightlife. Run by sisters, eclectic retail store The Mill epitomizes the area's live/work/play philosophy, and custom furniture store Ausden, Inc. evokes that trendy urban-rustic feel. Look for the gold geometric roof off Charlotte to find The Nations.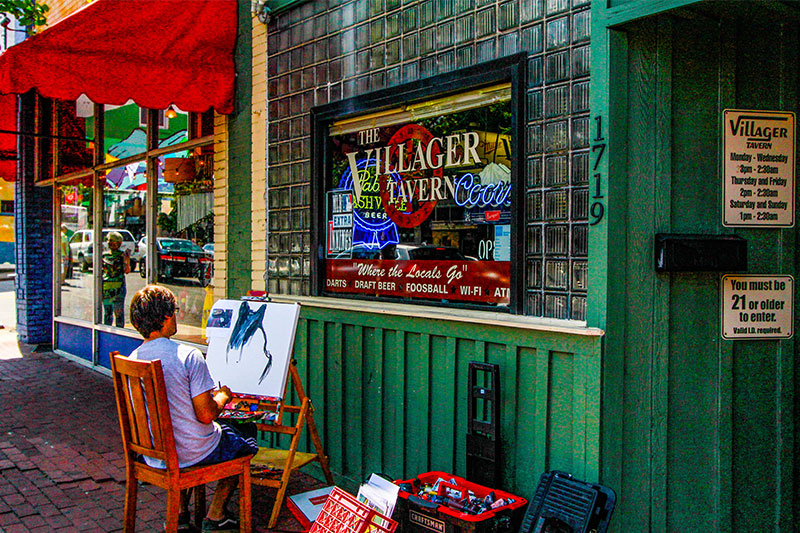 With Vanderbilt and Belmont Universities at its center, Hillsboro Village draws college students, recent grads, and young families. While inspring Belmont songwriting students, this 4-square block area houses Nashville icon Pancake Pantry and relative newcomer Biscuit Love. Chain restaurants Double Dogs and Hopdoddys allow dogs on outdoor patios. Nearby boutiques like Pangea, Tennessee Chic and A Thousand Faces reflect the area's varied shopping options. And the renovated Belcourt Theater fits into the mix of old and new by offering both movies and live theater. Architectural styles are mixed, but you won't find high-rise buildings.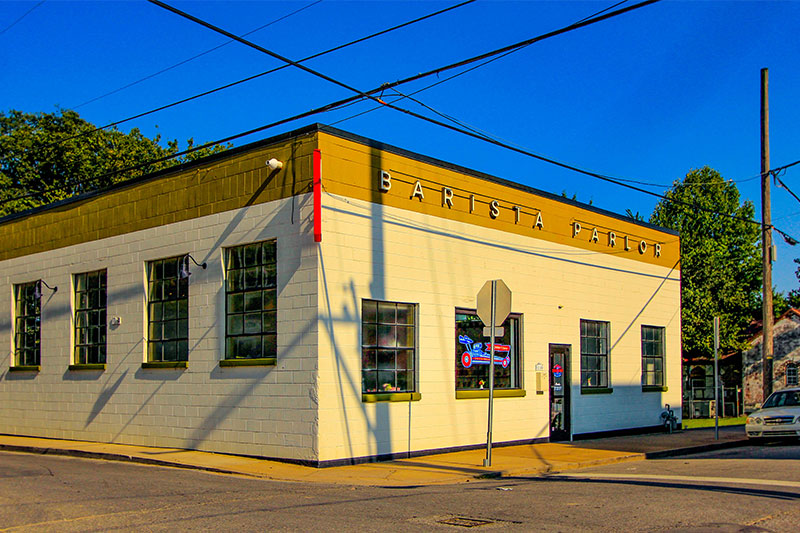 The very name Germantown conjures up a cultural neighborhood feel. The close proximity to downtown along with a prevalence of warehouse lofts and updated bungalows make Germantown a millennial favorite. Restaurants like Rolf and Daughters, the annual Oktoberfest, and an excellent coffee shop scene cement Germantown's place as one of the oldest and smallest urban Nashville neighborhoods attracting milllennials.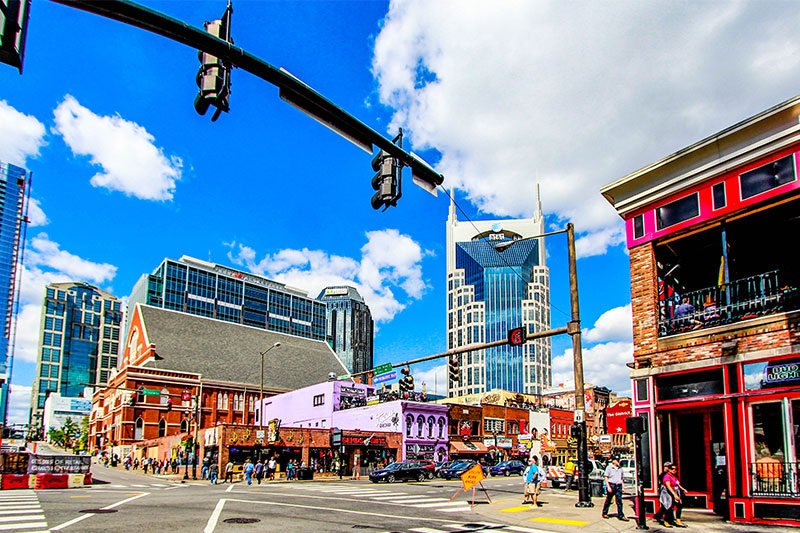 Downtown Nashville has its own neighborhood feel with Broadway's honky-tonks pumping out live music day and night. Events at centers like Bridgestone, TPAC, and Nissan Stadium showcase everything from hockey and football to symphonies and arena tours. Millennials looking for a big-city experience find eclectic options in local favorites like Pinewood Social and Jack's BBQ.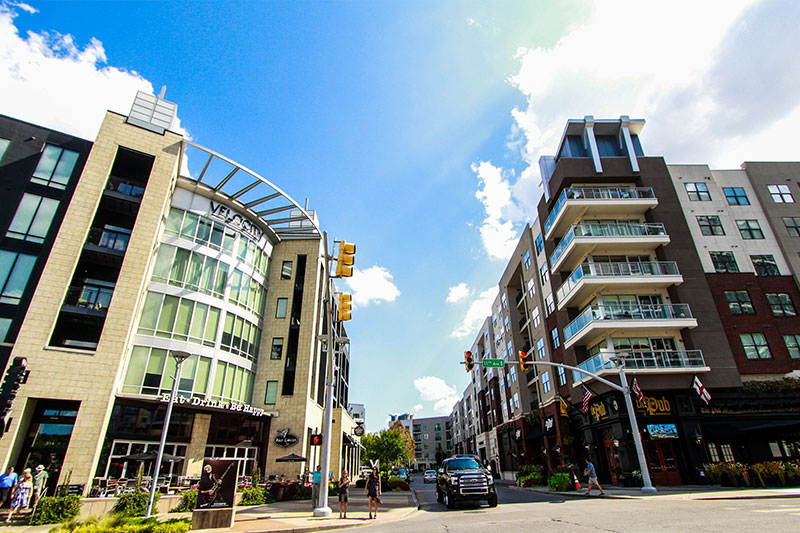 The Gulchis becoming the heart of Nashville's millennial scene with quick access to downtown amenities as well as its own bar and restaurant options like The Nashville Flying Saucer and Whiskey Kitchen. A bike path and greenway makes this an favorite neighborhood for residents who love the outdoors. And this smaller neighborhood offers up shopping options like Two Old Hippies and Colt Chocolates.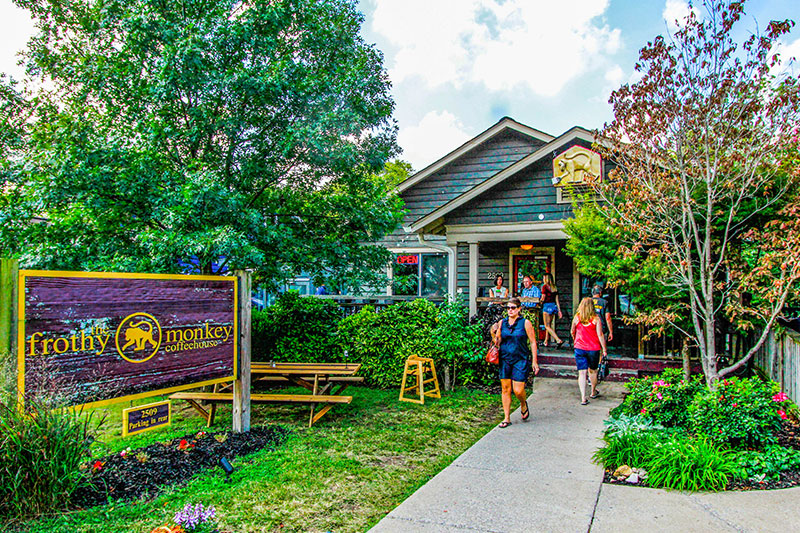 12 South evokes a suburban feel in the heart of the city with the 12 South Farmers Market, food trucks, and a mix of local eateries like Taqueria Del Sol and Five Daughters Bakery. The walkability factor is high with strollers filling 12 South's sidewalks, but this vibrant neighborhood also caters to recent grads and young professionals looking for a big-city feel with a little southern comfort. Local favorite cafe The Frothy Monkey will start your day while the 12 South Taproom and Grill upholds the neighborhood vibe.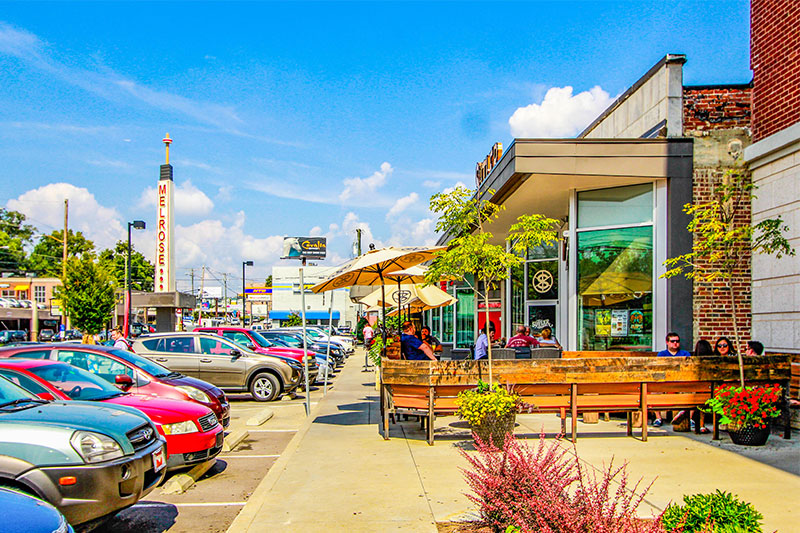 Fine-dining at Sinema and The Sutler Saloon attract people to this smaller neighborhood just south of downtown. With less of an urban feel, being close to downtown still makes Melrose an attractive millennial option with nearby Sevier Park an outdoor favorite. Melrose also featuresthe Karmal Skillington furniture store and Zanies for comedy shows.
A community feel makes Sylvan Park appealing to young people, featuring Caffe Nonna and Edley's Bar-B-Cue as neighborhoodfood favorites. Sylvan Park neighbors enjoy active lifestyle options like the McCabe Community Center, Richland Greenway, and Climb Nashville. It's also an easy walk to neighboring West End and The Nations.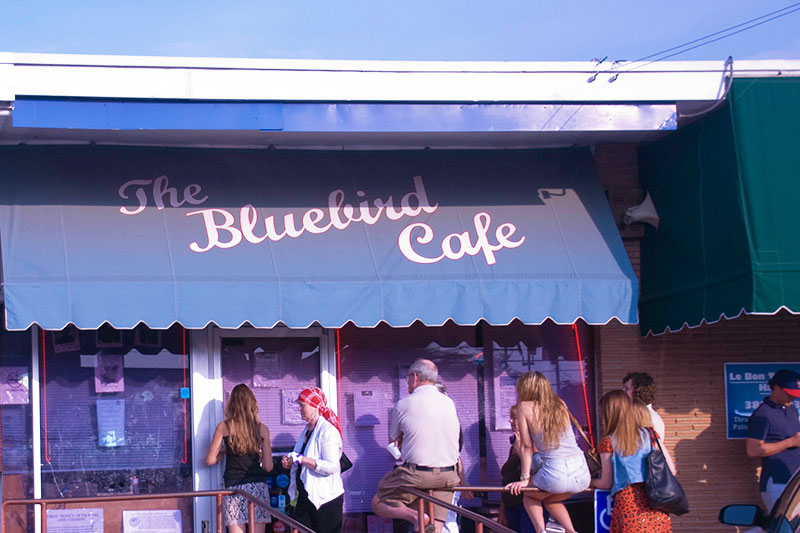 Green Hills is not as close to downtown as other urban Nashville neighborhoods, but it makes the millennial list because of its mix of retail, nightlife and restaurants. From upscale Green Hills Mall and neighboring Hill Center, shopping includes local boutiques and the only Nordstrom and Trader Joe's in the Nashville area. Music lovers line up at The Bluebird Cafe for the chance to hear up-and-coming or well-known Nashville artists. While Green Hills itself is walkable, trips to downtown Nashville require a drive.