Austin vs. Dallas: Where to Live
Austin vs. Dallas: Where to Live
You've likely heard that "everything's bigger in Texas," and quality-of-life standards in the Lone Star State's major cities are certainly no exception. The largest metropolitan area in Texas includes Dallas and Fort Worth, located on the northern border of the state. A bit farther south is the Central Texas city of Austin, Texas' state capital and unofficial bastion of all things hip and trendy.
When it comes to Dallas vs. Austin, both cities count among Texas' most desirable real estate markets, with native Texans and new arrivals alike competing for properties and transforming neighborhoods. But if you're a Texas homebuyer seeking a strong investment with plenty of room for growth, which city makes the most sense for you?
Read on to learn about these two urban centers, your purchasing power in each location, and the desirable amenities that make Austin and Dallas such attractive spots to call home.
Real Estate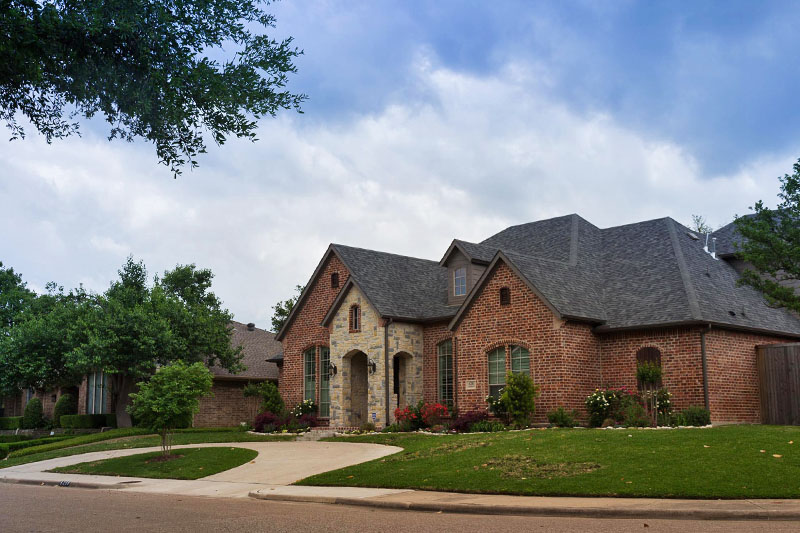 Austin's cost of living proves higher than Dallas'; it's 30% higher than the national average and 17.2% higher than the cost of living in Dallas. Real estate prices account for the biggest cost-related difference between Austin and Dallas, as the median home price in Dallas is lower than in Austin.
The median home sale price in the Texas capital now stands at $343,700, according to 2019 data from the National Association of Realtors. In Dallas, however, the NAR has the median sale price for single-family homes at $275,400.
The Austin neighborhood with the highest number of homes for sale is Downtown Austin. Condos make up the bulk of the housing inventory in this neighborhood, and the median sale price is in the low $500s, according to Neighborhoods.com data. In Dallas, the affluent neighborhood of Preston Hollow features the most homes for sale, and the median listing price is $1,050,000 for a sizable single-family home. More reasonably-priced Dallas homes can be found in areas like Pleasant Grove and South Dallas, which both have median home prices in the mid $100s.
WINNER: With a greater number of homes for sale and generally gentler prices, Dallas is a stronger pick for budget-minded homebuyers in search of a home that will continue to grow in value.
Education
Both Austin and Dallas boast highly rated schools; three Dallas-area high schools made U.S. News and World Report's list of the top 10 high schools in Texas, while one Austin school appeared on the list. According to a list of public schools compiled by GreatSchools.org, dozens of schools in both Austin and Dallas feature rankings of 8/10 or higher.
In terms of higher education, the Dallas area includes 37 colleges and universities, including Southern Methodist University and the University of Dallas. While Austin has fewer colleges within its metro area (just 15), the Lone Star Capital has more of a "college town" reputation than Dallas largely because the University of Texas has its flagship campus in Austin.
WINNER: Both areas are excellent educational centers, but Austin's status as the home of UT academics (and UT football) gives it a slight edge.
Transit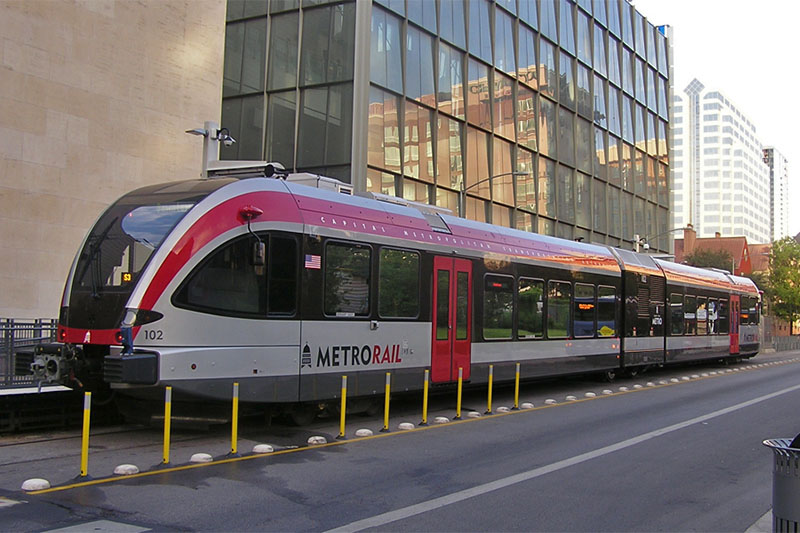 When it comes to transportation, Austin versus Dallas are in similar places. Both Austin and Dallas are largely car-centric cities, with the bulk of commuters using personal vehicles to travel from place to place. However, these cities also include mass-transit options which are becoming more widely-used as populations continue to swell.
Data from the U.S. Census Bureau shows that Dallas has one of the worst commute times in the state of Texas, with an average drive time of 26.7 minutes each way for daily commuters. Austin isn't much better, ranking No. 9 among Texas' worst commutes with a 24.8-minute drive each way.
As far as mass transit goes, Dallas operates the Dallas Area Rapid Transit (DART) system, a network of buses, light rails, trolleys, and streetcars running routes within the city borders and extending out to the suburbs. As for Austin, their CapMetro system includes buses and the MetroRail trains running between Downtown Austin and suburbs like Leander.
Bike-share and scooter-share programs are a major hit in Austin, with options like B-Cycle, Jump Bikes, Bird, and Lime to serve Austinites on the move. Dallas, however, hasn't had good luck with bike shares. Texas Monthly reports that opposition from residents and local businesses in this highly car-friendly city led to the abrupt end of several bike-sharing pilot programs.
WINNER: Thanks to its slightly shorter average commute time and its greater supply of bike-sharing options, Austin gets the win here.
Food and Culture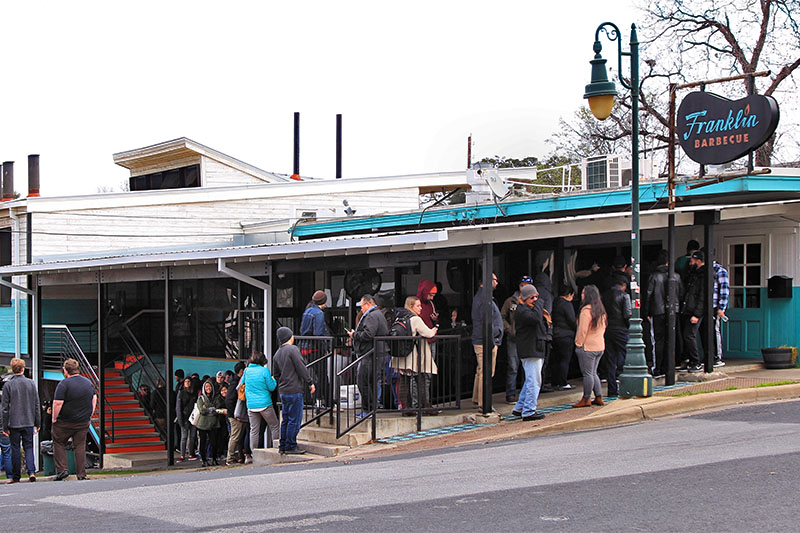 Austin's reputation as an iconic destination for regional food faves like breakfast tacos and barbecue is unparalleled, even within the state of Texas. Neighborhoods like East Austin and South Lamar attract locals and visitors alike for their remarkable eateries, ranging from super-casual food trucks to high-end boîtes.
Barbecue aficionados must make time for a Franklin Barbecue pilgrimage; the iconic East Austin smoke joint sells out of their lauded brisket on a daily basis. The perfect breakfast taco can be found at Veracruz All-Natural in East Austin and South Lamar, and those in search of a fine-dining culinary experience can try the acclaimed sushi at Uchi in South Lamar or the super-seasonal New American cuisine at Barley Swine in Crestview.
While it hasn't yet received the same foodie attention as Austin, Dallas also features a diverse and eclectic restaurant landscape. Barbecue fans will find all the brisket and ribs they desire at local destinations like Pecan Lodge. Dallas residents love Tex-Mex—the city claims it invented the frozen margarita—and restaurants like El Fenix are always packed with spice fiends in search of chile con queso and sizzling fajitas. For more upscale eats, Dallas diners can head to Homewood, an inventive New American spot focused on locally sourced ingredients.
If you're after cultural experiences, then you'll quickly discover that Austin amply earns its unofficial title of the "Live Music Capital of the World." Bars, restaurants, and performance venues throughout the city host local musicians on a nightly basis, with neighborhoods like East Austin, South Congress, and Zilker boasting especially high densities of live-music destinations.
The museum and gallery scenes in Austin are also worthy of attention; the lively gallery scene of East Austin rivals that of other major urban areas like Brooklyn and Silver Lake, Los Angeles, and museums like the Blanton Museum of Art and The Contemporary Austin-Jones Center offer impressive permanent collections and visiting exhibits.
Dallas' museum and gallery landscape is also impressive, including both large public institutions like the Dallas Museum of Art and the African-American Museum of Dallas as well as smaller venues like the Museum of Geometric and MADI Art and the Crow Museum of Asian Art. The neighborhood Expo Park has a small-but-mighty arts district, and Bishop Arts District and Deep Ellum have creative scenes.
WINNER: Austin and Dallas are both rightfully proud of their food and culture scenes, but Austin's iconic status in both categories can't be overlooked.
The Bottom Line
While both large Texan cities, Austin and Dallas offer very different pros and cons to prospective buyers. If your priority is a larger amount of space for your purchase price and a strong possibility of a successful financial investment, Dallas provides more appealing options. However, if you'd rather pay a bit more money for a slightly easier commute and an abundance of top-notch dining and entertainment choices, then Austin may be a better fit for you.