Chicago Market Trends
Is Chicago Amid Another Skyscraper Boom? The Neighborhoods with the Tallest Projects
Chicago is home to the John Hancock Center (now known as 875 N. Michigan Avenue) and the Willis Tower (more often known by its old name). The city's skyline is a striking study in architecture, and big changes are coming to that iconic view. The Post Bulletin wondered if the city is heading into another skyscraper boom. Let's take a look.
Here are the current standings of the tallest buildings in Chicago, according to NBC Chicago.
Willis Tower: 1,451 feet tall
Trump Tower: 1,389 feet tall
875 N. Michigan Avenue: 1,128 feet tall
The Aon Center: 1,123 feet tall
The Franklin North Tower: 1,007 feet tall
Now, here are the four neighborhoods with skyscraper developments in the works that will dethrone a number of those currently tallest buildings.
The Loop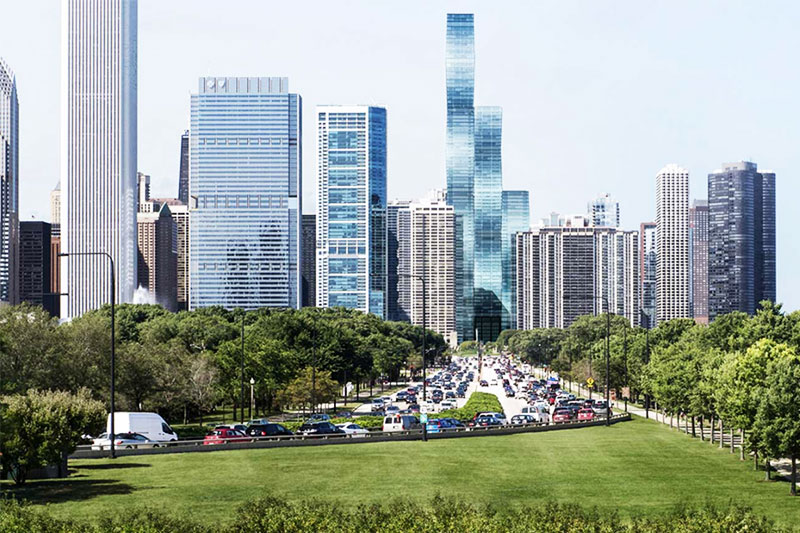 Vista Tower, a 100-story, 1,191-foot-tall condo building, is already under construction in the Loop. The tower will feature a 192-room hotel and 406 luxury condos. When the $1 billion-plus skyscraper reaches completion, it'll be the third tallest building in Chicago.
River North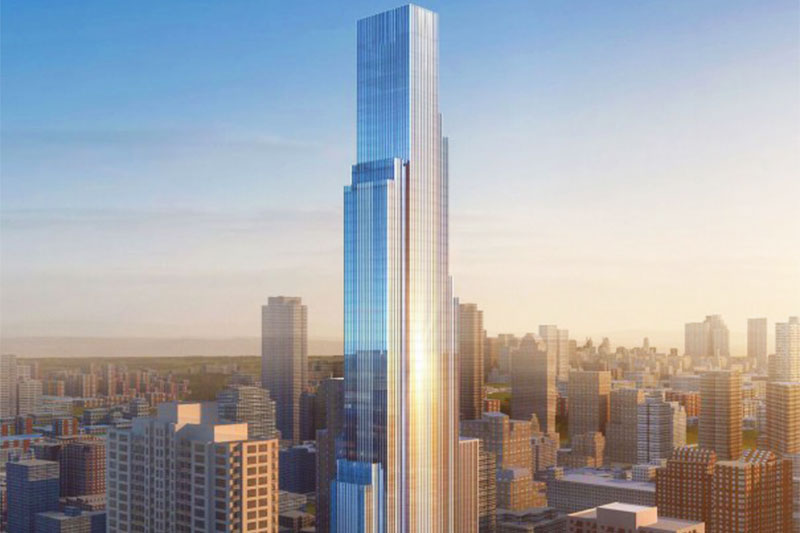 River North has two projects adhering to the old maxim "the sky is the limit." One Chicago Square received the city's approval in January. The project features two towers with a shared base. At 1,011 feet, the taller of the two towers will place the development just below the John Hancock Center in the pecking order.
The Tribune's conversion into a luxury condo building is the second skyscraper project planned in the neighborhood. If the plan comes to fruition, the new Tribune Tower will stand at 1,422 feet tall and knock Trump Tower down in the rankings.
South Loop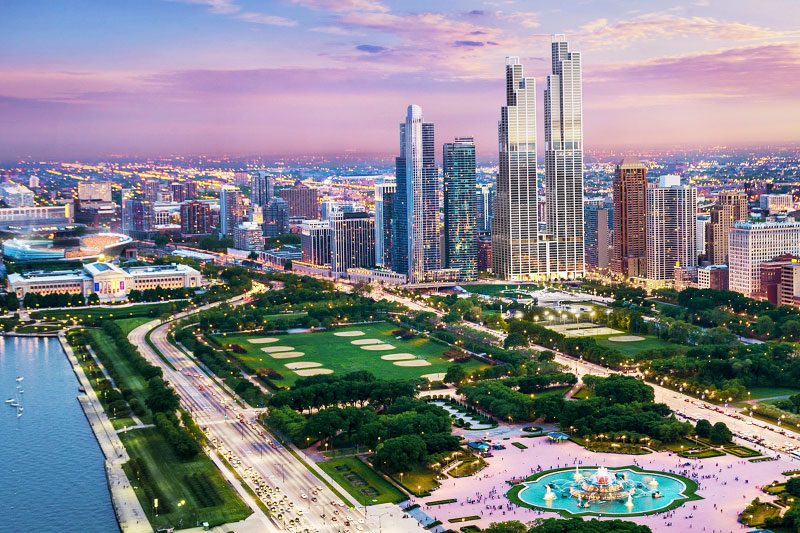 One Grant Park in the South Loop won't be stealing any of the top spots on the list of Chicago's tallest buildings, but at 892 feet it definitely qualifies as a skyscraper. The 76-story residential tower will feature 792 rental units and a whole array of resident amenities, like a pool and fitness center.
Streeterville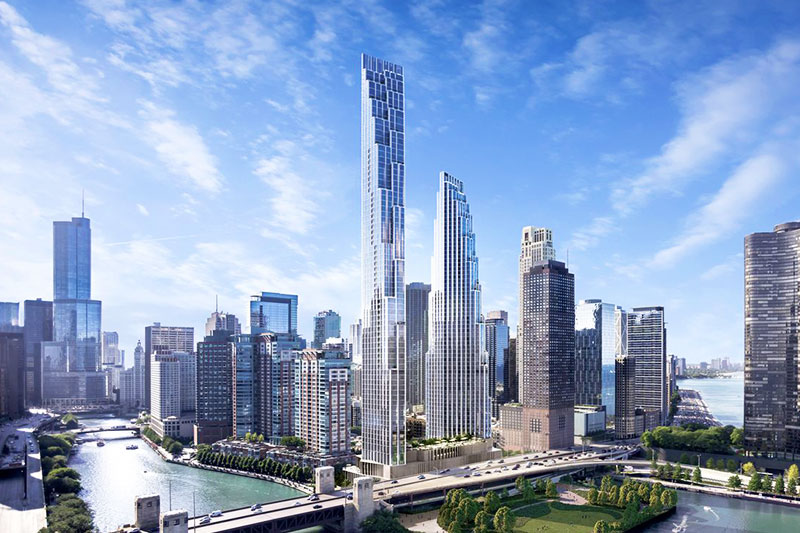 The site of the planned Chicago Spire is finally getting a second chance. Developer Related Midwest announced plans for the 400 N. Lake Shore Development, which will feature two towers, according to Curbed Chicago. One tower will be 850 feet, while the other will reach 1,100 feet, putting the development into the upper echelons of Chicago skyscrapers. 400 N. Lake Shore will have 300 condos, 175 hotel rooms, and 550 rental units, according to the report.
The since-abandoned Chicago Spire development can be seen as a cautionary tale for other ambitious skyscrapers. "The technology is there to make any of this. It's just, can you sell it?" said John Zukowsky, former architecture curator at the Art Institute of Chicago, according to the Post Bulletin report.