The 5 Top-Selling Suburban Cities in Illinois
The 5 Top-Selling Suburban Cities in Illinois
With easy access to one of the country's biggest cities, Chicago's suburbs pack a big punch when it comes to convenience, bringing you restaurants, shops, and great schools, all with room for the kiddos to play in the backyard. But which suburban cities are the most popular?
Using Neighborhoods.com data, we rounded up the five top-selling suburban cities in Illinois.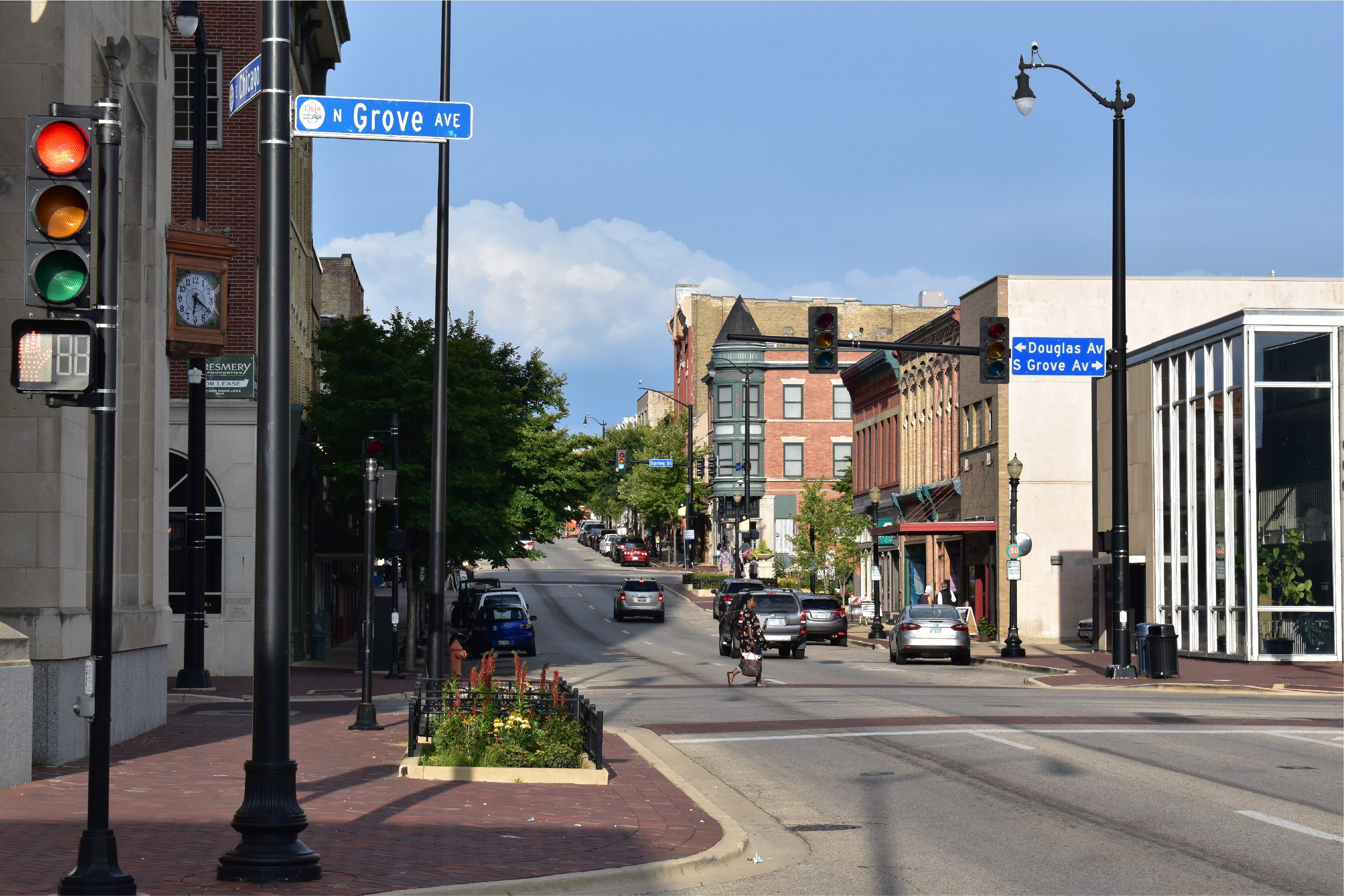 Fun fact: In addition to being the fifth highest-selling Chicago suburb in 2018, Elgin is the eighth largest city in Illinois. With roughly 127 neighborhoods, this suburban city is home to an estimated 112,000 people. Many homebuyers are attracted to area's affordability and family-friendly environment as well as easy access to a number of amenities.
Located 35 miles northwest of the city, Elgin is close enough to Chicago that residents can keep up with the happenings in the city and still enjoy the benefits of a suburban environment. There are plenty of things to do here, especially in Downtown Elgin where the Grand Victoria Riverboat Casino offers a variety of gaming, live music and entertainment, and indulgent dining.
Home to the Elgin Symphony Orchestra and the Janus Theatre Company, Elgin is also a well-known hub for the performing arts. Elgin Community College and The Hemmens Cultural Center both host many productions every month, ranging from dance companies to choral concerts to notable performers.
In 2018, the three top-selling neighborhoods in Elgin were Cobblers Crossing, Edgewater, and Providence.
Top-Selling Elgin Neighborhoods
Homes in Cobblers Crossing are very reasonably priced; the median sale price in the neighborhood is in the mid $100s.
In general, the homes here have three bedrooms, two bathrooms, and quarter-acre lots. With a variety of architectural styles, you can find a home that speaks to your own personal preference. Cobblers Crossing is also a great neighborhood for starter homes, so first-time homebuyers are definitely welcome.
Edgewater by Del Webb is a 55+ community in Elgin, and it's far from a boring suburban retreat. What attracted homebuyers to this community of vibrant retirees? How about a 23,000-square-foot clubhouse, complete with a fitness center, a library, and a game room. In the summer months, residents can take advantage of the community pool, tennis courts, and bocce court.
The third most popular neighborhood in Elgin is especially attractive to lovers of large homes. The median sale price here is in the low $300s, and homes range from 1,450 to 4,919 square feet. Providence also has tennis courts and a nearby clubhouse as well as a luxurious dock that will delight boaters.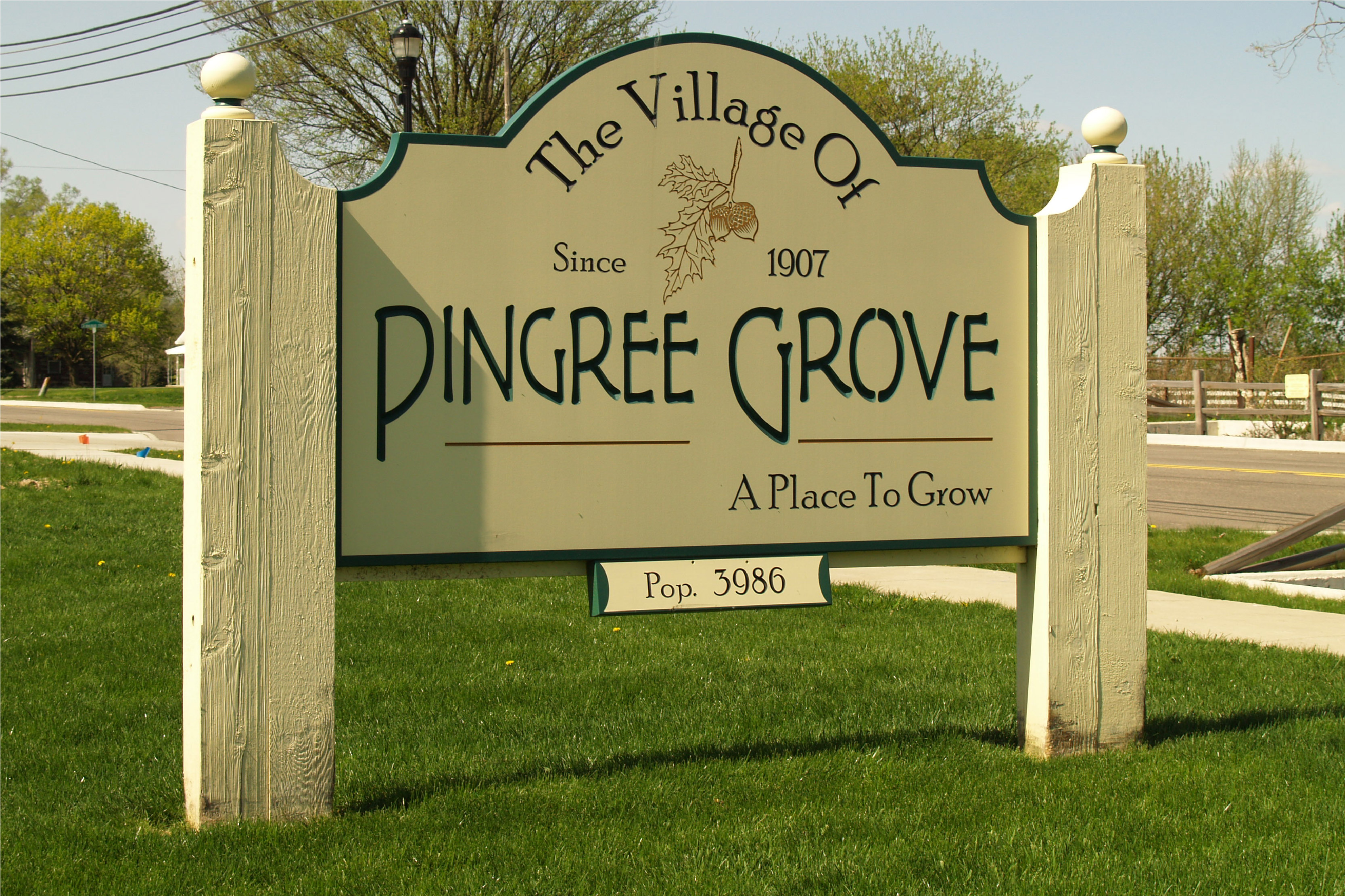 Pingree Grove, Elgin's northwest neighbor, is the fourth top-selling suburban city in Illinois. Boasting close proximity to the Golden Corridor and other nearby career opportunities, Pingree Grove is broken up into a variety of subdivisions, and buyers have been especially drawn to the lake-filled neighborhood of Cambridge Lakes where the median home price is currently in the low $200s. Cambridge Lakes even has a charter school within the community.
The oldest houses here are from 2005, so you'll easily find a new build, if that's what you're looking for. Though housing prices vary widely, the cost of living in Pingree Grove is a little higher than the national average. Many semi-detached homes are on the more affordable side while larger single-family homes have higher asking prices. However, as a part of Kane County, property taxes here are lower than the surrounding counties. That's good news for the roughly 8,000 people who call this suburb home.
The most popular attraction in Pingree Grove is a family-friendly establishment that reflects the area's agricultural roots: Goebbert's Pumpkin Patch. Featuring a petting farm, pony rides, camel rides, pig racing, and a harvest market, visitors can head to Goebbert's multiple times during their operating season and always have something new to enjoy.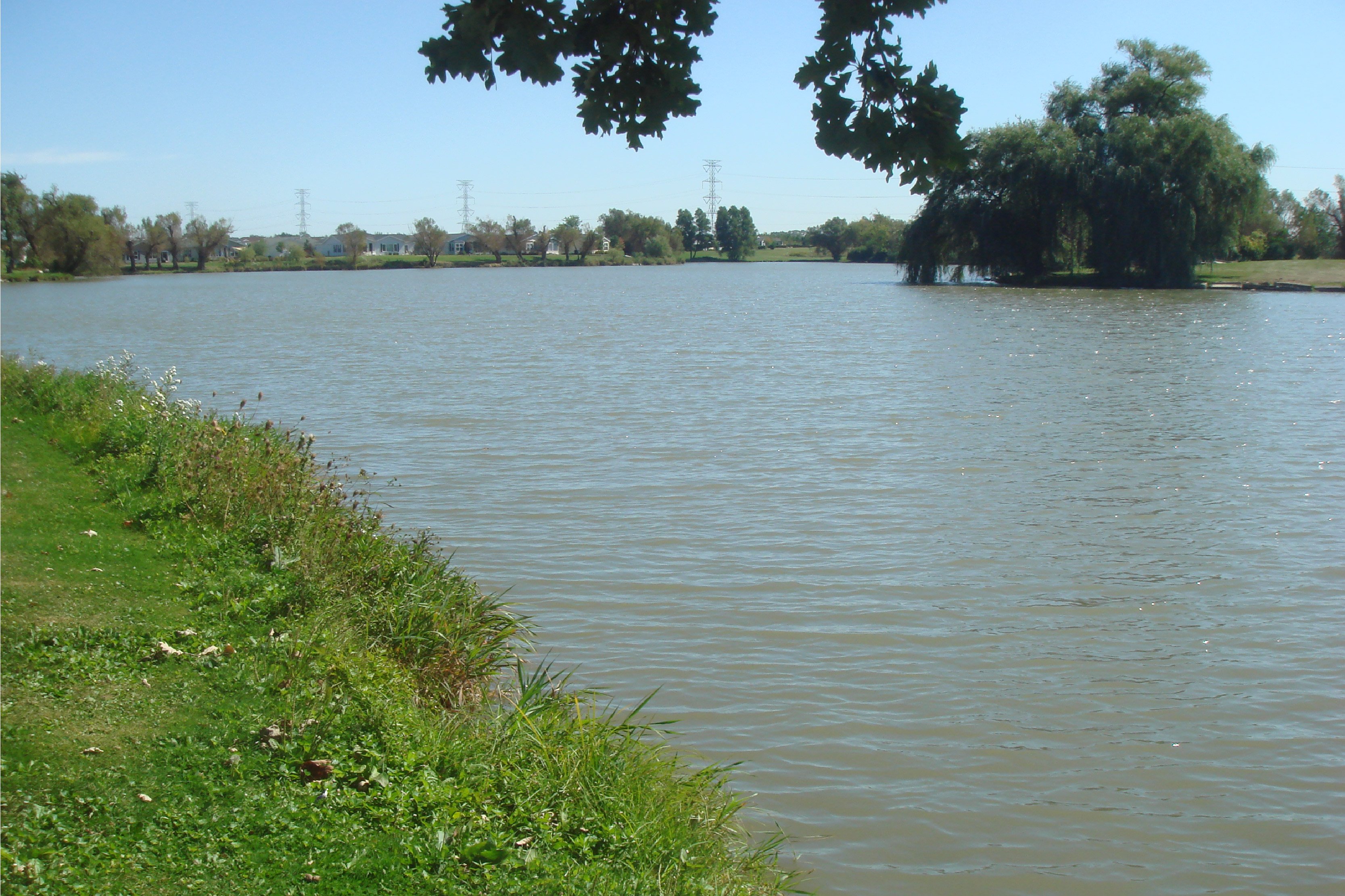 Located 60 miles from Chicago, Huntley is just northwest of Pingree Grove and Elgin, rounding out the most popular areas in the Northwest Suburbs. The population in Huntley has been steadily rising to an estimated 27,000 residents across its 30 neighborhoods. Boasting excellent public schools and a wholesome, small-town lifestyle, this suburban city is the place to be for homebuyers seeking a peaceful residential atmosphere.
Homebuyers are attracted to this area due to its semi-rural living experience. You're still close to the suburban convenience of Elgin, Pingree Grove, and other neighboring towns, but you get more natural charm. Huntley is intersected by two major highways and several large roadways, giving residents easy access to commercial hubs like the Golden Corridor. It's also not far from the McHenry County fairgrounds, though Huntley itself hosts enough community events to keep you and your whole family entertained all year round.
Top-Selling Huntley Neighborhoods
Sun City, an active community for 55+ adults, accounted for the lion's share of Huntley home sales in 2018. Sun City harbors a deep sense of community and offers many amenities to help residents build relationships with their neighbors.
Looking to try something new or connect with other residents who share your interests? Sun City has over 80 clubs and interest groups. Residents can also enjoy golf, tennis, and a 94,000-square-foot clubhouse.
Talamore came in as the second most popular Huntley neighborhood in 2018. The community dates back to 2006 and features reasonably priced, mid-size homes—the median sale price in the mid $200s.
Not to be outdone on amenities, Talamore offers residents beautiful tennis courts, parks, playgrounds, and a clubhouse. Attached homes are the most common home type in this neighborhood, so you'll want to remember to keep association fees in mind when shopping for a home here.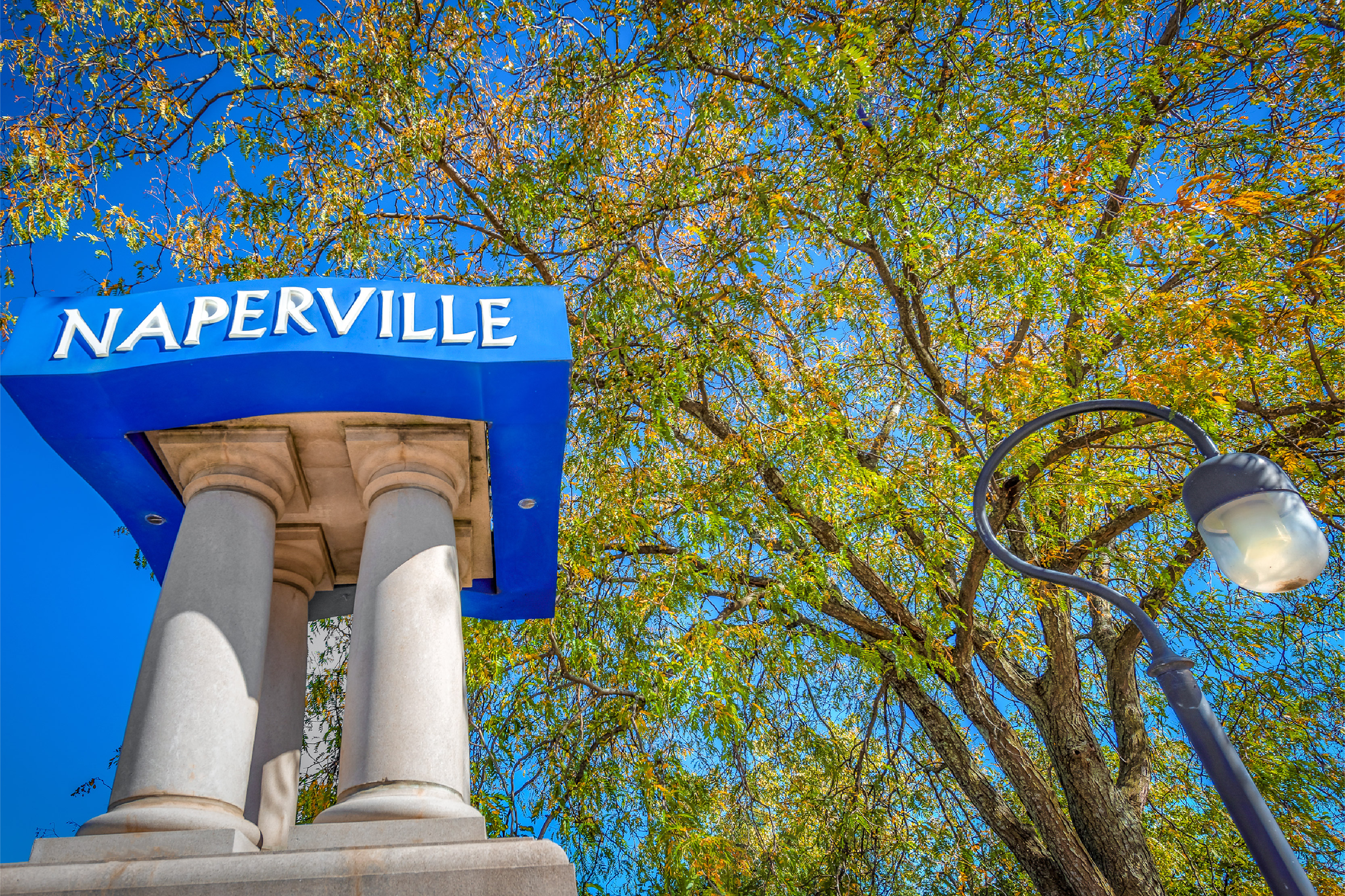 Naperville, a western suburb of Chicago, is the fifth largest city in Illinois. With over 147,000 residents and 259 neighborhoods, this sprawling suburb is incredibly attractive due to its balance between urban amenities and preserved natural space. The public schools here are some of the best in the state, and commuters have a Metra line that runs express in and out of Chicago's Union Station during rush hour.
The suburban enclave is a perennial favorite, but what makes this area so popular? Well, Downtown Naperville is always a draw. The riverwalk provides a picturesque public space to enjoy the outdoors, while the streets are lined with restaurants, stores, and fitness studios. Catch a performance at Wentz Concert Hall, explore the Naper Settlement Museum, or enjoy a pint of Guinness at Quigley's Irish Pub.
Due to its picturesque landscape and highly lauded amenities, the cost of living in Naperville is a bit on the high side. While smaller single-family homes farther away from the downtown can be found between the low $200s and the low $400s, the majority of homes near the heart of Downtown Naperville start in the mid $600s and can go upwards of $2 million.
Top-Selling Naperville Neighborhoods
White Eagle was the most popular Naperville community in 2018. Situated against the White Eagle golf course, this neighborhood has curving roads and beautiful homes surrounded by the lush greenery of the fairways. The community boasts an Owners Club with a resort-style pool. The median home price here is in the low $500s.
Tall Grass mostly features large homes ranging from two to seven bedrooms. Homes are competitively priced for the area with the median home sale price in the low $500s. With a number of parks and playgrounds within walking distance (and homes that provide plenty of space), this neighborhood is very family-friendly.
Ashbury wasn't far behind on the list of top-selling Naperville neighborhoods. Like Tall Grass, Ashbury features mostly large homes, but the median home price is a little lower: hovering in the mid $400s. Compared to Tall Grass, you can save $14 per square foot ($156 vs. $170). Like many other neighborhoods on the list, this community has a number of parks and some beautifully maintained tennis courts.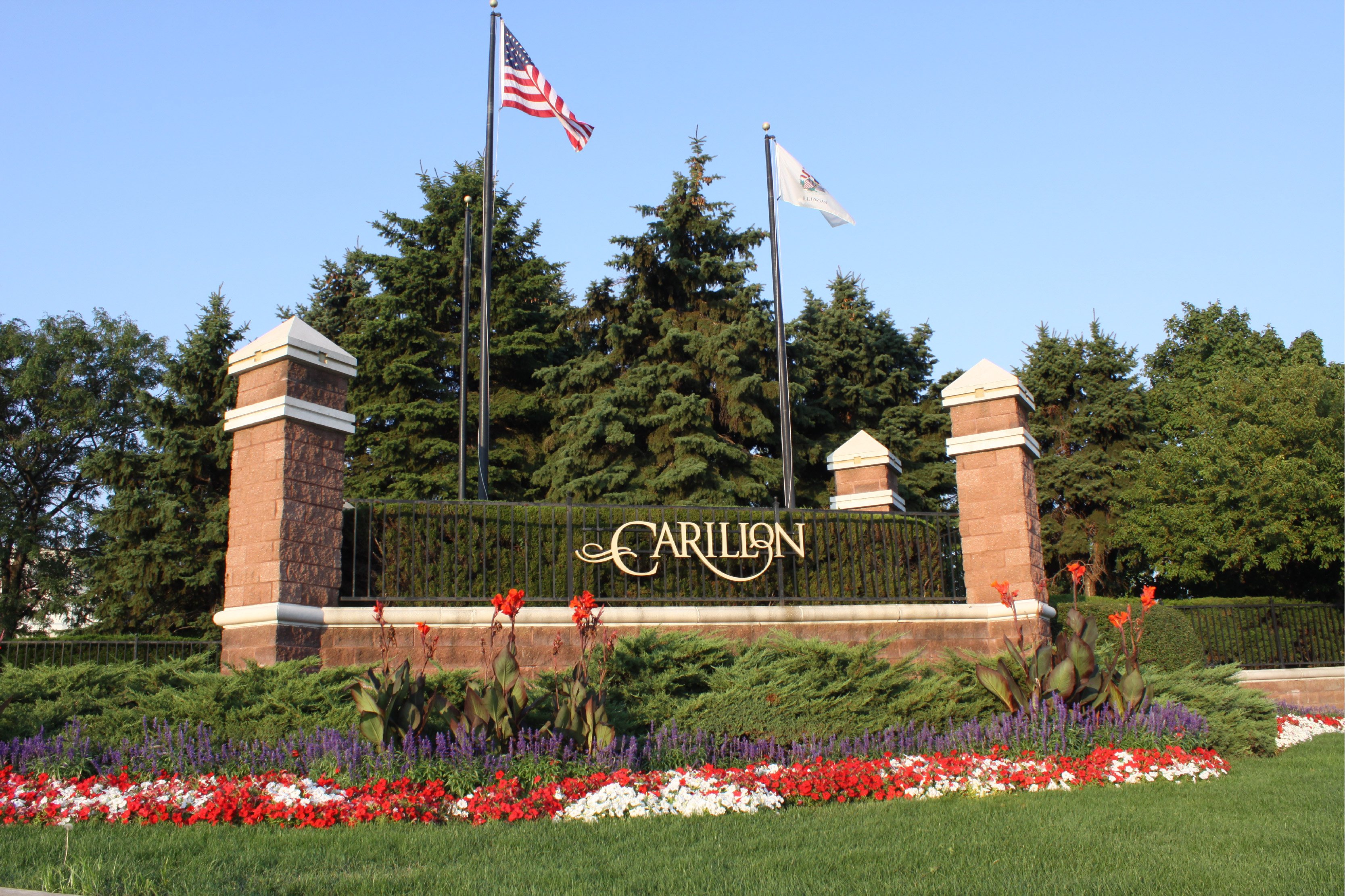 Plainfield tops the list as Illinois' best-selling suburban city in 2018. So what's got people buzzing about Plainfield?
The city, which is located southwest of Naperville, is more affordable than its nearby neighbor, but it's conveniently close to surrounding towns. Plainfield features relatively new housing stock, excellent public schools, and close proximity to the Chicago Premium Outlets in Aurora. Who doesn't want to be near the Crate & Barrel outlet after buying a home? For more relaxing ventures, head to the Chateau Tomas Winery to sample local wine or take a leisurely stroll through one of Plainfield's numerous parks and greenspaces.
As of 2017, 82,000 people live in Plainfield, spread across 118 neighborhoods. Despite the boom in new construction, taxes remain relatively low in this area. Home prices in this suburban city are truly variant with two- and three-bedroom homes available for under $200,000 and five- to six-bedroom homes with lakeside views available for over $1 million.
Top-Selling Plainfield Neighborhoods
Carillon is a 55+ community, and it's a popular draw for residents because of its location and amenities. The neighborhood is one mile south of I-55, making it an easy commute to see friends and family. Love tennis and a clubhouse? Carillon has those as well as bocce, shuffleboard, and pickleboard to spice things up.
Lakewood Falls is a sprawling community of 2,338 single family homes and duplexes. The neighborhood is so expansive that it spreads into two towns: The northern section is in Plainfield, while the southern section is in Romeoville. Buyers were attracted to the community's parks—they have over 100 acres of greenspace—as well as the community events, such as the yearly egg hunt with over 10,000 eggs.
Grande Park embraces the "grande" in its name. Want a large home that's reasonably priced? This is the neighborhood for you.
Square footage varies between 1,685 to 6,763, and the median home price is in the high $300s. This neighborhood comes highly recommended as a family-friendly area, and with a wide range of styles, you're sure to find a home that fits your taste. Like so many of the neighborhoods on our list, Grande Park has a clubhouse, tennis courts, and a variety of lovely parks.