Houston Local Life
The Best Houston Neighborhoods for Shopping Small
Following Black Friday, Small Business Saturday encourages consumers to visit small local businesses instead of big box and chain stores. What better place to do so than in Houston? The Houston Chronicle reported that Houston ranked 13th in the top 30 list of cities where small businesses are thriving. Also, Houston ranked 10th in Yelp's top 50 cities for economic opportunity, which measures where small businesses have the best chance of success.
This year, skip the swarming Galleria Mall and venture to these neighborhoods to snag a one-of-a-kind gift for the holidays.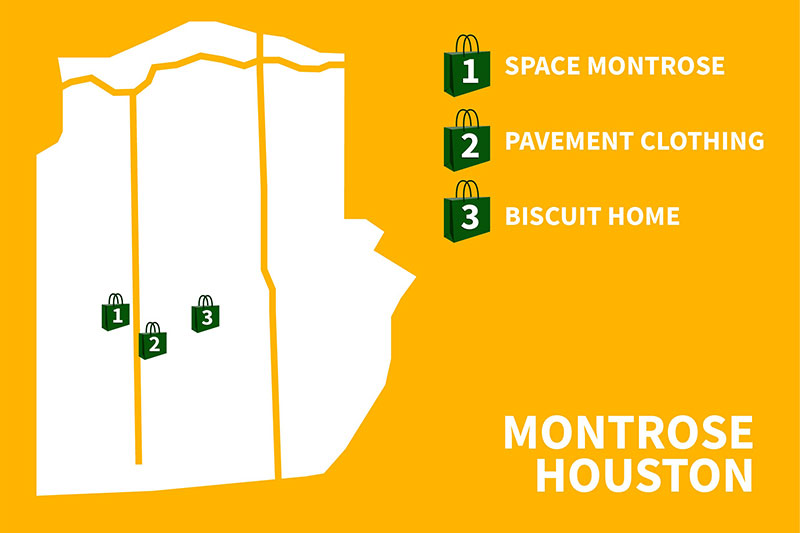 Montrose's Westheimer Road is a popular shopping and dining district. The walkable strip brims with antique shops, vintage clothing stores, and chic boutiques that all reflect the neighborhood's artsy vibe. In between shopping, you can check out everything else Montrose has to offer—a dynamic dining scene, dive bars, tattoo parlors, the Rothko Chapel, and the nearby Museum District.
Stores to check out: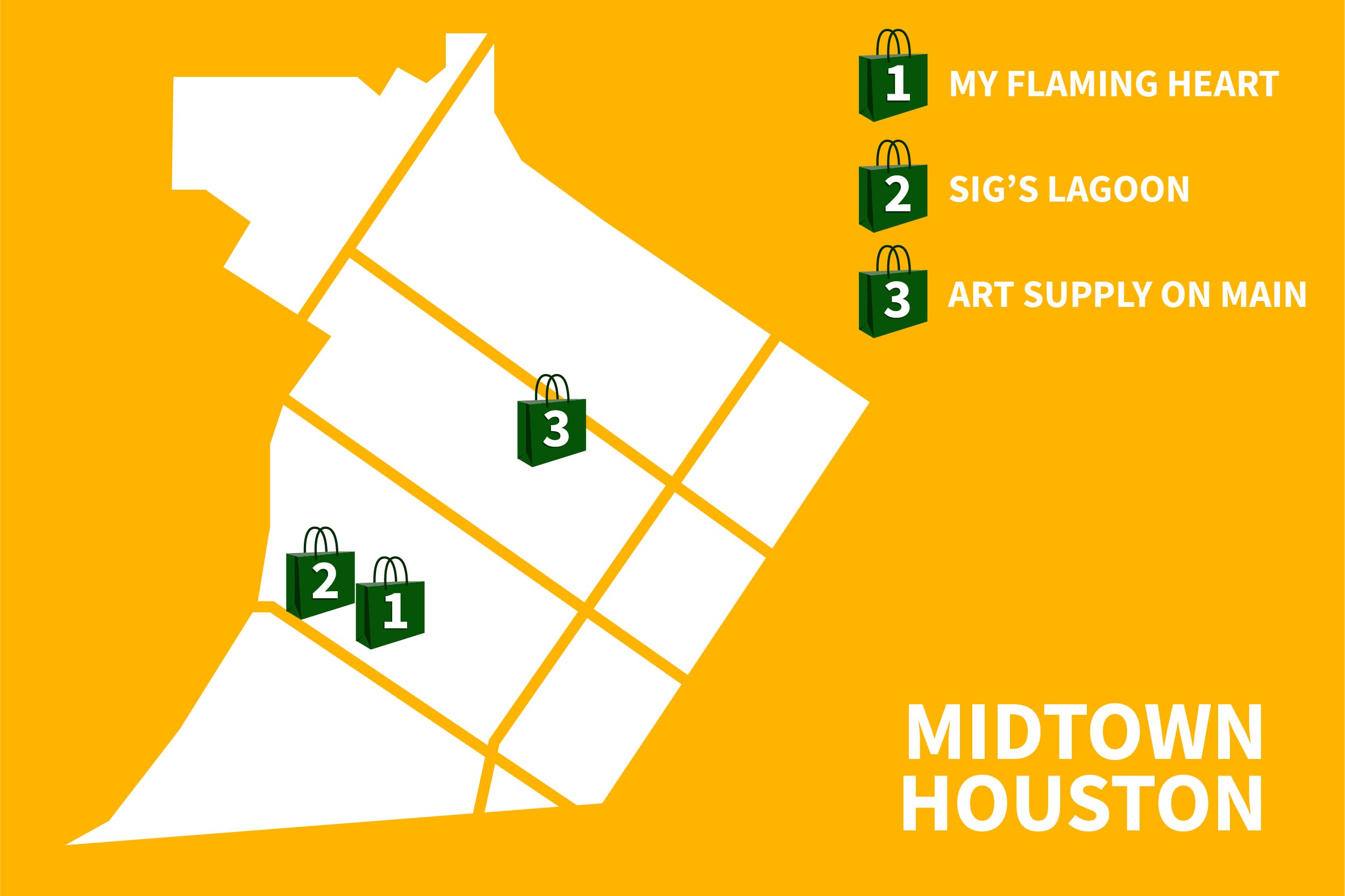 Although it's known as Houston's nightlife nexus, Midtown has plenty going on during the day. In fact, new residents are moving here in droves because of its proximity to Downtown, its many greenspaces, and its other desirable qualities.
Main Street is Midtown's cultural thoroughfare lined with art galleries, museums, the multi-venue Midtown Arts and Theater Center, and the Ensemble Theatre—a longstanding institution producing works by and about the African-American community.
Stores to check out: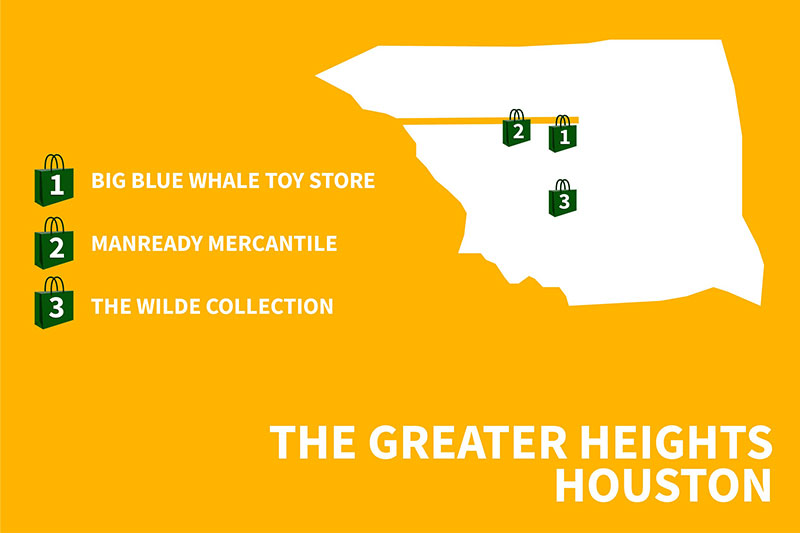 Historic 19th Street has been the shopping hub of The Greater Heights—aka The Heights—since 1890. While the storefronts have changed, many of the neighborhood's original buildings, like the stalwart Heights Theater with its emblematic red and white sign, still stand.
Yale Street, another retail destination, intersects 19th Street to create a swath of small businesses in this family-friendly neighborhood. Fuel up for shopping at one of the neighborhood's coffee shops—serving arguably some of the best coffee in Houston.
Stores to check out: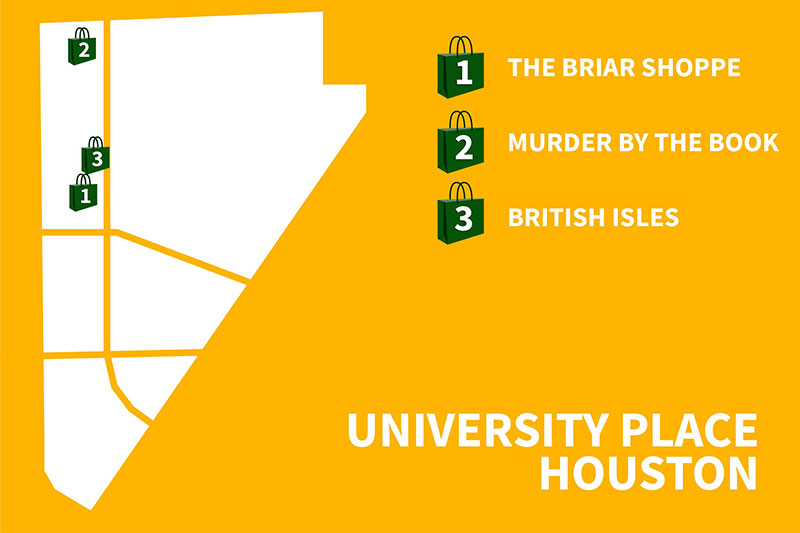 While mostly residential and primarily home to students, parallel streets Bissonnet and Rice Boulevard are the neighborhood's two commercial thoroughfares. Rice Boulevard is home to student-magnet Rice Village, an open-air mall with big-name apparel stores and a variety of restaurants. Bissonnet is a bit more local business-centric with antique shops, quaint cafes, and the community-owned Brazos Bookstore. The neighborhood's other can't-miss shops are decidedly professorial—a tobacco purveyor, a mystery bookstore, and a shop for Anglophiles.
Stores to check out: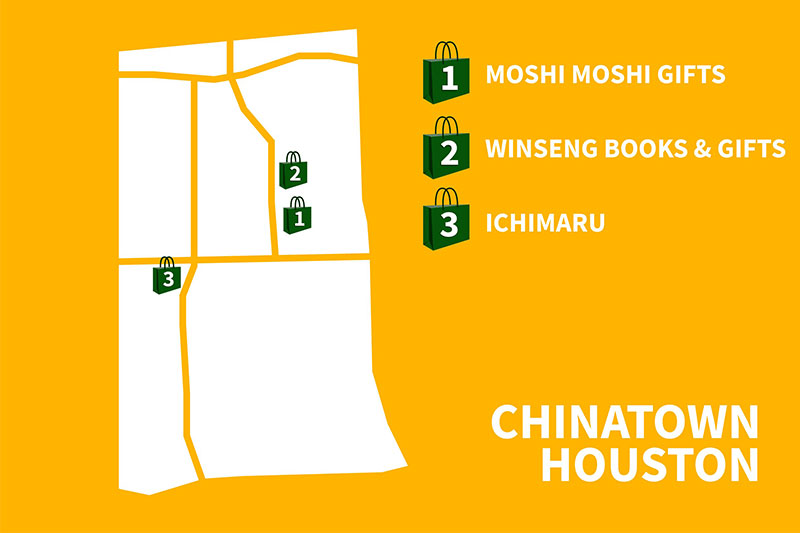 Chinatown is a thriving, multicultural area characterized by family-owned businesses and delectable Asian cuisine, including dim sum, ramen, and Viet-Cajun crawfish—a uniquely Houston fusion. Bellaire Boulevard, home to Hong Kong City Mall, is Chinatown's business and dining district. This is a destination for unique holiday shopping; stores here sell Chinese goods and literature as well as all things kawaii—referring to Japan's culture of cuteness.
Stores to check out: