Phoenix Real Estate
Urban vs. Suburban: Phoenix, AZ
The Phoenix Metro area has experienced tremendous growth over the last several decades. One of the largest cities in the U.S. with a population of over 1.6 million people, that number becomes 4.3 million people when you factor in the surrounding towns and cities. That makes it the 12th-most populated area in the nation.
There are plenty of qualities about the region, as well as within each suburb, that reflect the economic strength, culture, lifestyles, and homes available. These are just some reasons why the Phoenix Business Journal reported the Phoenix Metro has outpaced the likes of Los Angeles and New York City in the percentage of new people moving there.
Things to Know When You Move to the Phoenix Suburbs
Know Where You Live in The Valley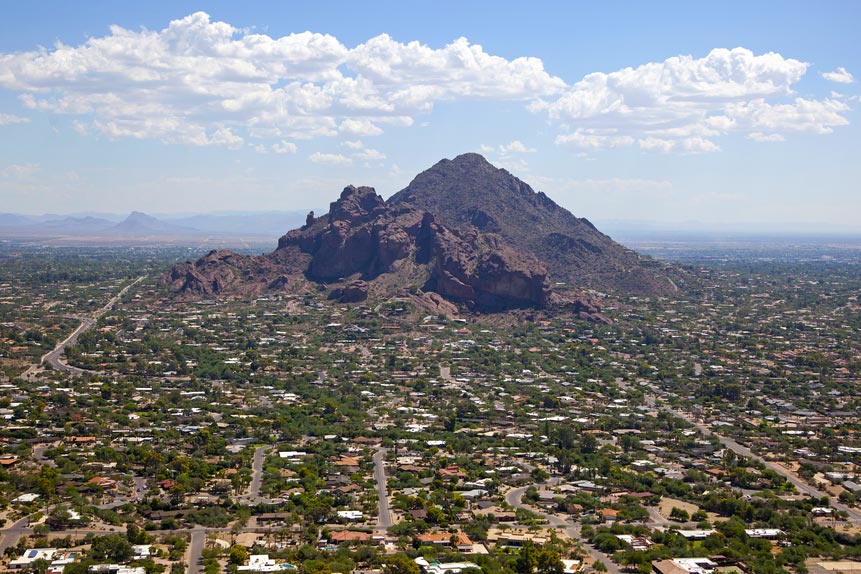 To those unaccustomed to the layout of Phoenix, you might not know the boundaries of the East Valley versus the West, not to mention what exactly encompasses "The Valley." To make it more confusing, the East Valley is undergoing a rebranding to become "PHX East Valley."
For the record, the West Valley includes Buckeye, El Mirage, Glendale, Goodyear, Litchfield Park, Peoria, Surprise, Tolleson, Wickenburg, and Youngtown. The East Valley includes Apache Junction, Chandler, Gilbert, Guadalupe, Mesa, Tempe, and Queen Creek, though some would tell you San Tan Valley and Ahwatukee are part of it as well. The term "Valley" comes from being known as "the Valley of the Sun," which is also a part of the Salt River Valley.
Driving is a Cinch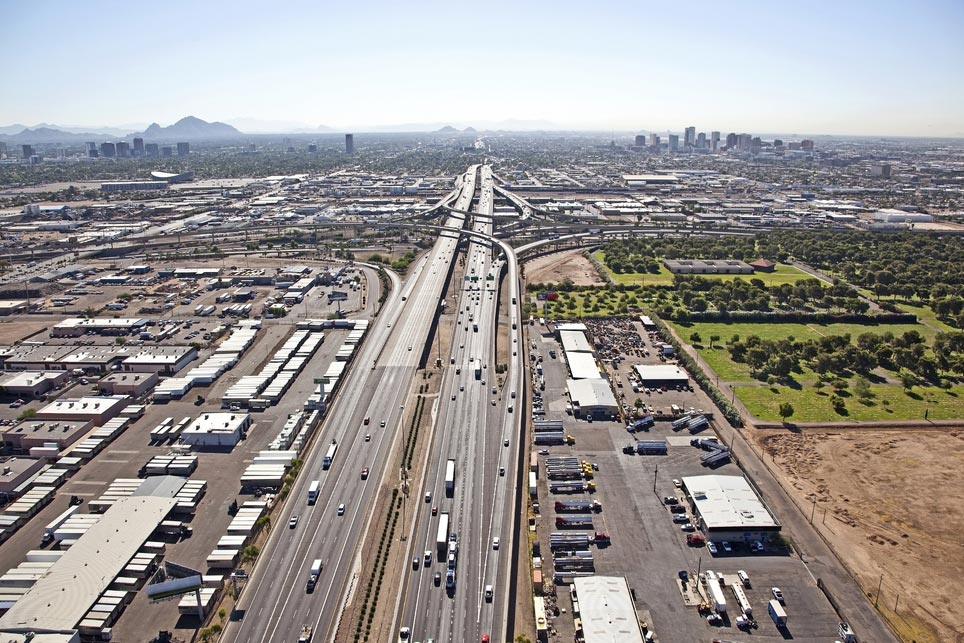 Though the region is vast and wide and the thought of commuting across those 9,071 square miles may intimidate, rest assured that it's almost impossible to get lost. According to Complex, the Phoenix Metro is one of the 15 iconic city grids in the world.
With a layout that is "absolute perfection," the streets run north, south, east, and west, with every eight numbered-streets equaling exactly one mile. Complex also pointed out the "freaks" that designed the layout accounted for the curvature of the earth adjustments. Eventually, places like Scottsdale, Glendale, and Peoria adopted the same system so the entire area is very driver-friendly.
There Are Plenty of Home Styles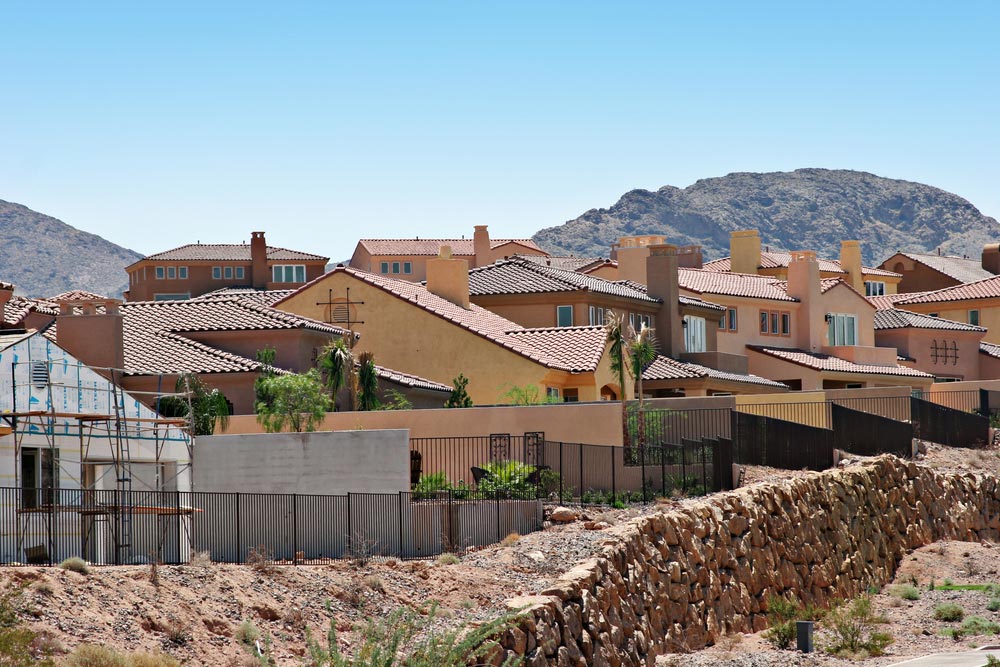 You may be surprised to know that the area is a melting pot of homes with a rich history of innovative architectural styles. Don't expect to see rows and rows of cookie-cutter developments with underwhelming pastel shades.
The most popular styles of homes in the Phoenix suburbs include Pueblo Revival, Ranch-style, bungalows, Contemporary/ Mid-Century Modernism, Mediterranean Revival, and Spanish Mission, not to mention the many condominiums that can be found in multiple styles.
You Might Not Need (or Want) a Lawn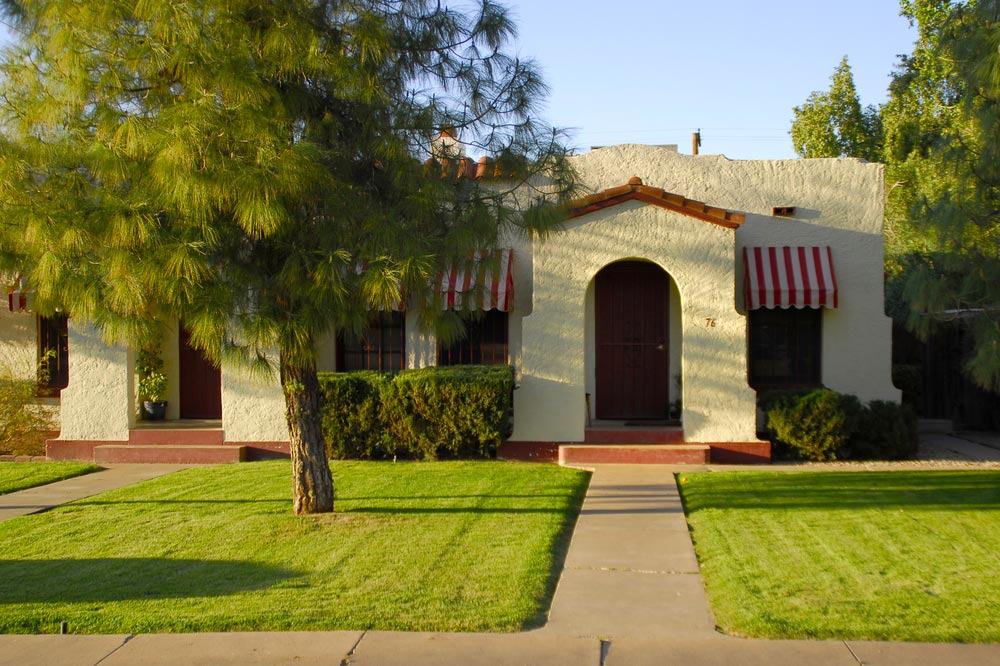 Though they are present and frequently found in the more established neighborhoods of Phoenix, grass lawns aren't very environmentally friendly, as they require more water than in other states and can be difficult to maintain. That might be why many in the suburbs substitute grass for artificial turf. The Artificial Grass Masters in Glendale is just one of the multiple companies that provide this smart alternative.
Another option is to consider Xeriscape gardens. The practice of using native plants and materials that have adapted to thrive in desert climates will save you plenty of money. Forget what you think you know about a desert-themed yard — some of the most inspiring and award-winning landscapes in Arizona are designed this way.
There Are Questionable Critters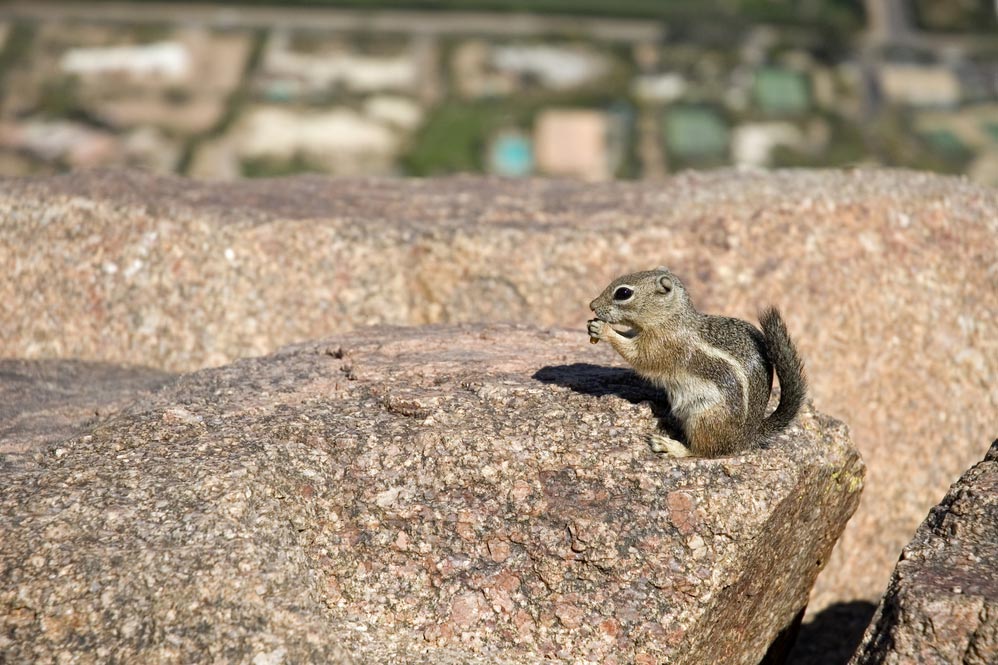 Understanding that you share your surroundings with plenty of desert-dwelling critters takes some getting used to. Though most are harmless — except for the initial shock felt when you encounter them — chances are that your interactions will be uneventful.
That being said, there are certain precautions in order to manage pests like rattlesnakes, blister beetles, and scorpions from entering your yard and home. Many of the ways can be environmentally friendly as well.
We Got Grub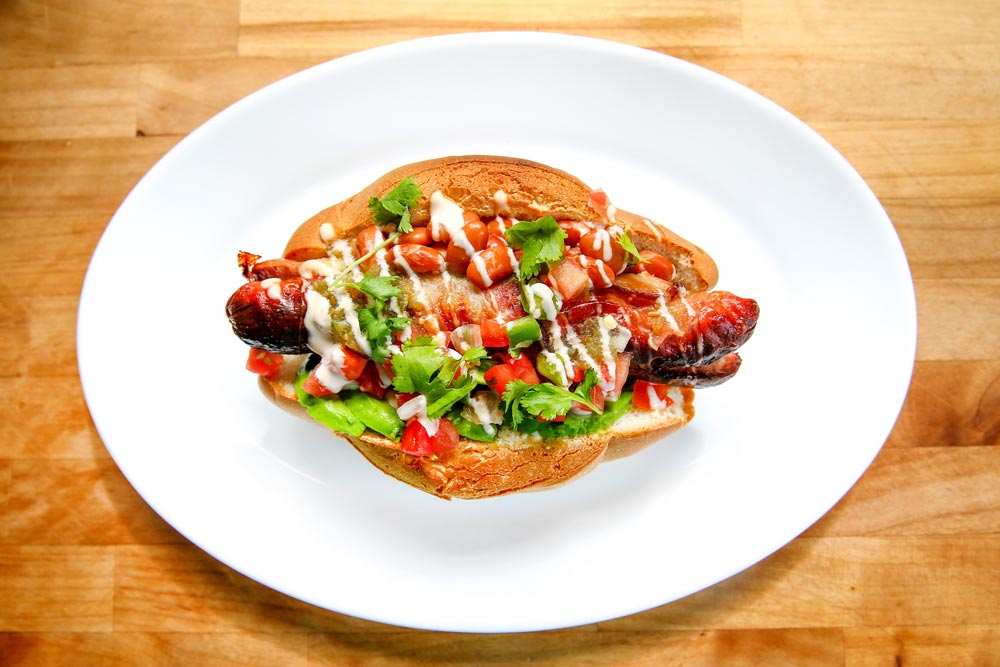 Home to unique cultural cuisine like The Sonoran Dog and the Cheese Crisp, the selection of restaurants in the Phoenix suburbs are what foodies dream about.
Gilbert has cornered the market with restaurants serving farm-to-table freshness through the master-planned community Agritopia, while Chandler hosts a slew of Mexican joints like their beloved Moreno's Mexican Grill.
Plenty of Ways to Stay Active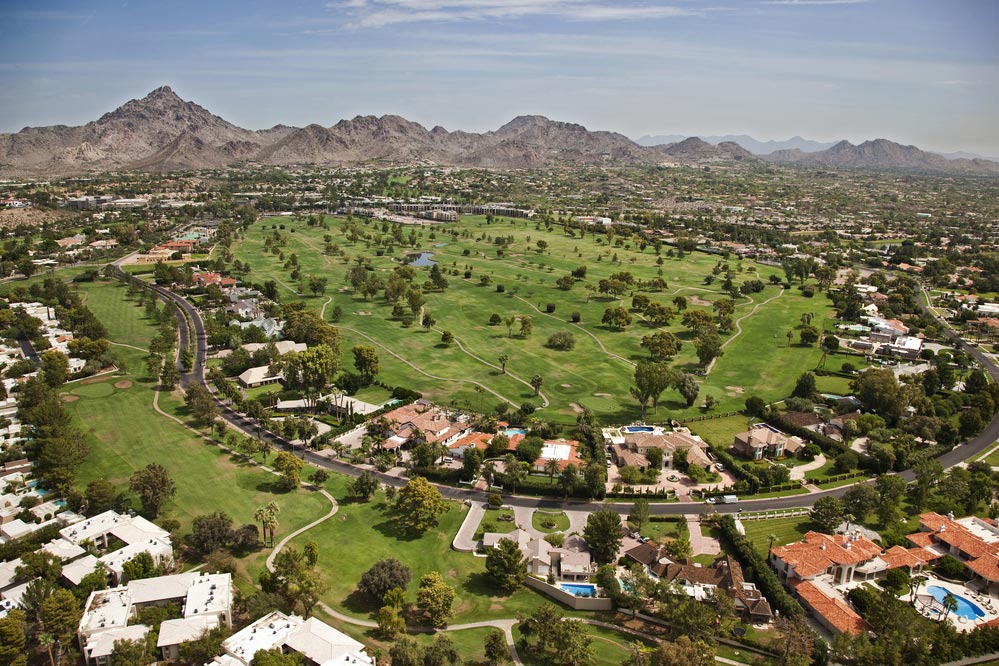 Golfers will think they've found paradise here. Same goes for runners, cyclists, rock climbers, equestrian riders, and hikers. There are endless places to take advantage of your preferred pastime. There are over 200 golf courses for multiple skill levels. Mountain ranges like the White Tank Mountains, Sierra Estrella, San Tan Mountains, and the McDowell Mountains are great for adventure enthusiasts. They even have a variety of disc golf courses for the sport that has become widely popular in the area.
This is also a spring training mecca for 15 Major League Baseball teams across ten stadiums in the Metro area. Fans may want to consider spending February and March sampling everything each stadium has to offer.
Yes, There Are Winters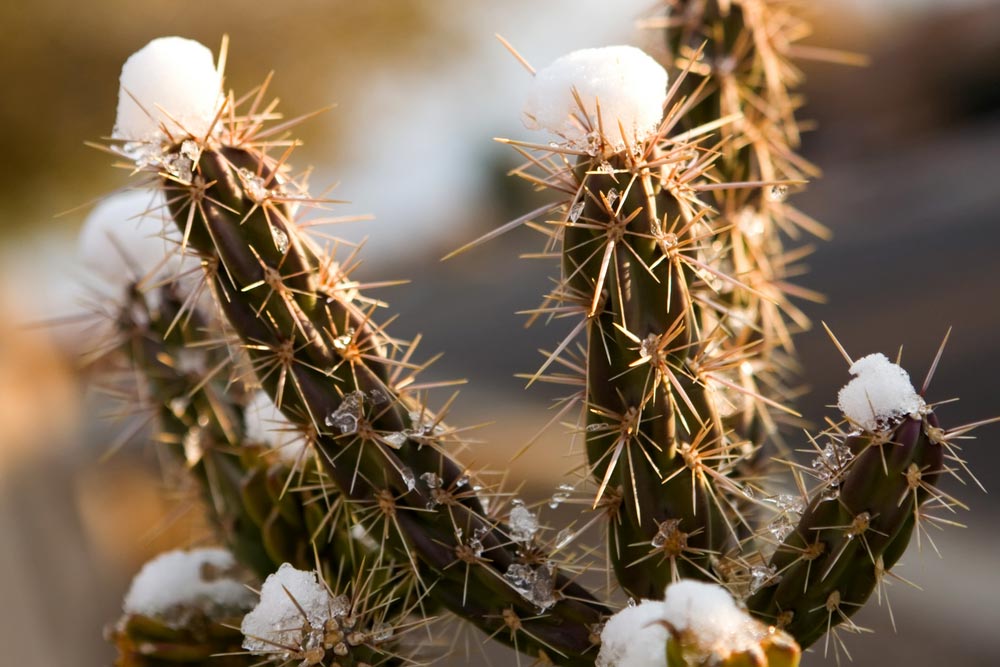 Believe it or not, there are a handful of days in the Phoenix Metro where you'll notice a distinct chill in the air. You might even need to cover your plants that are vulnerable to frost once or twice a season.
However, for the most part, this is what makes the summers bearable. Just like in Tucson where winter is the best time of the year, locals don't mind the chance to enjoy the milder temperatures during the winter. Besides, it's still warm enough that you're likely to see people in shorts and flip-flops on Christmas Day.
Yes, There Are Tourists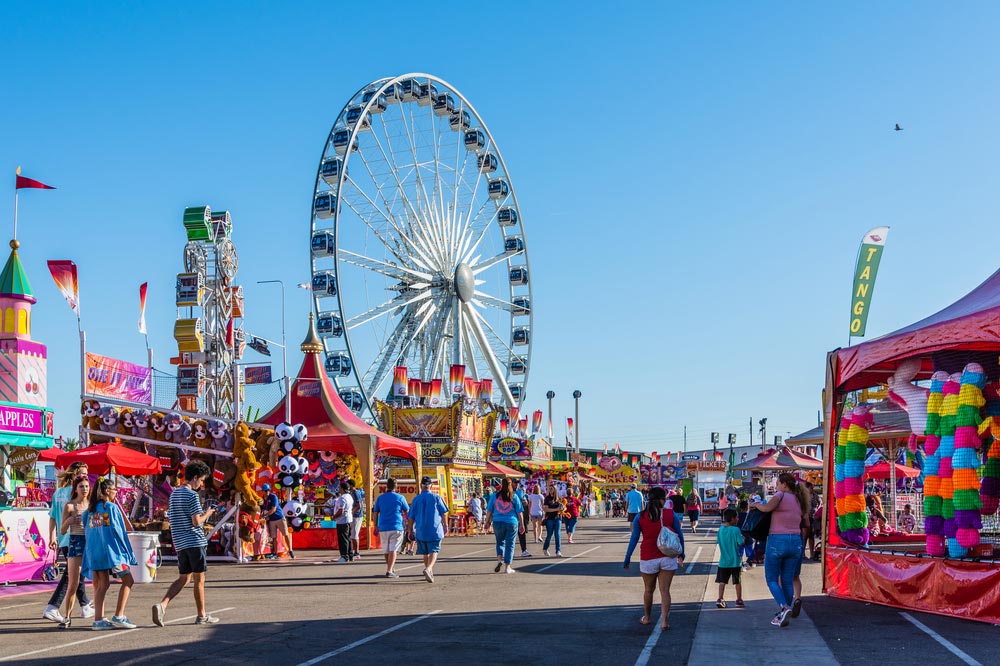 All of the things that make the Phoenix Metro so appealing to live in are also what make millions of tourists stop by for a visit each year. In 2016 alone, 43 million people visited the state, spending over $21 billion. It's no wonder we have over 465 hotels and resorts in the area. Try to remember that instead of getting annoyed by all those out-of-towners as they try to navigate the Valley.
Words that Have Different Meaning Here
Phoenix has many local understandings and sayings that you may not be aware of prior to moving there. So as not to stick out like a sore thumb, it's good to get accustomed to some of the quirks that Arizonans are already aware of.
Monsoons: Though they sound terrifying, they are actually welcome rainstorms in the middle of summer heat.
Cowboys: They aren't just gun-slinging actors in movies. You will actually run into them, and they are the real deal. Many of them make a living working on ranches and farms in the outlying Phoenix suburbs.
Gila: Pronounced (hee-la), this is the prefix of many places: Gila Wash, Gila Bend, Gila County. But it's also a local lizard-esque looking critter, the Gila Monster, that appears in the desert from time to time. Beware of them: They do bite.
Snowbirds: Anyone from the Midwestern states that visit or live partially in Arizona during the winter months.
"It's a dry heat": You will hear this often as an excuse from non-residents as to why Arizonans don't suffer as much from the heat as states with higher humidity levels. Don't believe them.
Shaded parking spots: You will wait longer, walk farther, and be in heavy competition with other drivers for them.
Sweater weather: This occurs during summer months when businesses run their A/C at full blast.